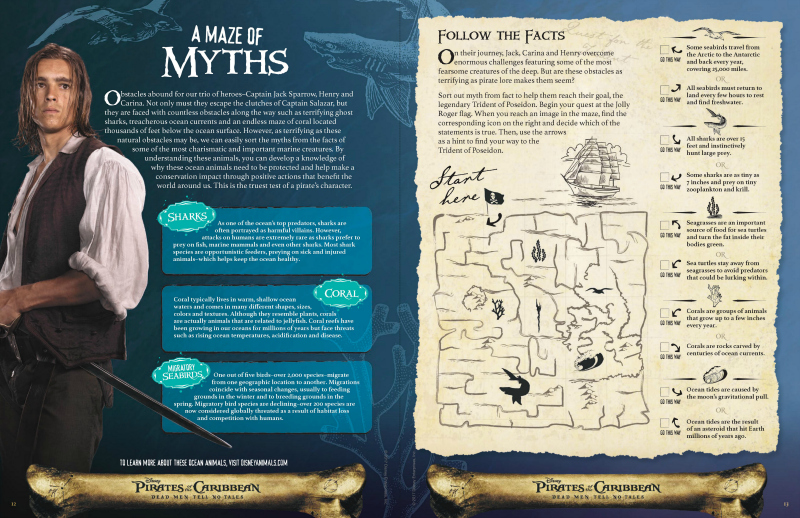 Click HERE to download the free activity page.
Ready for a bit of a challenge? Maze of Myths from the new Disney Pirates of The Caribbean movie is a fun puzzle for older kids and adults.
Follow the facts to help Jack, Carina and Henry escape danger and reach the finish!