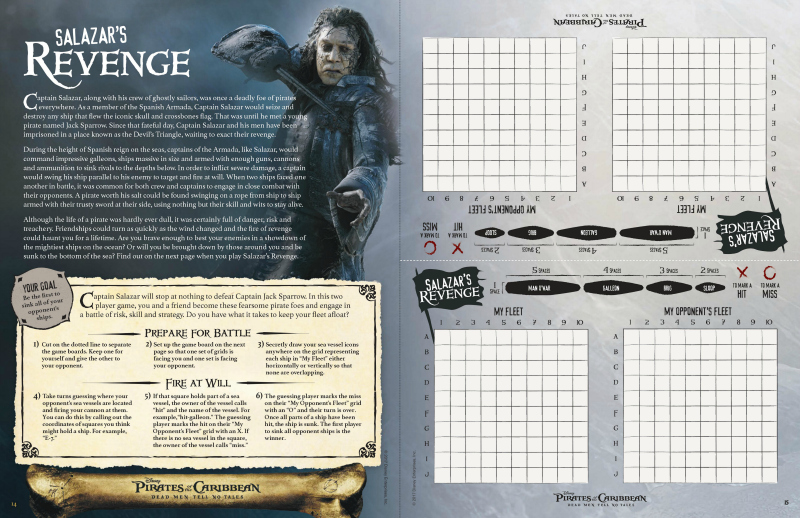 Click HERE to download the free printable game from Disney.
Here's a fun twist on a classic game. In the Salazar's Revenge game, you'll set up your pirate ships and then take turns guessing where your opponents ships are hidden.
Be sure to catch Pirates of The Caribbean: Dead Men Tell No Tales in theaters later this month.