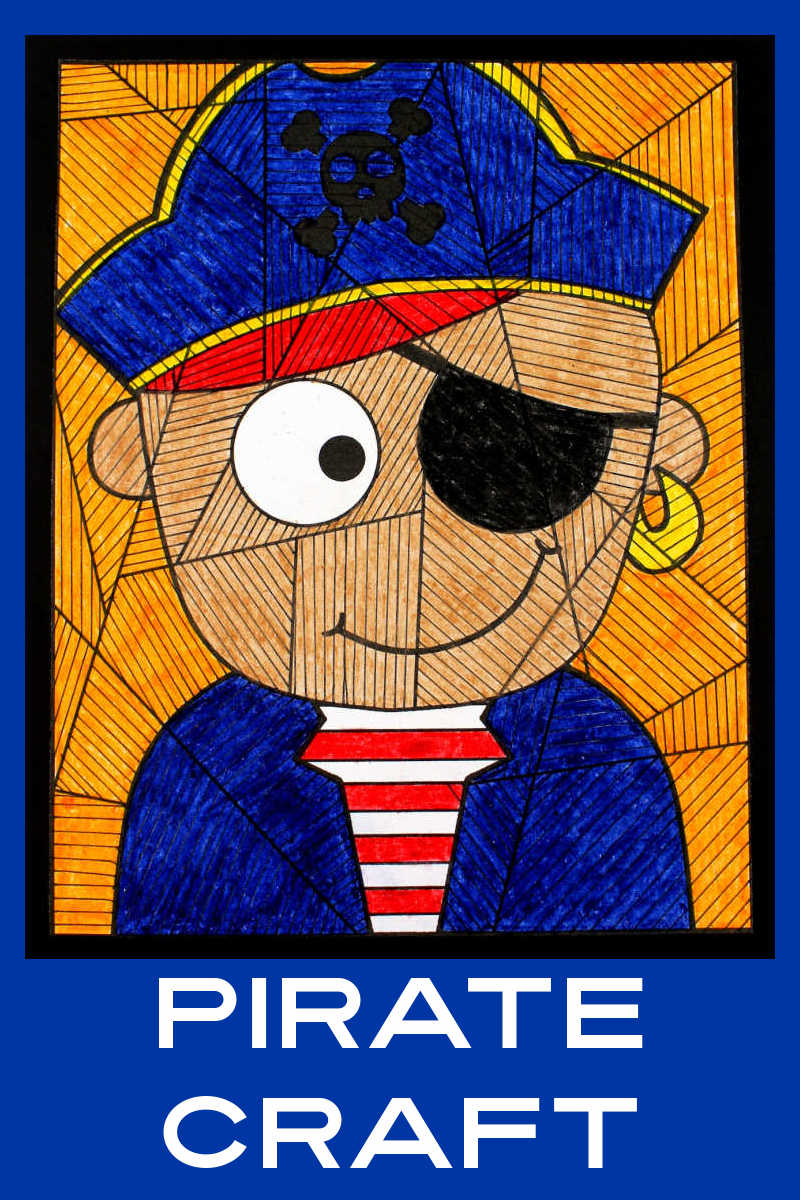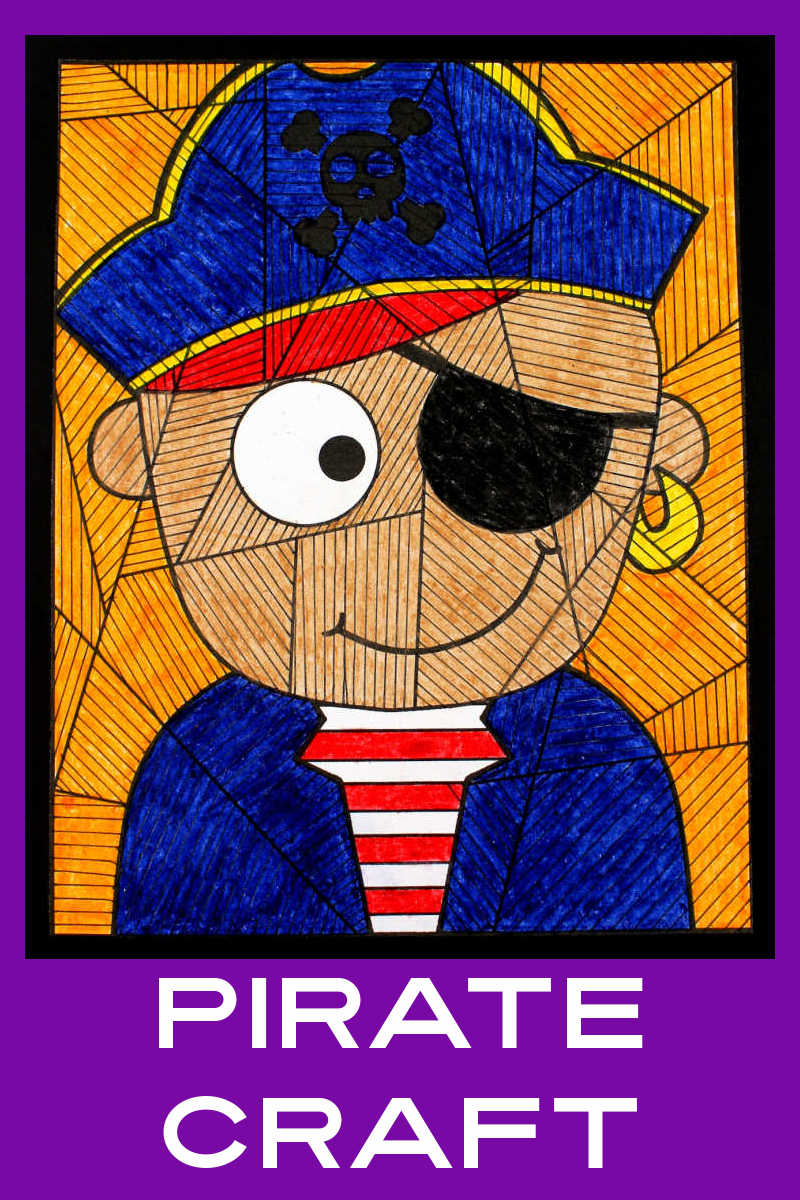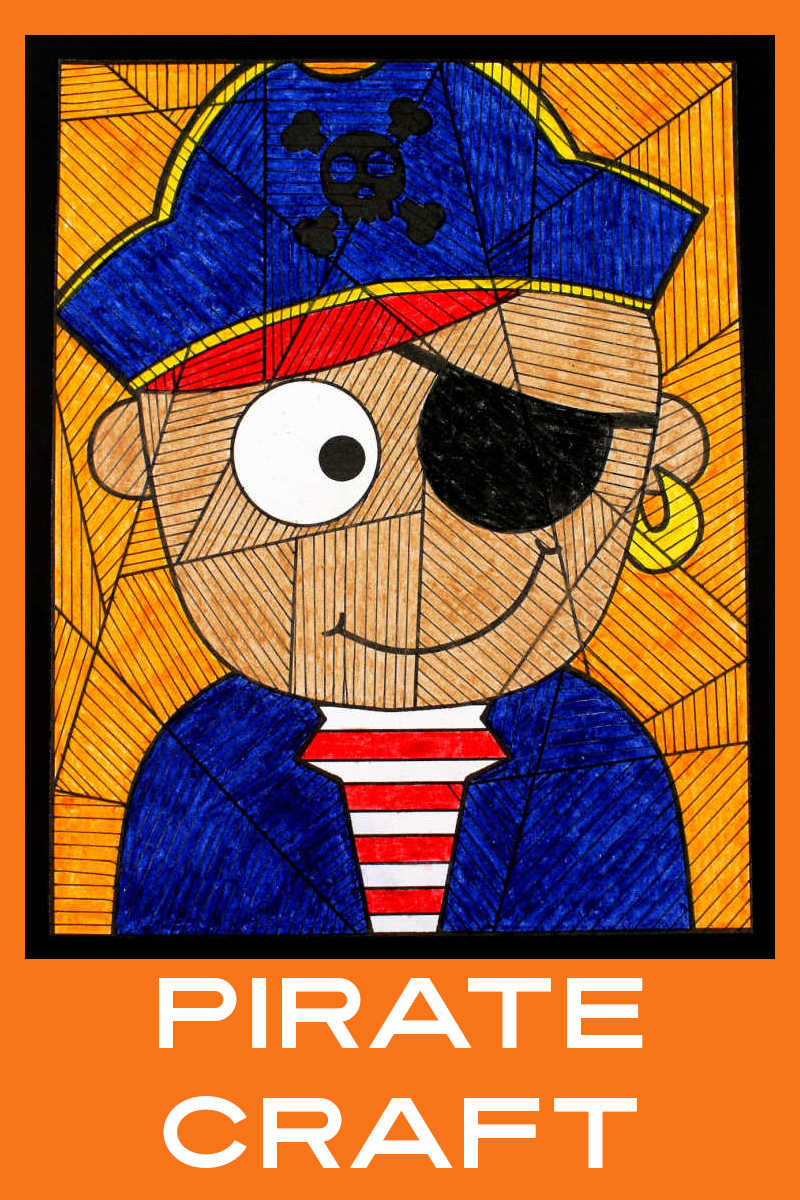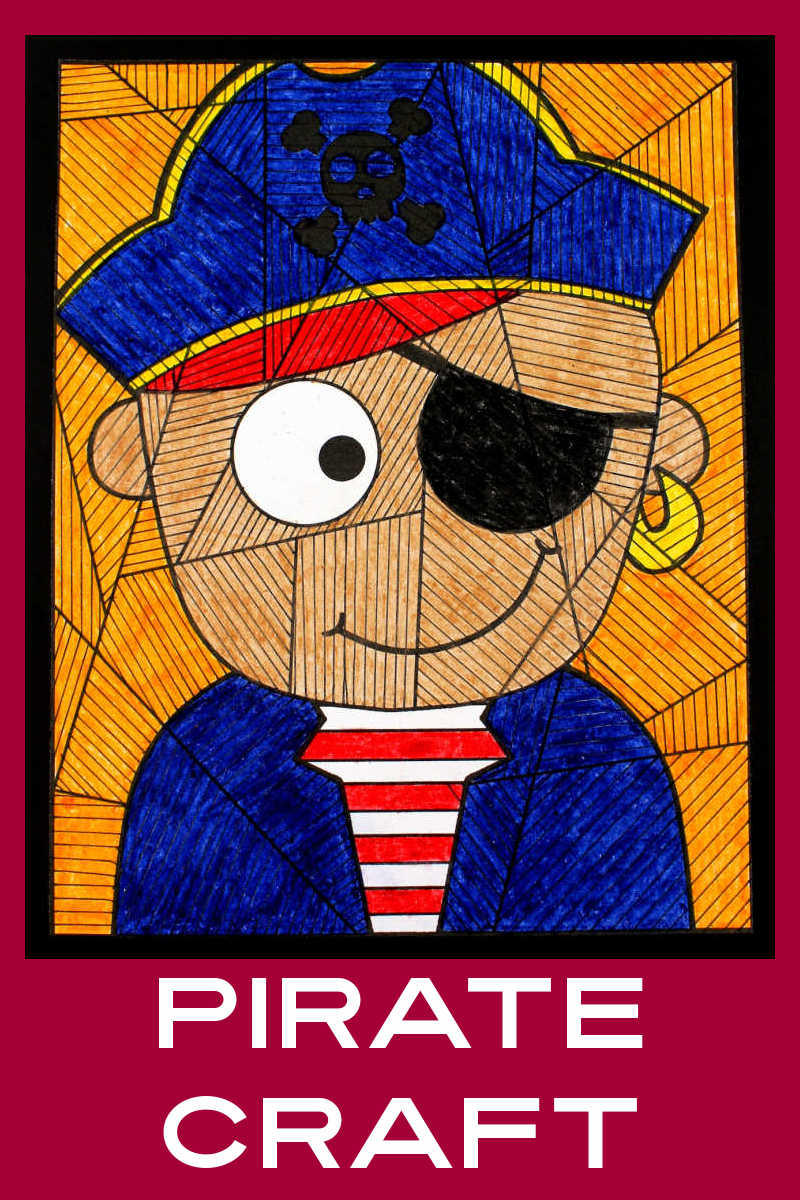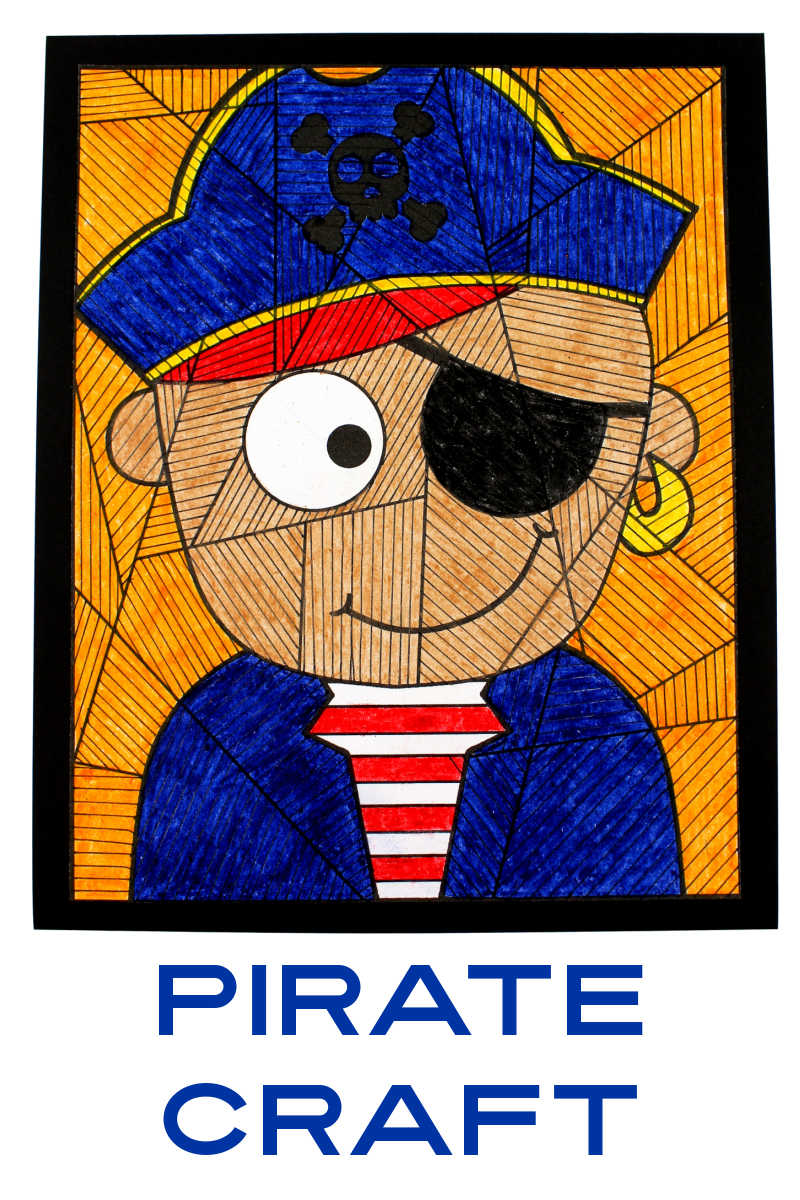 Free Printable Line Study Art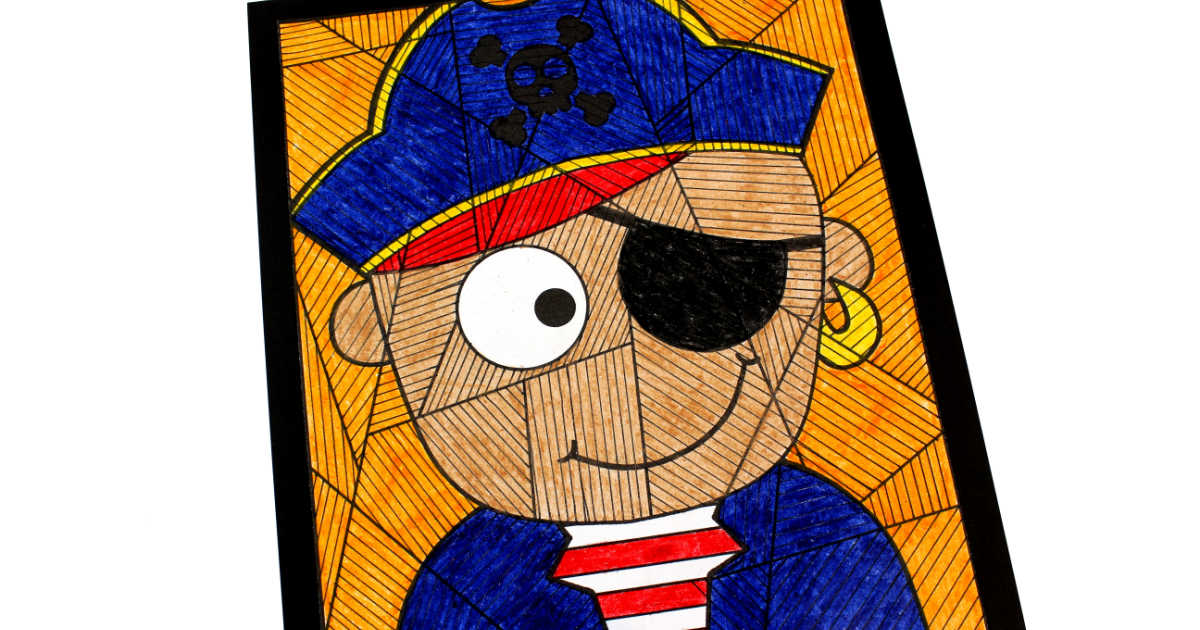 Ahoy! It's time to make a Halloween pirate craft that your child can enjoy anytime, but especially when we are dressing up in costumes for the holiday.
Pirates are always popular, when it comes to choosing a Halloween costume.
And this is also a fun choice for dress up and imaginary play on an ordinary day.
This craft looks similar to an regular pirate coloring page, but it is blocked into sections.
Kids (or adults) can add their own lines to the sections to create a unique piece of art.
The lines don't need to be perfectly straight, so you can do them freehand instead of using a ruler.
Any "imperfections" just add to the character of the art.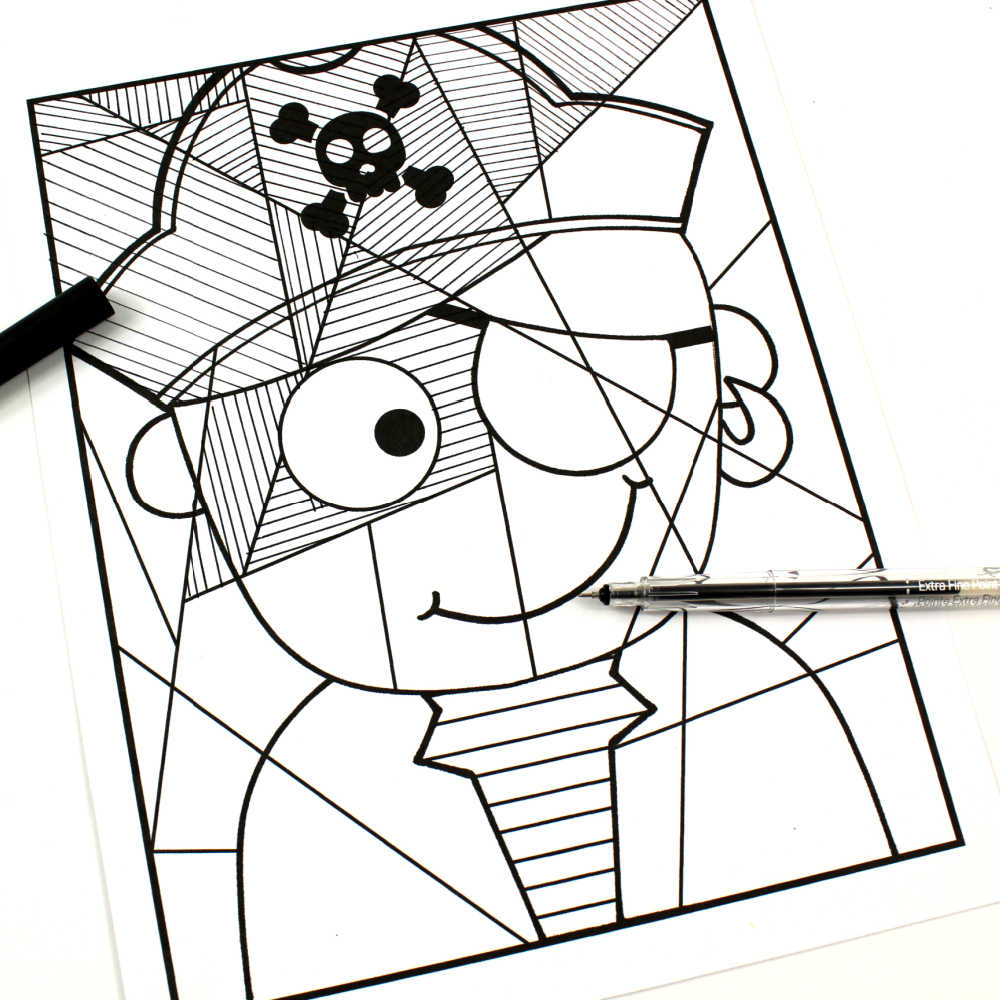 When the lines are done, color in the picture with crayons, colored pencils or markers.
Then, you can trim the picture and mount it on black cardstock.
It will look great on display in your house.
A regular coloring page is nice, but this pirate looks extra nice with the addition of lines.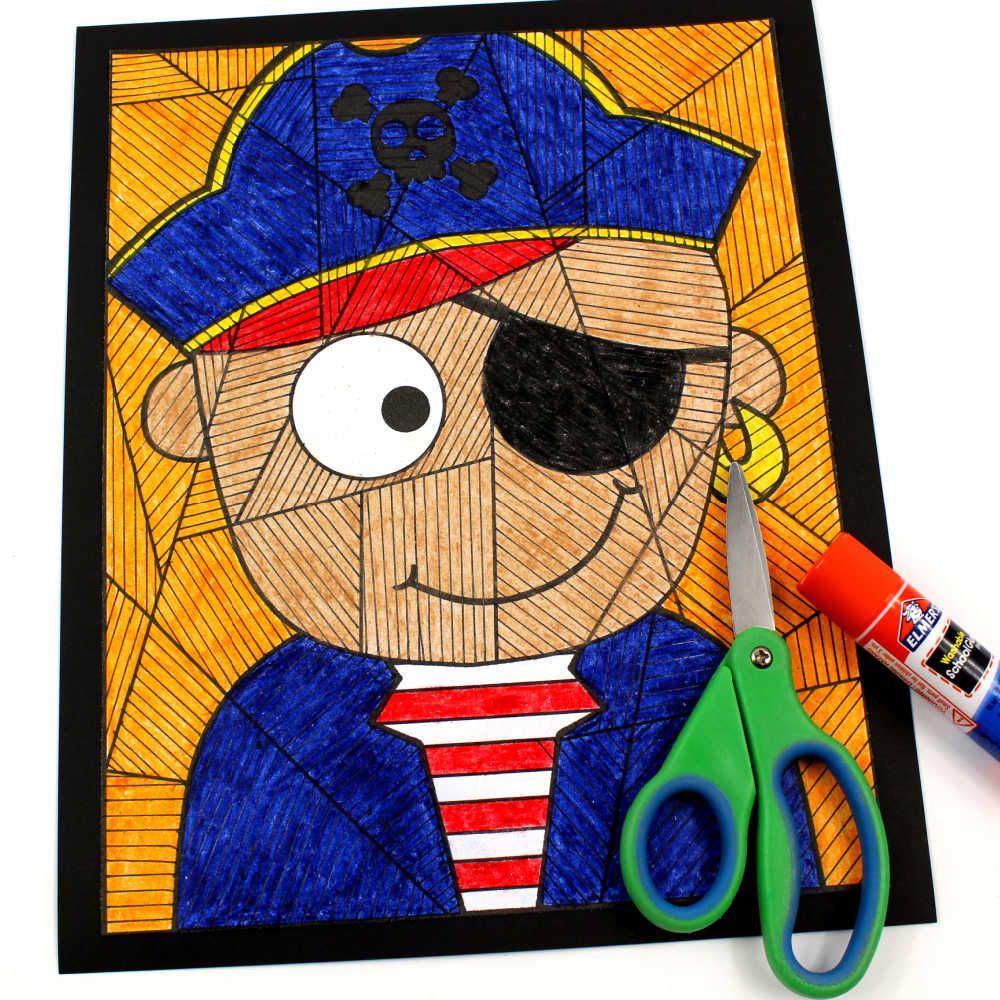 Halloween Pirate Craft
Supplies
Free download – Halloween Pirate pdf
White Cardstock
Black Cardstock
Fine Tip Black Marker
Crayons or Markers
Glue Stick
Scissors or Paper Cutter
Instructions
1) Download the free pirate pdf.
2) Print the pdf on white cardstock.
3) Draw rows of lines in each of the separated areas. Do not add lines to the shirt and eye. Mix it up, so the different angles will make your artwork unique.
4) Color the hat and jacket blue, the hat trim and earring yellow, the hair and shirt stripes red, the eyepatch black, the skin whatever shade you'd like and the background orange or choose your own color combination.
5) Cut off the excess white border around the picture with scissors or a paper cutter.
6) Glue your artwork to the center of the black cardstock, so that the black frames the art.
7) Display the art in your home or give it as a gift.
Download the free printable Halloween pirate pdf, so your child can relax and enjoy creating this fun craft.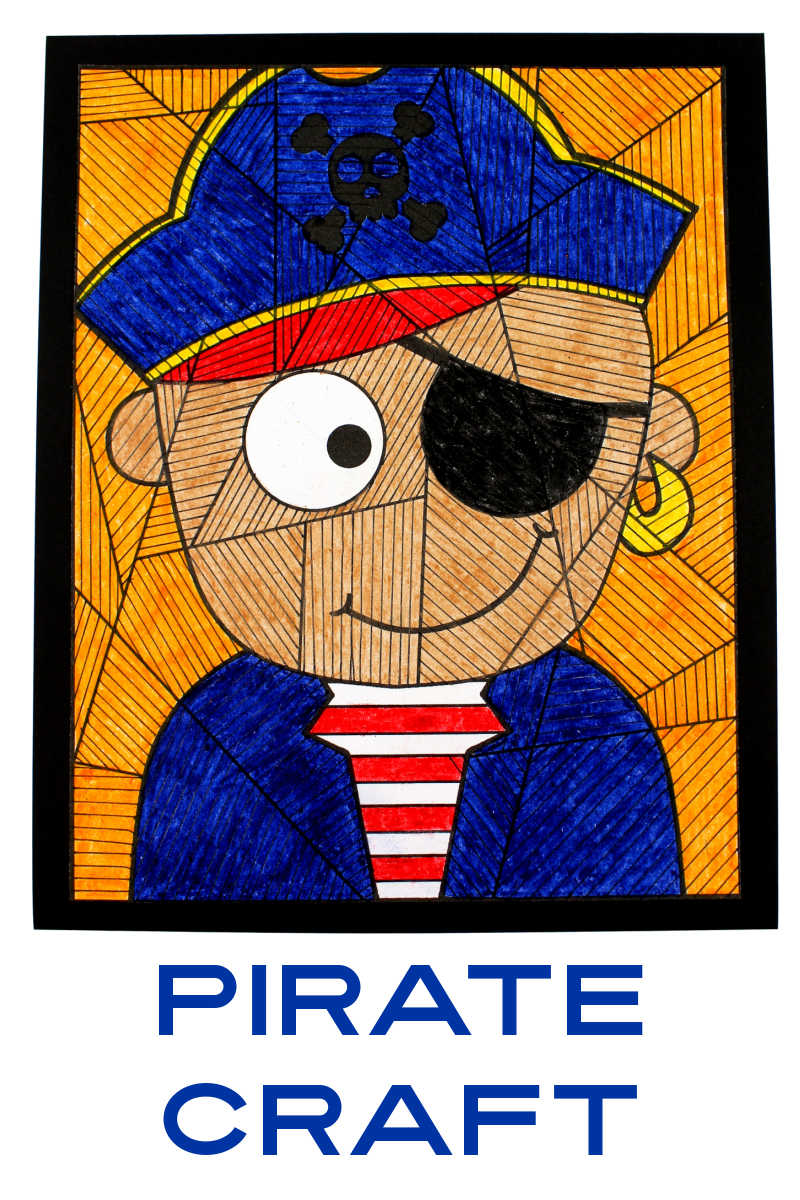 More from Mama Likes This
Check out all of my free Halloween printables, including these line study crafts.
Take a look at my other line study crafts and my other crafts and printables, so you and your family can have lots of fun.
All of the downloads are free, of course.
Many of the printables are from Disney and Shout Factory, so they feature movies, TV series and characters that your kids already know and love.
Some are educational, but some are just plain fun.
There are coloring pages, crafts, word puzzles, mazes, memory games and other family friendly activities.
Enjoy!