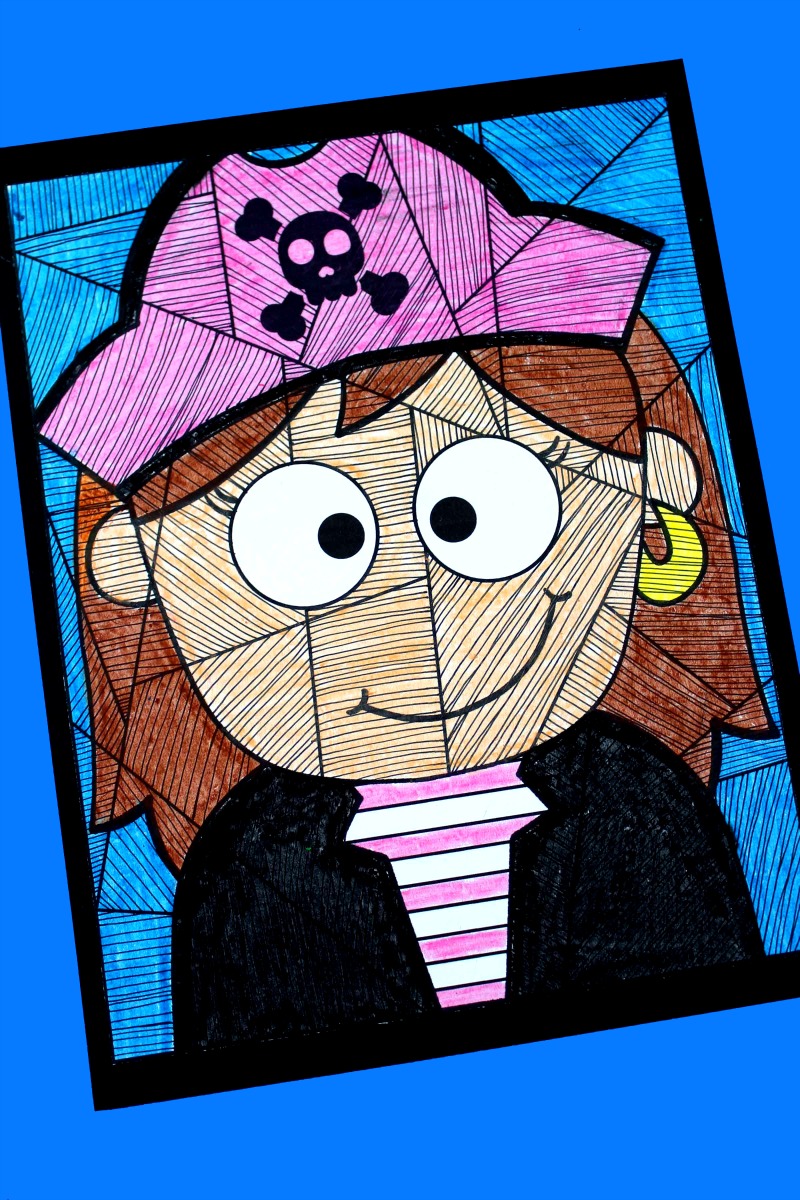 Pirate Girl Craft
Free Printable Line Study Art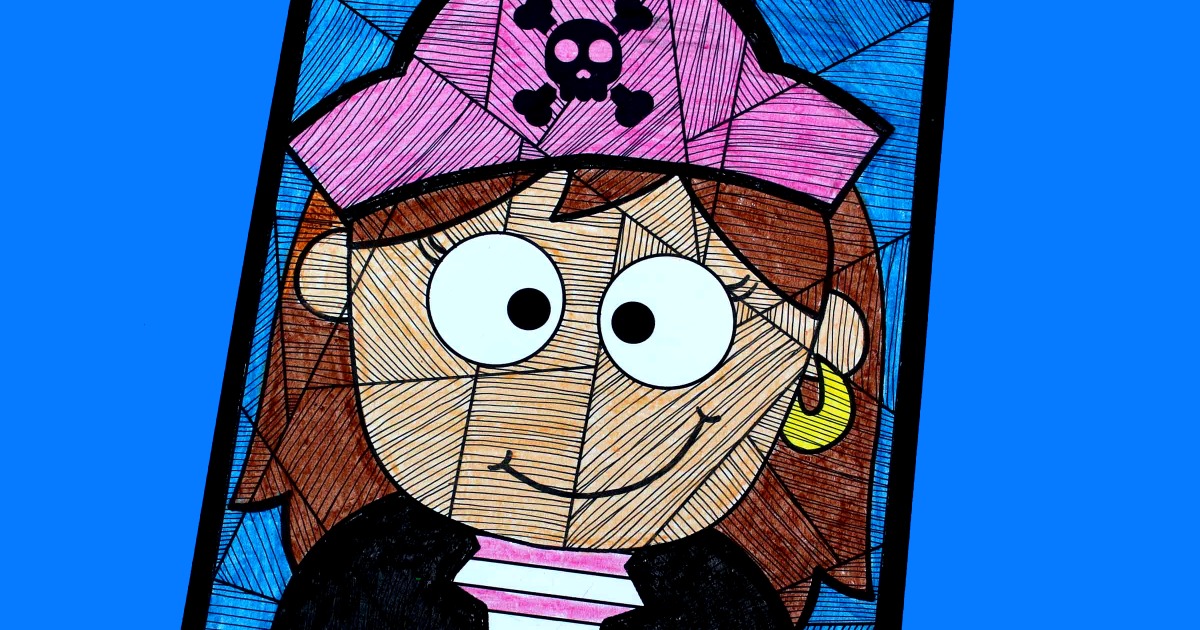 Pirates are always fun for kids, so they will enjoy this printable pirate girl craft.
Most pirate crafts feature boy pirates, so I thought it was time for one with a girl pirate.
This line study art project is cute enough for little kids, but can also be enjoyable for swashbuckling adults who like to relax with a coloring page.
You can personalize it with colors that make it look like a self portrait or you can create your own fictional character.
When I was a kid, I enjoyed reading Treasure Island and watching Disney's animated Peter Pan.
Now, there are even more exciting pirate adventures to choose from.
Little ones can watch Jake and The Neverland Pirates and bigger kids and adults can watch Johnny Depp's Pirates of the Caribbean movies.
I had my own 'real life' pirate adventure on a ride at Disneyland this week!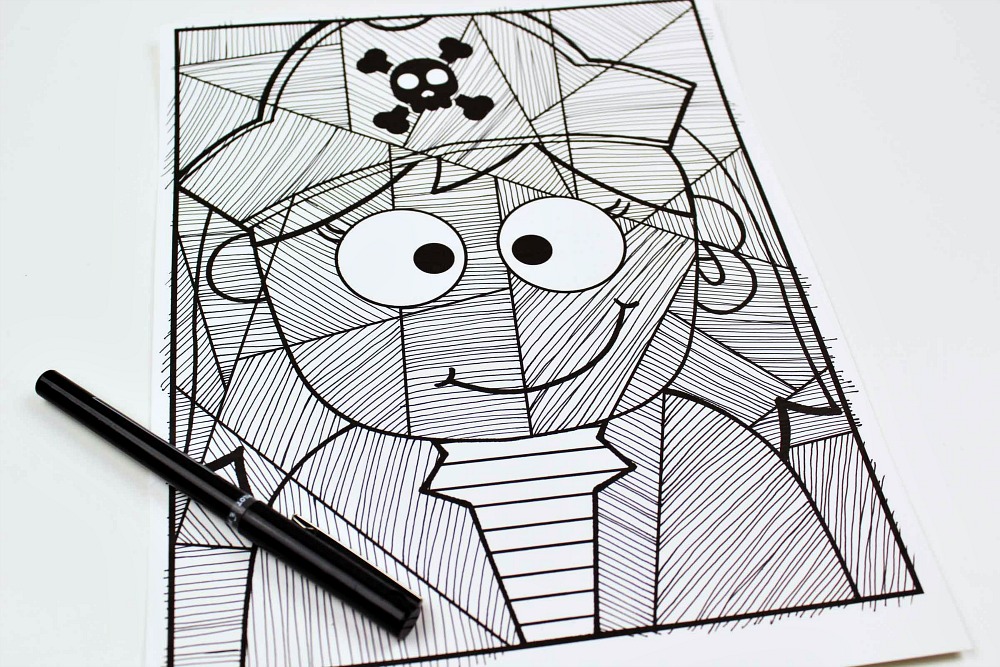 This pirate craft is fun for all ages, so even little ones can create their own masterpiece.
It is more than just a coloring page, since the lined sections are added by the artist.
No two pictures will look alike, even if you choose the same pirate colors.
The art looks great, when you display it on a wall or bulletin board.
Batten down the hatches and set sail in search of treasure!
Printable Pirate Girl Craft
Supplies
White Cardstock
Black Cardstock
Fine Tip Black Marker
Markers, Colored Pencils or Crayons
Glue Stick
Scissors or Paper Cutter
Instructions
1) Download the free pirate girl template.
2) Print the pirate girl on white cardstock.
3) Draw rows of lines in each of the separated areas, except for the eyes, shirt and jacket. Mix it up anyway you would like, so the different angles will make your artwork unique.
4) Color the background, hair, face, hat and earring. Choose hair, skin and clothing colors to make the pirate look like you or choose any other color combination
5) Cut off the excess white border around the picture with a paper cutter or scissors.
6) Glue your artwork to the center of the black cardstock, so that the black frames the art.
7) Display the art in your home or give it as a gift.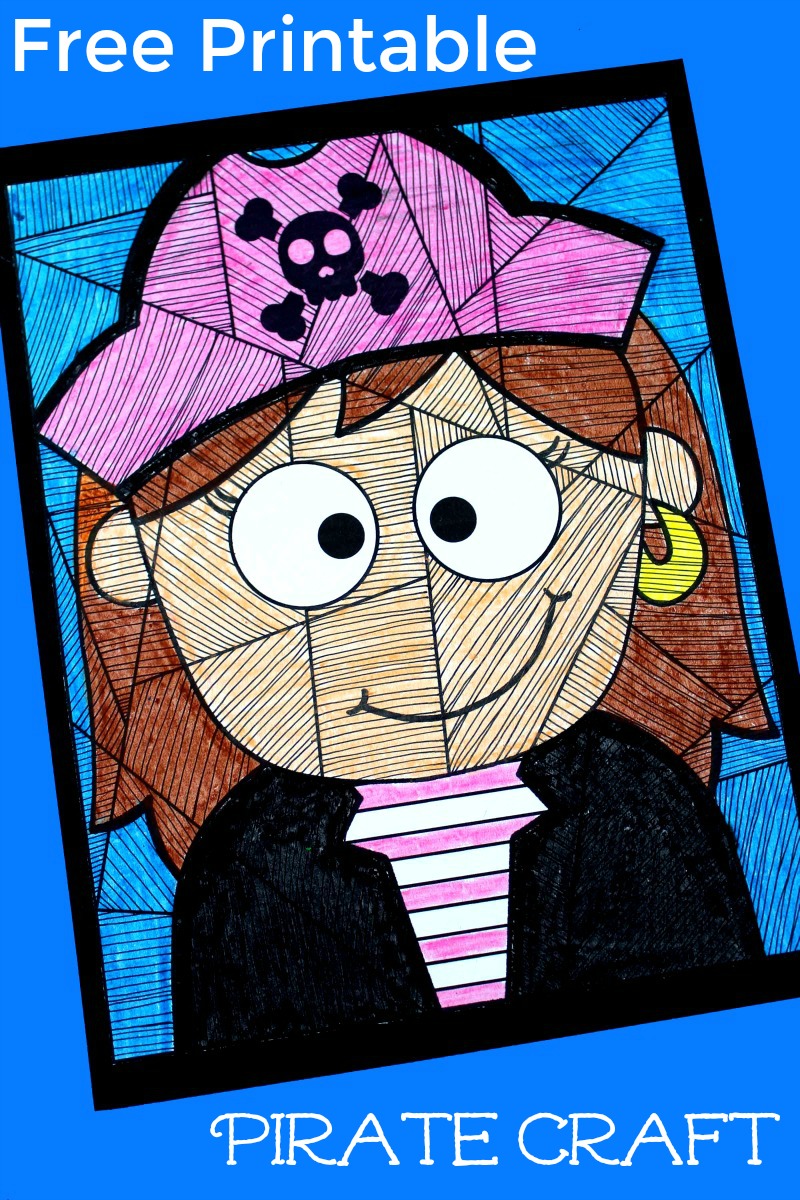 Take a look at my other crafts and free printables, so you and your family can have lots of fun.
Many are from Disney and Shout Factory, so they feature movies, TV series and characters that your kids already know and love.
Some are educational and some are just plain fun. There are coloring pages, crafts, word puzzles, mazes, memory games and other family friendly activities.