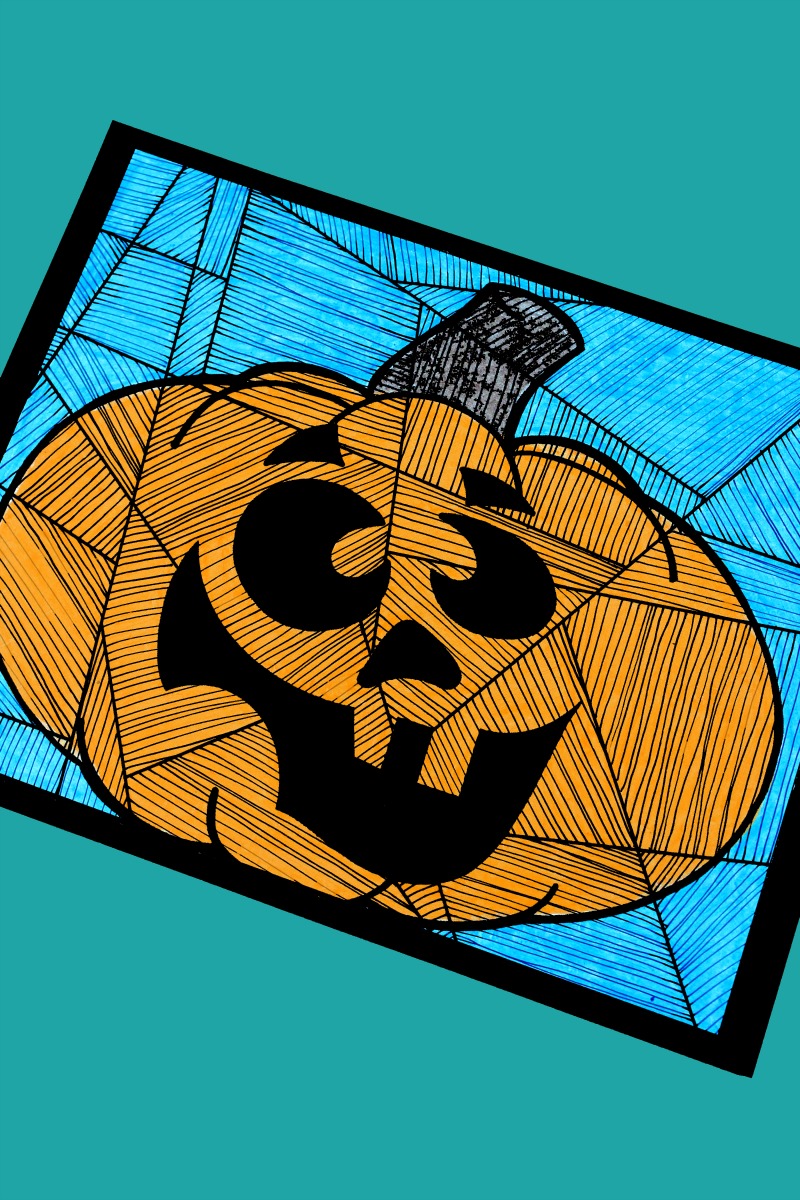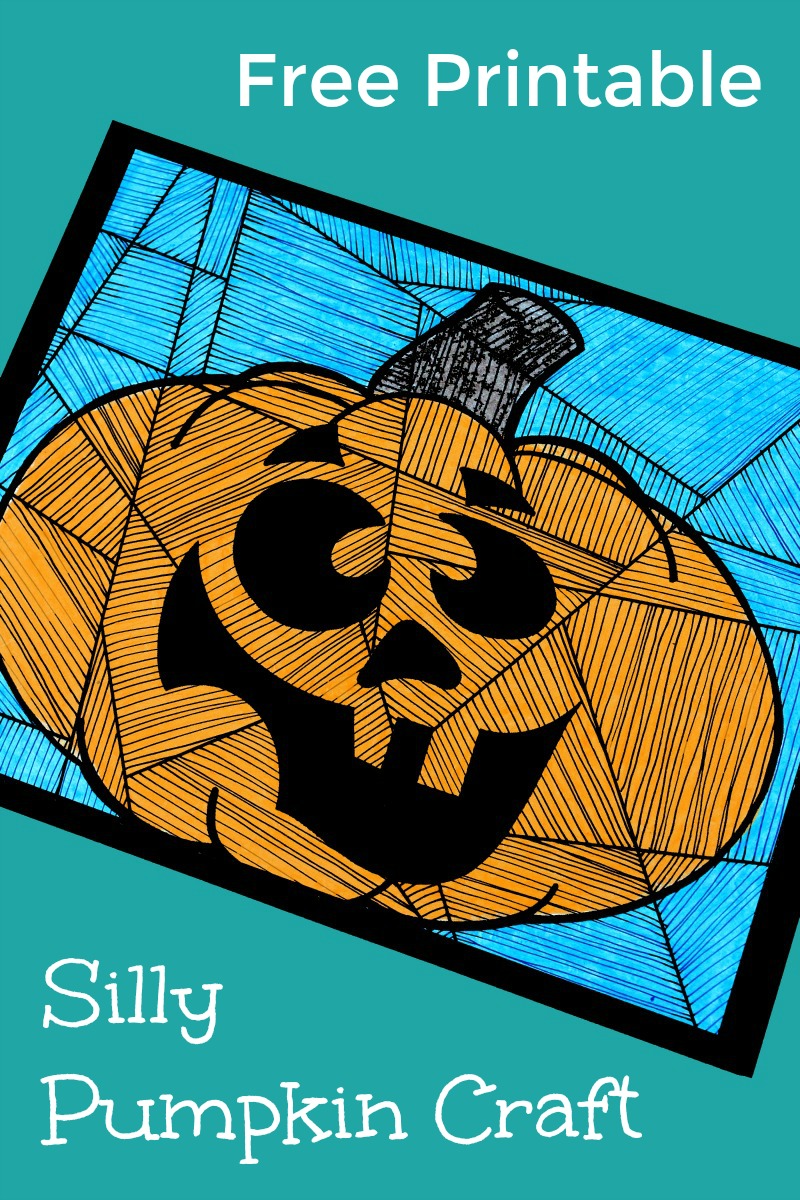 Silly Halloween Pumpkin Craft
Free Printable Line Study Art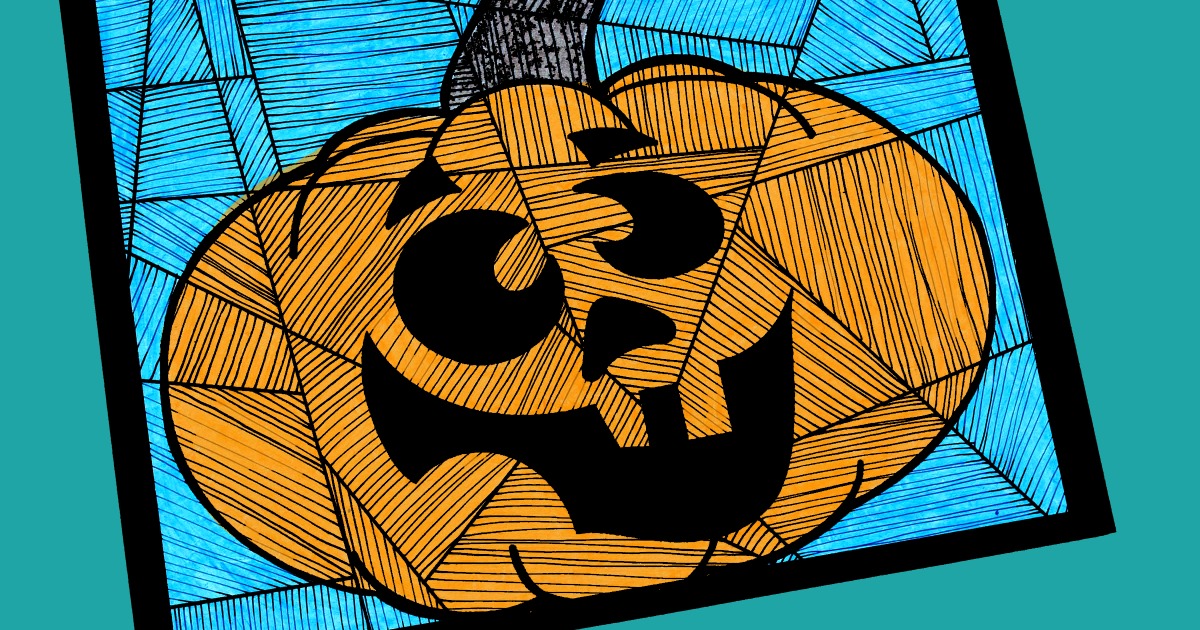 You can have a whole lot of Halloween fun, when you make this silly pumpkin craft.
It is great for kids, but adults who like the soothing calm of coloring will enjoy it, too.
This free printable is more than 'just' a coloring page, since it is a line study, as well.
No two pumpkins will look the same!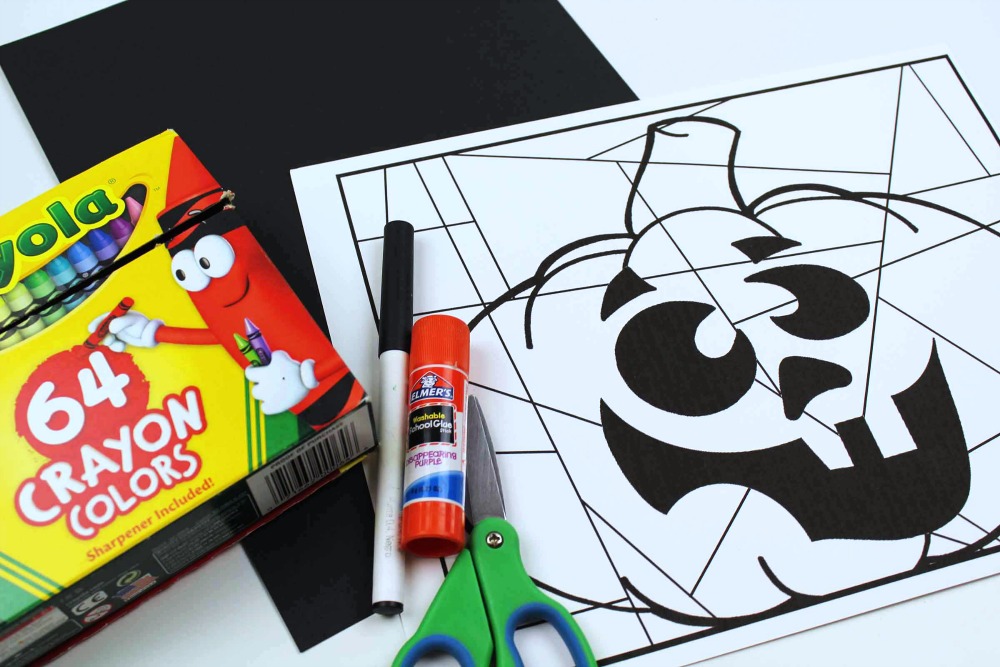 A plain coloring page is nice, but this project turns into a work of art.
Kids and adults will enjoy displaying the Halloween art, so that others can enjoy their work.
If you would prefer to making this project as a greeting card instead of wall art, you can.
Simply set your print to 50% size, so that you can easily fold the cardstock to turn it into a card.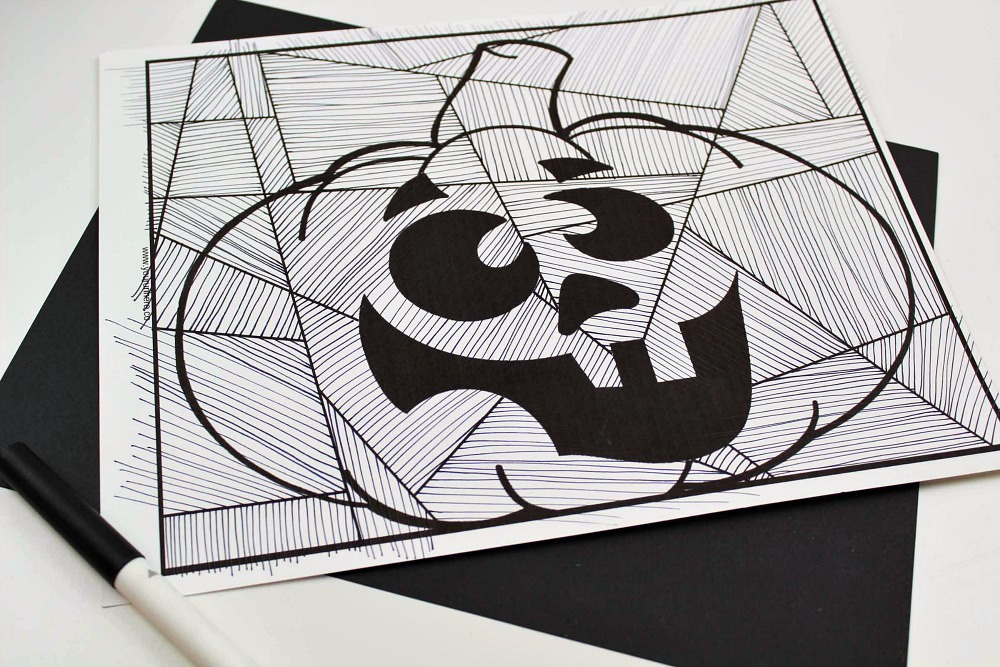 When you are making your lines, it is ok to extend them into the outer white border.
That part is going to be trimmed off anyways, so no one will notice later.
I prefer bold colors for this project, since they really pop against the black cardstock frame and the black features of the jack-o-lantern.
Of course, anything goes. You can choose your own color palette, so that the art suits your style.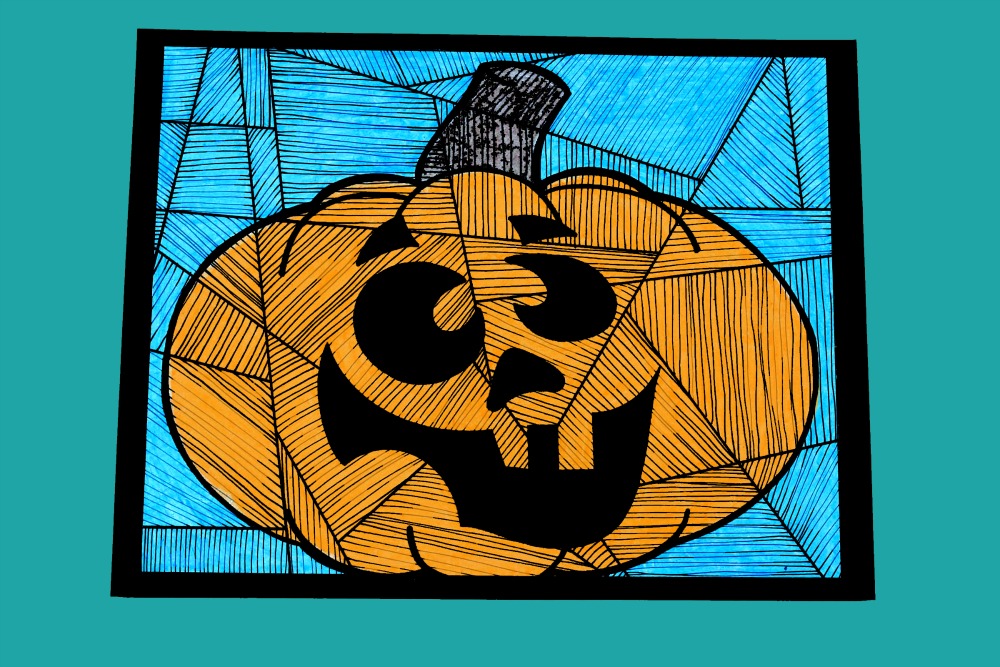 Coloring is a wonderful activity for all ages.
It allows for creativity, but it also is relaxing and calming.
When I'm working on the lines, I can feel my stress melting away!
Enjoy this free printable craft alone or with family and friends.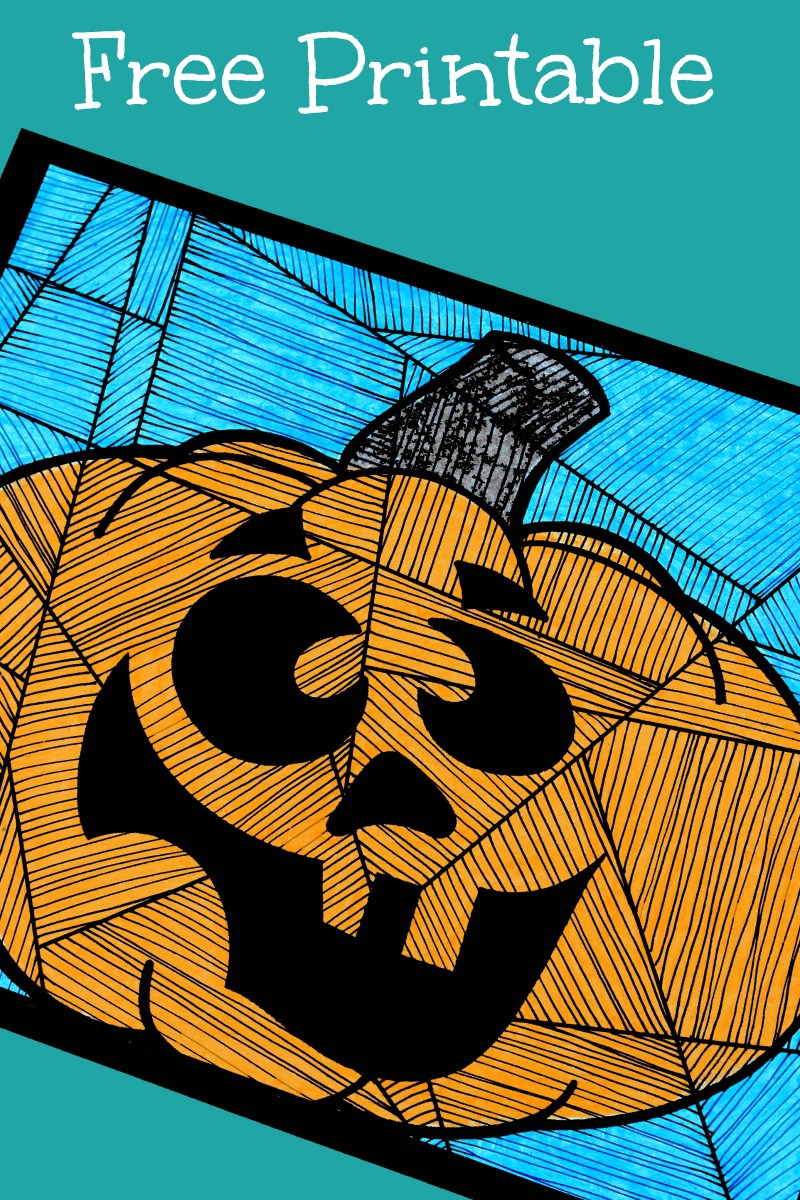 Silly Pumpkin Craft
Supplies
White Cardstock
Black Cardstock
Fine Tip Black Marker
Crayons or Markers
Glue Stick
Scissors or Paper Cutter
Instructions
1) Download the silly pumpkin template.
2) Print the pumpkin on white cardstock.
3) Draw rows of lines in each of the separated areas. Mix it up, so the different angles will make your artwork unique.
4) Color the pumpkin orange, the stem brown and the background blue or choose your own color combination.
5) Cut off the excess white border around the picture with scissors or a paper cutter.
6) Glue your artwork to the center of the black cardstock, so that the black frames the art.
7) Display the art in your home throughout the Halloween season or give it as a gift.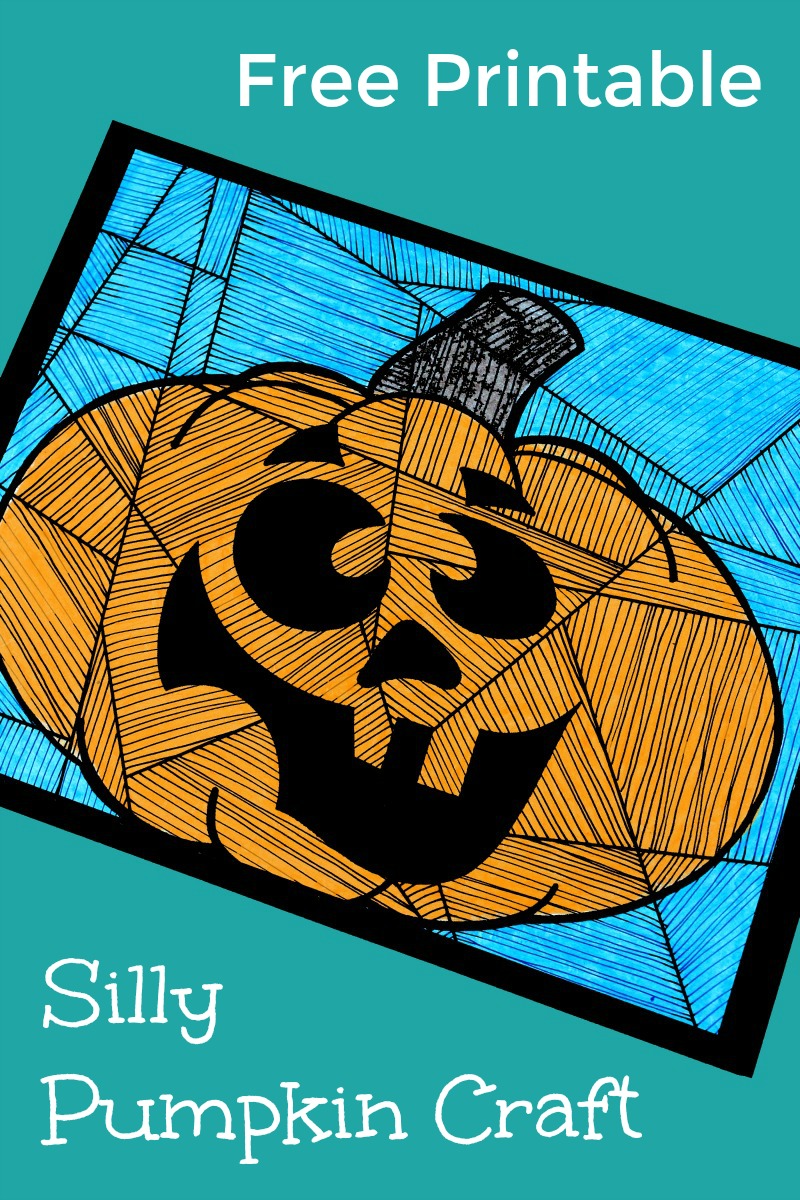 Click HERE to download the free printable silly pumpkin, so that you can create your own line study art.
More from Mama Likes This
Check out all of my free Halloween printables, including these line study crafts.
Take a look at my other crafts and free printables, so you and your family can have lots of fun.
Many are from Disney and Shout Factory, so they feature movies, TV series and characters that your kids already know and love.
Some are educational and some are just plain fun. There are coloring pages, crafts, word puzzles, mazes, memory games and other family friendly activities.