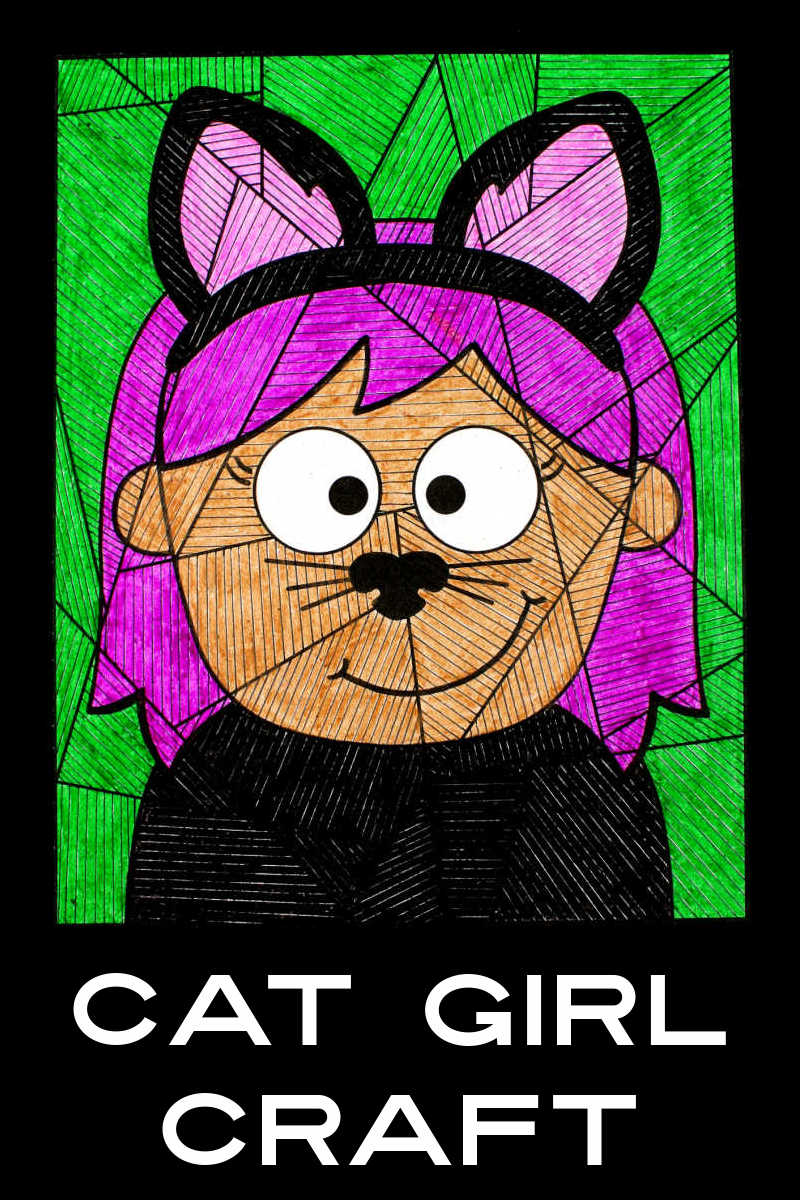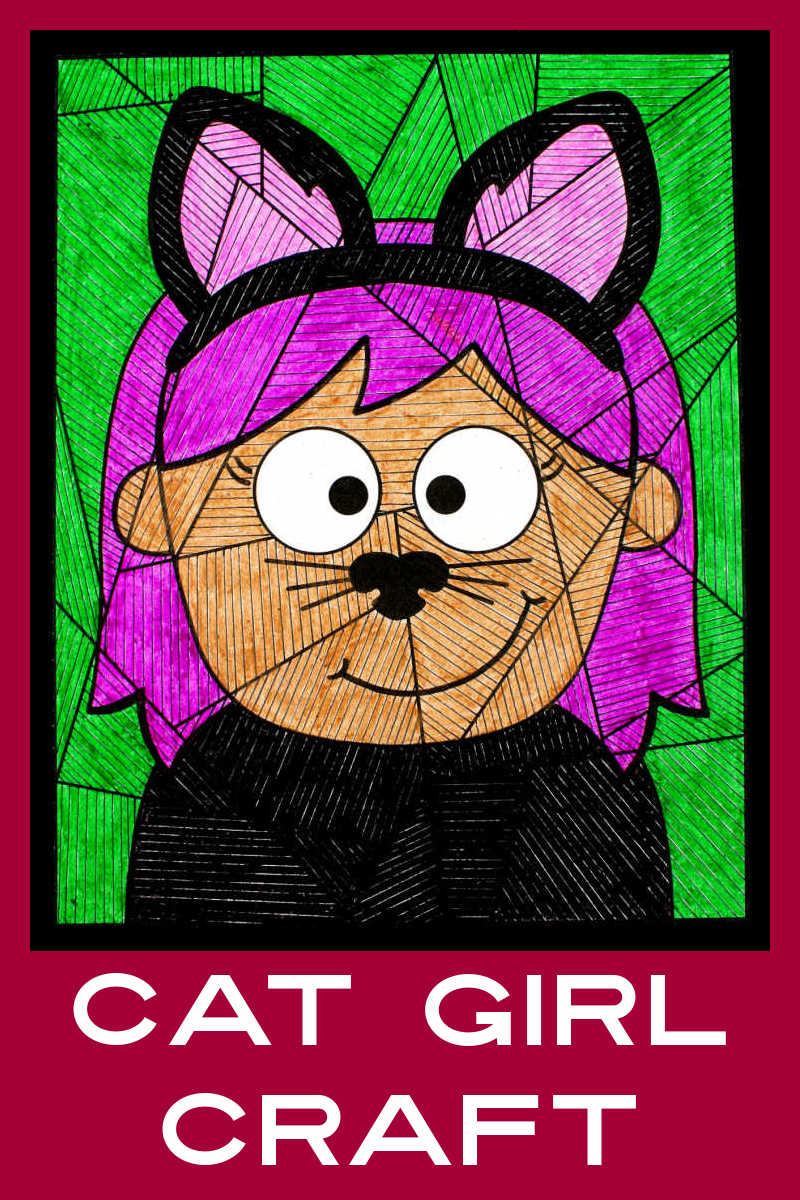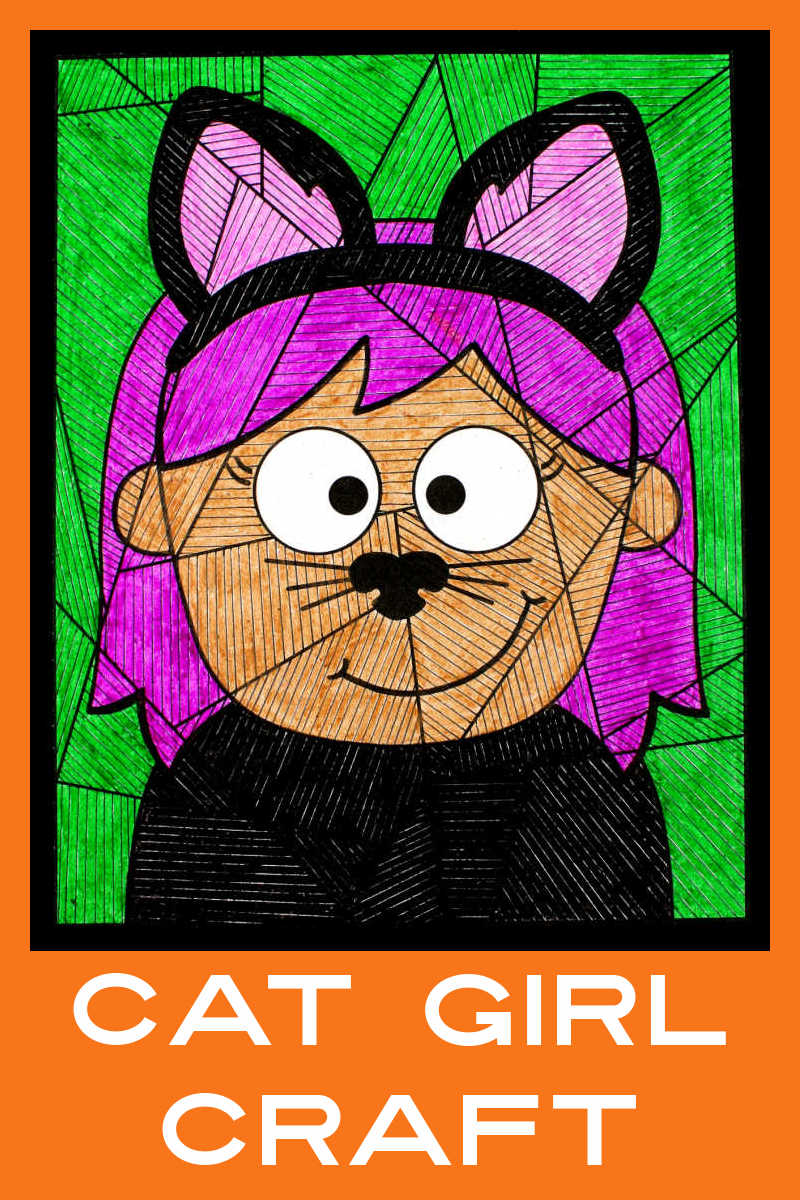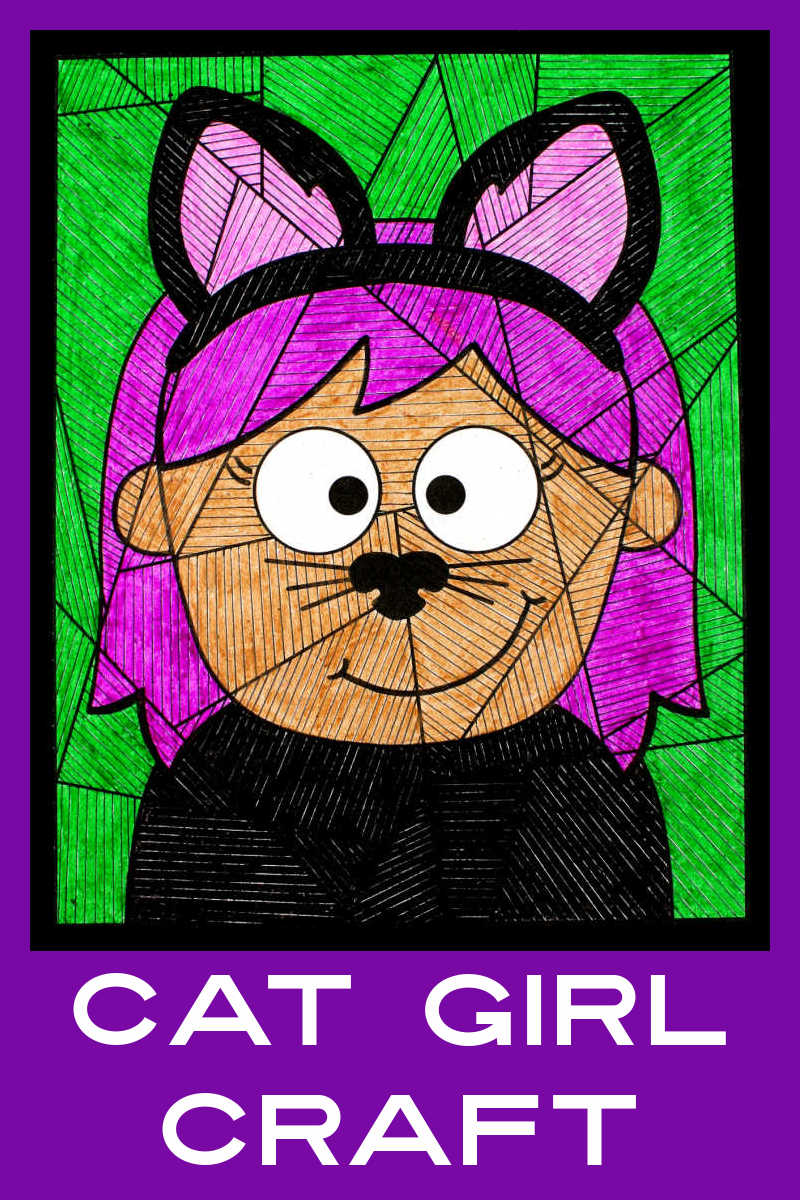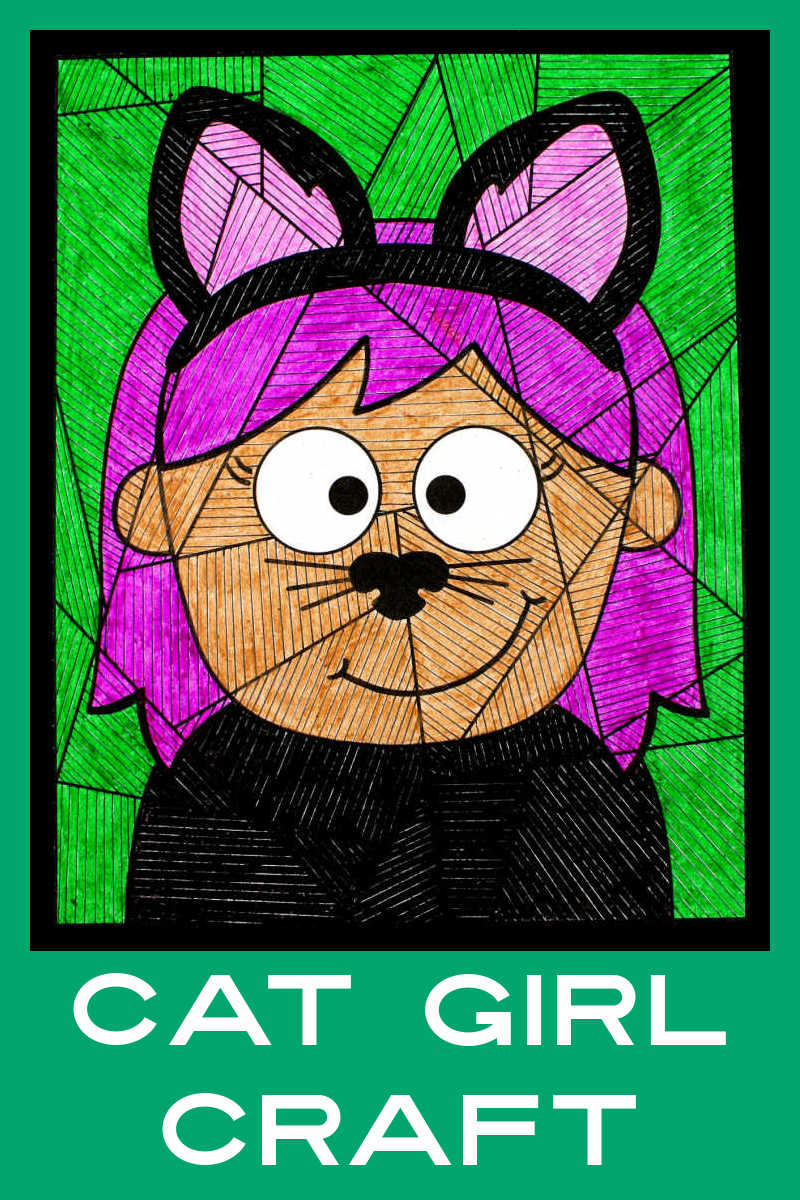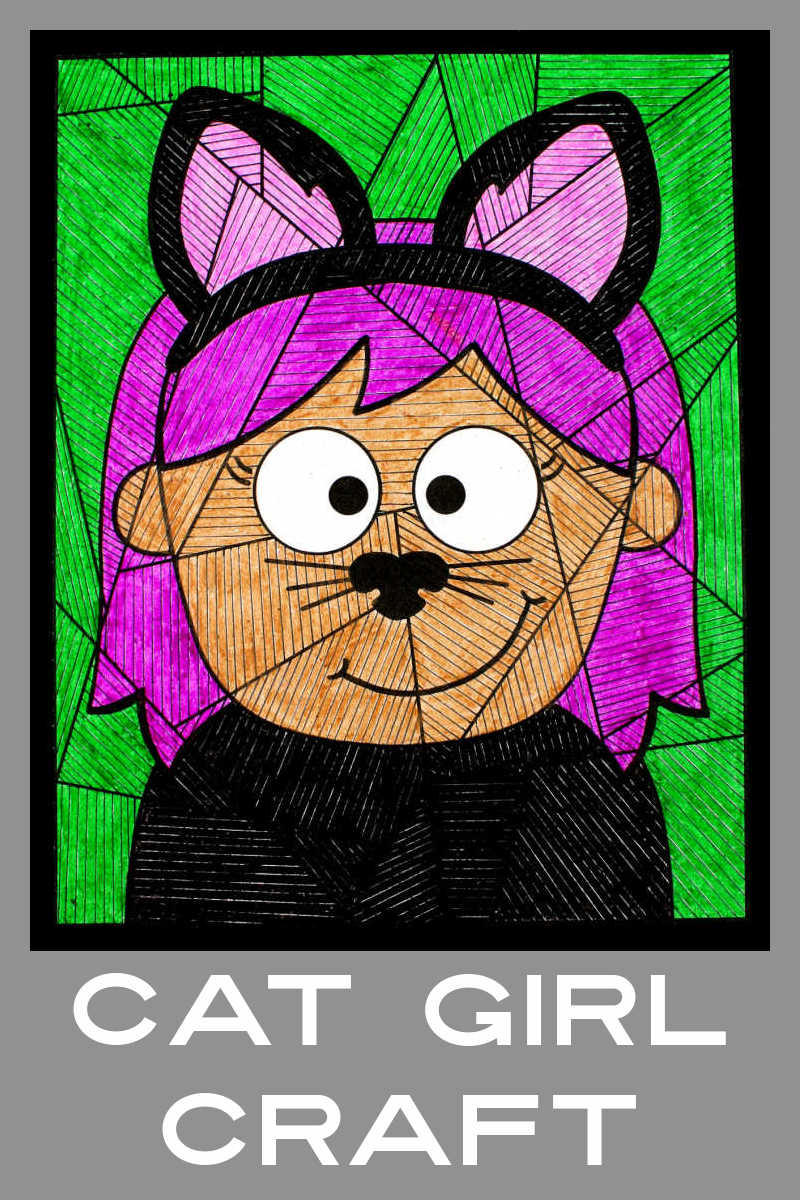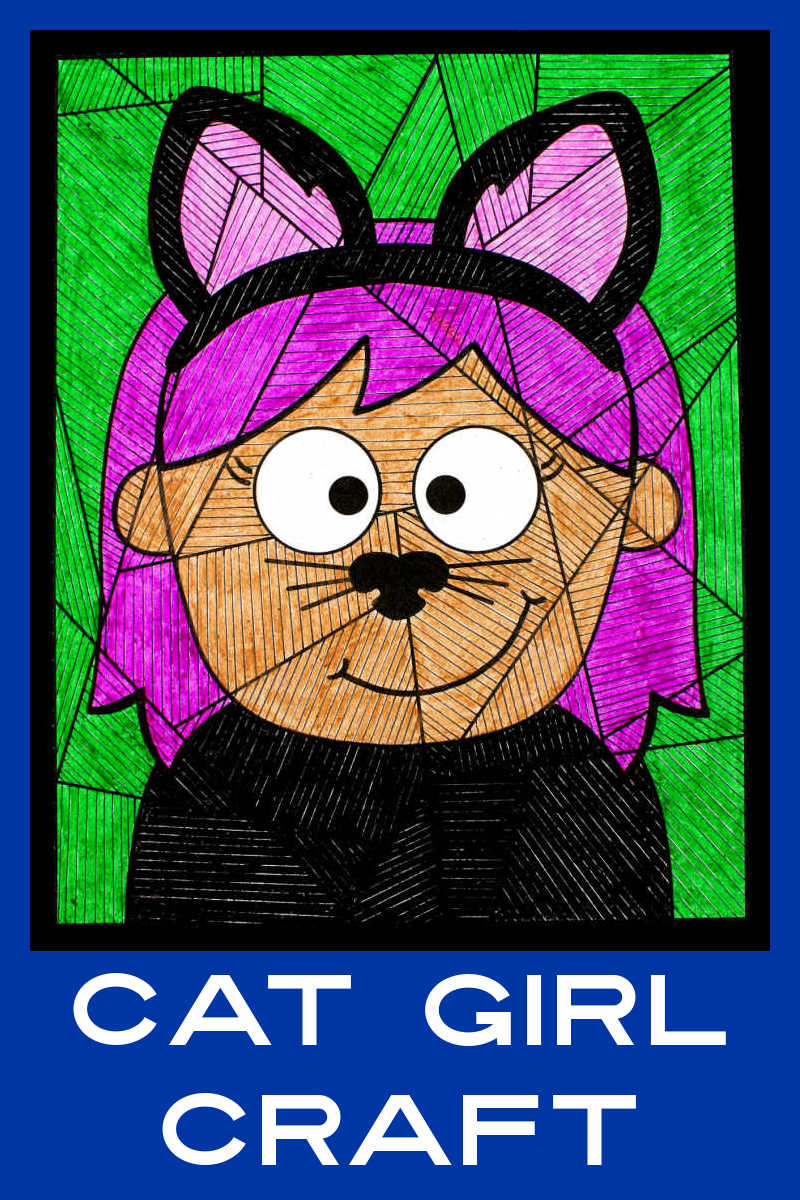 Free Printable Line Study Art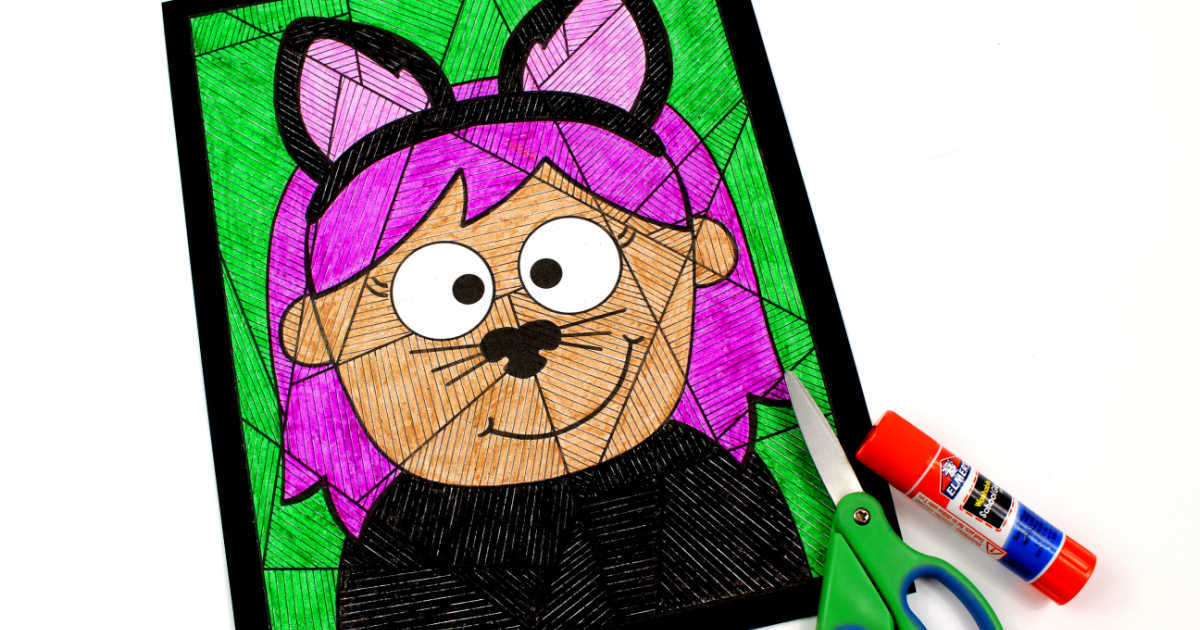 It's great fun to dress up as a cat, so kids will enjoy making this Halloween cat girl craft with my free printable template.
A cat costume can be as simple as ears and whiskers or you can go all out with a more elaborate cat costume.
This line study craft features a girl who is ready to have some imaginary fun while dressed up as a cat.
This Halloween craft is great for all ages, since there is a lot of room for creativity.
Anyone can make it look good, no matter what their skill level is.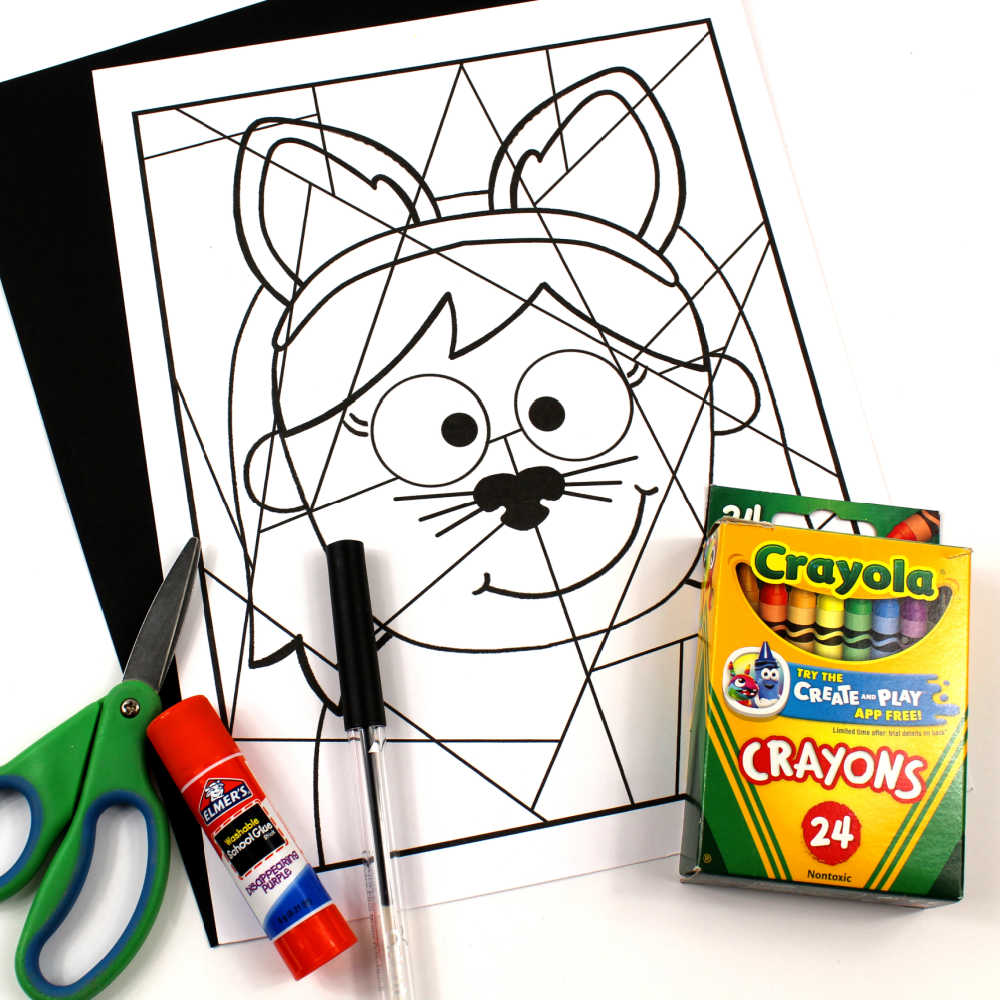 Kids can just color it in like a regular coloring page, but it looks really special when you turn it into a line study.
Also, it is wonderfully relaxing to draw lines in the sections before you color it in.
You don't need to worry about making it 'perfect,' since any uneven spacing or crooked lines just give it character.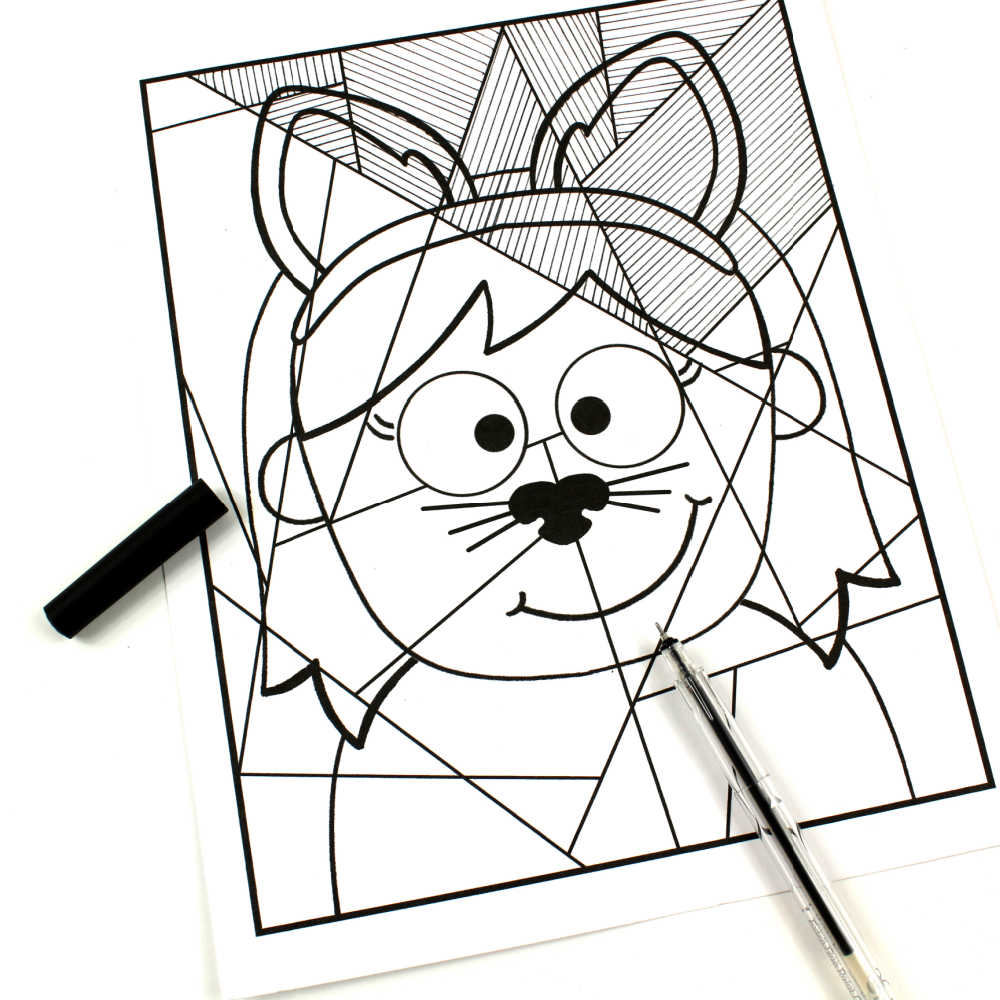 When the lines are complete and the picture has been colored, trim the edges and mount it on black cardstock to frame it.
The picture will look great, when you put it on display with your other Halloween decorations.
And, it just may inspire your child to dress up as a cat for Halloween!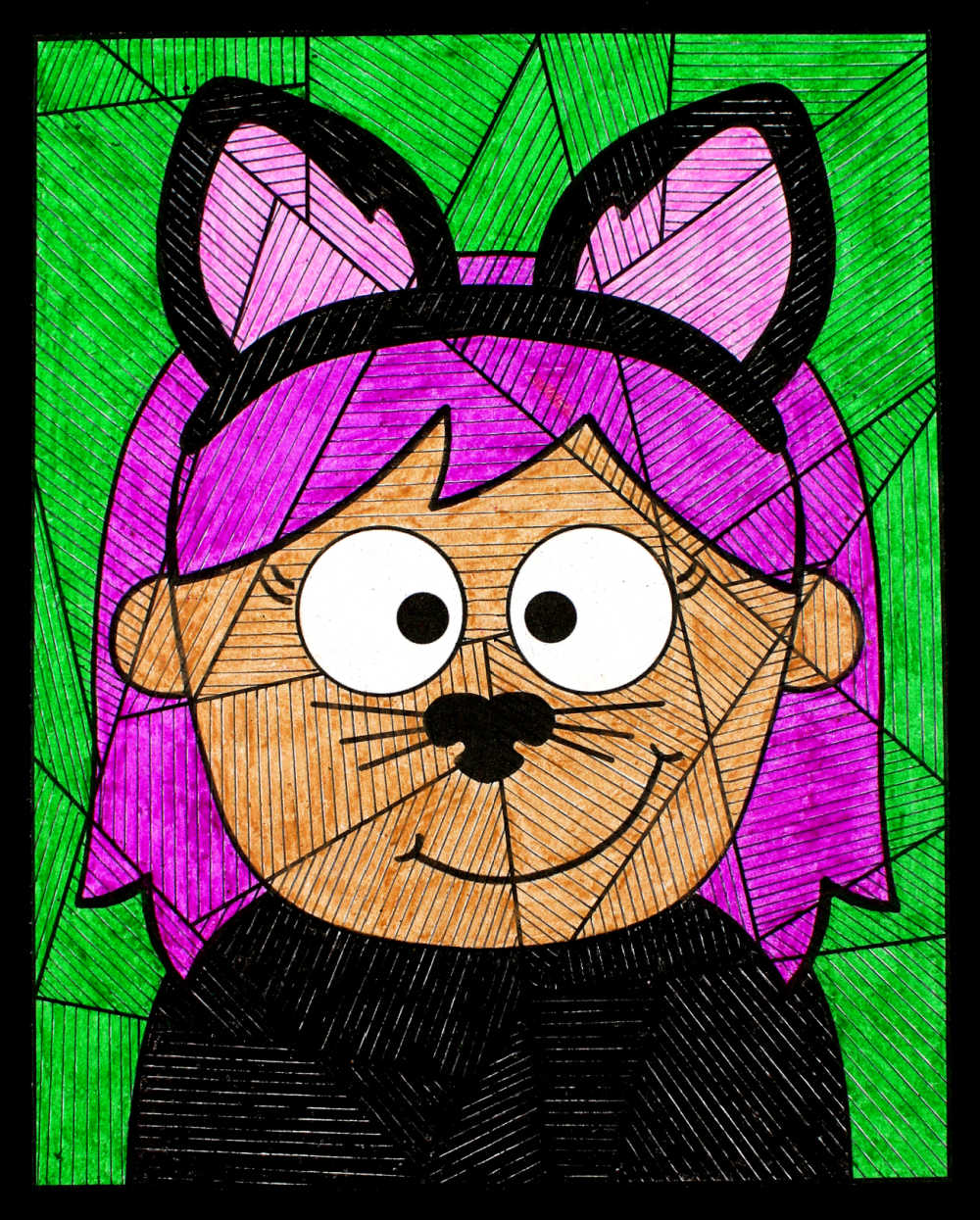 Cat Girl Craft
Supplies
Free download – Cat Girl pdf
White Cardstock
Black Cardstock
Fine Tip Black Marker
Crayons or Markers
Glue Stick
Scissors or Paper Cutter
Instructions
1) Download the free cat girl pdf.
2) Print the pdf on white cardstock.
3) Draw rows of lines in each of the separated areas, except for the eyes. Mix it up, so the different angles will make your holiday artwork unique.
4) Color the background green, the hair and ears purple or pink, the clothing and headband black and the face skin color or choose your own color combination.
5) Cut off the excess white border around the picture with scissors or a paper cutter.
6) Glue your artwork to the center of the black cardstock, so that the black frames the art.
7) Display the art in your home throughout the Christmas season or give it as a gift.
Download the free printable cat girl craft pdf, so your child can create this fun Halloween art project.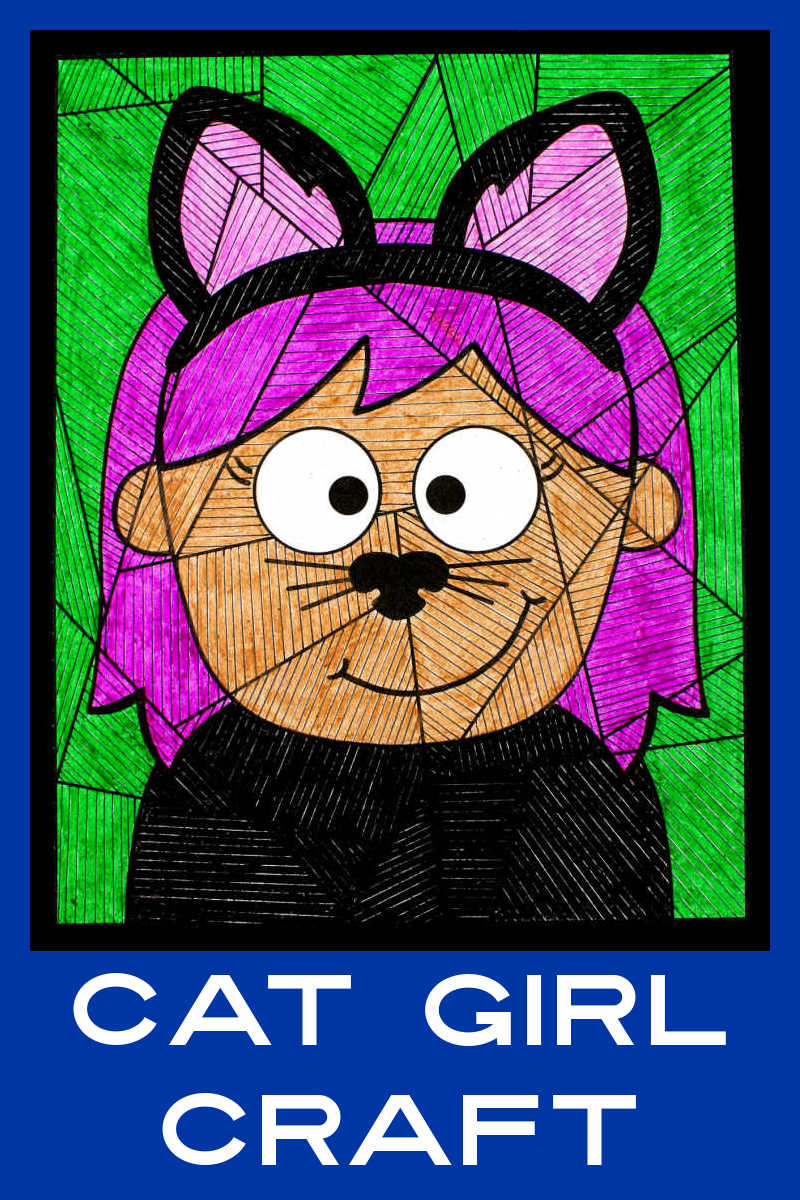 More from Mama Likes This
Halloween Crafts with Free Printable Templates
Enjoy!