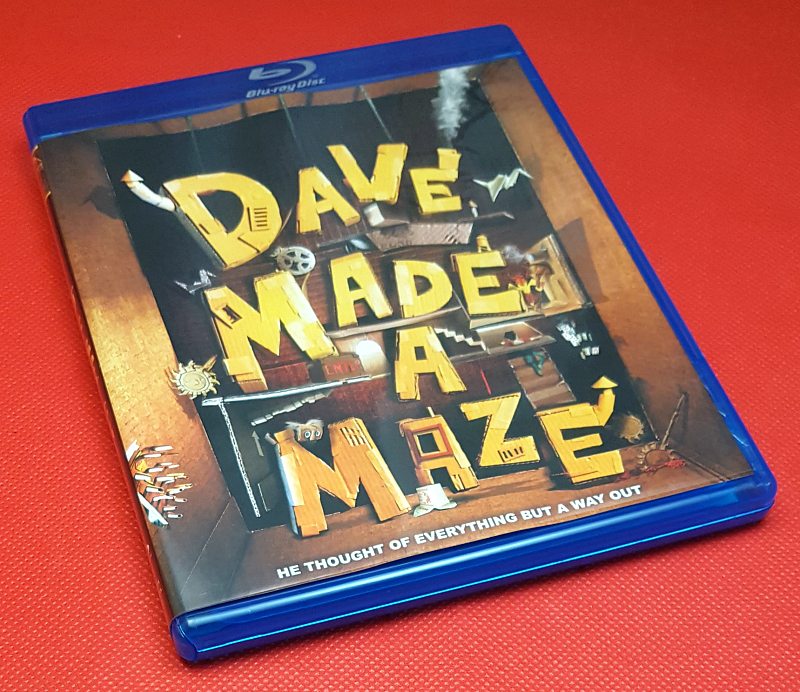 Dave Made A Maze is oh so much fun. It's clear that this is one of those movies that I will want to watch over and over again for years. It will go on the shelf with the other films that have achieved cult status in my household.
This imaginative independent film has been honored at film festivals around the world. They were aiming for a modern take on an 80s adventure film and they have succeeded.
It feels a bit like The Goonies, but the movie is about adults instead of kids and there is no truffle shuffle. The unique and quirky characters go on a fantasy adventure inside a cardboard box fort in Dave's living room. At different points in the movie, I felt myself identifying with different characters and the situations they find themselves in.
You'll recognize the familiar faces in the movie – Nick Thune from Knocked Up, Kirsten Vangsness from Criminal Minds and others.
Check out the video trailer below:
Dave Made A Maze
Gravitas
Unrated
Release date 10/24/17
Synopsis: "Dave (Thune), an artist who has yet to complete anything significant in his career, builds a fort in his living room out of pure frustration, only to wind up trapped by the fantastical pitfalls and critters of his own creation. Ignoring his warnings, Dave's girlfriend Annie (Kumbhani) leads a band of oddball explorers on a rescue mission. Once inside, they also find themselves trapped in an ever-changing supernatural world, threatened by booby traps and pursued by a bloodthirsty Minotaur."
Here are 25 fun facts about the movie:
Enter daily through the Rafflecopter giveaway form below: