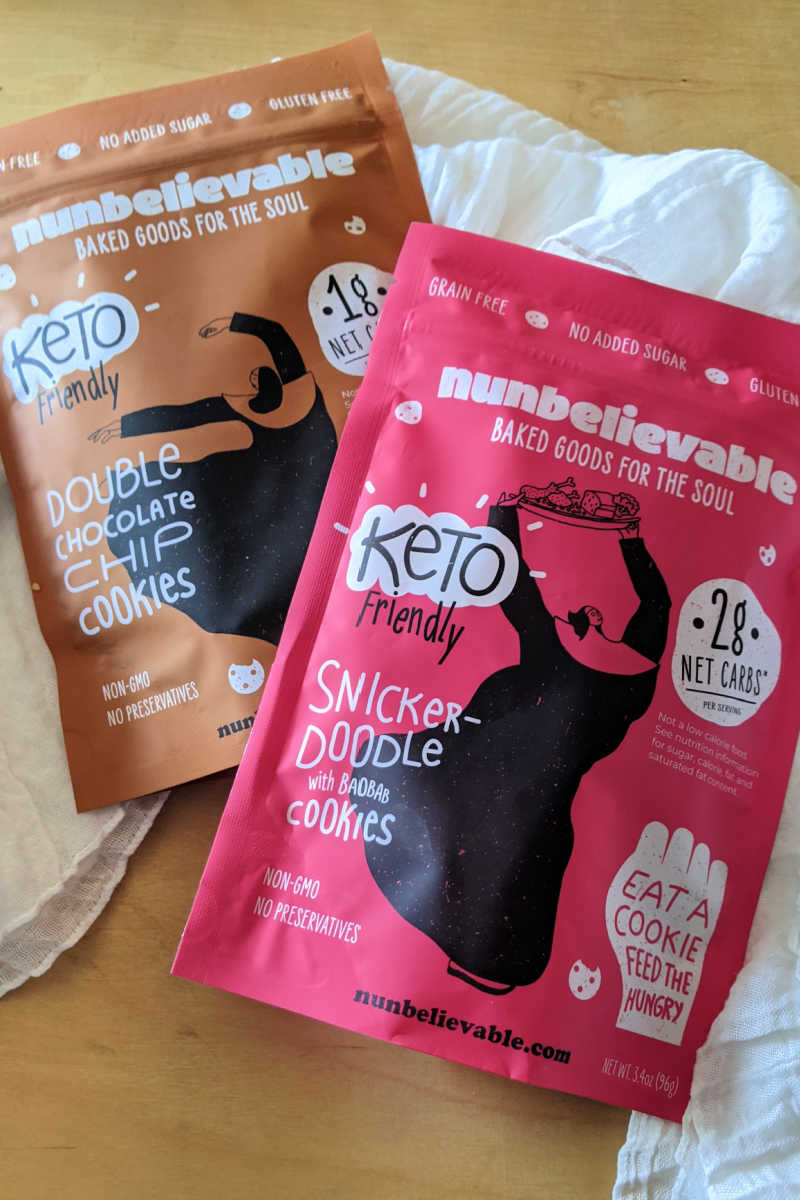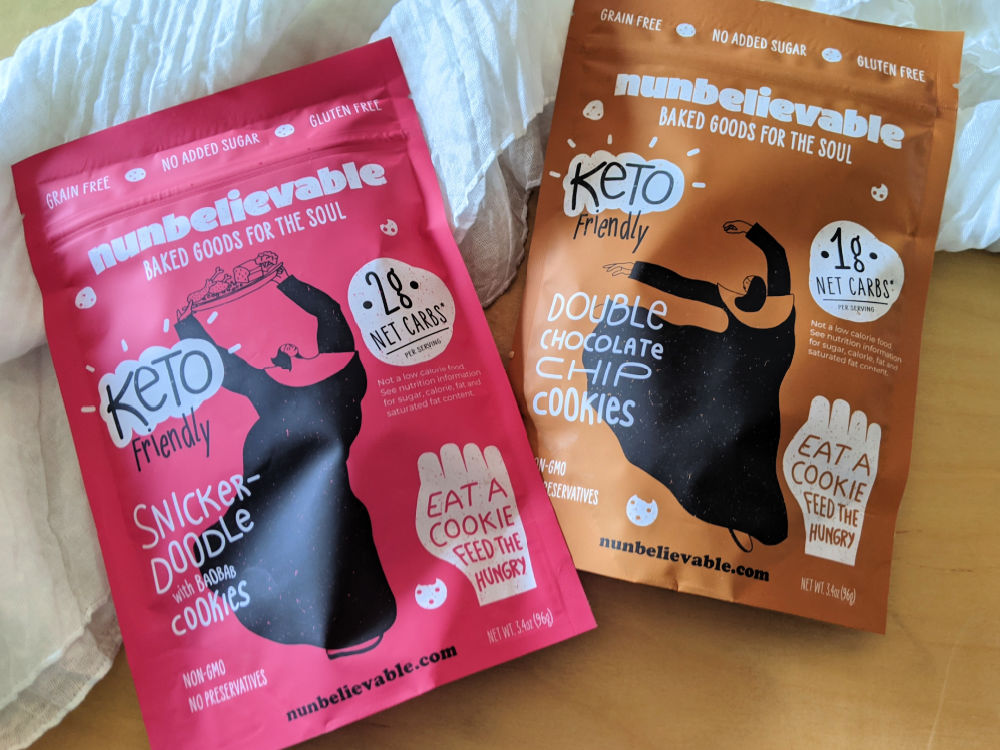 When you need a delicious treat that won't mess up your dietary goals, enjoy keto gluten free cookies from Nunbelievable.
I enjoy trying out new foods, but will be the first to admit that there are gluten free and keto brands that leave me disappointed.
And, I'm not one to eat a bad cookie just because it is the only one available.
Fortunately, Nunbelievable cookies are absolutely delicious in every way.
They aren't just good for people who are accustomed to gluten-free options, but are tasty and satisfying for anyone.
The rich flavors and crumbly texture were just perfect for us.
All of the keto-friendly cookies are grain-free, gluten-free, low carb and have no added sugar, but they are sweet.
The sweetness comes from stevia and monkfruit, so we get to avoid the carbs, calories and other pitfalls of sugar.
There are four different flavors available, so you can try one or try them all.
Double Chocolate Chip Cookies
Snickerdoodle Cookies
Pecan Sandy Cookies
Chocolate Chip Cookies
My personal favorites are the Double Chocolate Chip Cookies, just as I thought they would be.
The chocolate is rich and they have just the right amount of sweetness.
Eat them right out of the bag, if that's what you prefer.
Or get creative and try eating them in other ways.
I crumbled a cookie on top of my Greek yogurt, which turned my healthy breakfast food into a decadent keto-friendly dessert.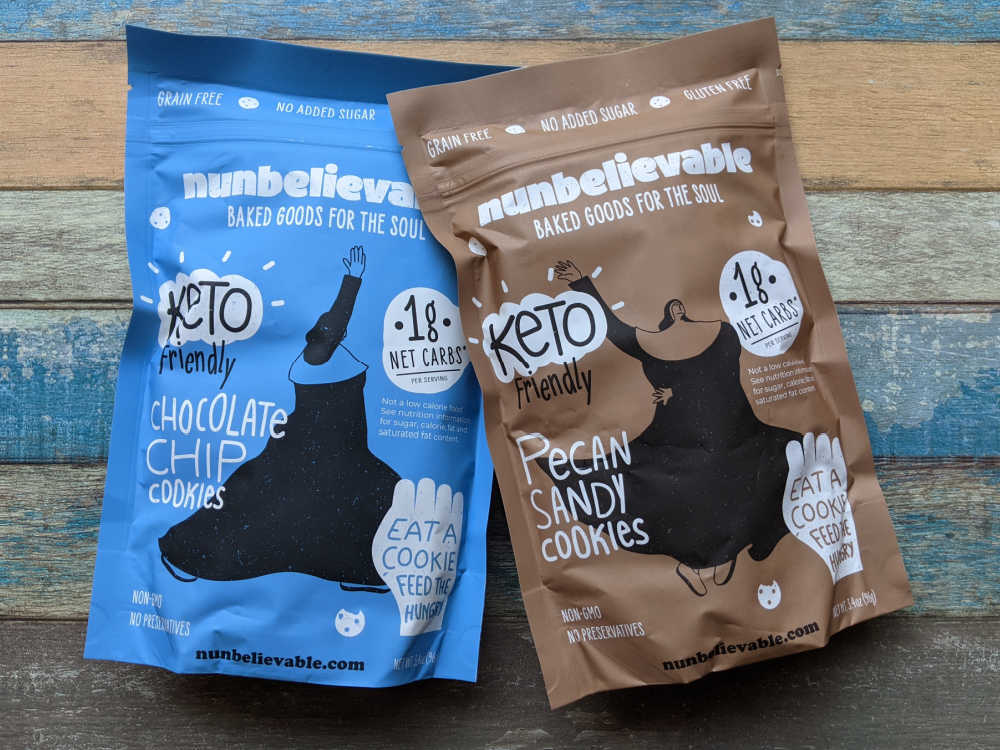 Nunbelieveable Cookies are great for anyone who is keto, low carb, gluten-free and/or grain free and for those who are looking for sugar alternatives.
However, they really are just good cookies that can be enjoyed by all.
Order your cookies today, so you can try them for yourself!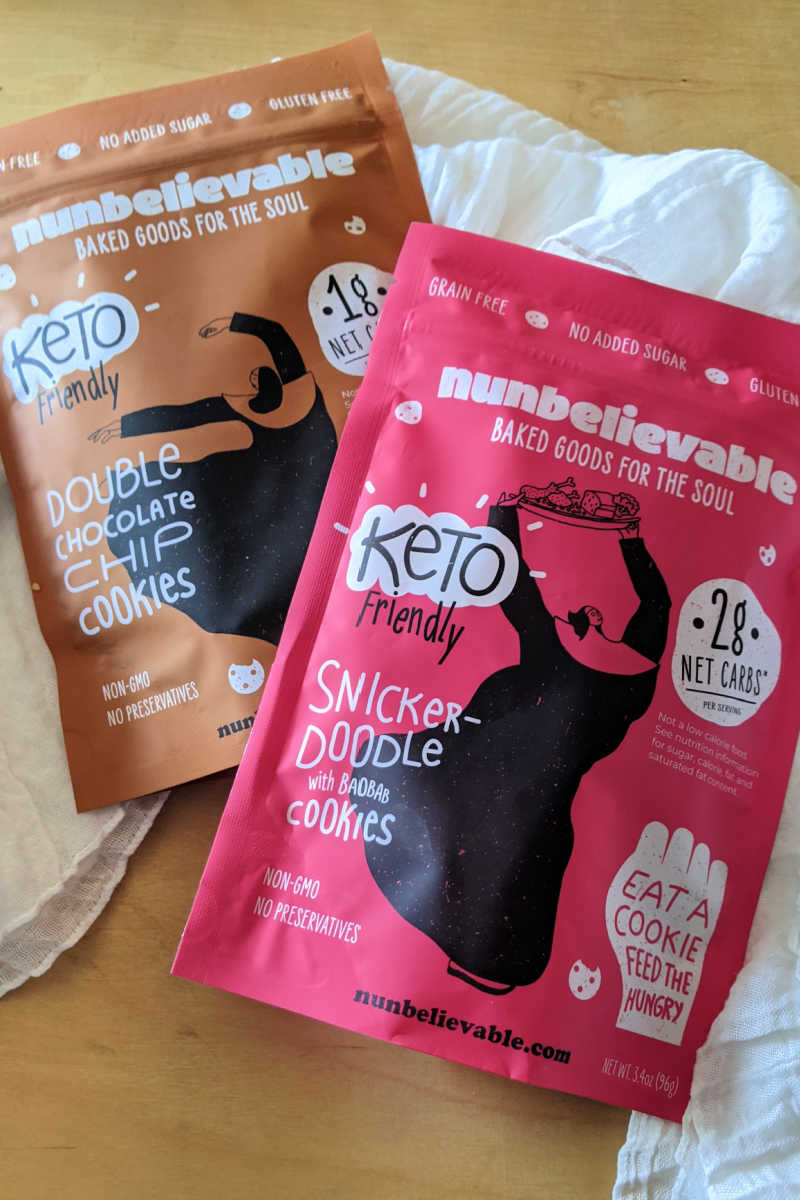 More from Mama Likes This
Following are fantastic gift ideas for the whole family, so check them out before you shop.
Happy shopping!
Take a look at my other entertainment articles, so you can keep up with the latest TV, movie and book news.
Check out my free printables., when you are looking for activities to do at home.
Many are from Disney and Shout Factory, so they feature movies, TV series and characters that your kids already know and love.
Some are educational, but others are just plain fun.
There are coloring pages, crafts, word puzzles, mazes, memory games and other family friendly activities.