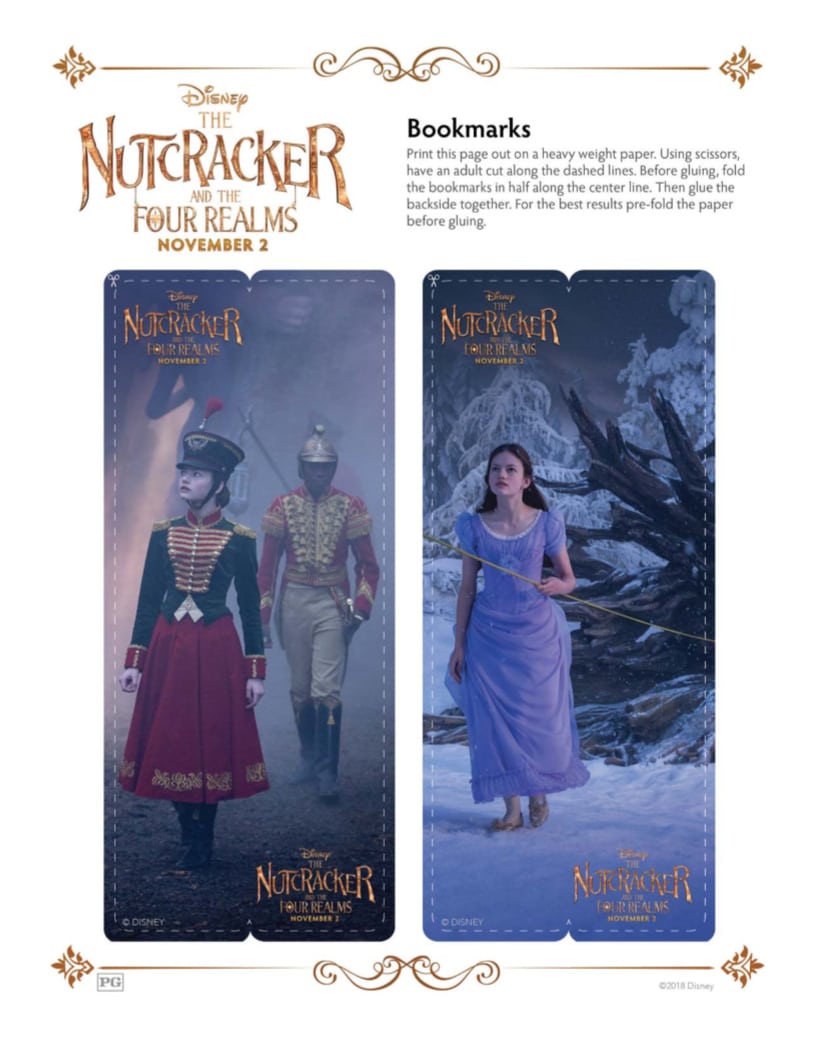 Disney Nutcracker Bookmarks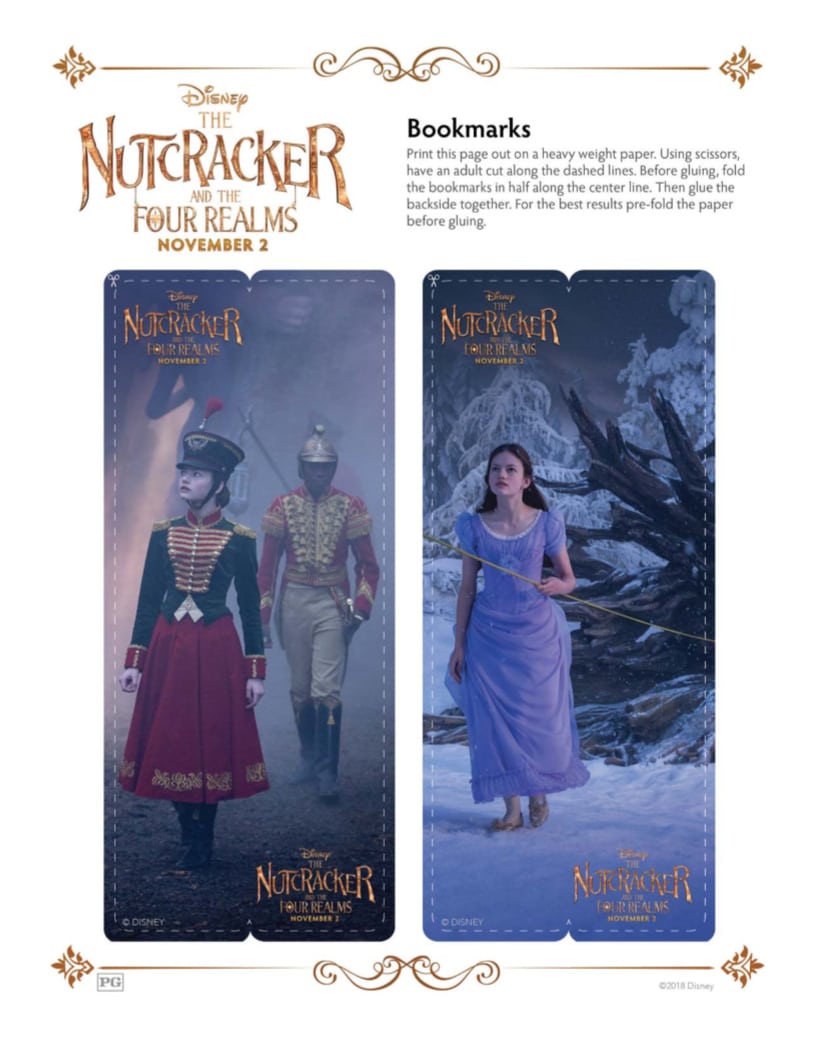 Click HERE to download the free DIY Nutcracker Bookmarks craft from Disney's The Nutcracker and The Four Realms.
The craft is easy and it just may encourage your kids to read more books!
Print
Cut
Fold
Glue
Read
You can use regular copy paper, but I prefer to use a sturdy card stock to make them last longer.
The movie comes to theaters November 2nd, so you'll want to plan to enjoy it with your family this holiday season.
All Clara wants is a key and it is this key that will unlock a box that holds a priceless gift from her late mother.
A golden thread is presented to her at godfather's annual holiday party and it leads her to the coveted key.
It promptly disappears and leads her to a strange and mysterious parallel world. It's there that Clara encounters a soldier, a gang of mice and, also, the regents who preside over three Realms. They are known as Land of Snowflakes, Land of Flowers and Land of Sweets.
Clara and Phillip must brave the ominous Fourth Realm, home to the tyrant Mother Ginger, and retrieve Clara's key. Hopefully, they will return harmony to the unstable world.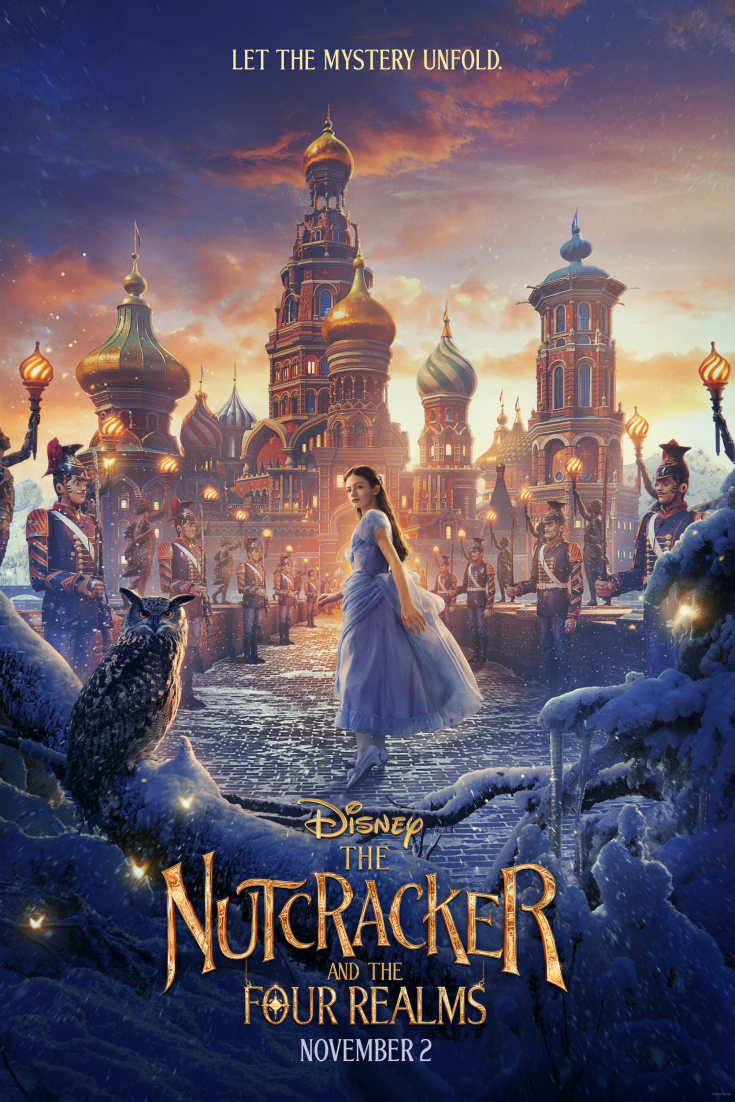 Additionally, check out our other free Nutcracker printables.