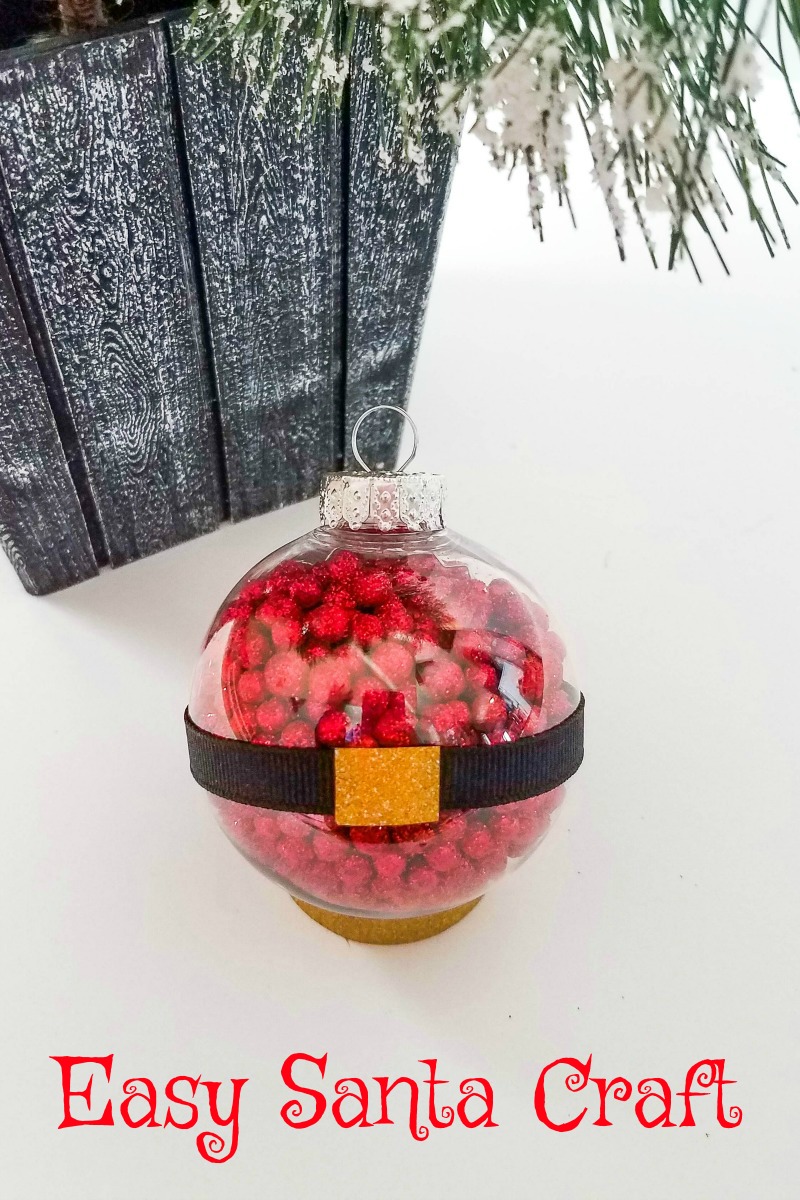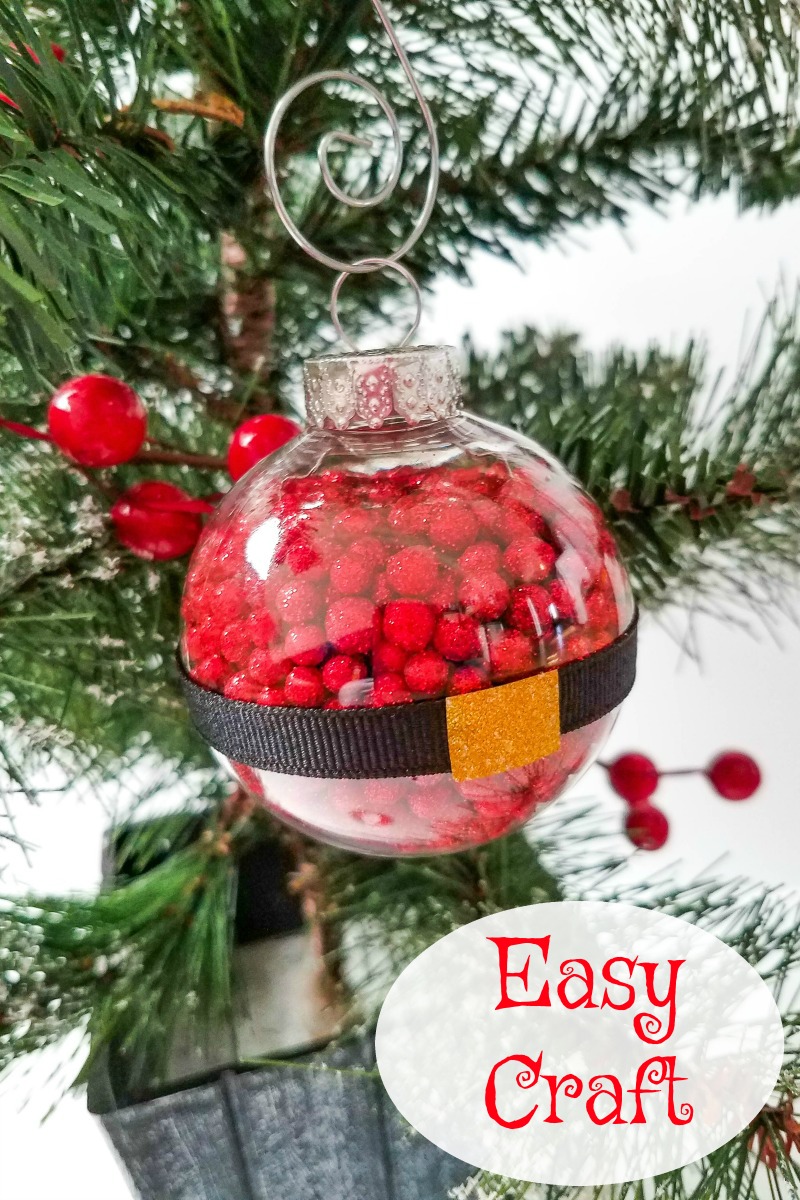 DIY Santa Claus Christmas Ornament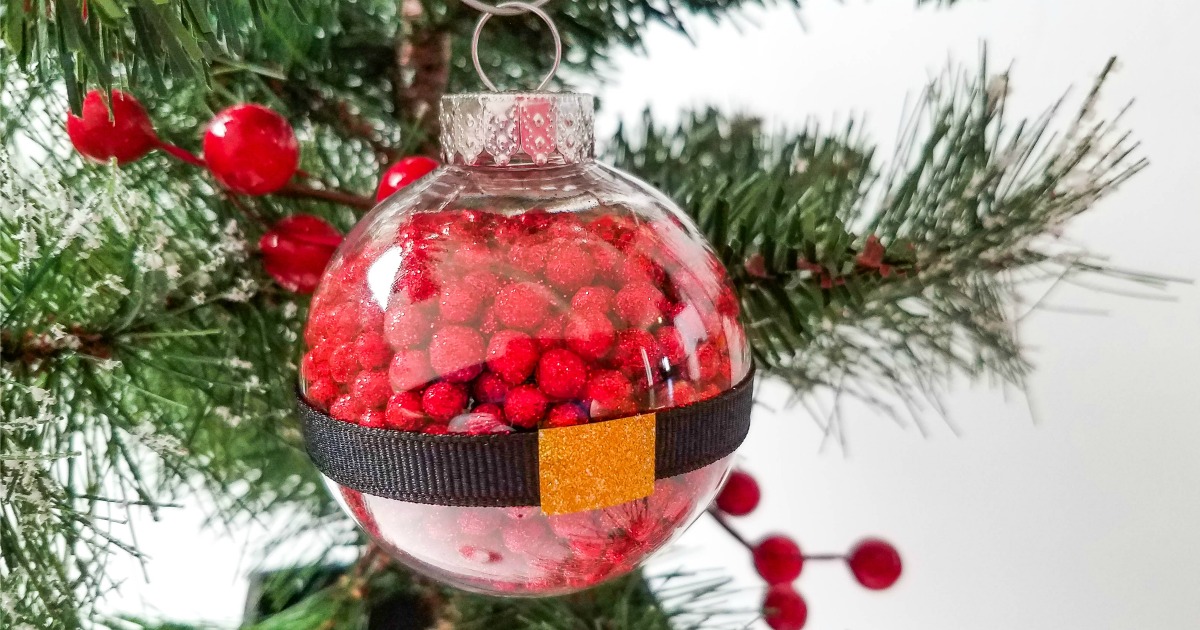 When you want to make something really cute for the holidays, create this easy Santa ball ornament craft.
Make one Christmas ornament or make a whole bunch of them!
The craft is great for both adults and children, so you can set up a family activity table for this craft.
Make them when extended family is together for Thanksgiving or make them later when holiday activities are in full swing.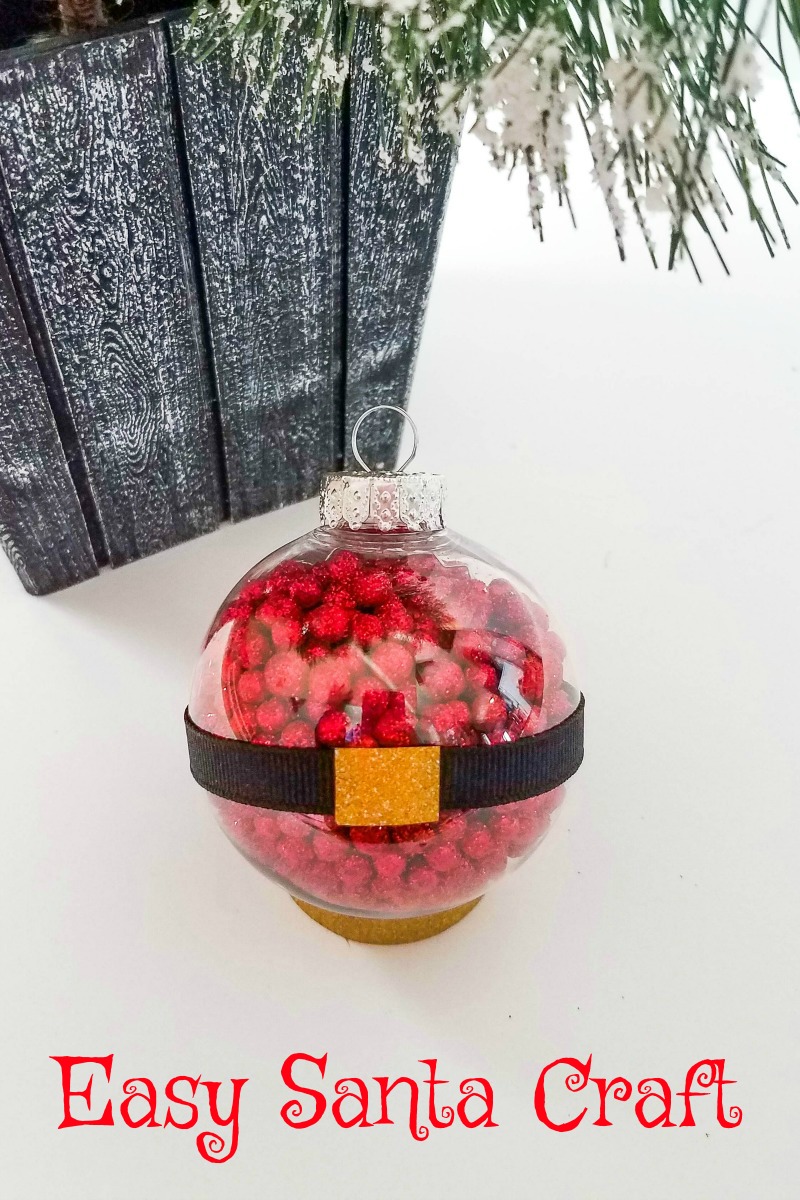 Little ones will need some help, but they can make something to be proud of this year and for years to come.
You can hang the Santa Christmas tree ornament directly on your tree or you can give it as a holiday gift.
Wrap it up by itself or use it as a topper on a larger gift.
Wishing you and your family a happy holiday season!
Supplies
Plastic Ball Ornament
Small Red Glitter PomPoms
Scissors
1/4″ Wide Black Ribbon
Gold Glitter Washi Tape
Glue Dots
Instructions
1) Wrap the black ribbon around the middle of the ball ornament. Then cut where the ends meet.
2) Apply three glue dots do the ribbon – one on each end and one in the middle. Press the ribbon into place on the ornament.
3) Cut a 1/2 inch piece of washi tape to make the belt buckle. Add a glue dot to the back of the washi tape and position on the ornament where the ribbon ends meet. The glue dot makes it more secure than relying on the stickiness of the washi tape.
4) Remove the top from the ornament and fill with red glitter pompoms. Replace the lid and your ornament is ready to hang or give as a gift.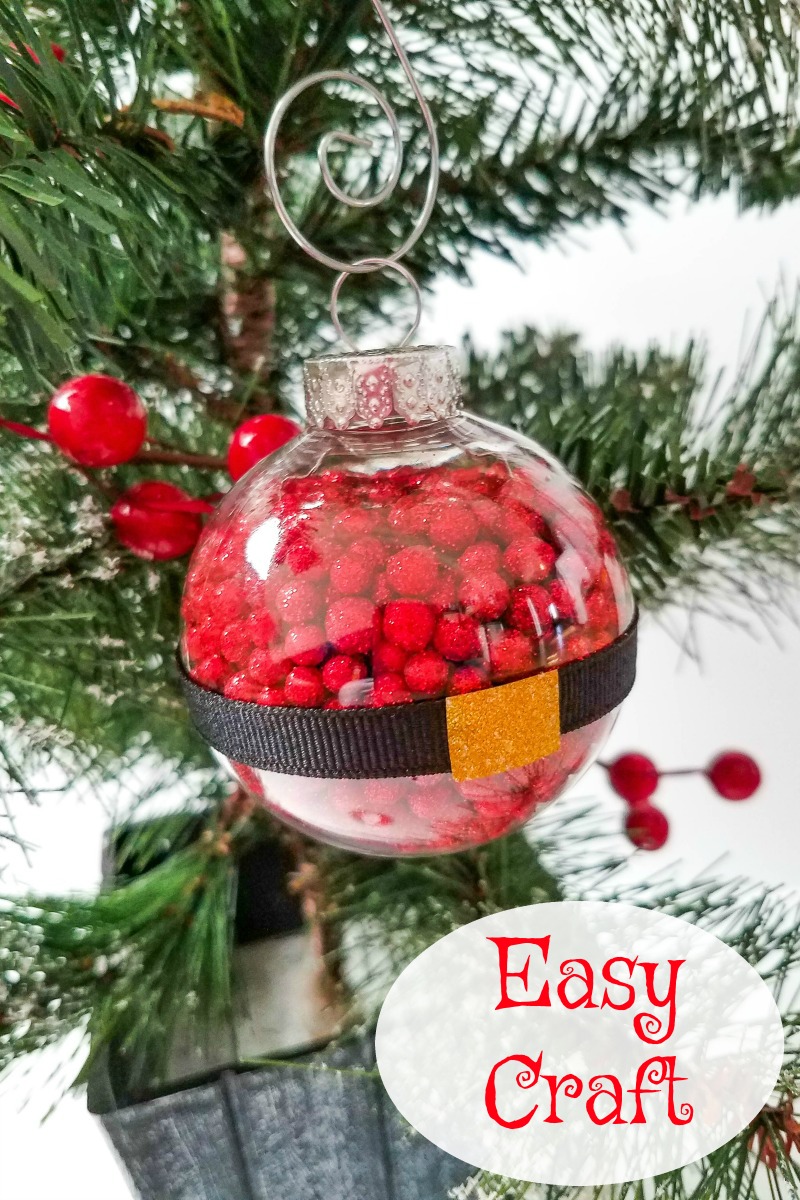 Check out my other crafts and free printables, so you and your family can have lots of fun.
Following are some of my other ball ornament crafts:
Happy crafting!