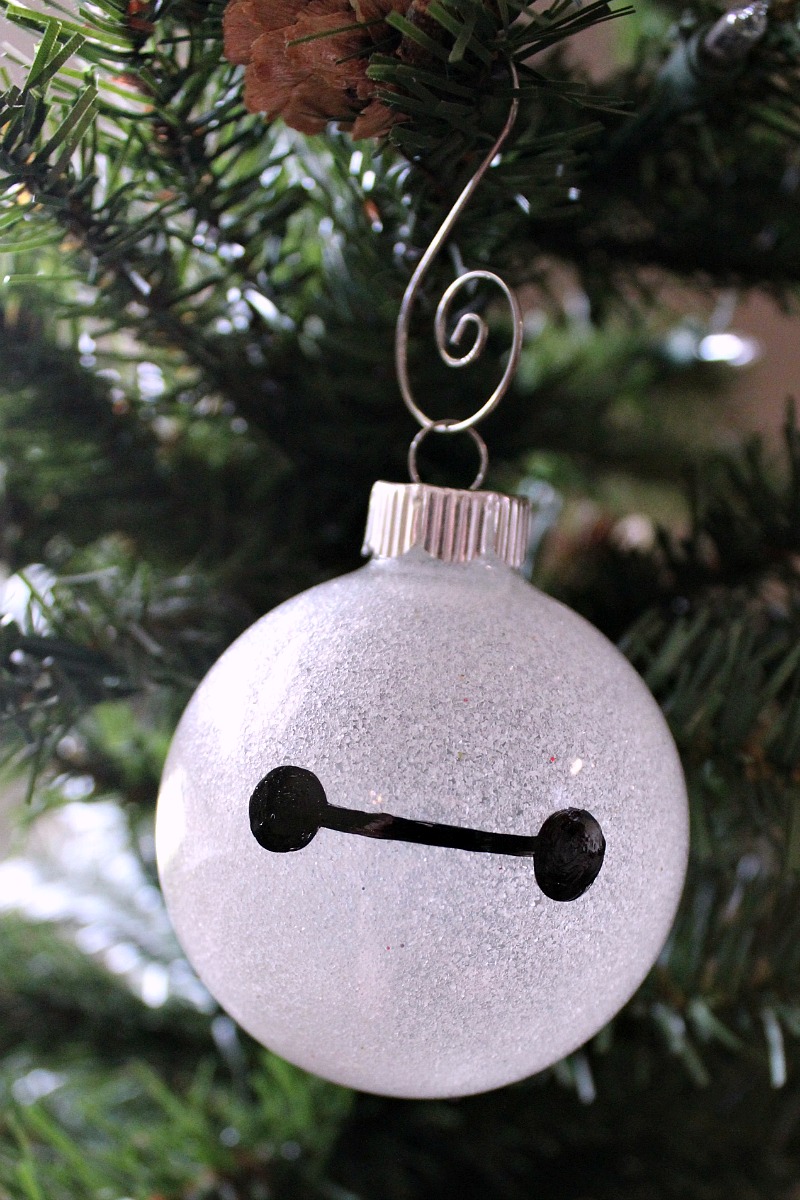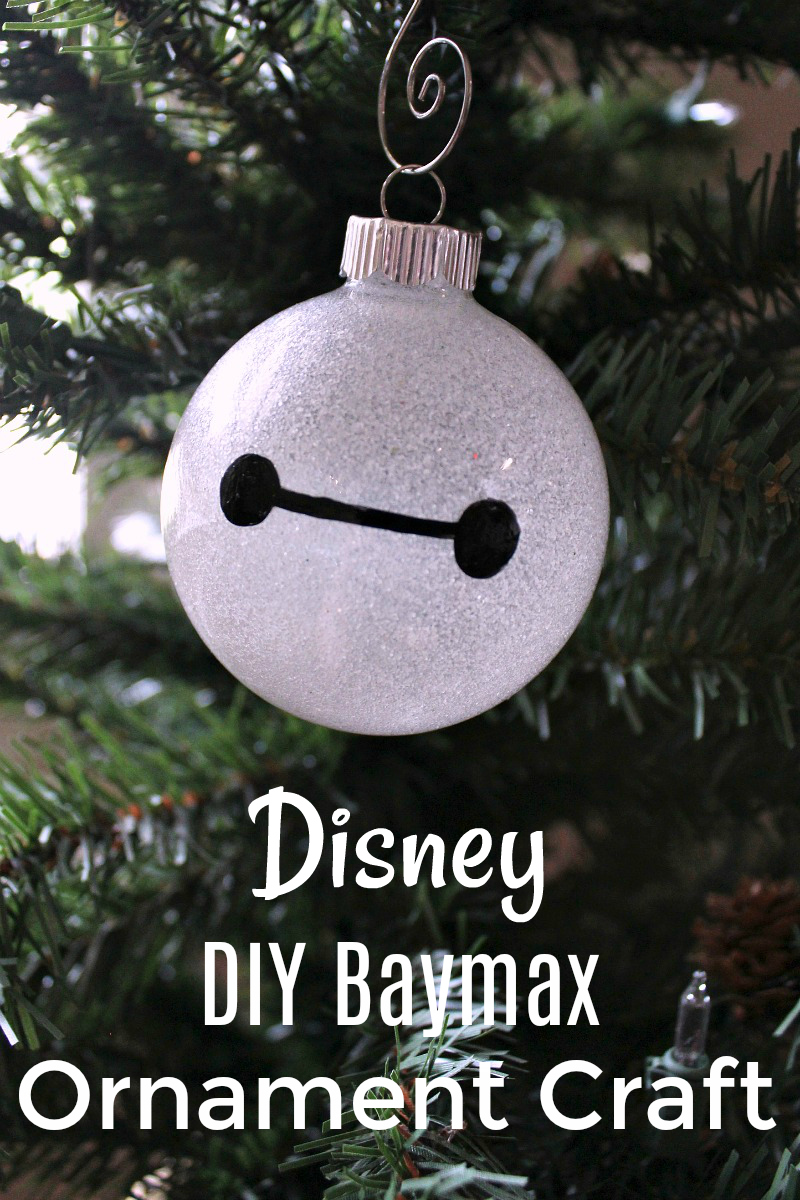 \

Disney Christmas Ornament Craft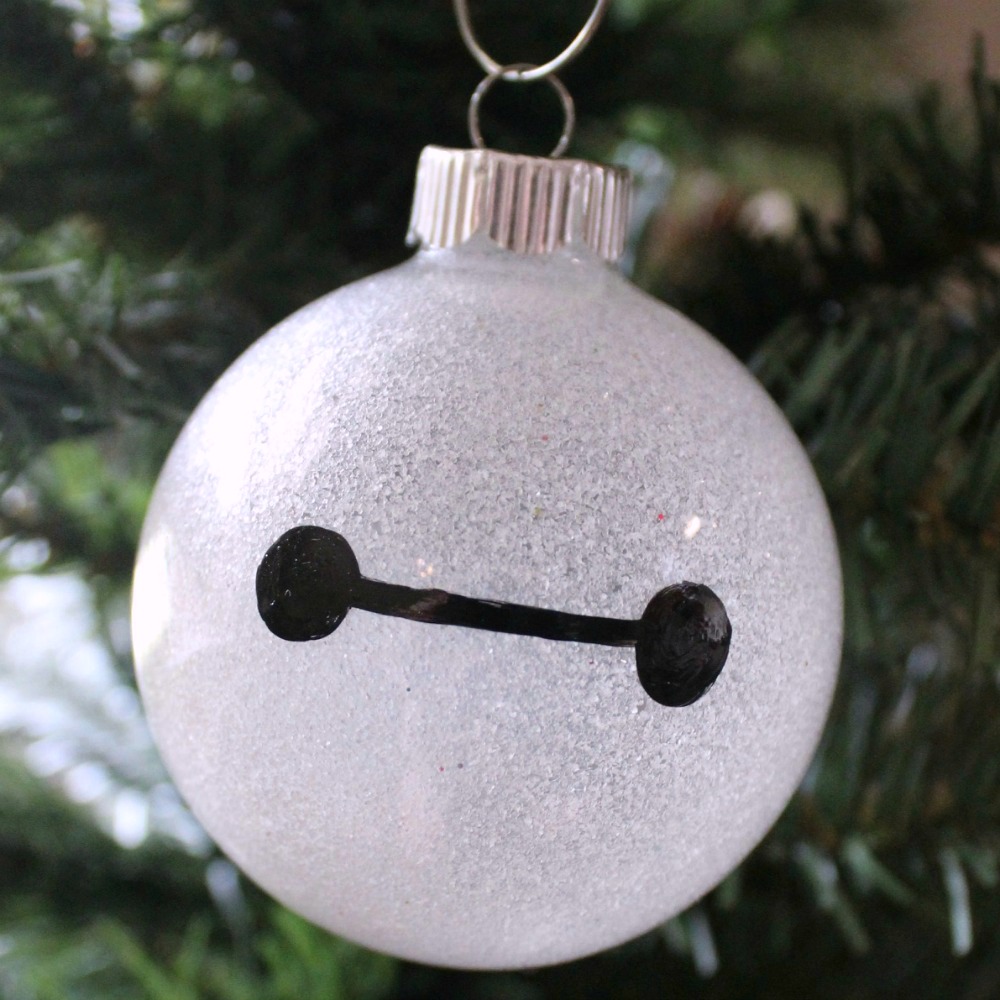 This DIY Baymax ornament craft looks fantastic on the tree, but it's also fun to make.
Fans first fell in love with this character in Big Hero 6, but now Big Hero 7 is in the works.
The upcoming Big Hero 7 movie is scheduled for release in November 2020, so we can get ready with this fun craft project.
This sparkling ornament has a simple design, but is instantly recognized as Baymax.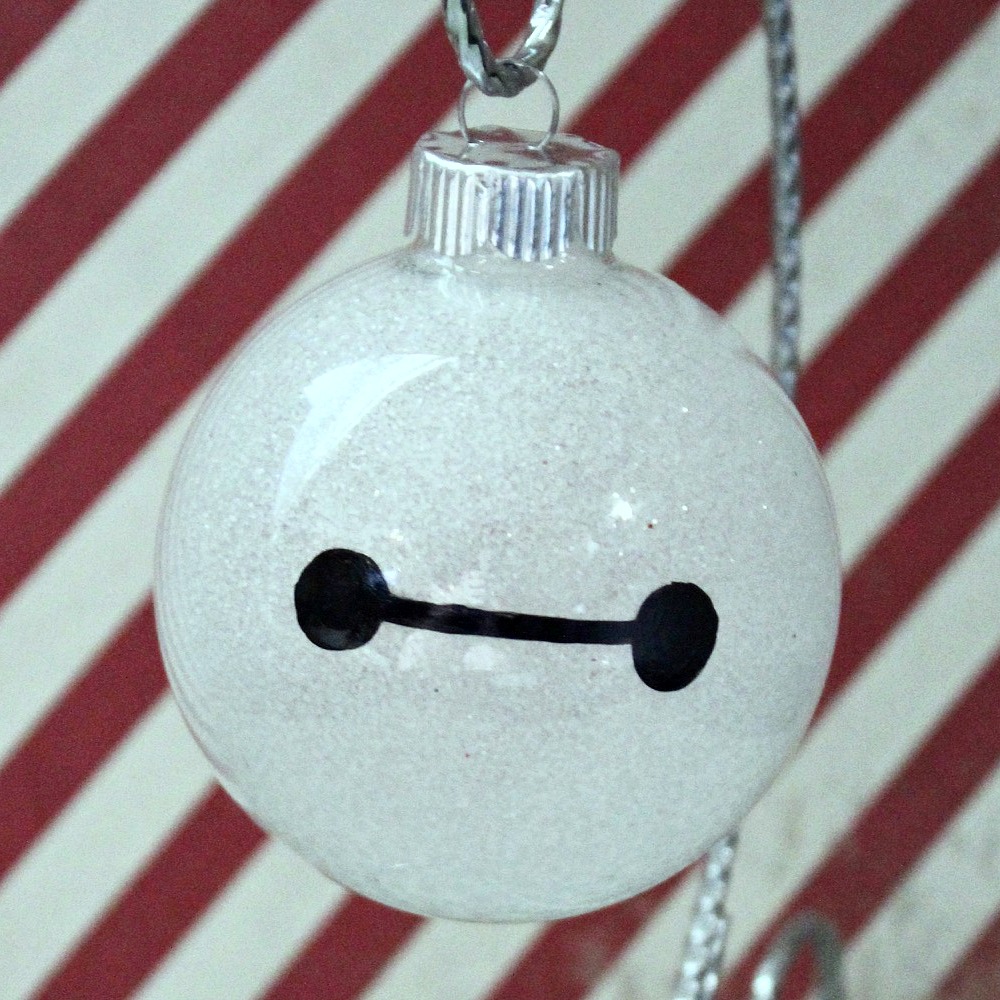 It will be the perfect addition to the other Disney themed ornaments on your tree.
Or you can display it on an ornament stand as a special display.
I like the way the white sparkles really stand out, when it is hanging on a dark green Christmas tree.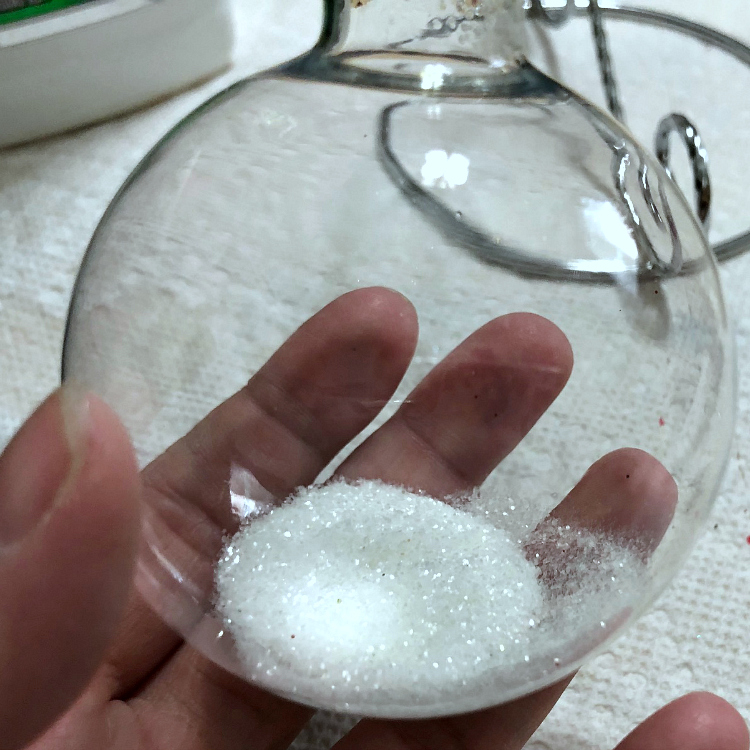 The craft uses a simple clear glass ornament that you can purchase individually or in bulk.
And the secret to getting the glitter to stick to the inside of the ornament is ordinary floor polish.
This one was made with a multi-surface all-purpose floor shine, but you can easily substitute one that is specifically made for hardwood or laminate.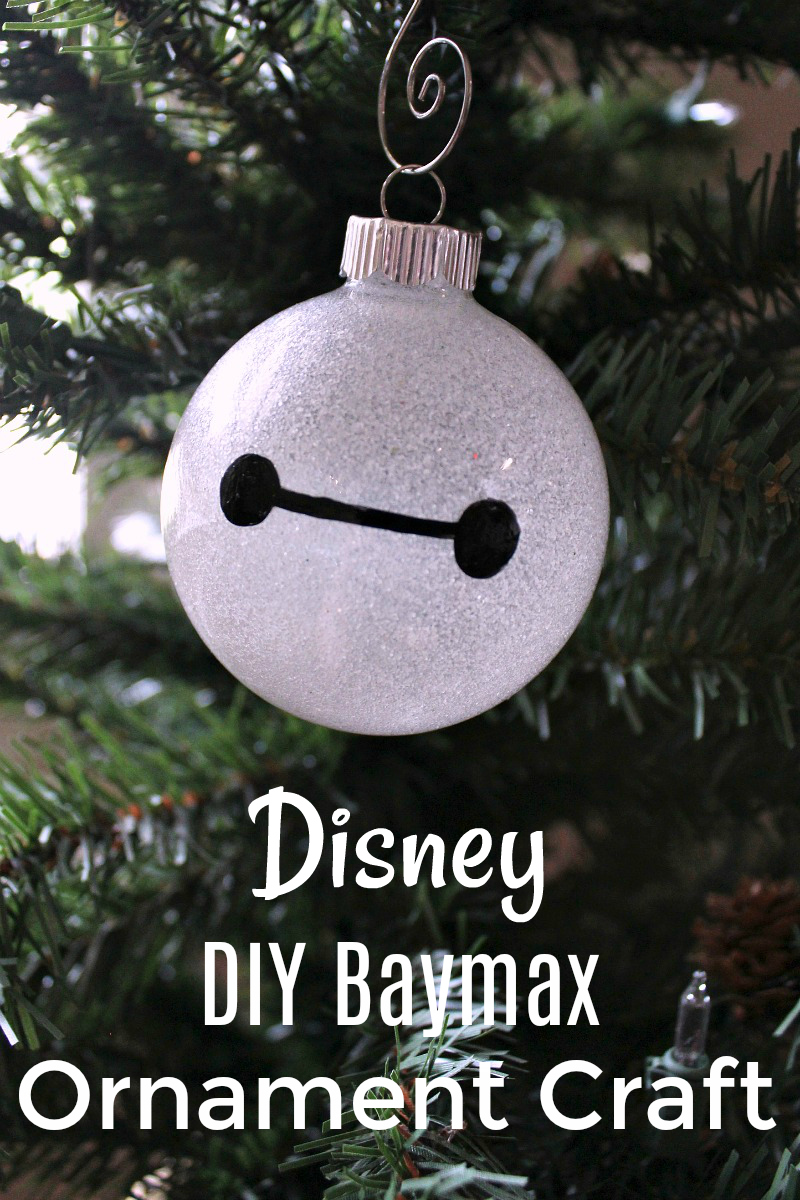 Make one or make a whole bunch of them to give as gifts.
If you have bigger kids, this could be a fun party activity to set up at a craft table.
Enjoy the season and have fun with Baymax!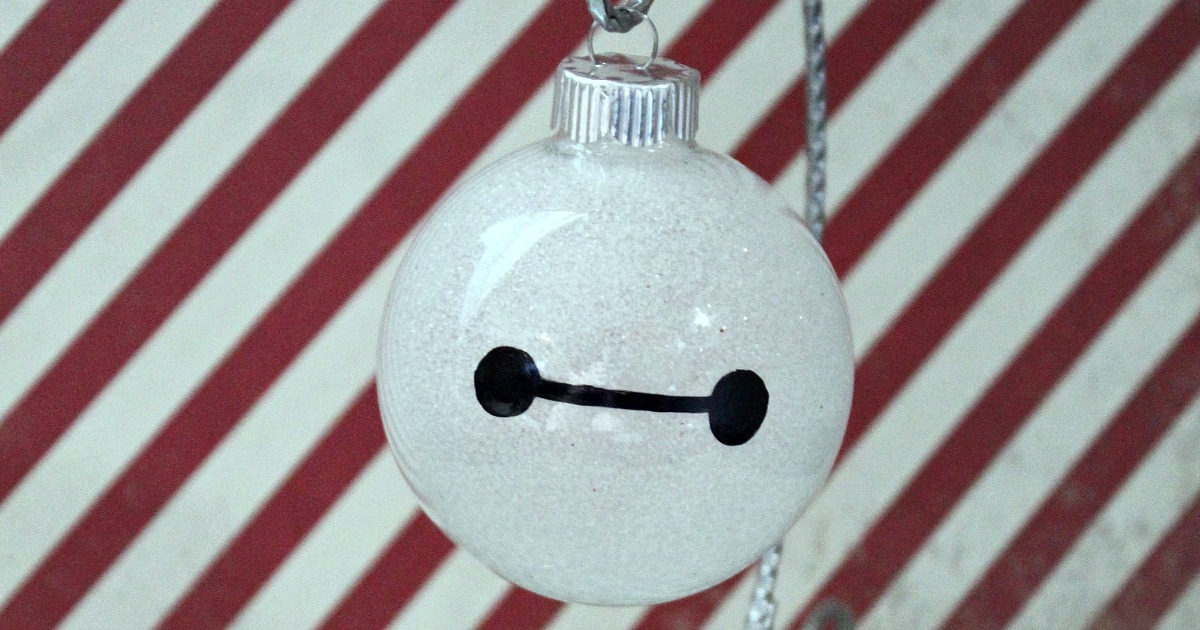 DIY Baymax Ornament Craft
Supplies
Floor Polish (all-purpose, hard-wood or laminate – any brand will do)
Clear Glass Ornament
Black Paint Pen
White Glitter
Small Funnel
Instructions
1). Remove the lid from your ornament and pour some of your floor polish inside with a small funnel.
2) Swirl the liquid around the inside of the ornament, so that it is completely covered. Drain any excess liquid and dispose of it.
3) Using a clean, dry funnel, pour glitter into the ornament. Swirl it around, so that the entire ornament has an even coat of glitter. Pour out any excess glitter.
4) Put the lid back on the ornament
5) To make the ornament look like Baymax, draw two small circles with the paint pen. Then fill in the circles and draw a line to connect them.
6) Add a hook and then hang on your tree.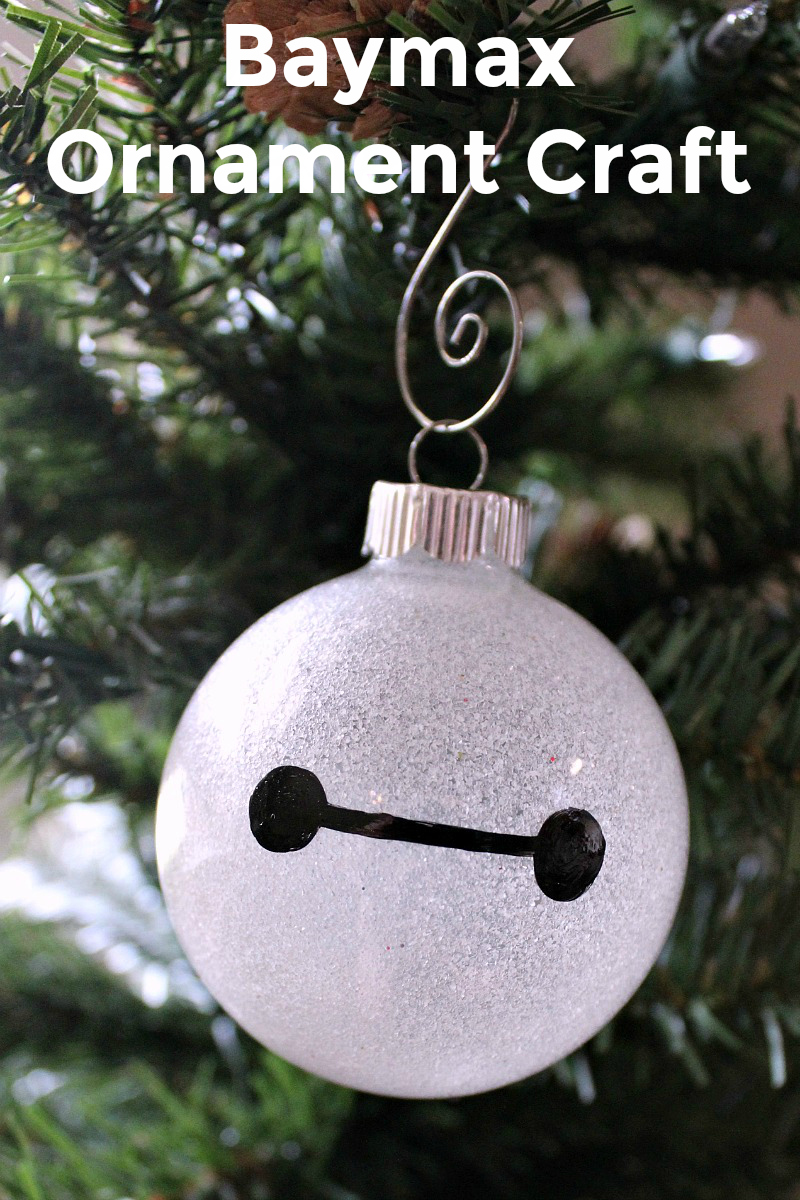 More from Mama Likes This
Take a look at my other entertainment articles, so you can keep up with the latest TV, movie and book news.
Baymax Ornament Crafts and Recipe
Big Hero Six Ornaments (Free Downloads)
Big Hero Six Activity Pages (Free to Download)
Free Printable Activity Pages
Check out my free printables, when you are looking for fun activities to do at home.
Many are from Disney, Netflix and Shout Factory, so they feature movies, TV series and characters that your kids already know and love.
Some are educational, but others are just plain fun.
There are coloring pages, crafts, word puzzles, mazes, memory games and many other family friendly activities.