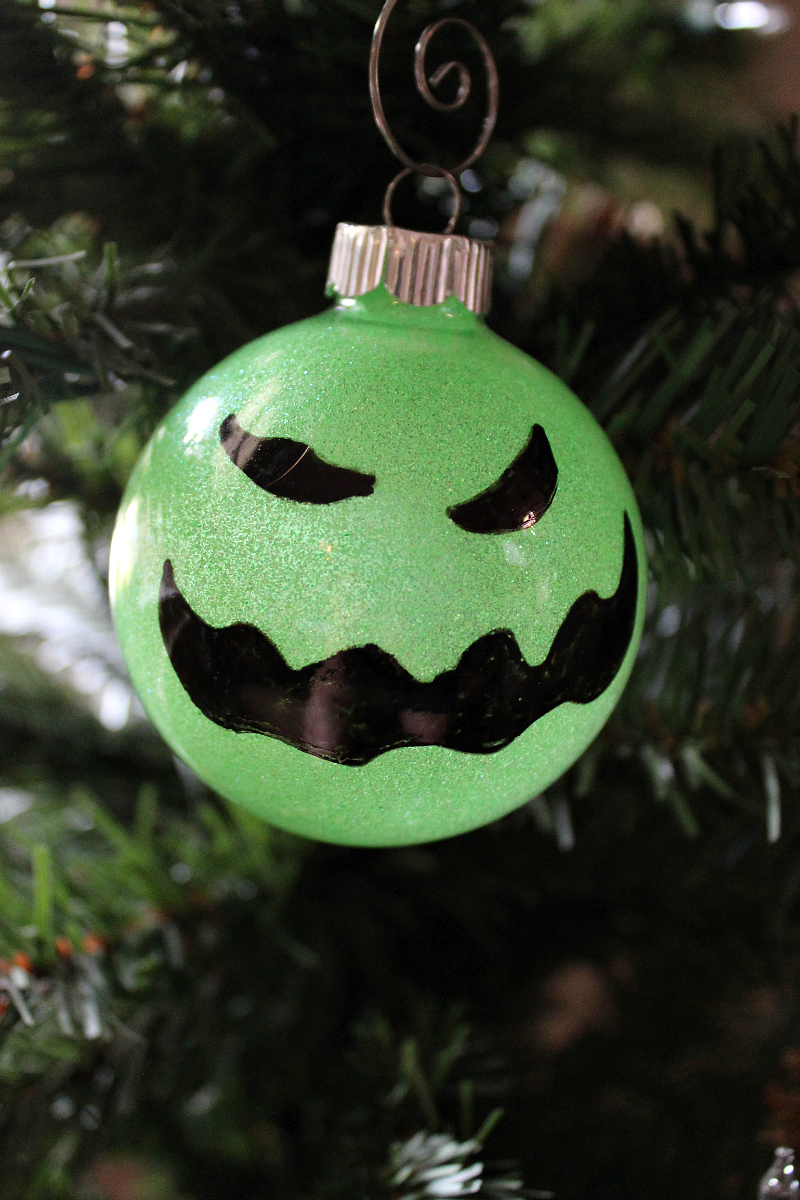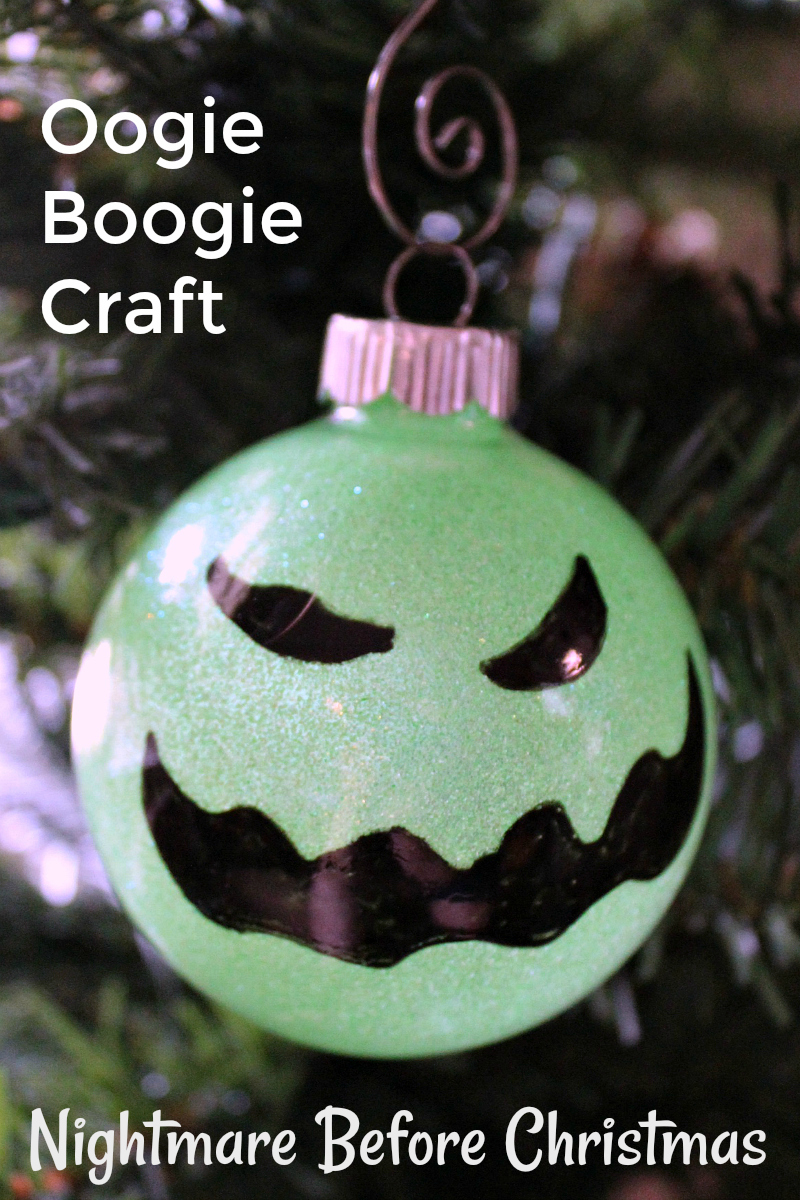 Nightmare Before Christmas Craft
Oogie Boogie Ornament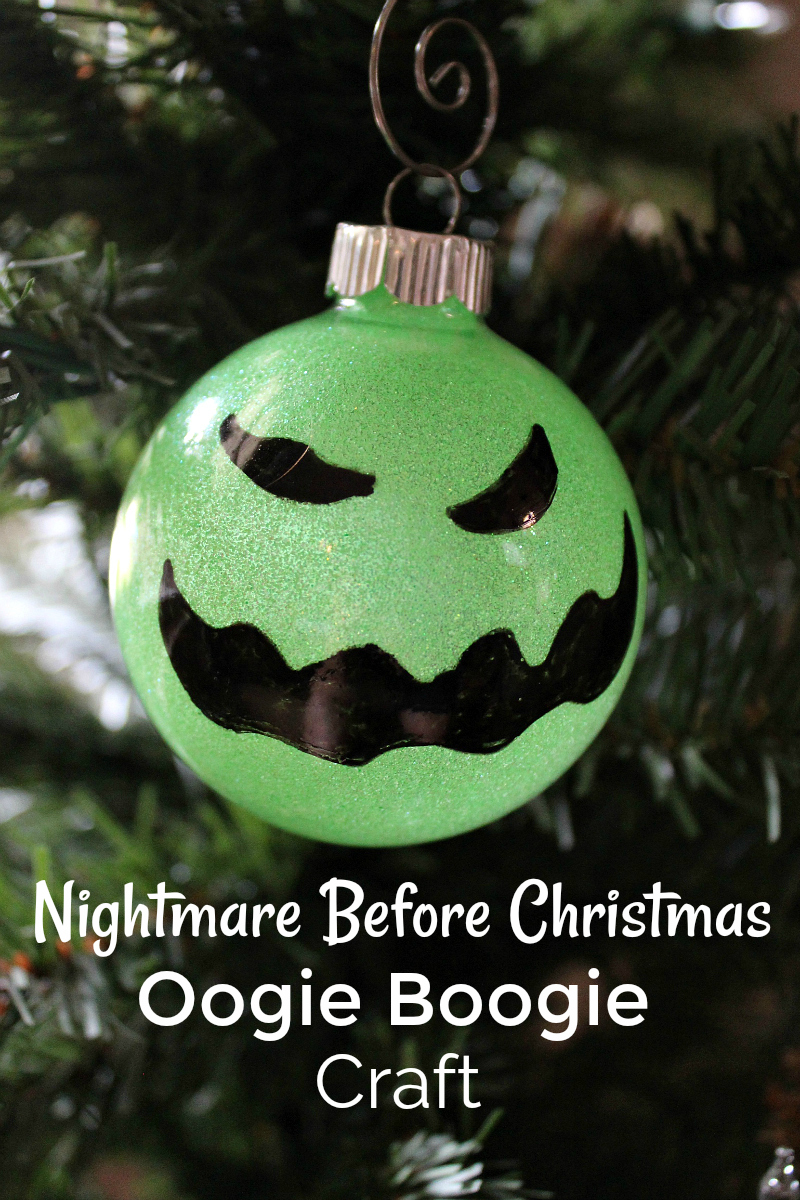 Well, well, well. What have we here? A DIY Oogie Boogie ornament craft to hang on your (Nightmare Before) Christmas Tree? Yes!
I loved every minute of The Nightmare Before Christmas the first time I saw it, and have watched it every year since then.
It was an instant favorite for my family, so the movie and music have become part of our family holiday traditions.
When I see Oogie Boogie's face, I immediate hear his booming voice in my mind.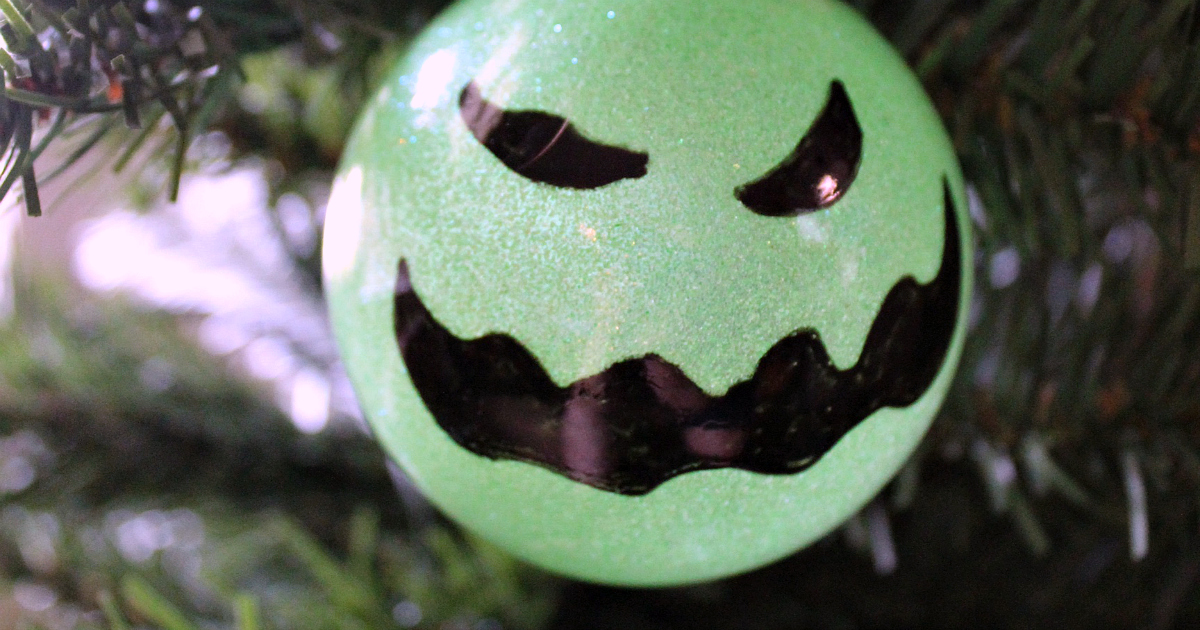 The ornament is easy to make, so kids and adults can have fun with this craft.
Make one or make a bunch of them to give as gifts.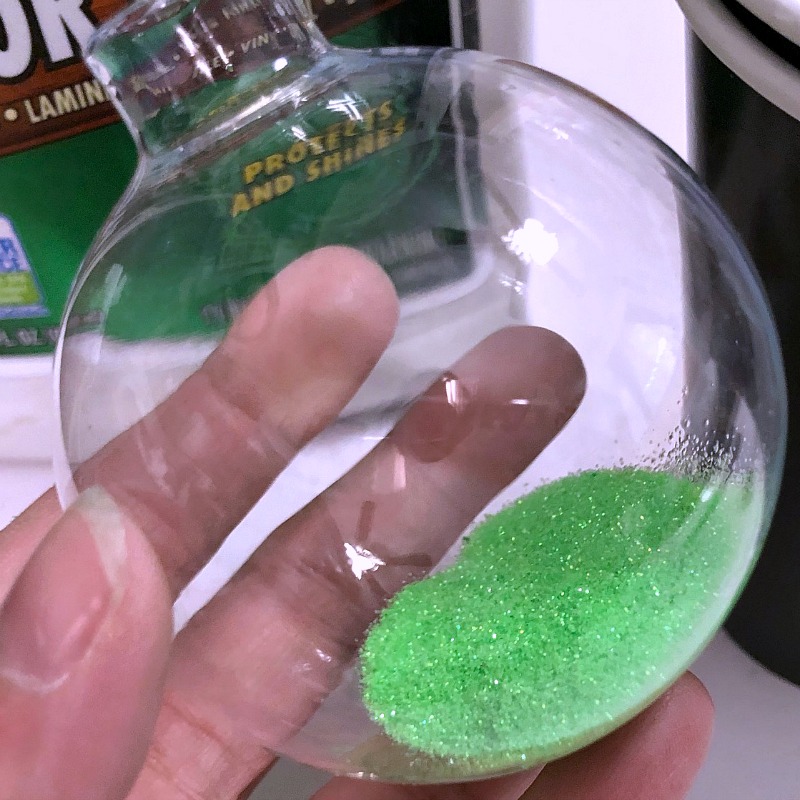 You can use it as a Halloween decoration first and then move it to your Christmas tree.
"You're jokin', you're jokin'
I can't believe my eyes
You're jokin' me, you gotta be
This can't be the right guy
He's ancient, he's ugly
I don't know which is worse
I might just split a seam now
If I don't die laughing first"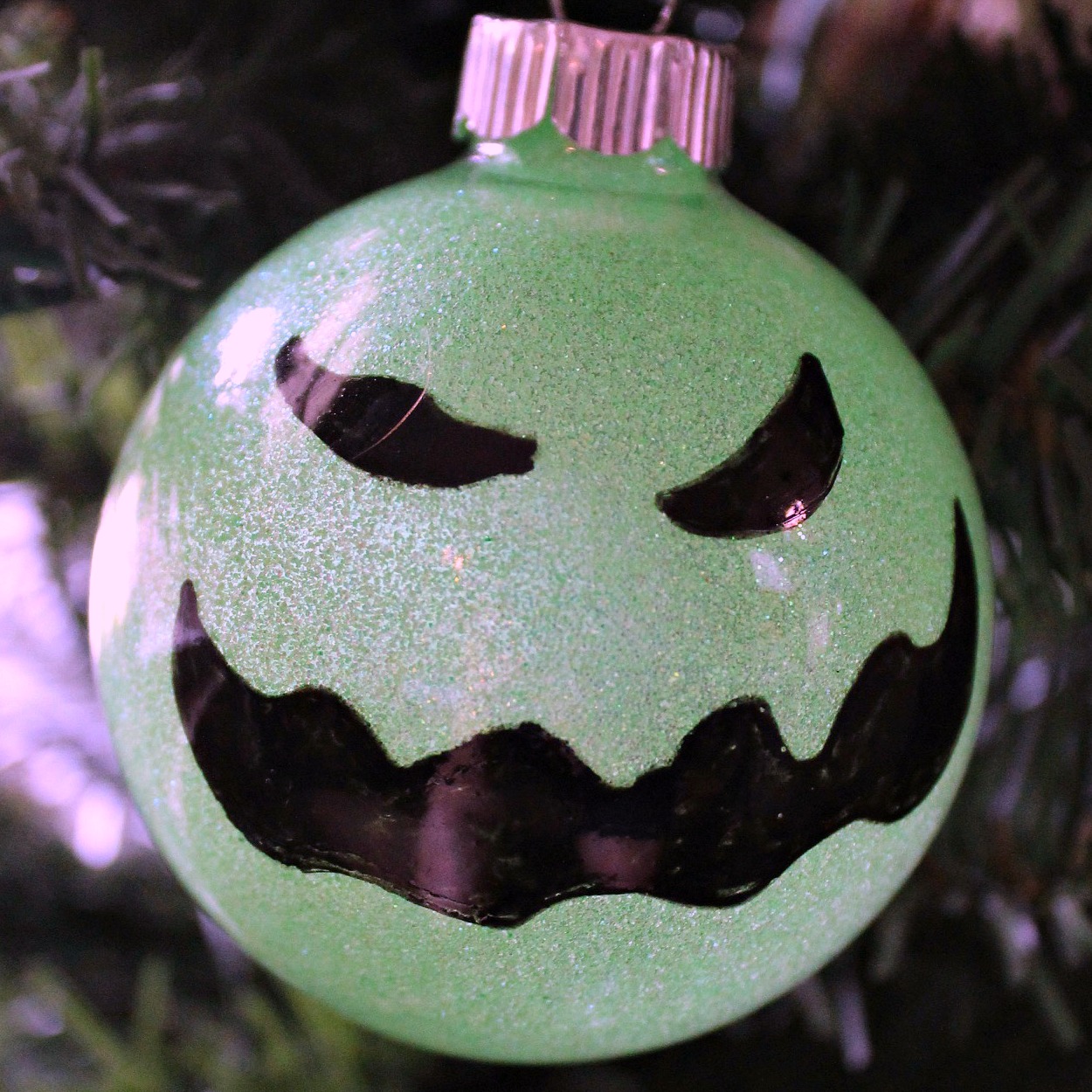 DIY Oogie Boogie Ornament
Supplies
Floor Polish (all-purpose, hard-wood or laminate – any brand will do)
Clear Glass Ornament
Black Paint Pen
Neon Green Glitter
Small Funnel
Instructions
1). Remove the lid from your ornament and pour some of your floor polish inside with a small funnel.
2) Swirl the floor polish around the inside of the ornament, so that it is completely covered. Drain any excess liquid and dispose of it.
3) Using a clean, dry funnel, pour the neon green glitter into the ornament. Swirl it around, so that the entire ornament has an even coat of glitter. Pour out any excess.
4) Put the lid back on the ornament
5) Draw Oogie Boogie's face on the ornament with the black paint pen. There is room for creativity, since he has such wild facial expressions.
6) Add a hook and then hang on your tree.
Check out my other Disney Nightmare Before Christmas crafts, too.
Eureka! This year Christmas will be ours!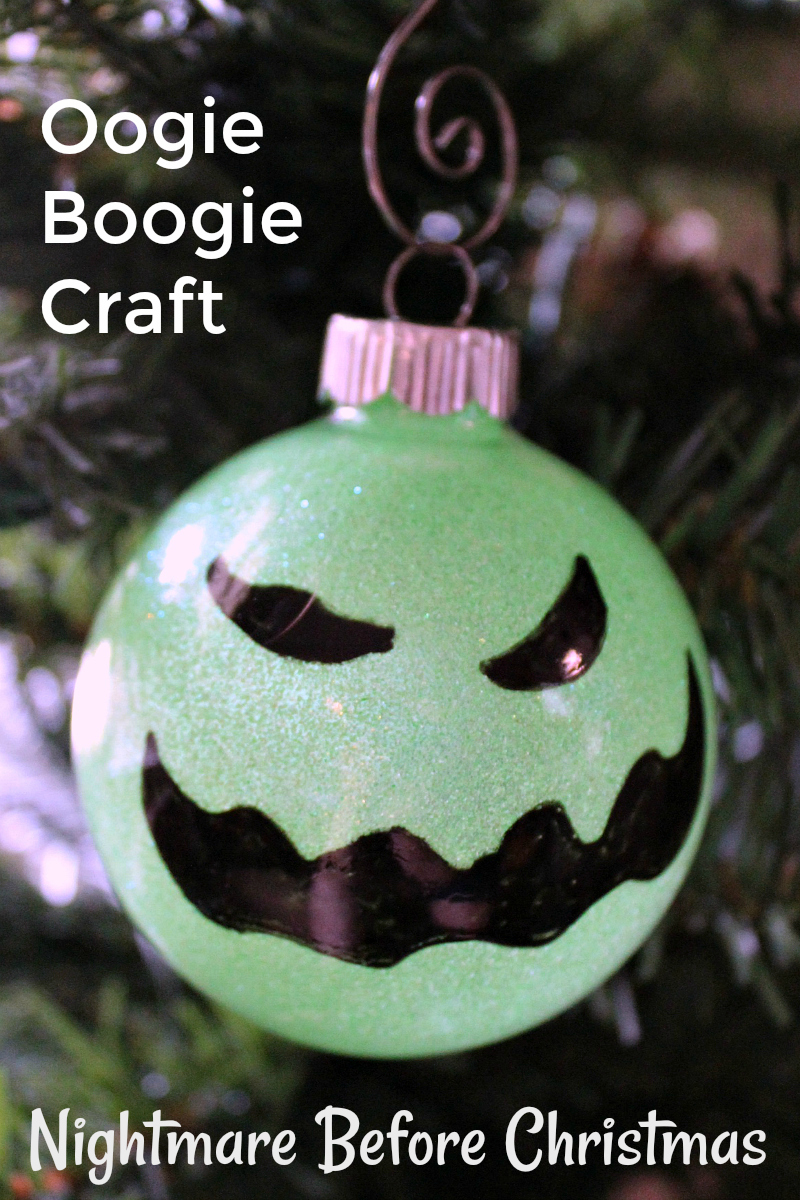 More from Mama Likes This
Take a look at my other shopping articles and entertainment reviews, so you can get some great tips for products your family wants and needs.
Halloween Deals
Halloween Crafts
Free Halloween Activity Pages
Happy Halloween!