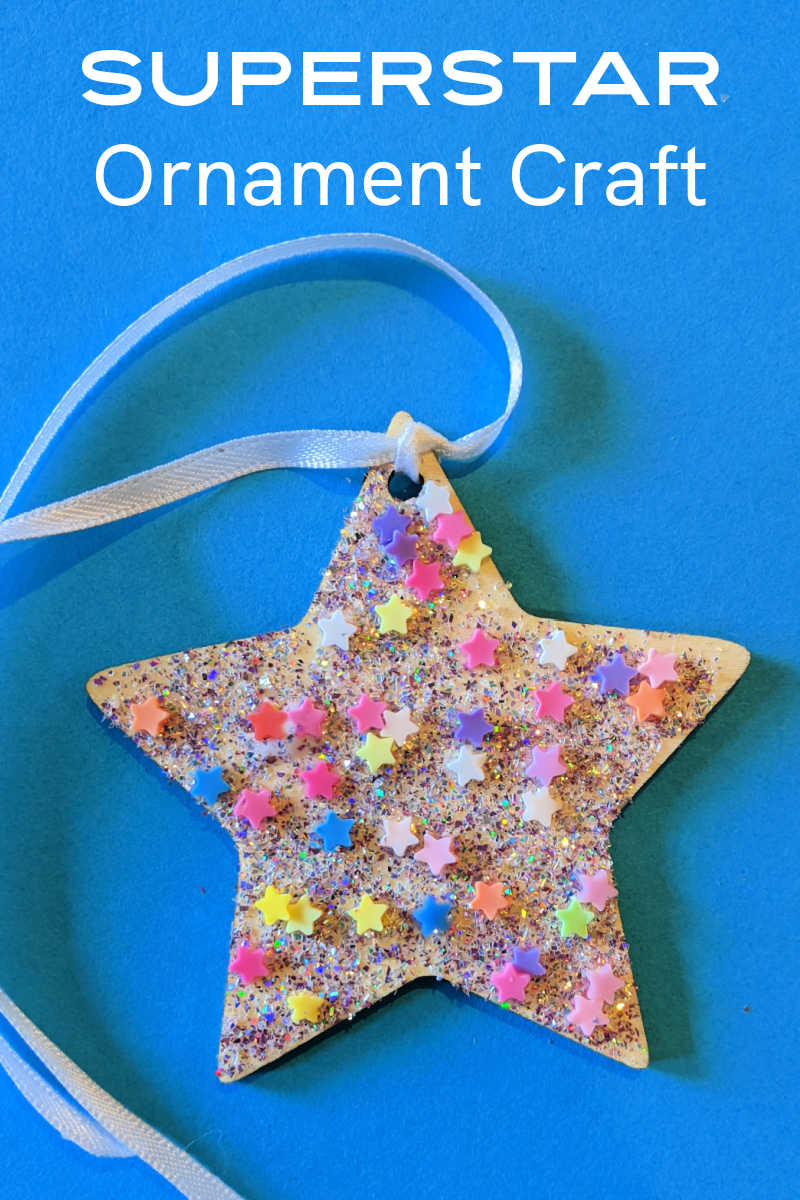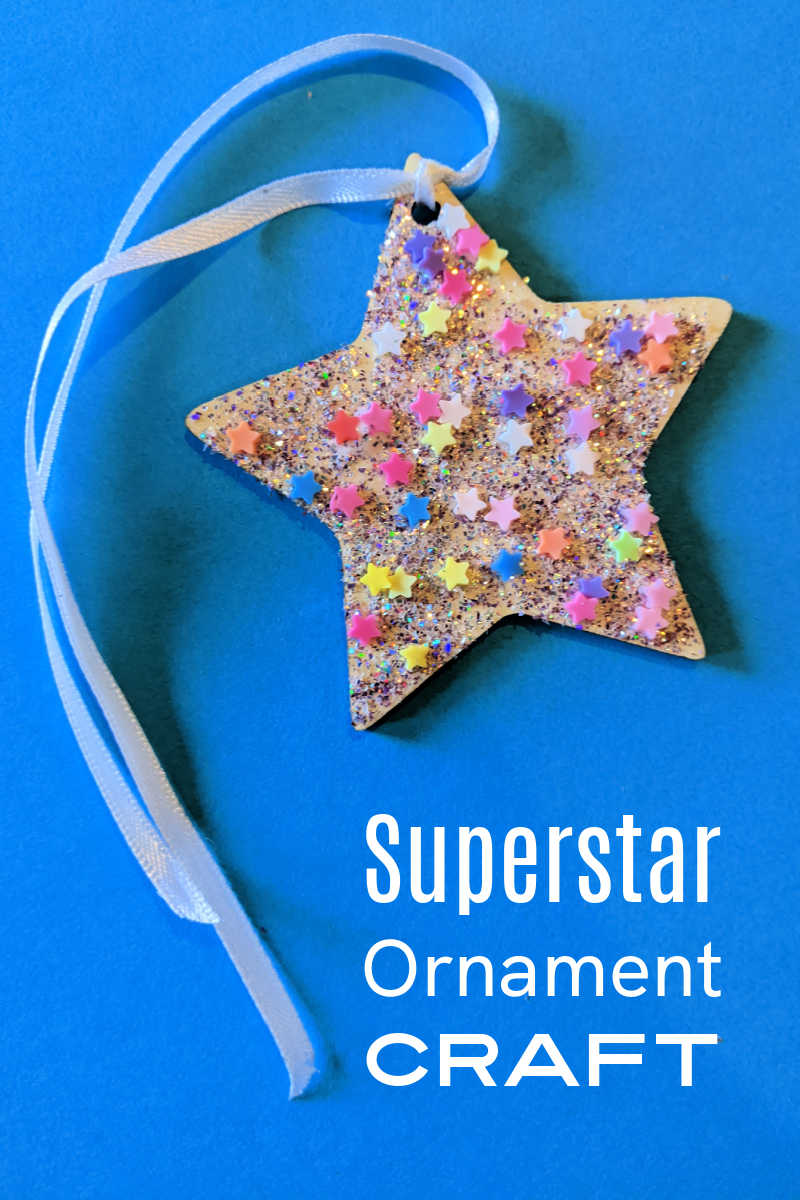 Make Your Own Superstar Ornaments with This Easy Glitter Craft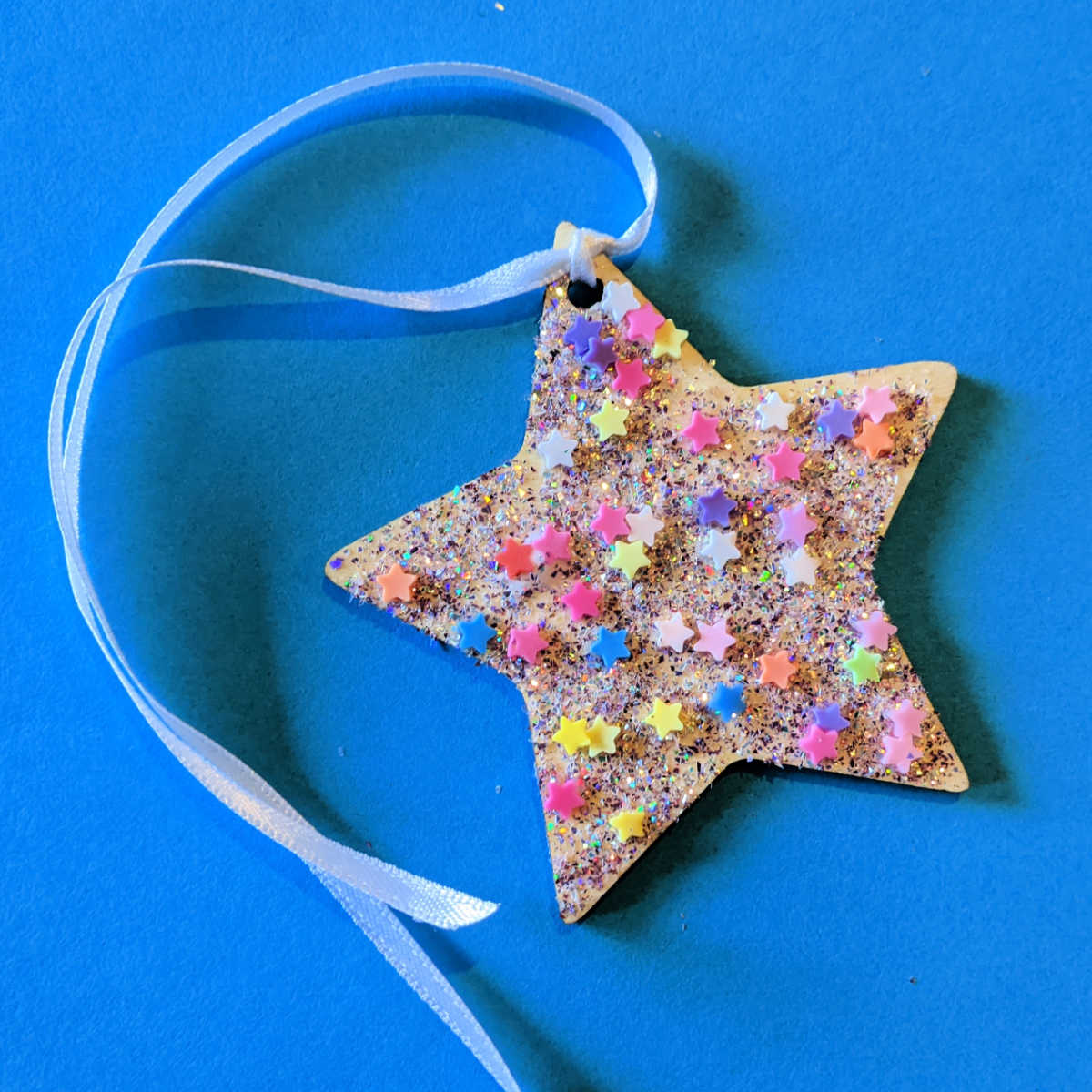 This glittery superstar ornament craft is a fun and easy way to add some sparkle, glitter and stars to your holiday decor.
The craft is perfect for kids, but is also great for adults and the whole family.
If your children are small and need help, they can still be proud of the ornament that they create.
In this blog post, I'll show you how to make your own superstar ornaments using unfinished wood stars, glitter, and colorful polymer stars.
Making a glittery superstar ornament is a whole lot of fun as a holiday activity leading up to Christmas.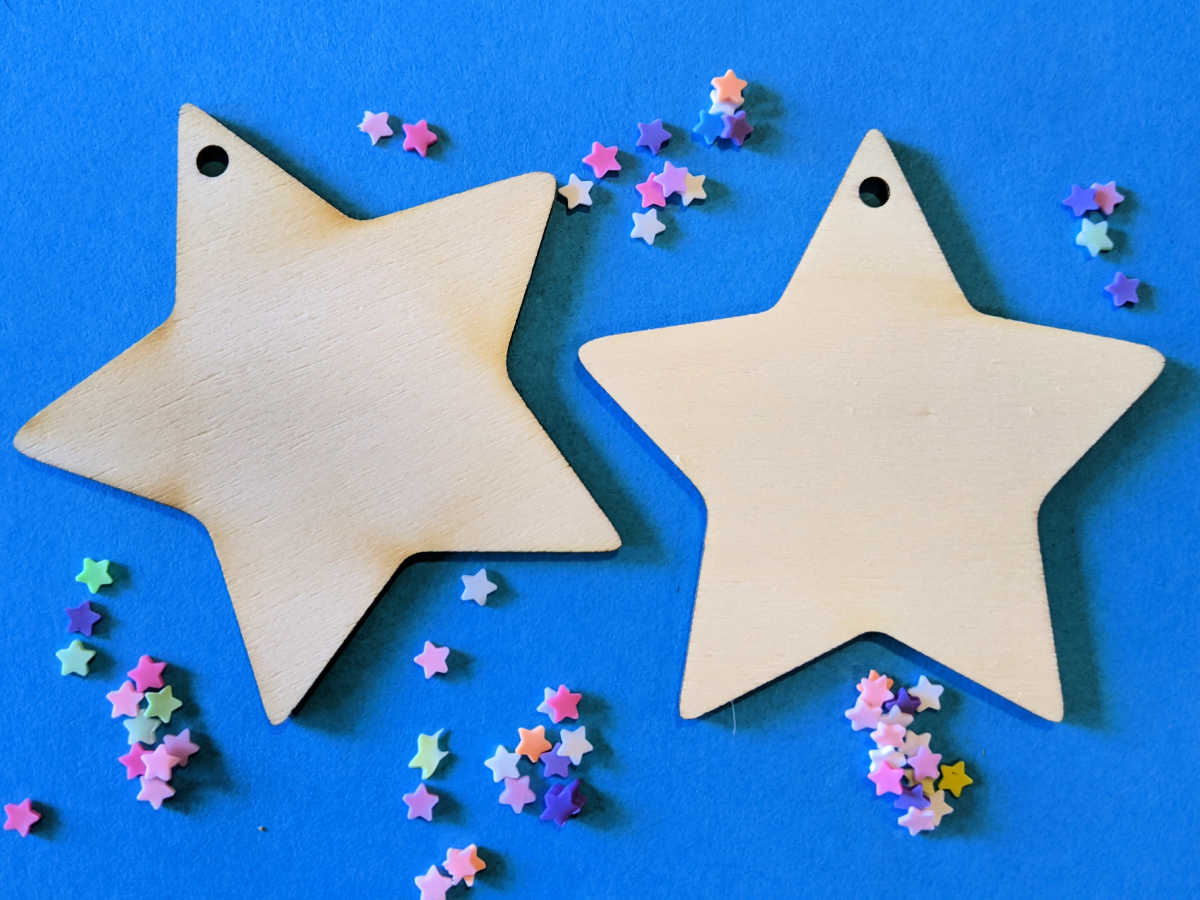 Wood Stars
Unfinished wood stars are a versatile and affordable crafting base that looks great whether you are a small child with emerging skills or an artist with serious talent.
With their natural wood finish, they are perfect for adding a touch of rustic charm to your home décor.
Make sure you choose stars that already have holes pre-drilled, so they are ready to use without drilling, sanding or other prep.
No matter what your skill level or budget, unfinished wood stars are a great way to add homemade charm and beauty to your home for the holidays.
Glitter
Any basic craft glitter can be used for this ornament craft, but there is plenty of room to get creative.
I often prefer to use nail art glitter, as there is generally a better assortment of colors and types of glitter.
Nail art glitter is typically a bit finer than regular craft glitter, which gives the ornaments a more polished look.
When choosing glitter, you'll want to consider the following factors: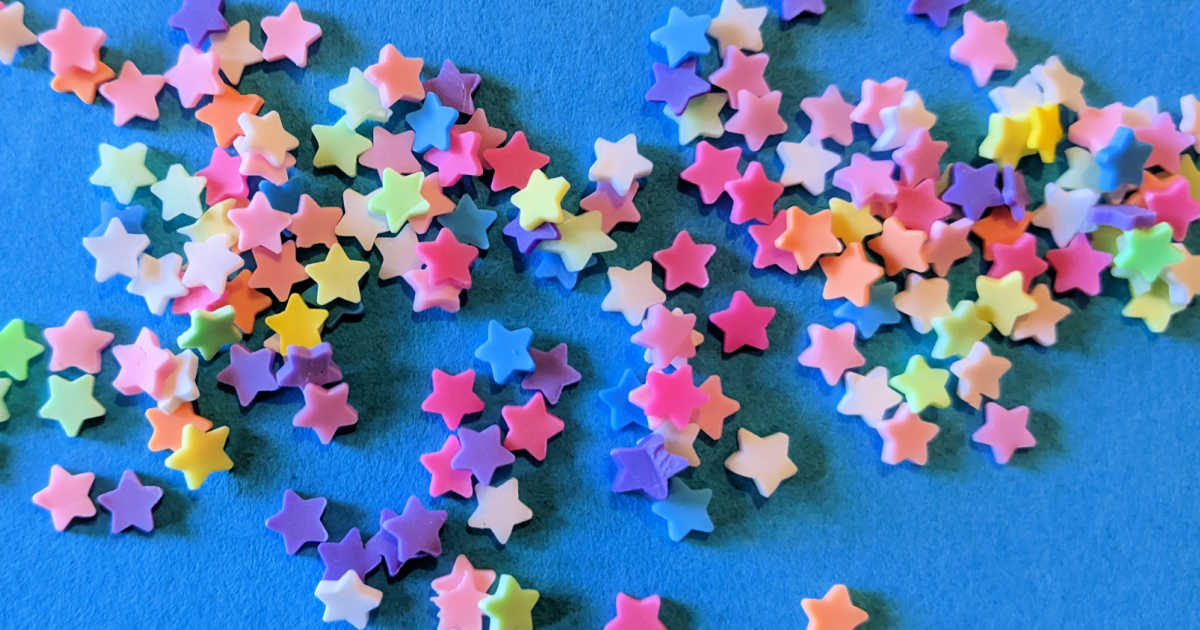 Polymer Stars
Ready-to-use polymer stars are a fun, colorful, and budget-friendly crafting material.
Made from polymer clay, these little stars come packaged and ready to be used in a variety of ways.
When I made my ornament, I used polymer stars in assorted colors and random placement.
However, you could also form an organized pattern with the stars using a single color or a couple of colors.
Either way, your superstar Christmas tree ornament will eye catching.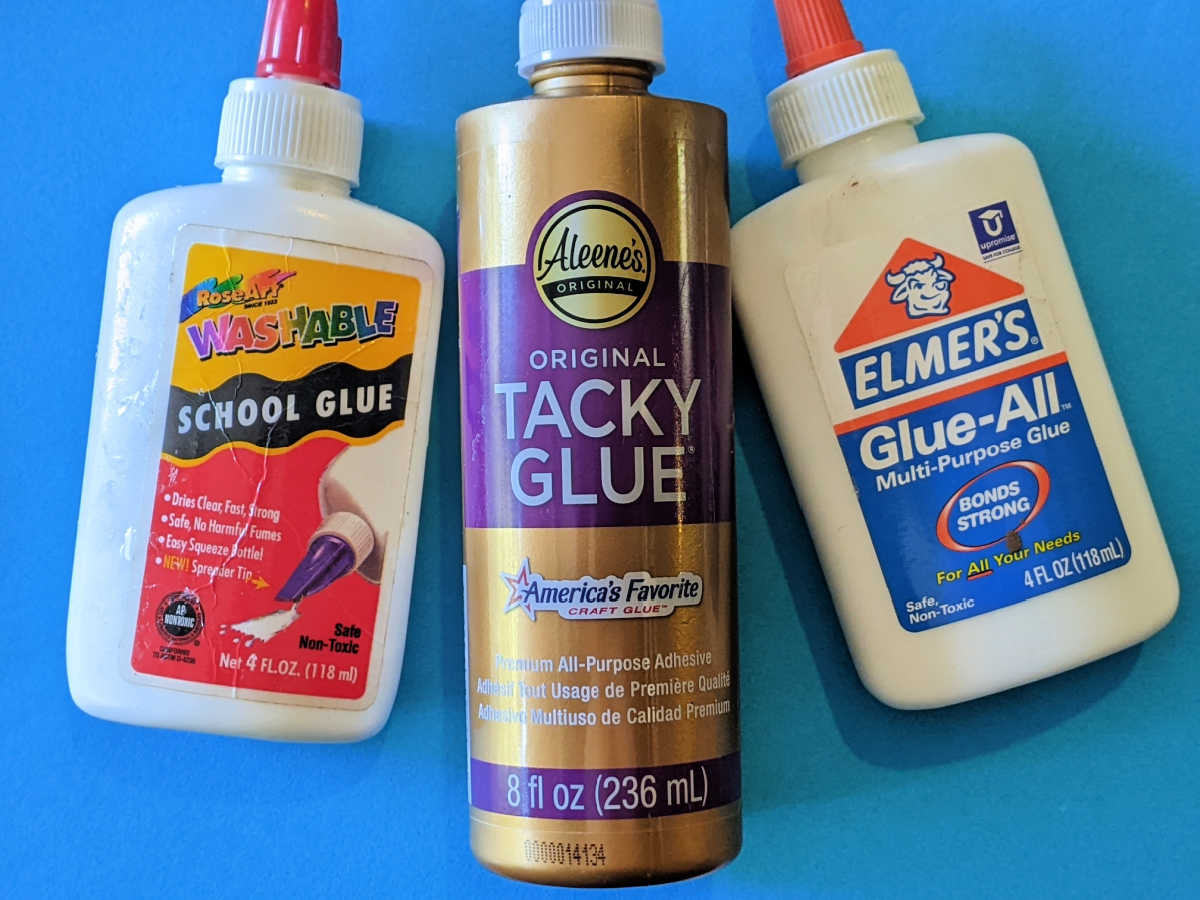 Glue
Any clear-drying glue will work for this project, but white school glue is a good option because it is inexpensive and easy to clean up.
Mod Podge is a more specialized glue that is designed for decoupage and other craft projects, but it can also be used for this project.
Tacky craft glue is another option, but is typically less budget-friendly than school glue.
Before you apply the school glue, mix it with a little bit of water in a small bowl.
This will make the glue thinner and easier to apply with a paintbrush.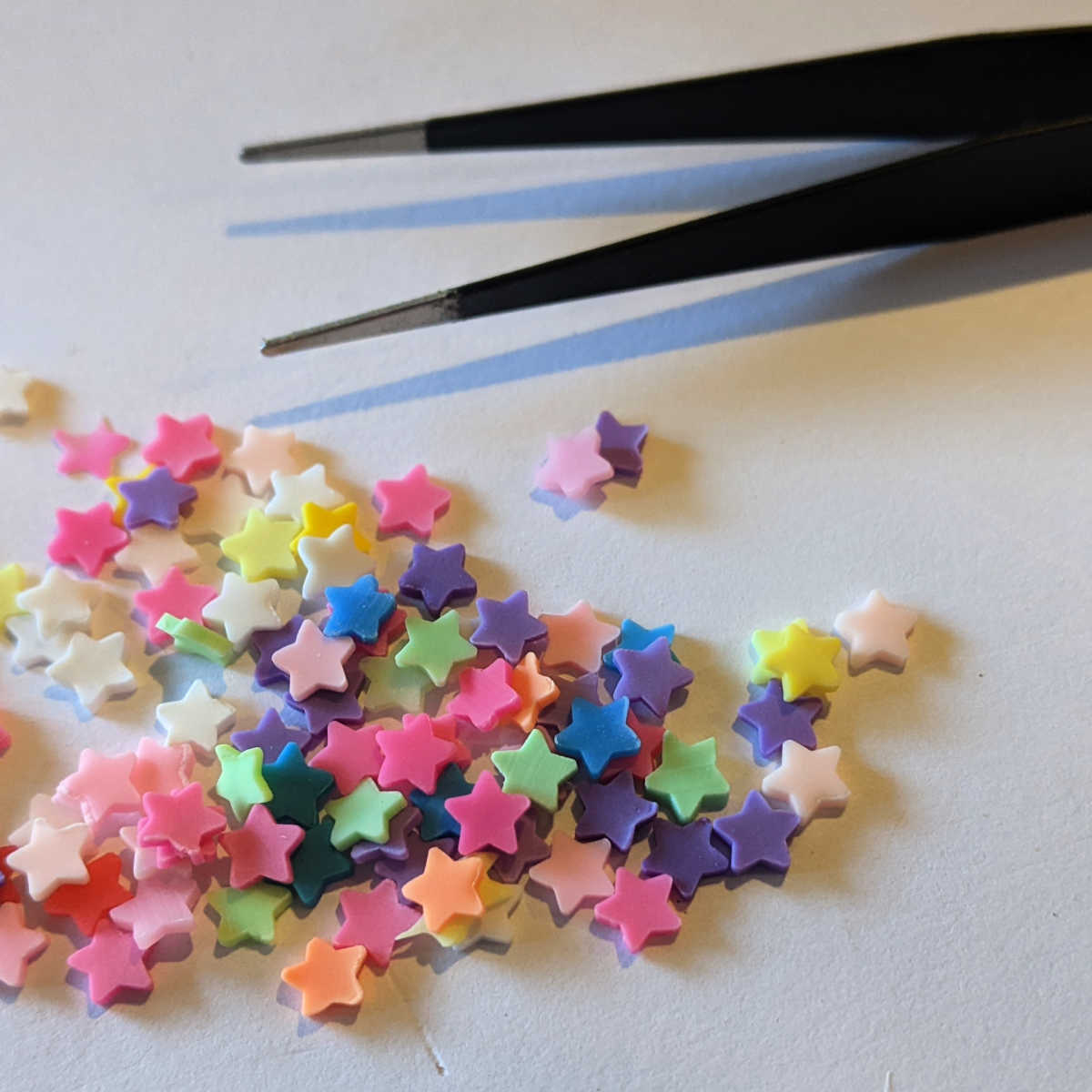 Tweezers
Tweezers are not essential for this craft, but they do make it easier to get your stars positioned exactly where you want them.
Pointed tweezers are best for picking up the tiny stars and getting them in the perfect position on the ornament.
If all you have are slanted eyebrow tweezers, they can work, too, but pointed tweezers are inexpensive and can be used for this and other DIY projects.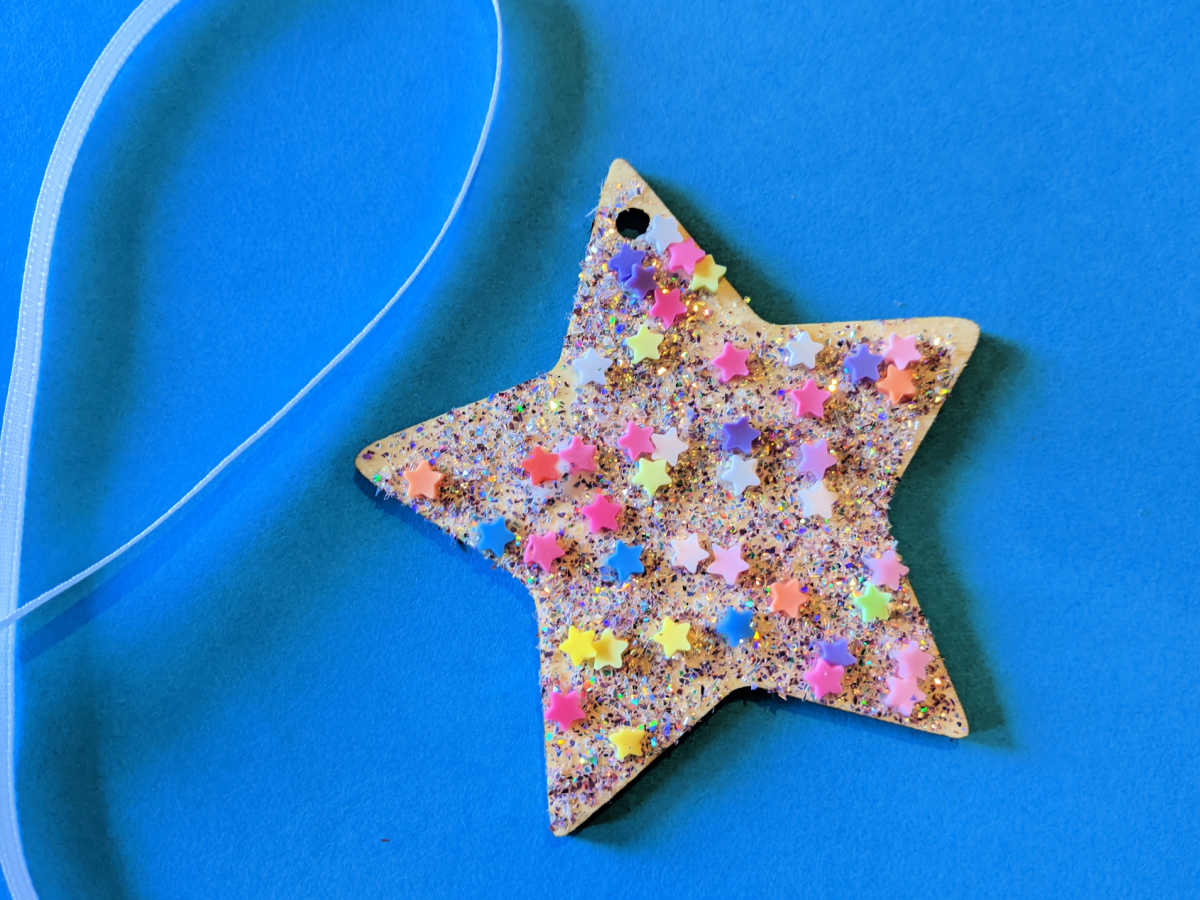 Hanging Your Ornaments
Once your ornaments are complete, you'll need to decide how to hang them. There are a few different options available, depending on your preference.
Twine: Many unfinished wood packages include twine for hanging, which is a great option. Twine is a natural and rustic material that will complement the look of your ornaments.
Ribbon: If you prefer ribbon, a narrow 1/8-inch ribbon can also be used. Ribbon comes in a variety of colors and patterns, so you can choose one that matches your décor.
No matter which option you choose, be sure to tie the hanging material securely so that your ornaments stay on the tree.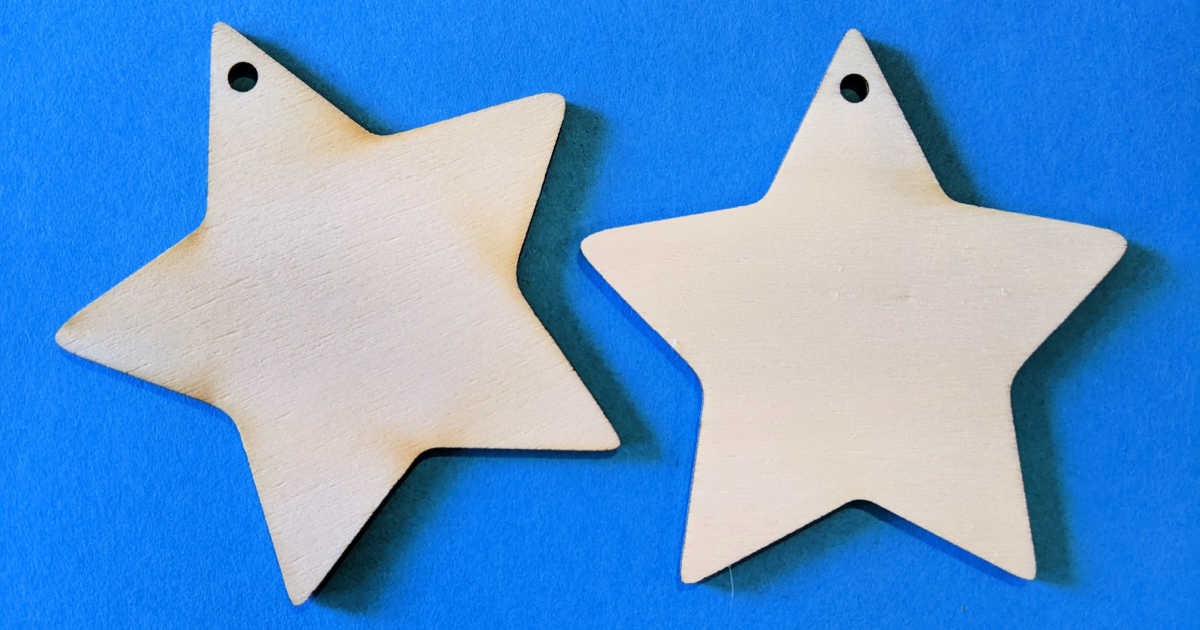 Where to Buy Craft Supplies Online
AliExpress has a huge selection of craft and art supplies at super low prices – incredibly low prices. Plan ahead when you order, since shipping can take longer than US based companies.
Amazon also has a good selection of supplies and shipping can be very fast.
You can get the supplies for this DIY star Christmas Tree ornament at either of those online stores.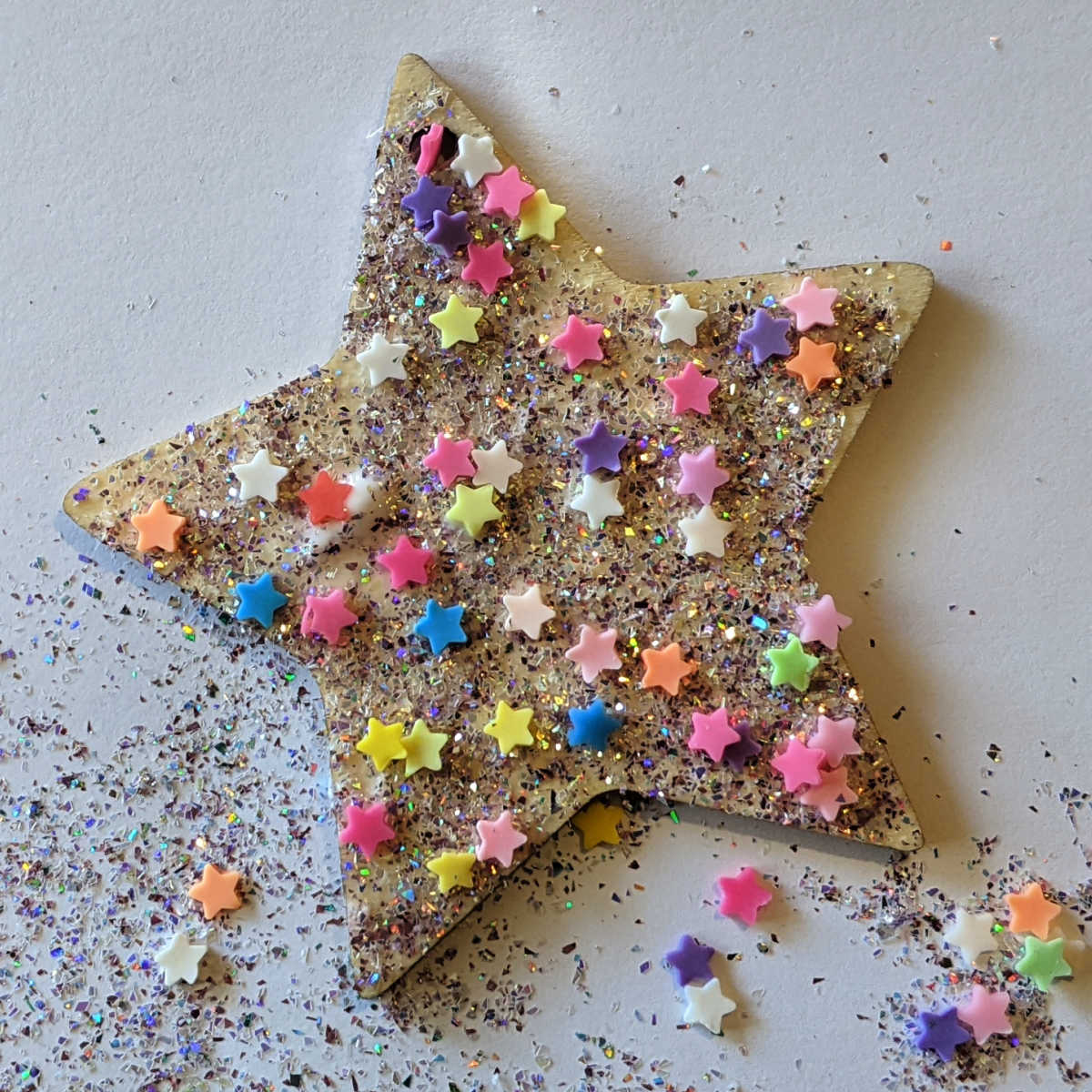 Get Crafting!
I hope you enjoy this tutorial on how to make superstar ornament crafts.
These ornaments are a fun and easy way to add some sparkle and a personal touch to your holiday décor.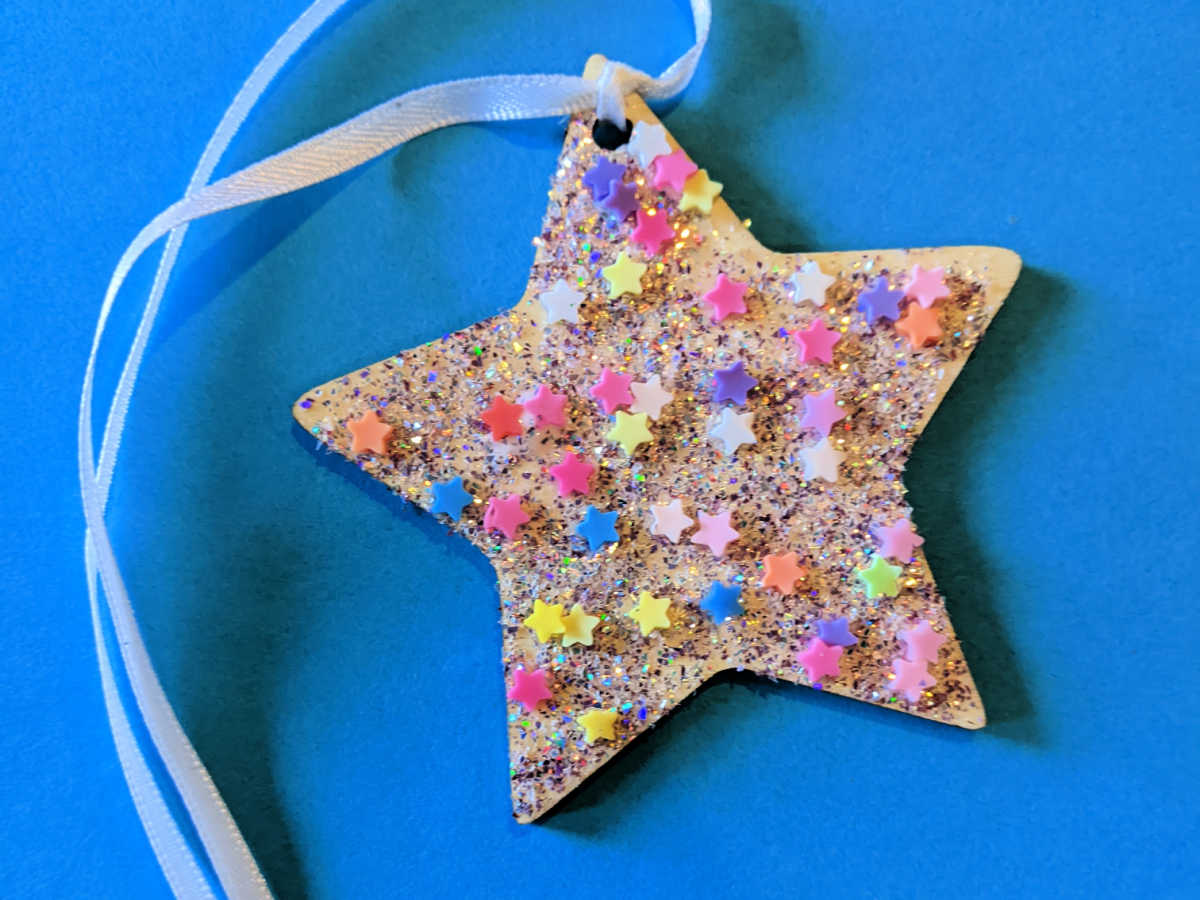 Superstar Glitter Ornament Craft
Supplies / Materials
Unfinished Wood Stars with holes
Craft Glitter or Nail Art Glitter
Polymer Star Sprinkles
White School Glue or Mod Podge
Ribbon or Twine
Tools/Equipment
Pointed Tweezers
Small Paintbrush
Small Dish
Instructions
1) Pour glue and some water into a small bowl and mix it together with the paintbrush to thin it to consistency that is easy to apply with a paint brush, but still tacky.
2) Use the paintbrush to paint the wood with the thinned glue and immediately sprinkle glitter on top of the glue. Shake off any excess glitter.
3) Dab little drops of glue on top of the glitter where you want to put the polymer stars. Then use tweezers to place stars on the glue.
4) Let the glue completely dry.
5) Hang with twine or ribbon.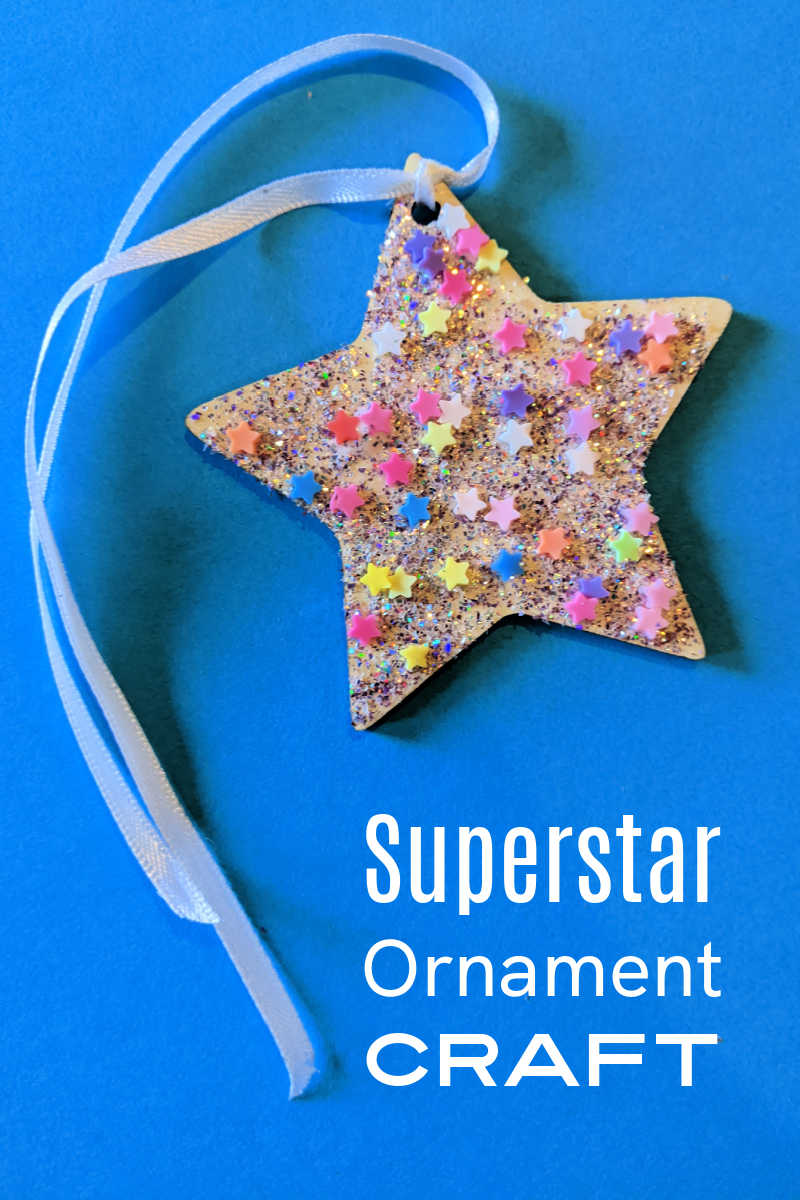 More from Mama Likes This
Take a look at my entertainment articles, so you can keep up with the latest TV, movie and book news.
Star Crafts
Glitter Crafts
Unfinished Wood Crafts
Printable Activity Pages
Check out my free printables, when you are looking for fun activities to do at home.
Many are from Disney, Netflix and Shout Factory, so they feature movies, TV series and characters that your kids already know and love.
Some are educational, but others are just plain fun.
There are coloring pages, crafts, word puzzles, mazes, memory games and many other family friendly activities.
Shop Now
Check out the latest online deals, so you can save money and pick out some great products for yourself and your family.
What will you buy first?