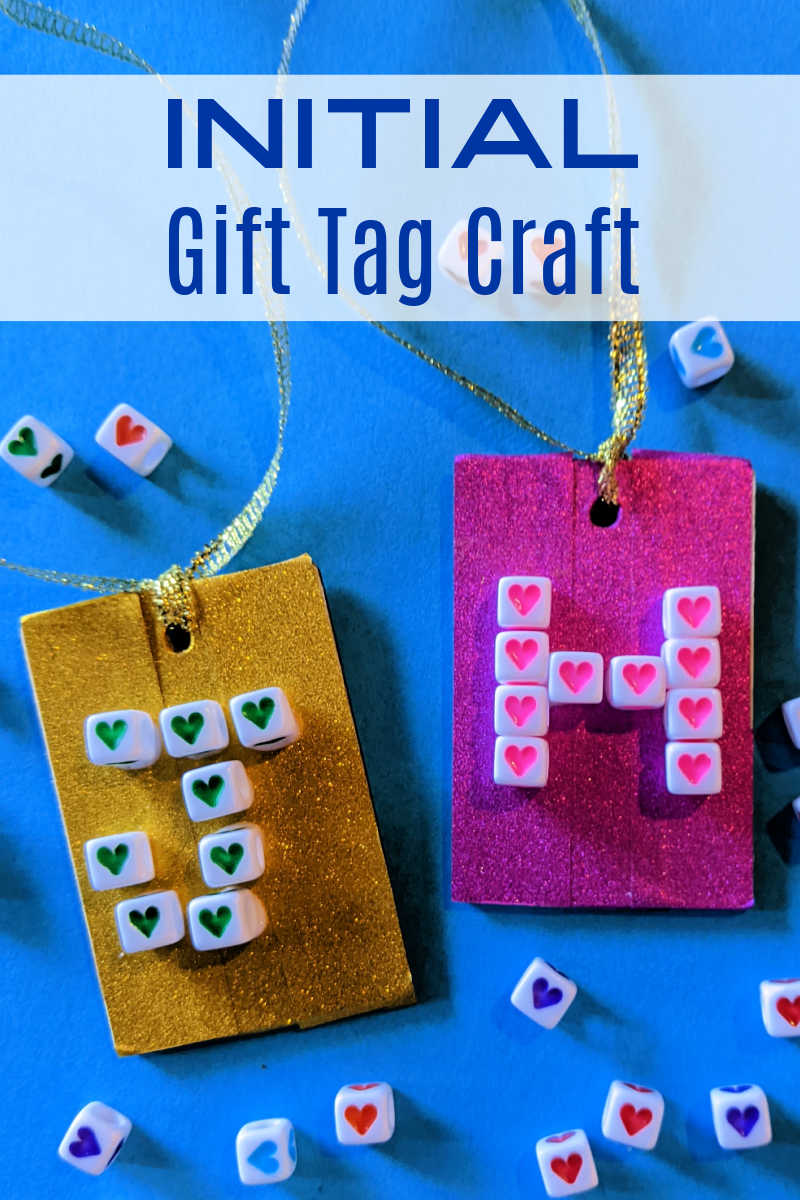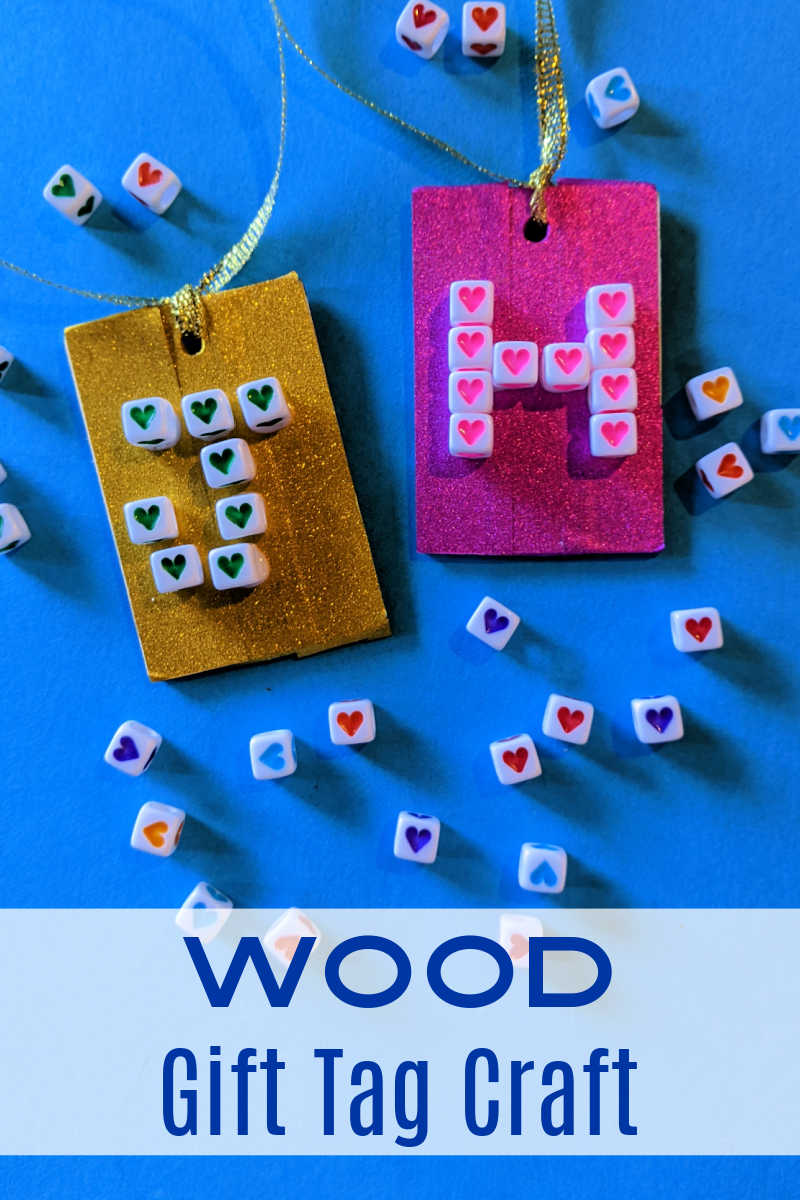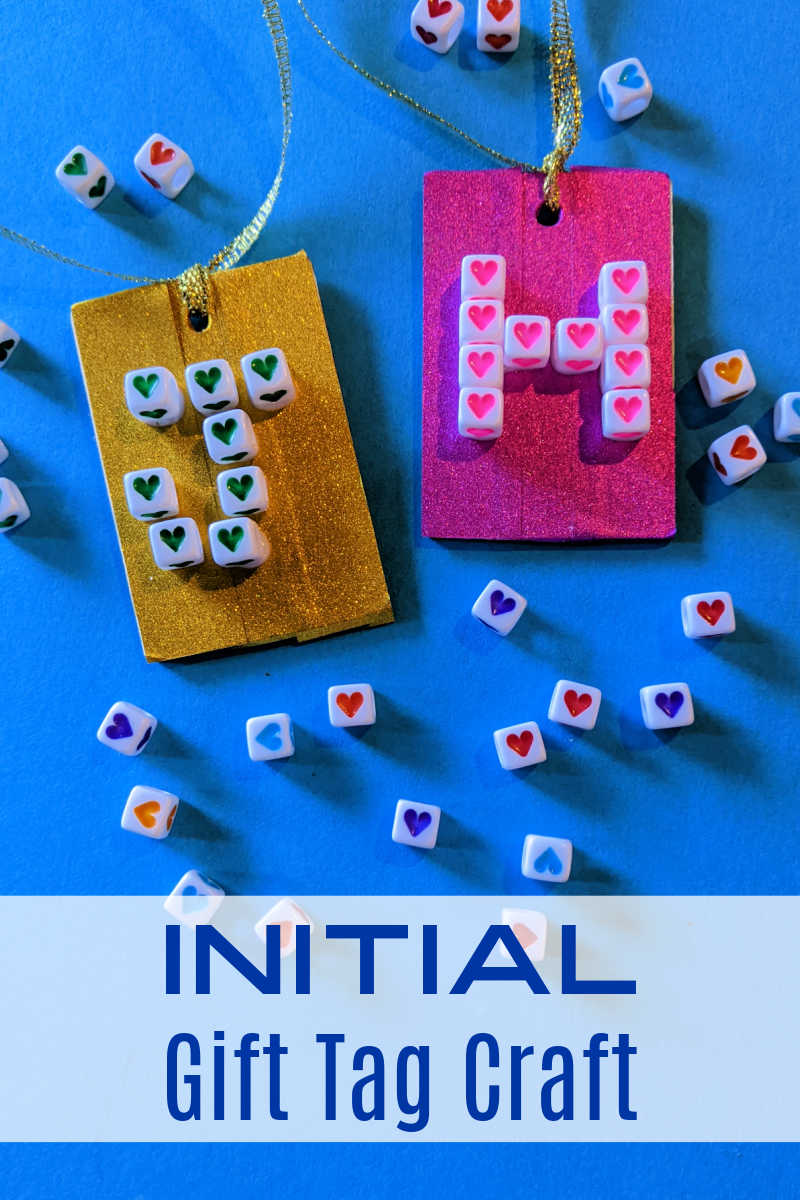 Wood Initial Gift Tag Craft with Washi Tape and Beads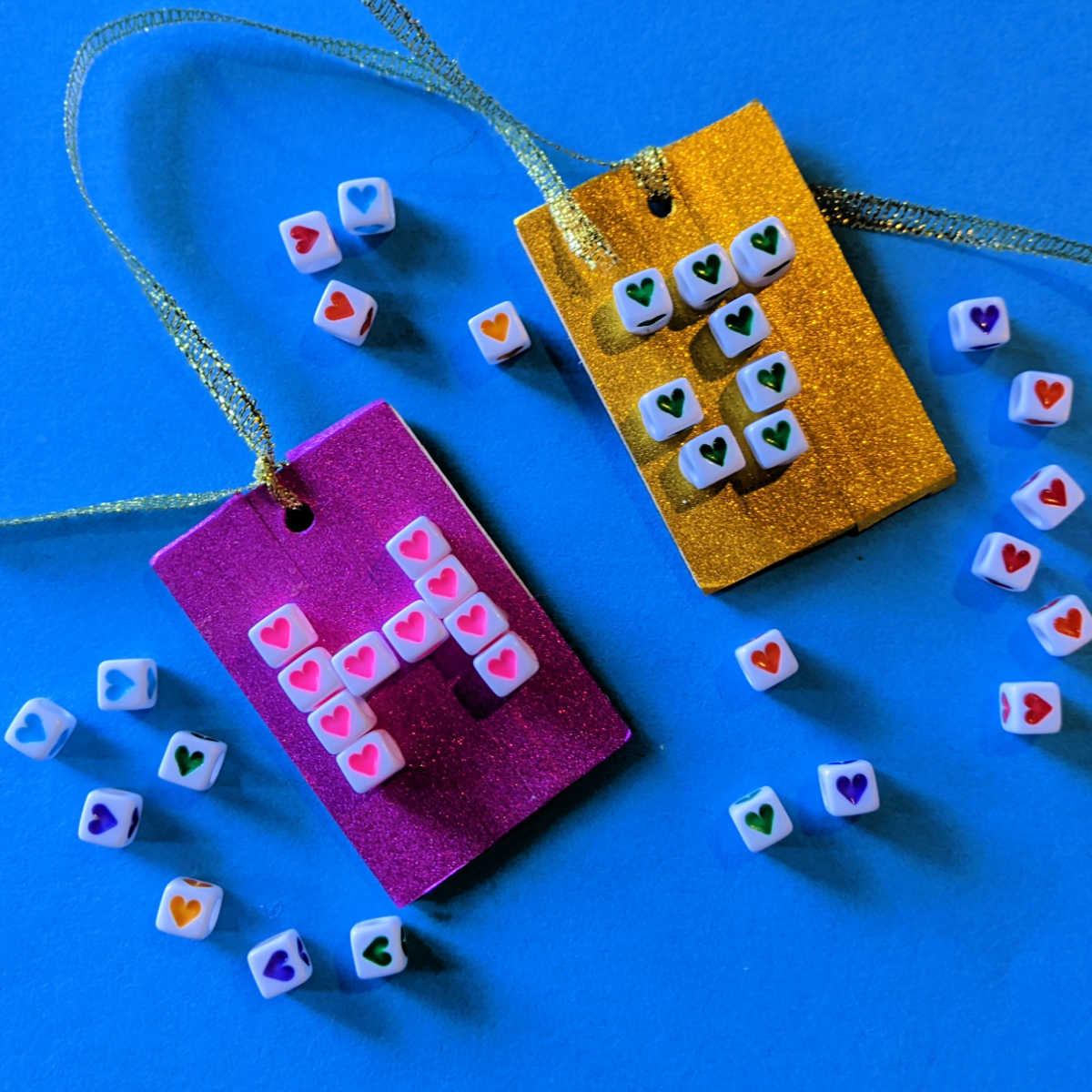 Make the initial gift tag craft with washi tape and beads, so that you can label presents with stylish and festive wood tags.
The craft is fun and there is plenty of room for you to get creative and make this diy project your own.
Yours can look just like mine or you can change the colors and type of washi tape and the style of the beads.
Of course, you can make whatever letters you need for your friends and family.
Reusable Gift Tags
These wood gift tags do not need to end up in the trash, when the holiday is over.
Simply save them for the next time you are wrapping gifts for your loved ones.
They look great and it's fun to have special gift tags as part of your family holiday traditions.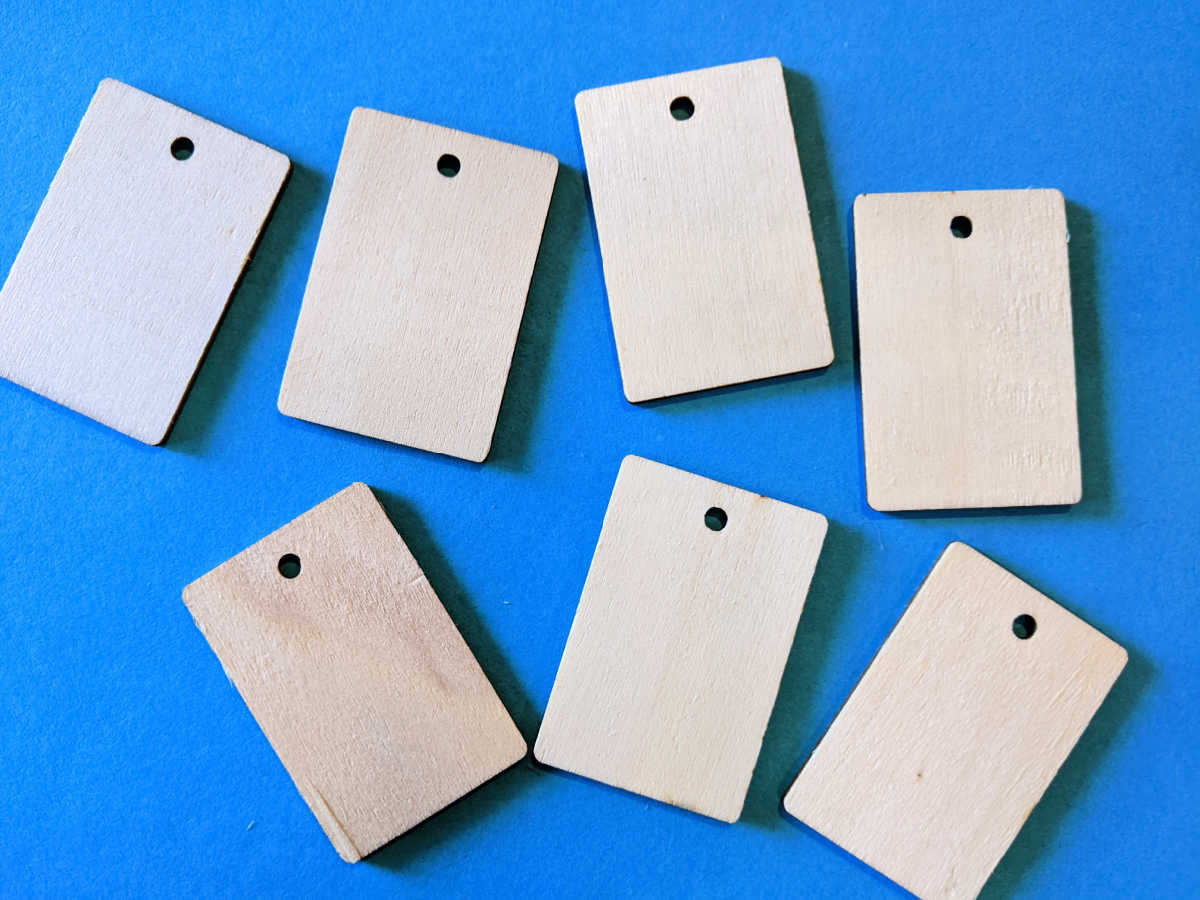 Wood Gift Tags
Unfinished wood gift tags are easy to use and they look great.
I used rectangular shaped tags with rounded edges, but there are other shapes available, too.
The rectangles work well, when you cover them with washi tape.
If you choose another shape, just be ready to do a little extra work trimming the tape to fit.
Just make sure you choose wood gift tags that already have holes drilled in them to make it easy to tie them to a package.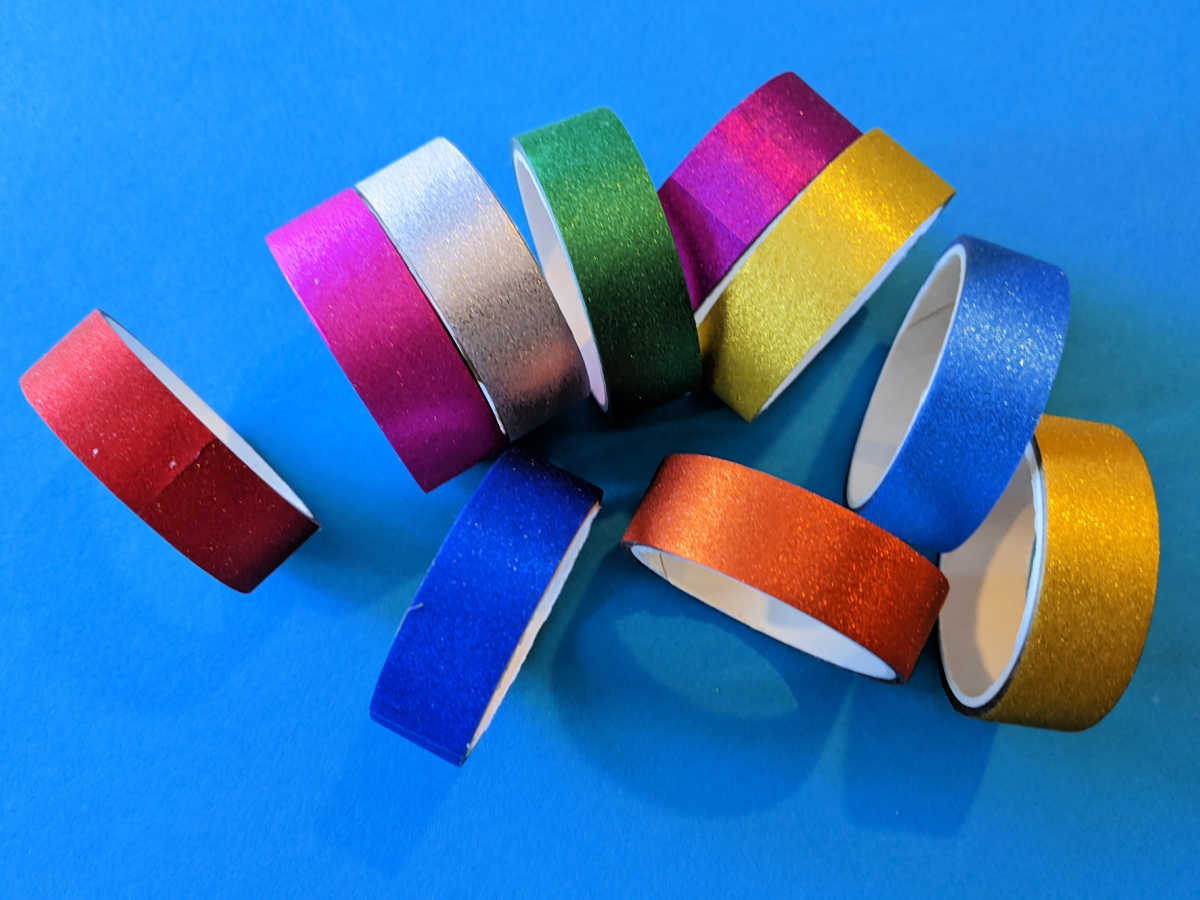 Washi Tape
These little wood gift tags are covered with washi tape, which looks great and is less messy than paint.
It is less sticky than regular tape, so it is forgiving to work with.
If you put it on a little crooked, it can easily be moved into the right position.
I used glitter washi tape in solid gold and bright solid pink for my gift tags, but feel free to use whatever color you'd like.
Using solid color washi for the initial gift tag craft makes the beads stand out in a way that is easy to read.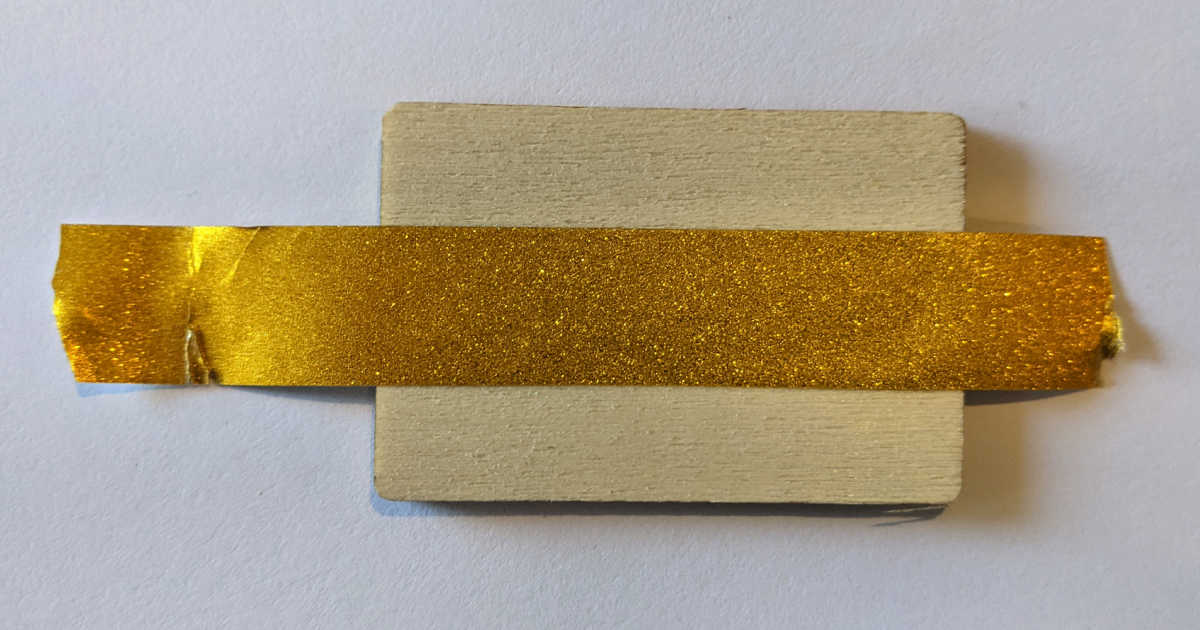 Square Heart Beads
The initials on these DIY gift tags are made with small square beads, the kind of beads that kids use to make friendship bracelets.
The squared sides of the beads are easy to glue on the flat surface of the wooden tag.
My beads have multi-colored hearts on them, which is especially appropriate for a gift tag.
Mix up the colors, if you'd like.
Or choose another small bead to make the letter on the tag.
The white of the bead is easy to see against the solid color washi tape.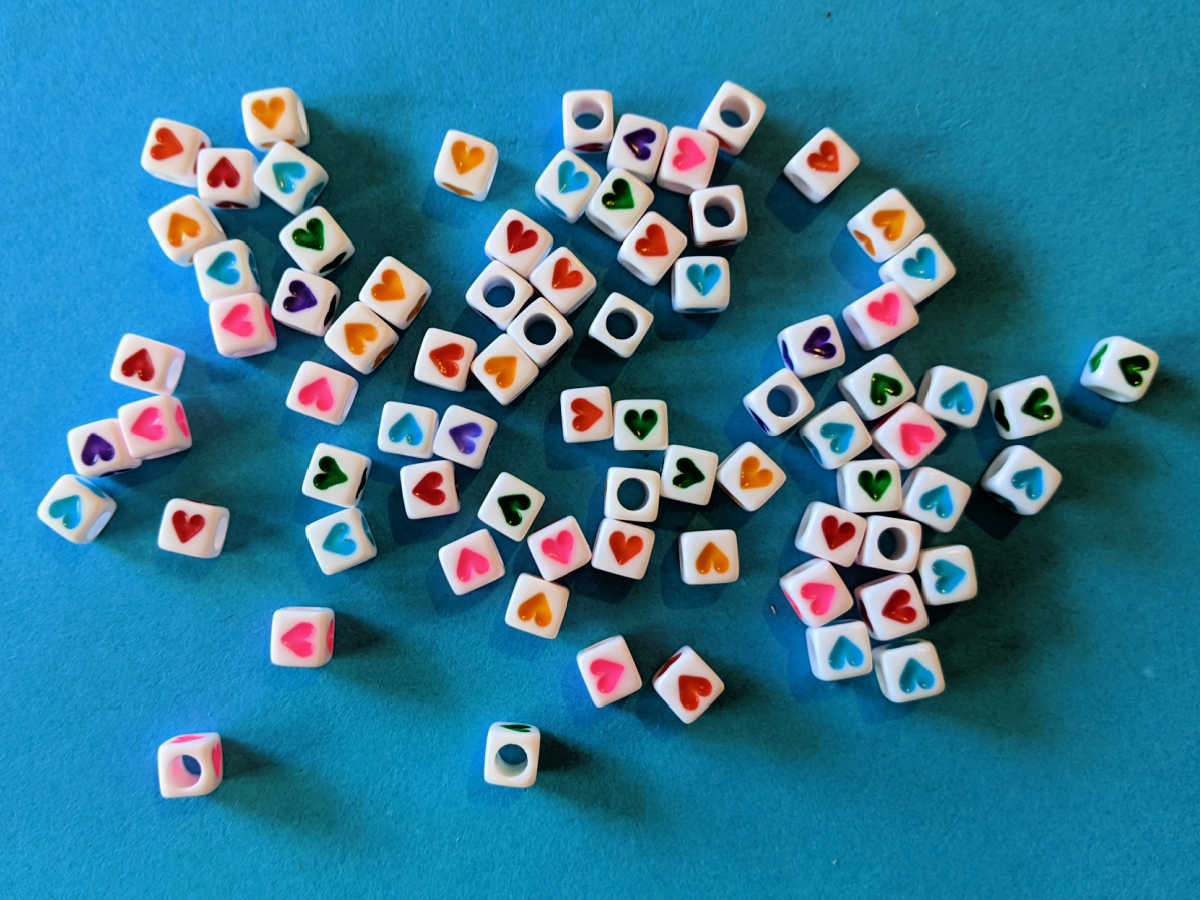 White Glue
Regular white school glue is fine for this craft, since the beads are lightweight.
A stronger craft glue would work well, too.
Just make sure you choose a glue that will dry clear, so that your finished project looks nice.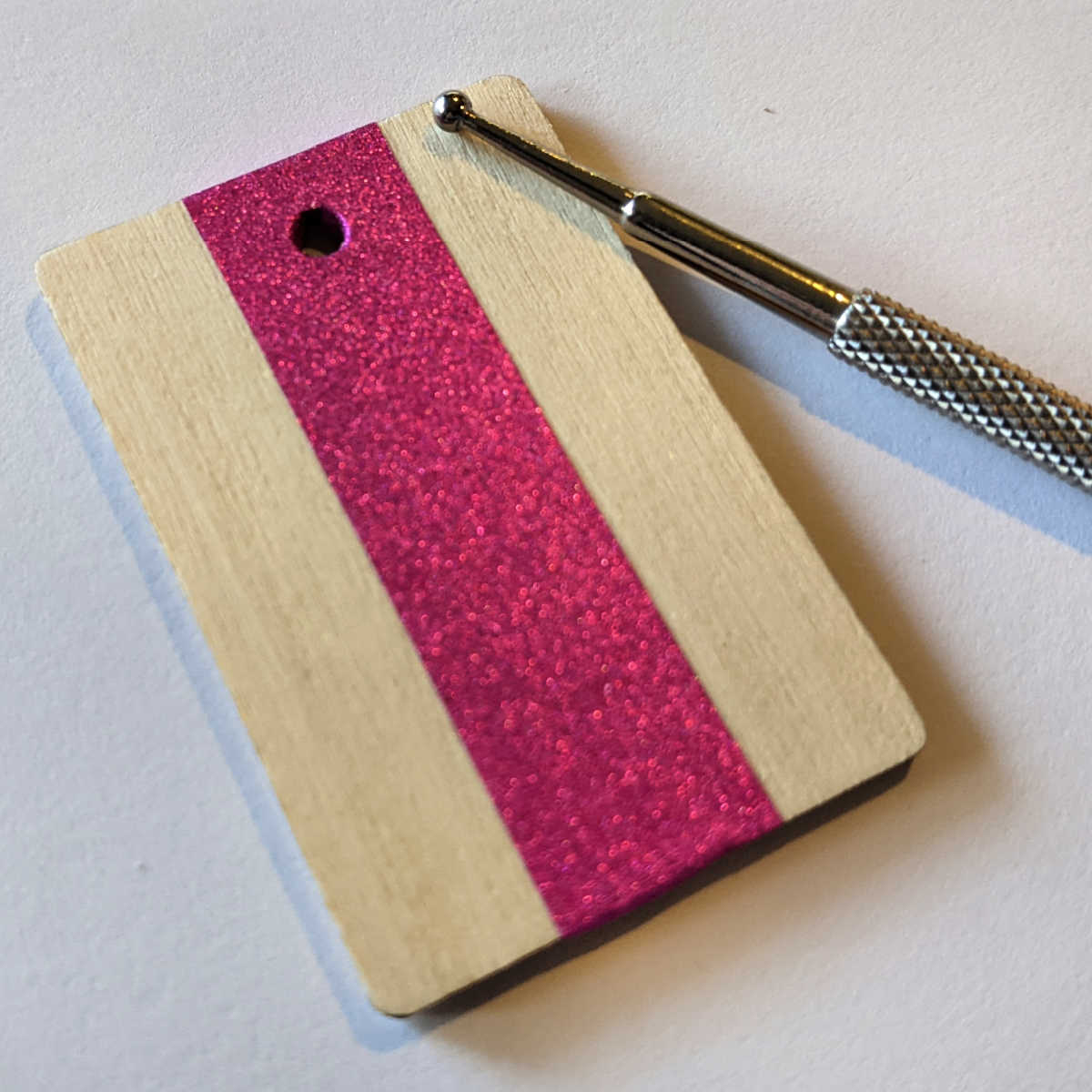 Stylus
A metal stylus is an easy way to make a neat hole in the washi tape for your ribbon.
A stylus made for crafts or one that is for nail art doesn't cost much, but really comes in handy.
I keep mine with my other crafting tools and end up using it quite a bit.
You can get a set with a variety of sizes, but a single stylus with a small ball on one end and a bigger one on the other end is enough for me.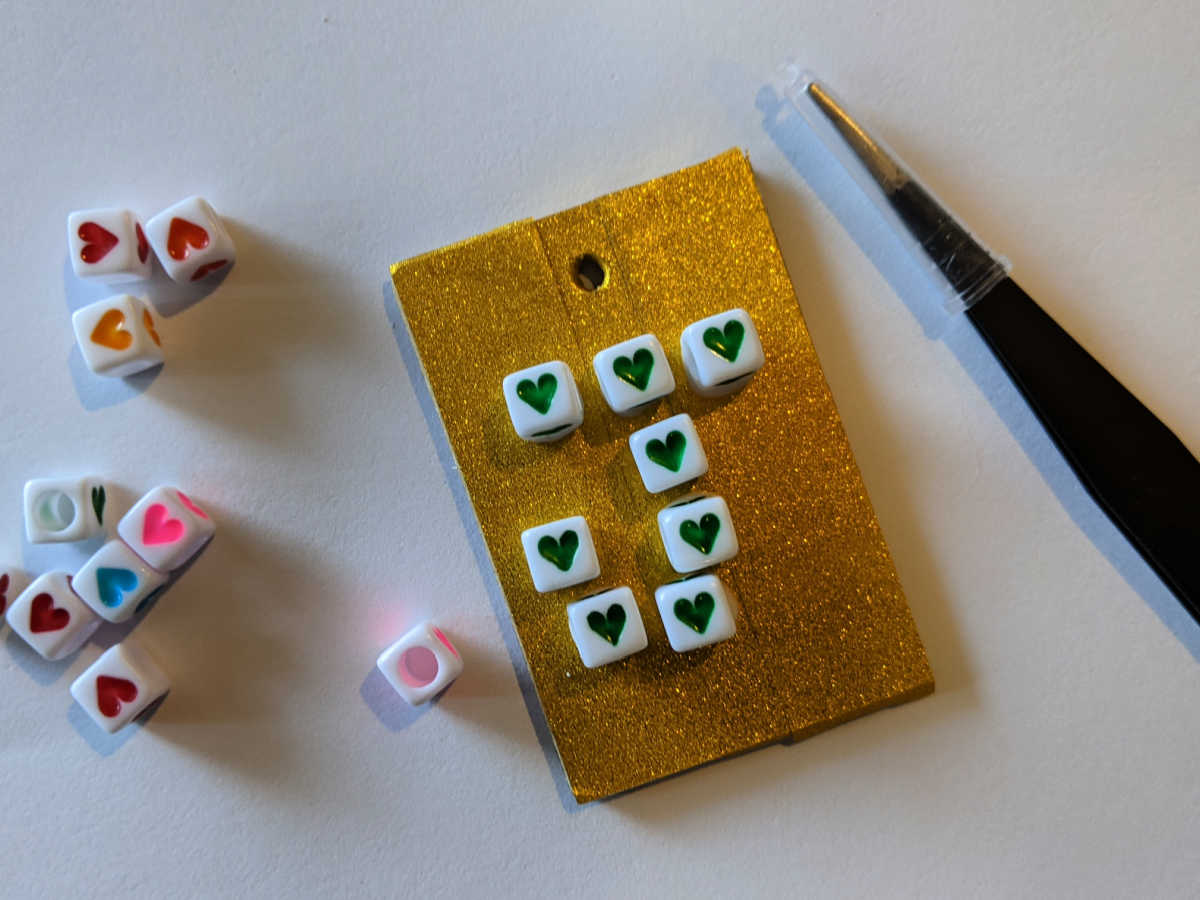 Tweezers
You can make this craft without tweezers, but they make it a whole lot easier to get your beads positioned exactly where you want them.
Pointed tweezers are best to pick up the tiny beads and get them in the perfect position on the tag.
If all you have are slanted eyebrow tweezers, they can work, too.
However, the pointed ones are inexpensive and can get used for this and other diy projects.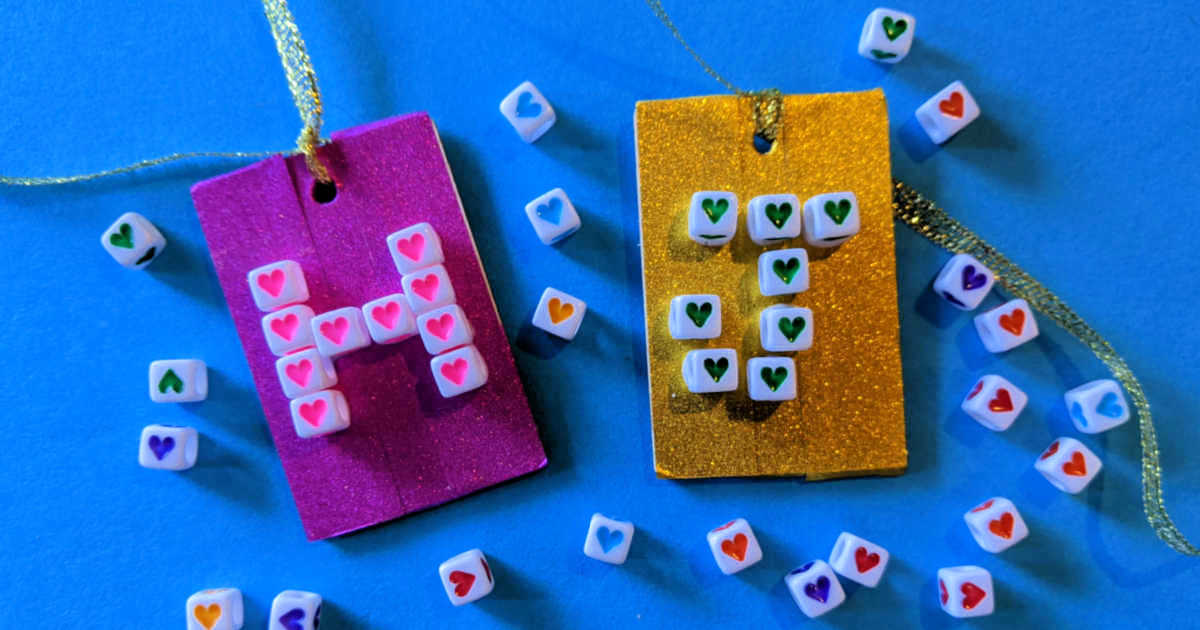 Washi & Beads Initial Gift Tag Craft
Supplies / Materials
Wood Gift Tags
Glitter Washi Tape
Small Square Heart Beads
Thin 1/8″ Ribbon
White Glue
Tools/Equipment
Instructions
1) Gather your supplies and choose the beads you'll need to make the initial letter on the gift tag.
2) Place a strip of washi tape down the center of the gift tag from top to bottom covering the hole in the wood. Trim off any excess tape with scissors.
3) Use a stylus to poke a hole through the washi tape.
4) Add additional strips of washi tape to cover the gift tag and trim off any excess.
5) Glue the square heart beads in the shape of a letter on top of the washi tape.
6) Let the glue dry and add a ribbon to the tag.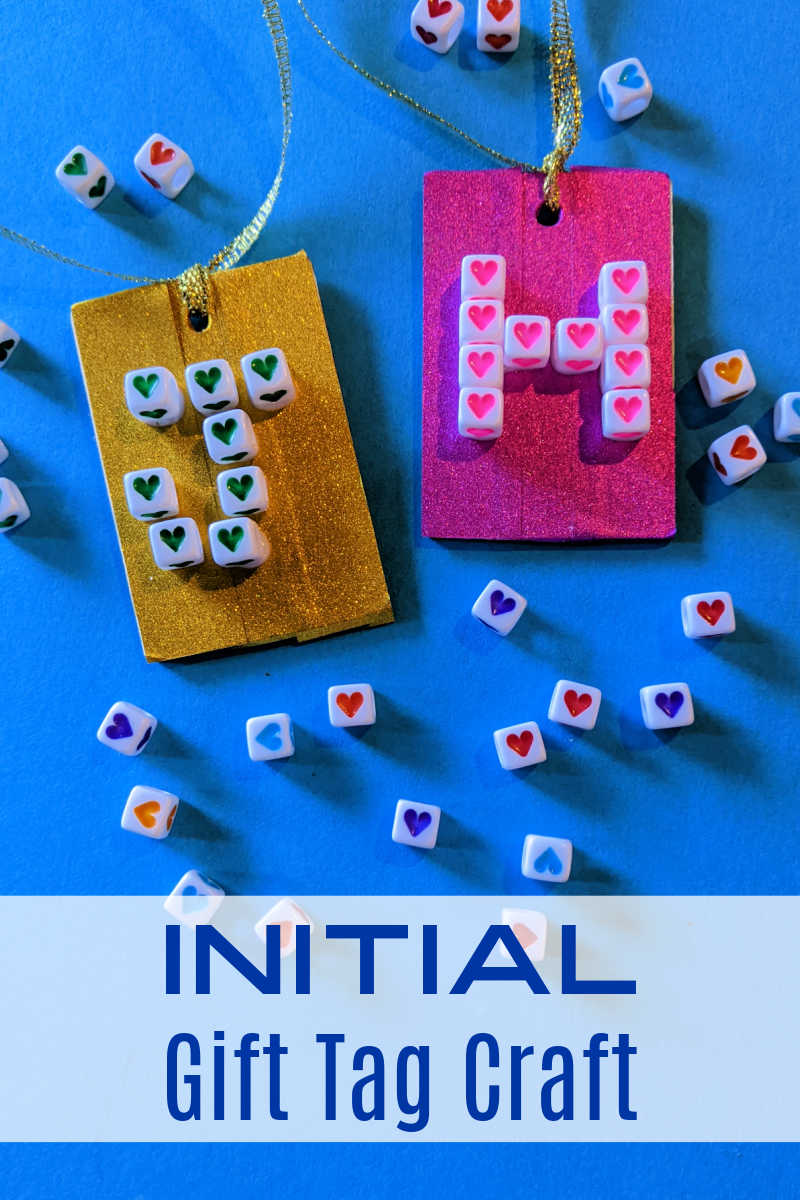 More from Mama Likes This
Take a look at my entertainment articles, so you can keep up with the latest TV, movie and book news.
Gift Tag Crafts
Free Printable Gift Tags
Washi Tape Crafts
Unfinished Wood Crafts
Printable Activity Pages
Check out my free printables, when you are looking for fun activities to do at home.
Many are from Disney, Netflix and Shout Factory, so they feature movies, TV series and characters that your kids already know and love.
Some are educational, but others are just plain fun.
There are coloring pages, crafts, word puzzles, mazes, memory games and many other family friendly activities.
Shop Now
Check out the latest online deals, so you can save money and pick out some great products for yourself and your family.
What will you buy first?