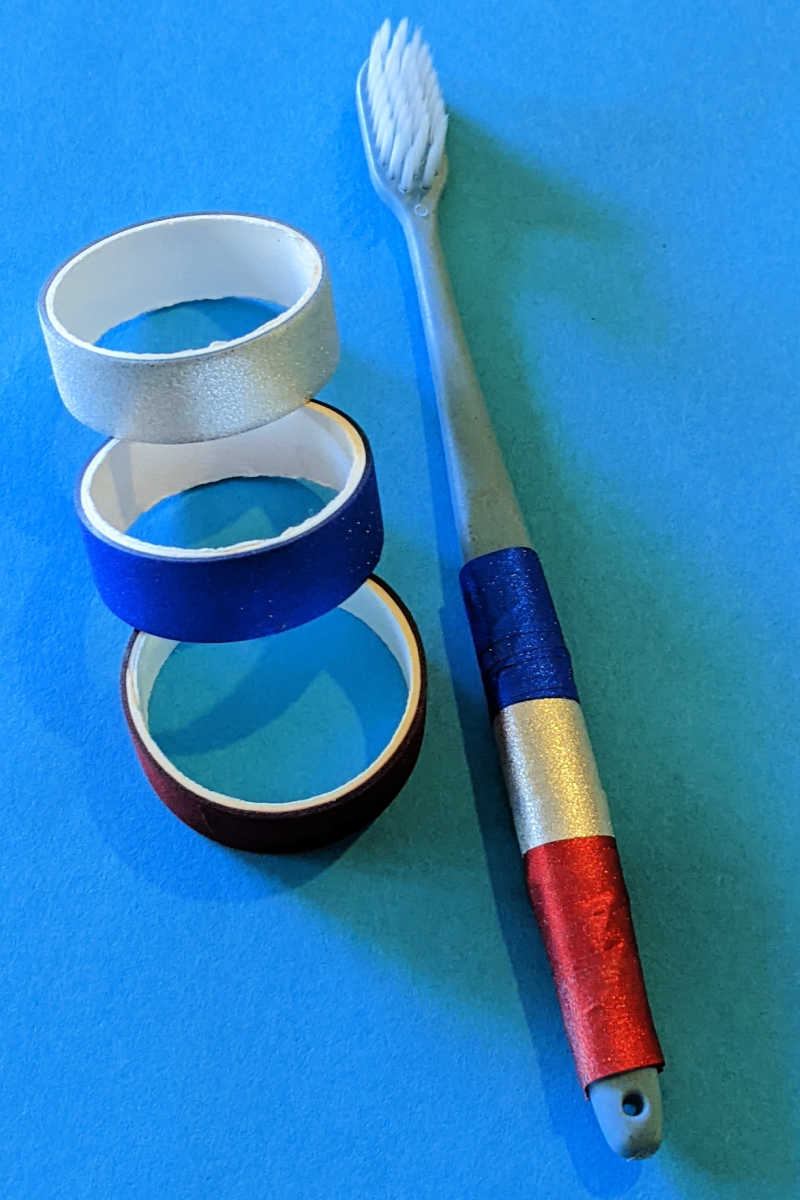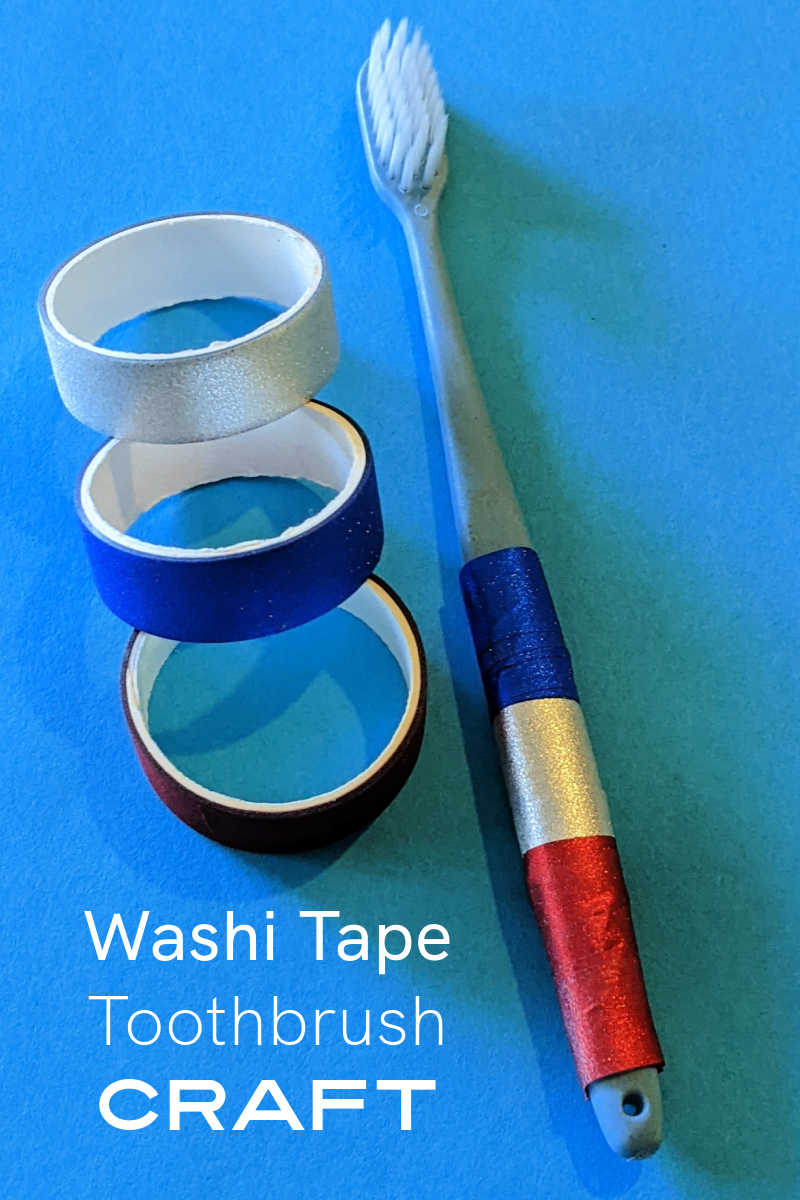 How to Make a DIY Patriotic Washi Tape Toothbrush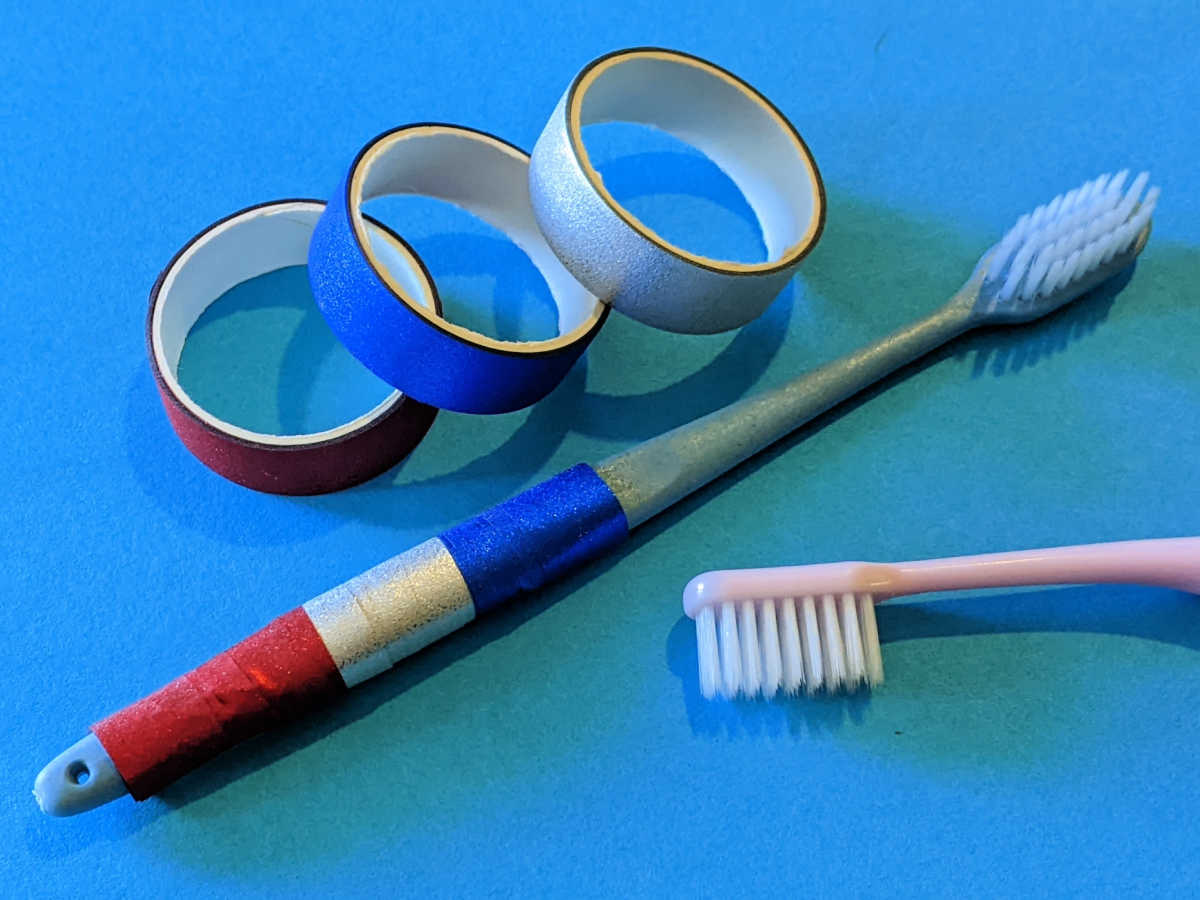 Make this easy red, white and blue patriotic washi toothbrush craft, so you and your kids can have fun as you brush your teeth in style.
Washi tape on the handle looks great, and toothbrushes can be customized so that there is no confusion as to which toothbrush belongs to which family member.
There is plenty of room for creativity, so you can make yours exactly like mine or change up the tape to make yours unique.
The craft is easy, so kids of all ages will have fun personalizing their own toothbrush.
This can be a great craft for a group activity at a party or to make together before going on vacation.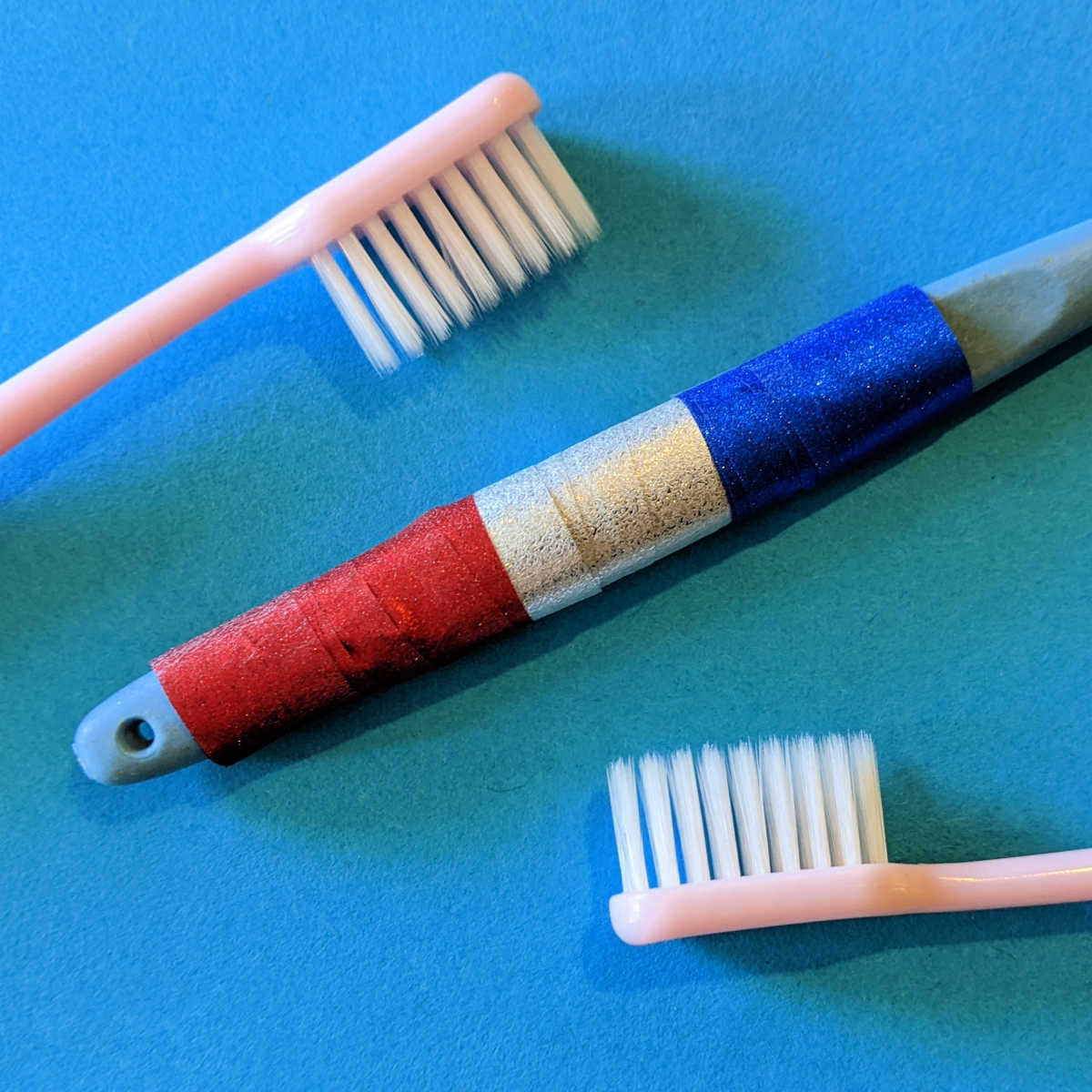 Patriotic Red, White and Blue
Of course, red, white and blue are the colors of the flag of the United States of America.
However, we are not the only country who flies these colors.
Some of the other countries with red, white and blue flags include:
United Kingdom
Australia
France
Russia
North Korea
Thailand
Costa Rica
Cuba
Netherlands
and more!
There are also football, baseball, hockey, soccer and other sports teams that wear these colors.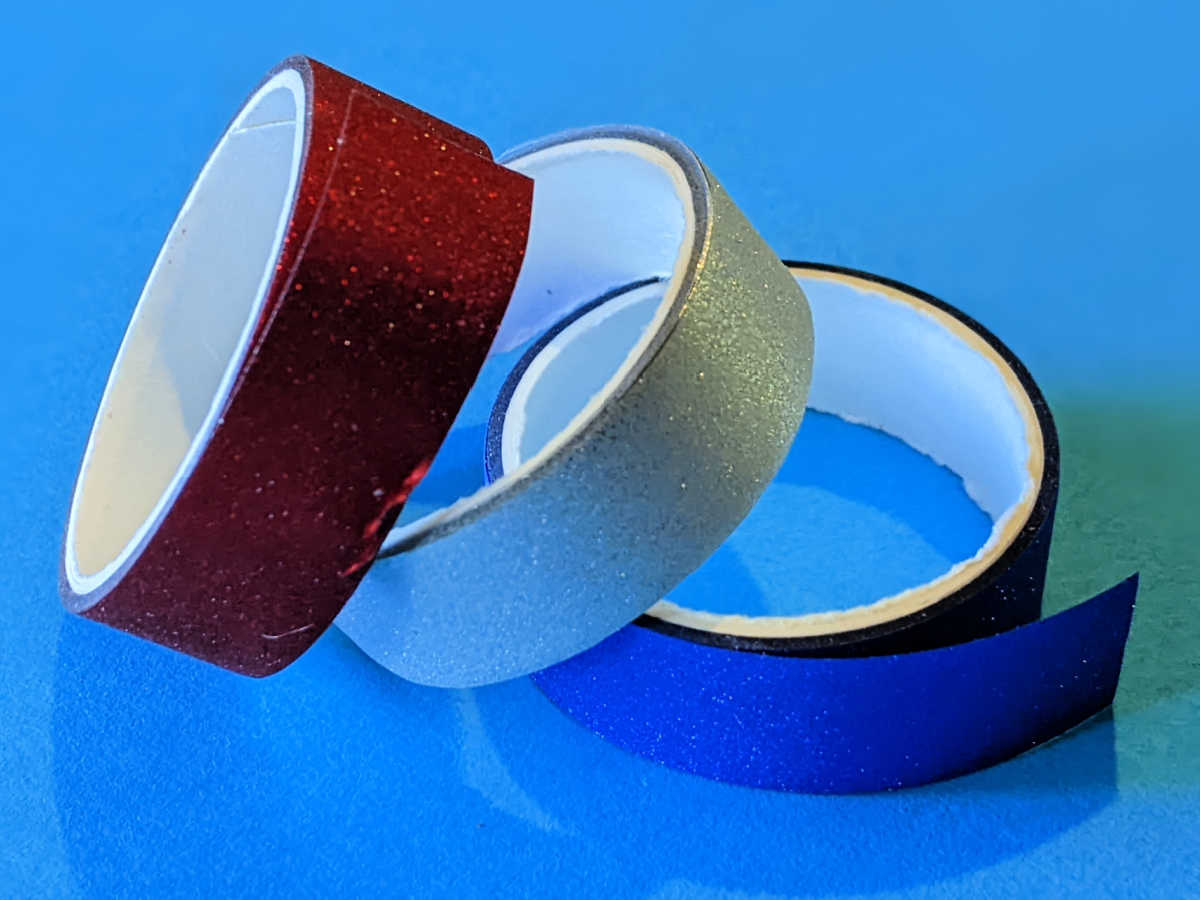 Washi Tape
Colorful washi tape looks great and is easy to use for all sorts of crafts and little projects around the house.
I used sparkly glitter washi tape for my patriotic toothbrush, since the sparkles remind me of fireworks.
You can use whatever washi tape works for you – glitter, matte, patterned…
Washi is less sticky than regular tape, so it is forgiving and easy to work with.
If you put the tape on a little crooked, just pick it up right away to shift it into the right position.
You can add glue to the ends or over the top of the tape, if you'd like.
However, my toothbrushes are fine with just the tape and no glue.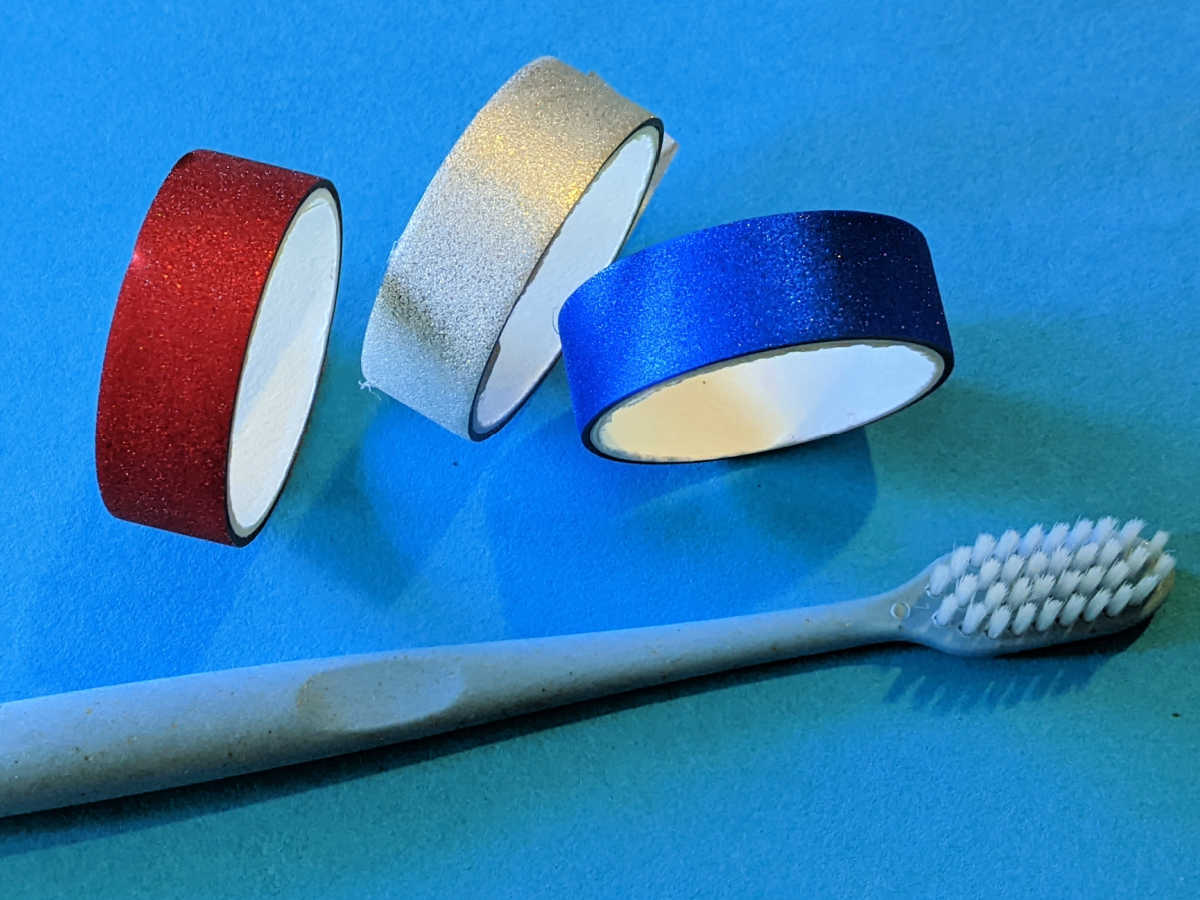 Toothbrush
Of course, your first priority is to use the type of toothbrush recommended by your dentist for your oral care.
Then you can choose the color and shape of the handle that will look good with red white and blue colored washi tape.
A straighter handle that is a solid color is my first choice, but you can use any color and any shape.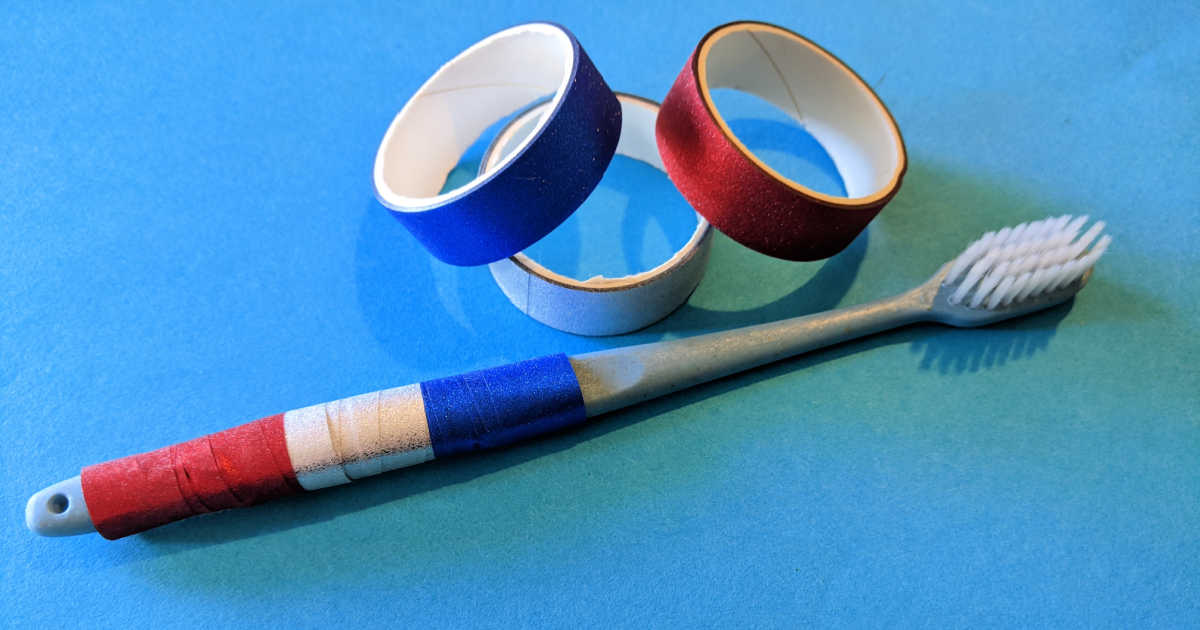 Patriotic Washi Toothbrush Craft
Supplies / Materials
Washi Tape (Red, White and Blue)
Toothbrush
Glue (optional)
Tools/Equipment
Scissors
Instructions
1) Clean and dry the handle of your toothbrush, so that the washi tape will stick well.
2) Wrap white washi tape around the center of the toothbrush handle. Clip the end with scissors and press it down firmly, so it's stuck on well.
3) Repeat with the red washi on one side of the white and blue washi on the other.
4) If your tape is not sticky enough or you want to make it last longer, add some glue to the ends of the tape or on top of all of the tape. Let it dry thoroughly.
5) Enjoy using your red, white and blue patriotic washi toothbrush.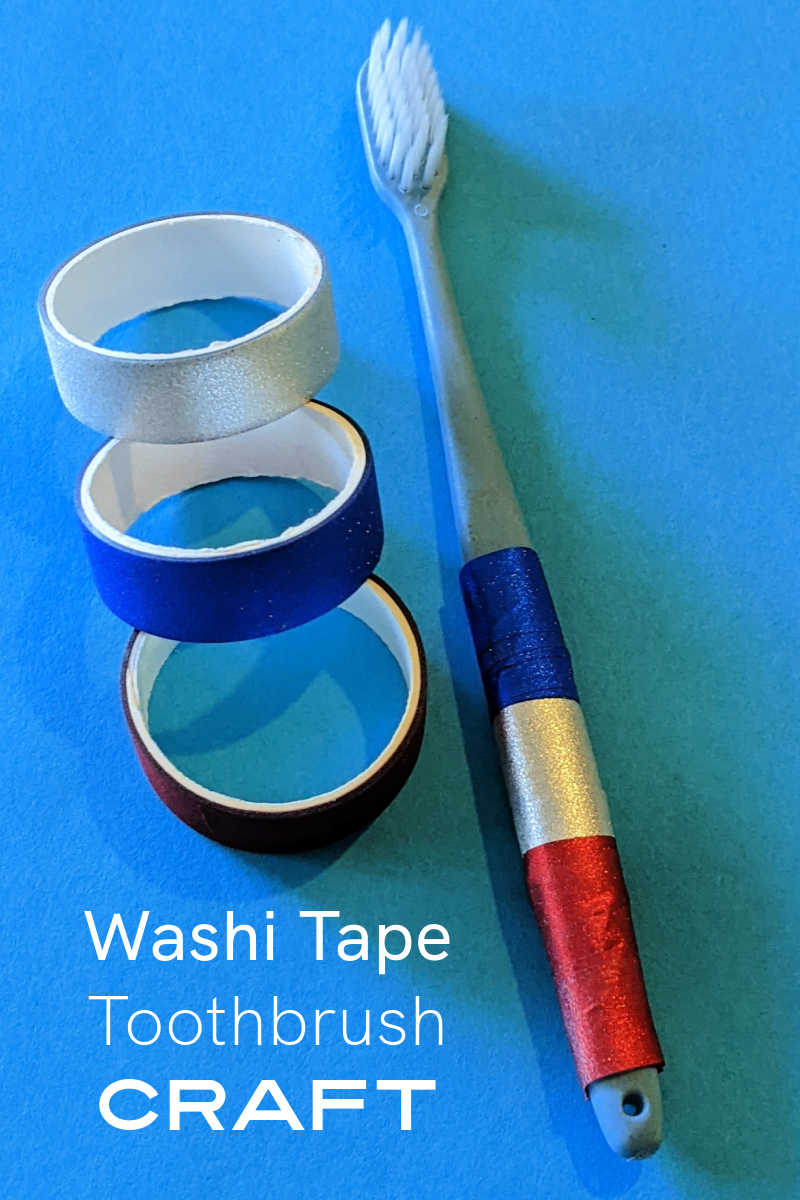 More from Mama Likes This
Take a look at my entertainment articles, so you can keep up with the latest TV, movie and book news.
Washi Tape Crafts
Patriotic Crafts
Patriotic Printables
Free Printable Activity Pages
Check out my free printables, when you are looking for fun activities to do at home.
Many are from Disney, Netflix and Shout Factory, so they feature movies, TV series and characters that your kids already know and love.
Some are educational, but others are just plain fun.
There are coloring pages, crafts, word puzzles, mazes, memory games and many other family friendly activities.
Shop Now
Check out the latest online deals, so you can save money and pick out some great products for yourself and your family.
What will you buy first?