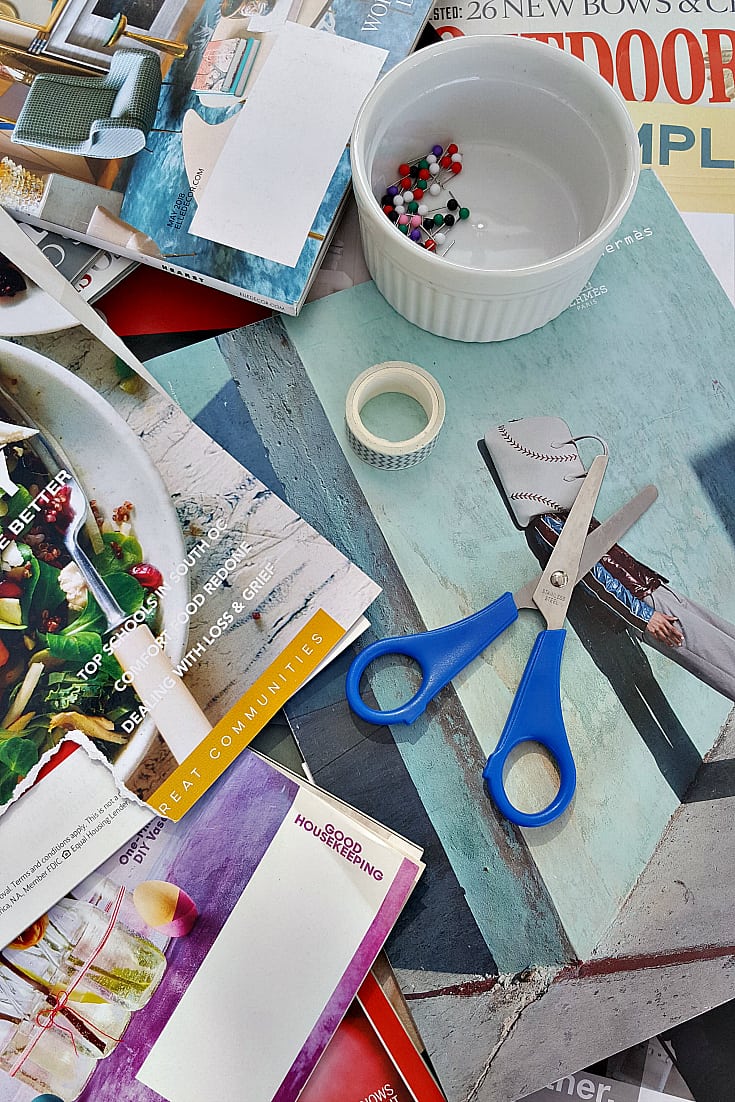 Vision Board Inspiration and Free Printable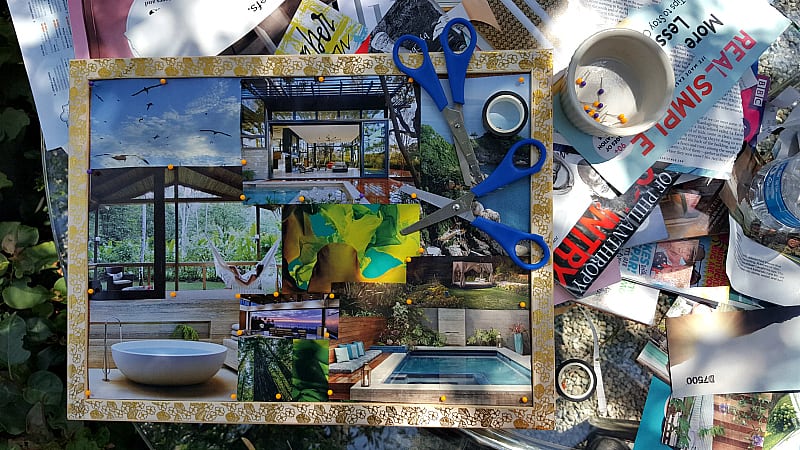 Finally, I made my first vision board!
I got my vision board inspiration, and a whole lot of other inspiration, from the Orange County Amplify retreat.
First of all, there is no single correct way to make a vision board.
However you choose to make yours, is the right way for you.
My vision board is perfect for me and yours can be completely different and be perfect for you.
Some people visualize specific material things or career goals that they want.
My visions are for the free, natural and beautiful life I want to enjoy every day.
So I chose images that represent the overall feelings my perfect life includes, rather than specific things I want to possess.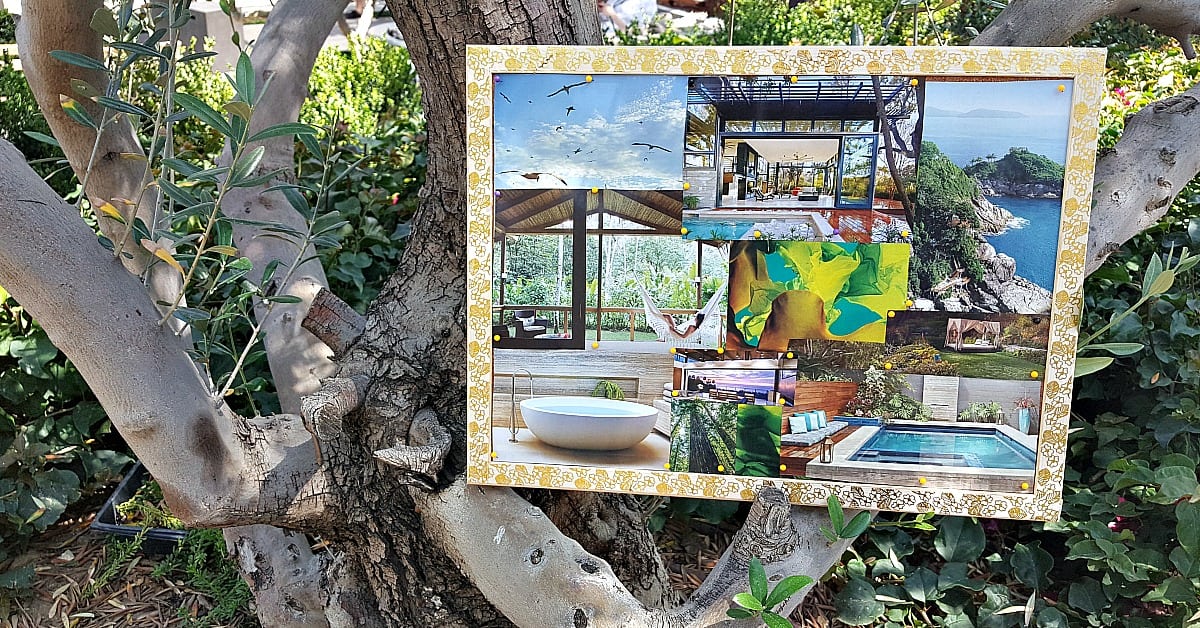 You can make your vision board alone or with a group of friends.
I had fun doing mine at the retreat, since we all chatted and inspired each other as we worked.
Each of us ended up with something that was as unique as we are.
The vision board I created is great for me, but it's not just about the finished product.
The process of creating my board, was beneficial as well.
It's good to think about what you want out of life and why you want it.
Vision Board Supply Shopping List
Magazines and/or catalogs
Scissors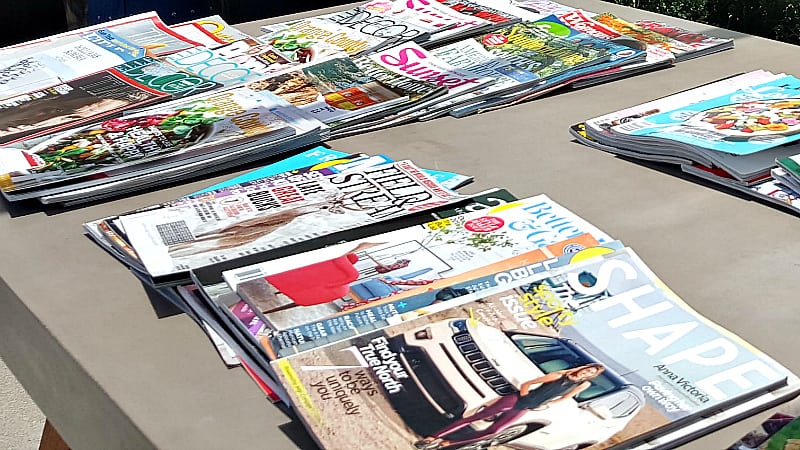 Your first step is to cut out images that inspire you.
I cut out a lot more than I needed, since I wasn't sure exactly where I was headed.
Then I chose my favorites and positioned them on my board.
By this time, it was clear to me exactly which ones I wanted to use.
Next, I secured the images with push pins and decorated the board edge with Washi tape.
You can also add inspirational words to help you realize your vision.
I've included a free download below that you can print out on white or colored paper to add some of the words to your board.
Click HERE to download the free printable words page and print it now or save it to your computer to use later.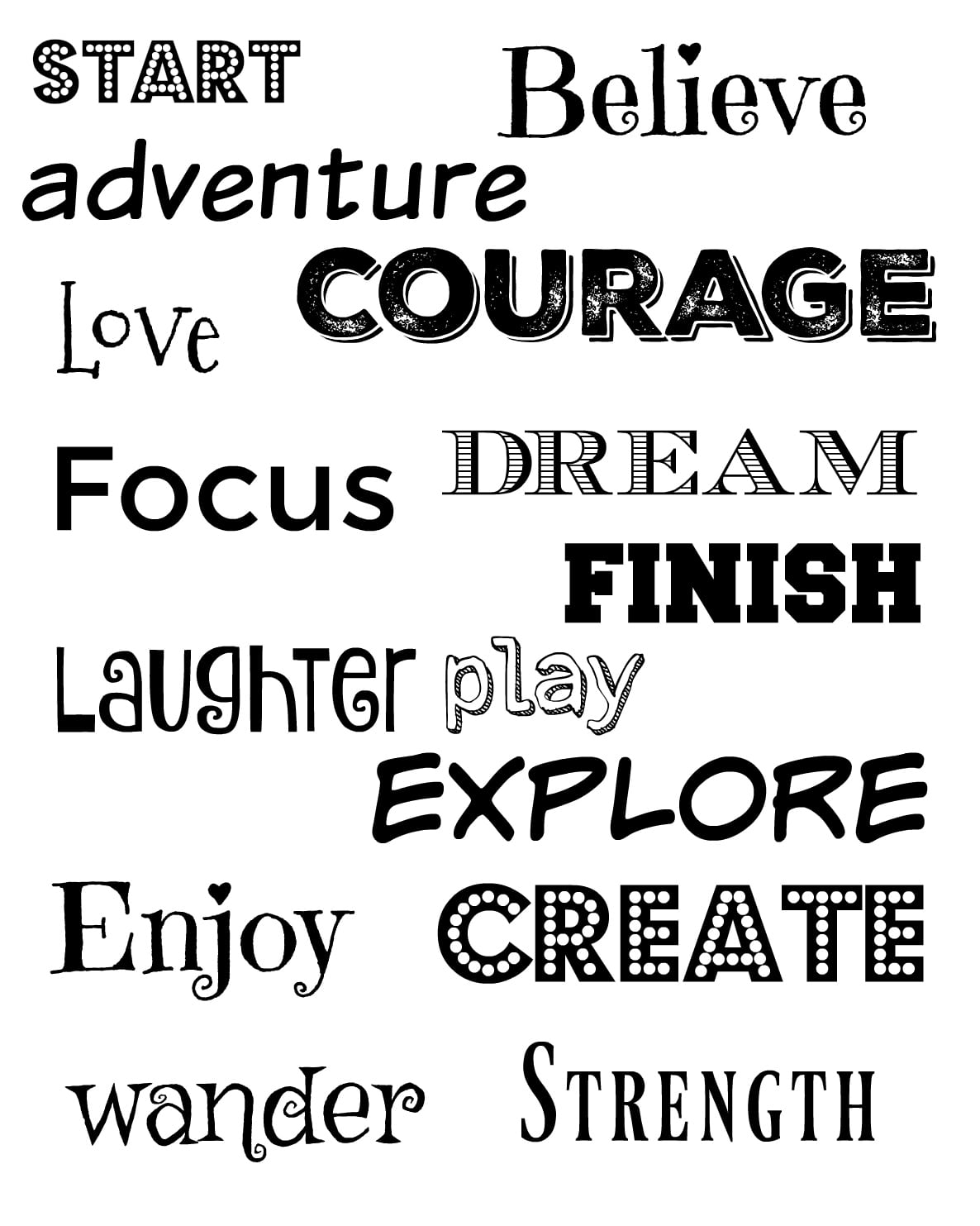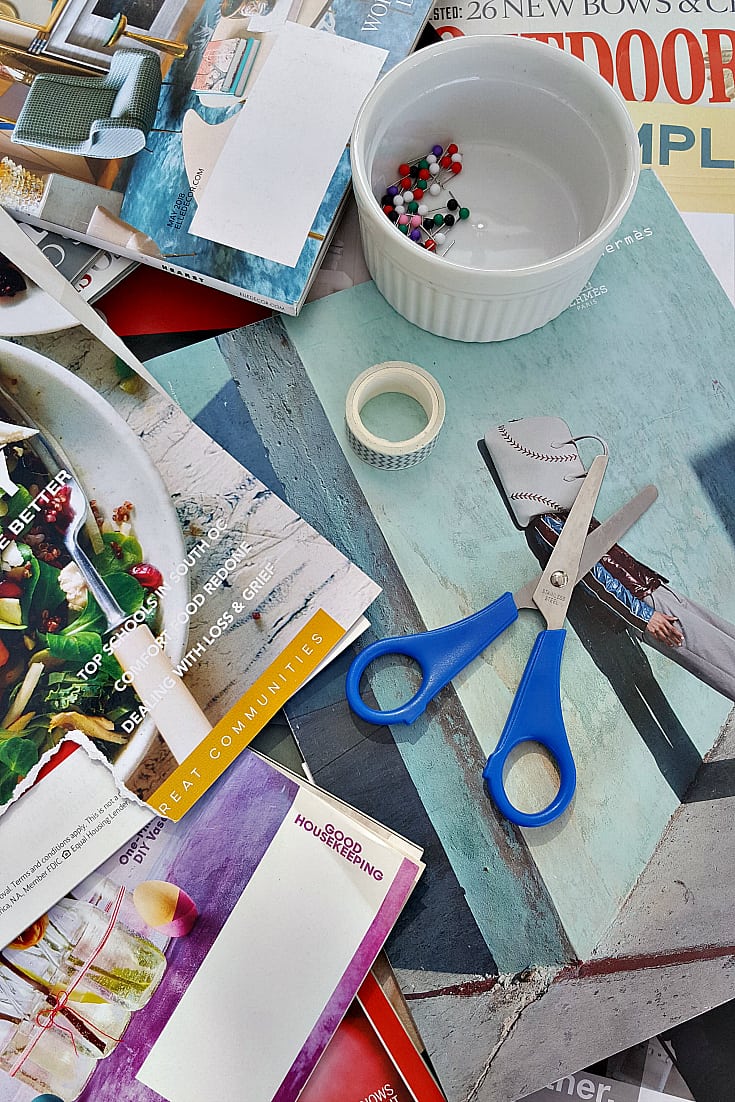 More from Mama Likes This
New Year Printables
Washi Tape Crafts
Printable Activity Pages
For year round fun, take a look at the rest of my free printables.
Many are from Disney, Netflix and Shout Factory, so they feature movies, TV series and characters that your kids already know and love.
Some are educational and some are just plain fun. There are coloring pages, crafts, word puzzles, mazes, memory games and other family friendly activities.
Shop Now
Check out the latest online deals, so you can save money and pick out some great products for yourself and your family.
What will you buy first?