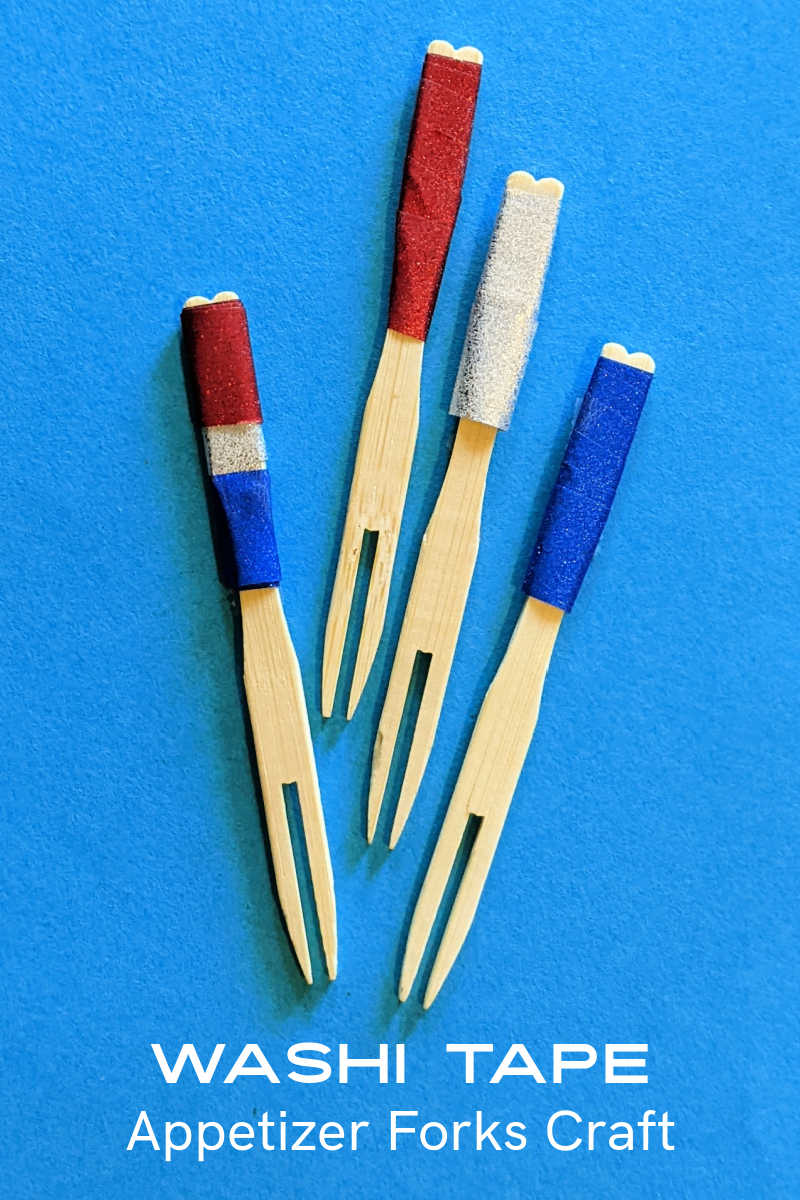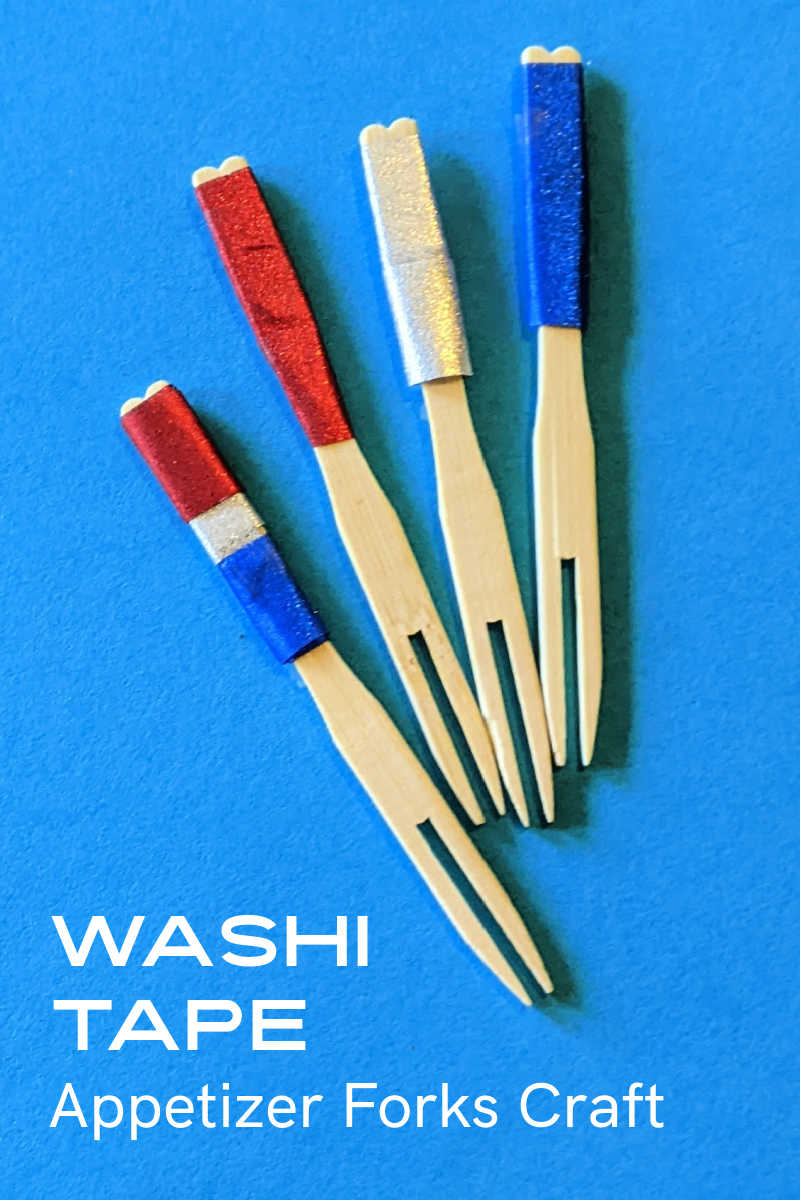 How to Make Red, White and Blue Washi Tape Appetizer Forks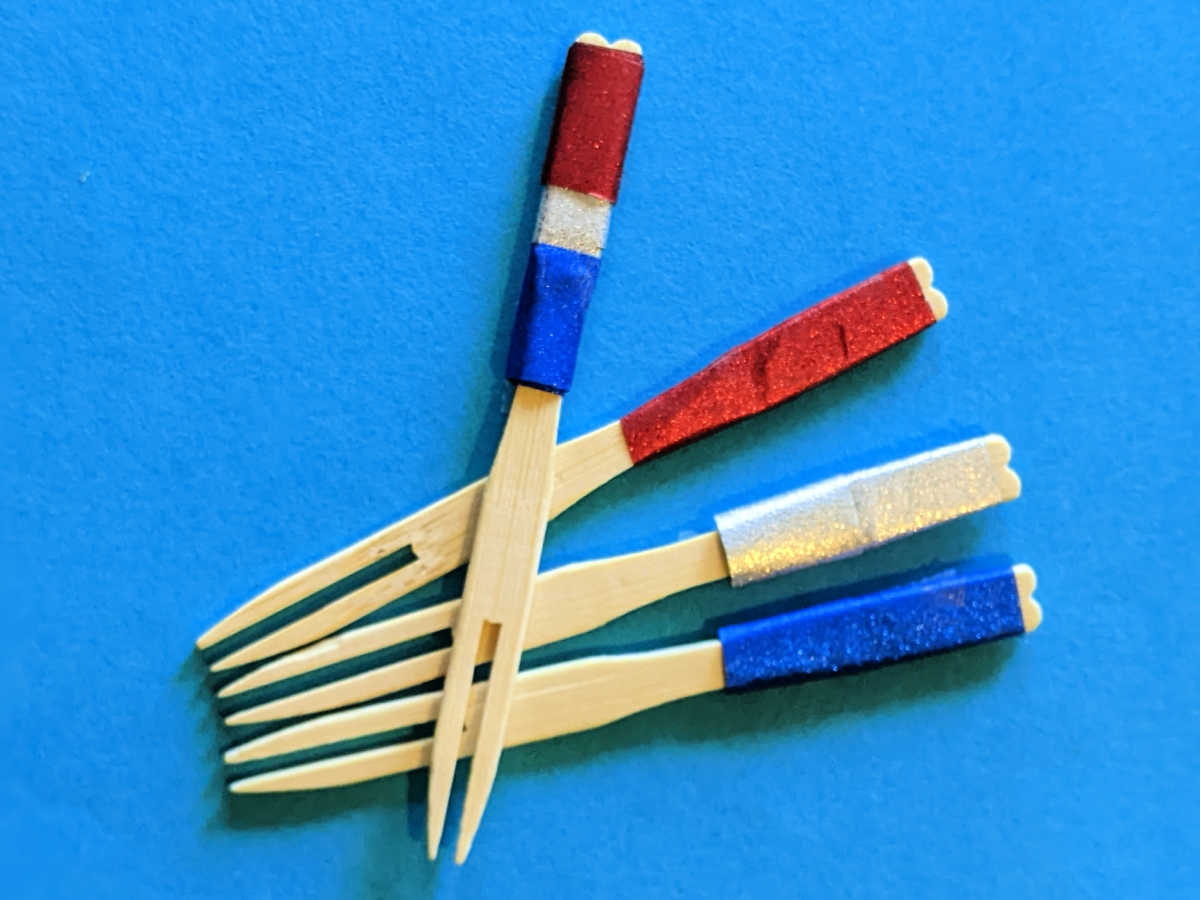 Learn how to make your own patriotic washi tape forks with this easy and fun craft.
These festive appetizer forks are perfect for adding a touch of red, white, and blue to your next party.
All you need are bamboo party forks, red, white, and blue washi tape, scissors, and (optional) glue. Get started today!
Made with just a few simple supplies, these forks are perfect for serving cheese, fruit, and other appetizers.
Plus, they're so easy to make, so kids can help or make them on their own!
You can make yours just like mine or get creative with the type of washi tape you use and how you choose to wrap the forks.
Your guests will love these festive forks, and they'll be a great way to show your holiday spirit.
Get creative and have fun with this easy craft!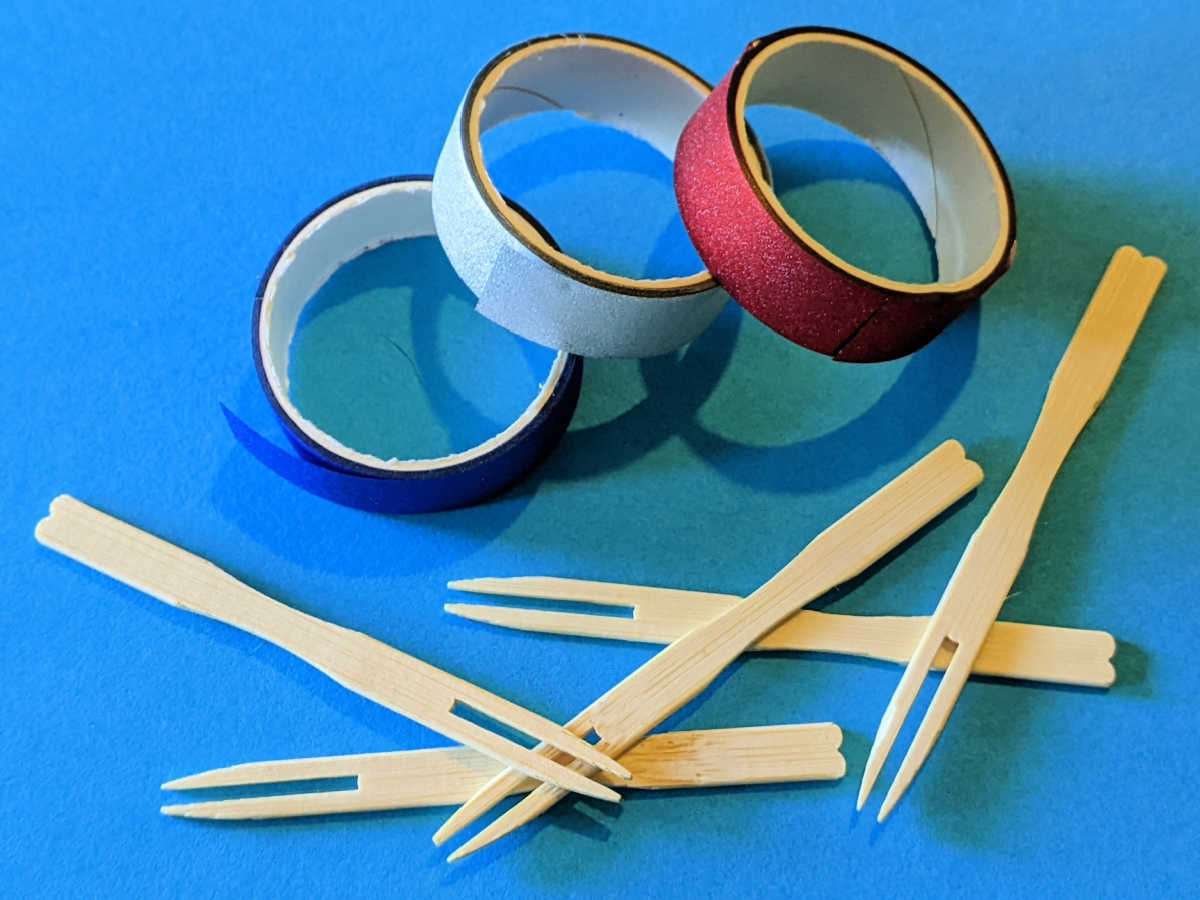 Washi Tape: A Versatile and Fun Craft Supply
Washi tape is a type of decorative tape made from natural fibers like paper mulberry, hemp, or rice.
It is often used for crafting, scrapbooking, and journaling projects and comes in various colors, sizes, and designs.
The tape is easy to use and can be removed or repositioned without leaving residue behind.
This makes it a great choice for crafting with children, as they can be creative without worrying about making mistakes.
When you are looking for a versatile and fun craft supply, washi tape is a great option.
It is easy to use, comes in a variety of colors and designs, and can be used for a variety of projects.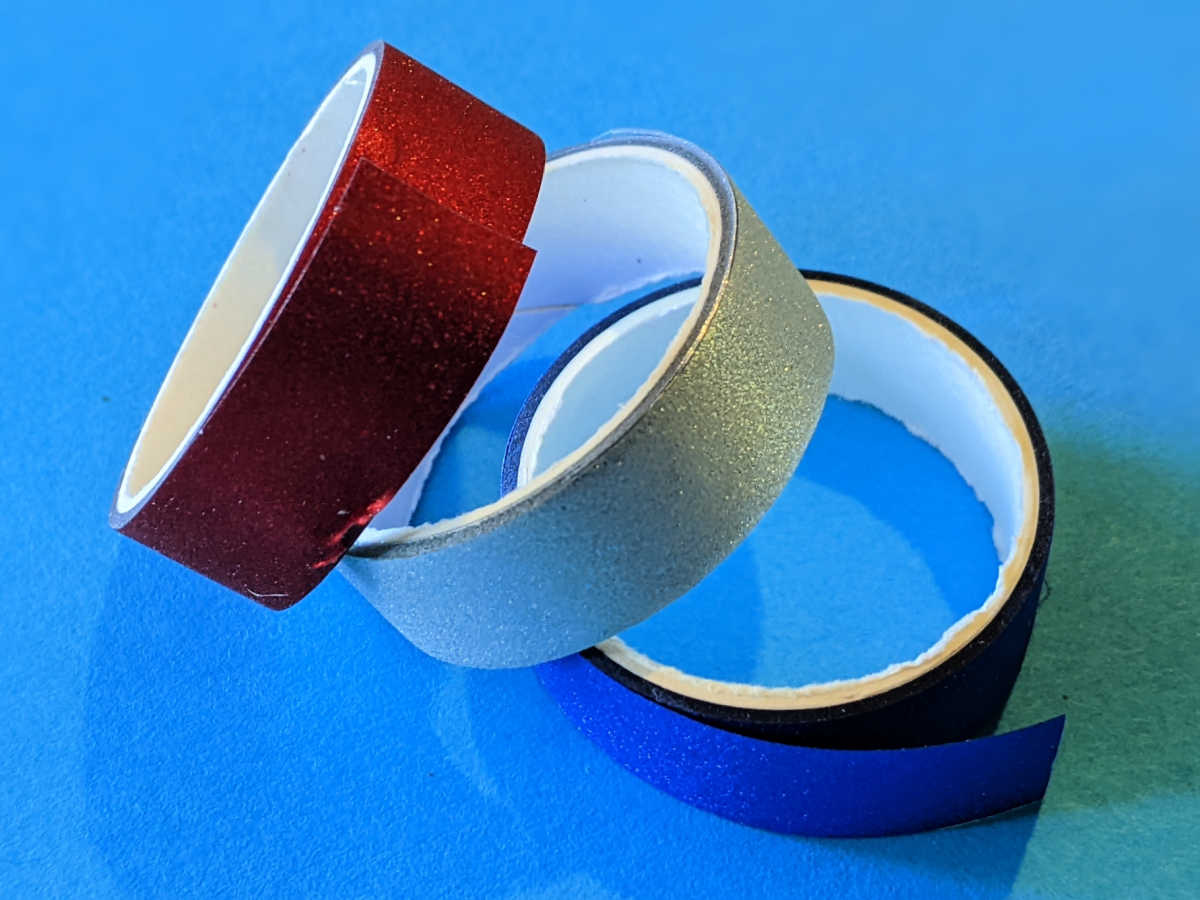 Red, White and Blue
The colors red, white, and blue are often associated with freedom.
They are the colors of the flags of many countries around the world, including the United States of America, the United Kingdom, Australia, France, Russia, North Korea, Thailand, Costa Rica, Cuba, the Netherlands, and many more.
Red is often associated with blood, courage, and sacrifice.
White is often associated with purity, cleanliness, and peace.
Blue is often associated with the sky, the sea, and loyalty.
The combination of red, white, and blue is often used to represent unity and strength, so these colors are a powerful symbol that has been used by countries and organizations for centuries.
In the United States, the colors red, white, and blue are especially significant.
They are the colors of the American flag, which is a symbol of our country's freedom and democracy.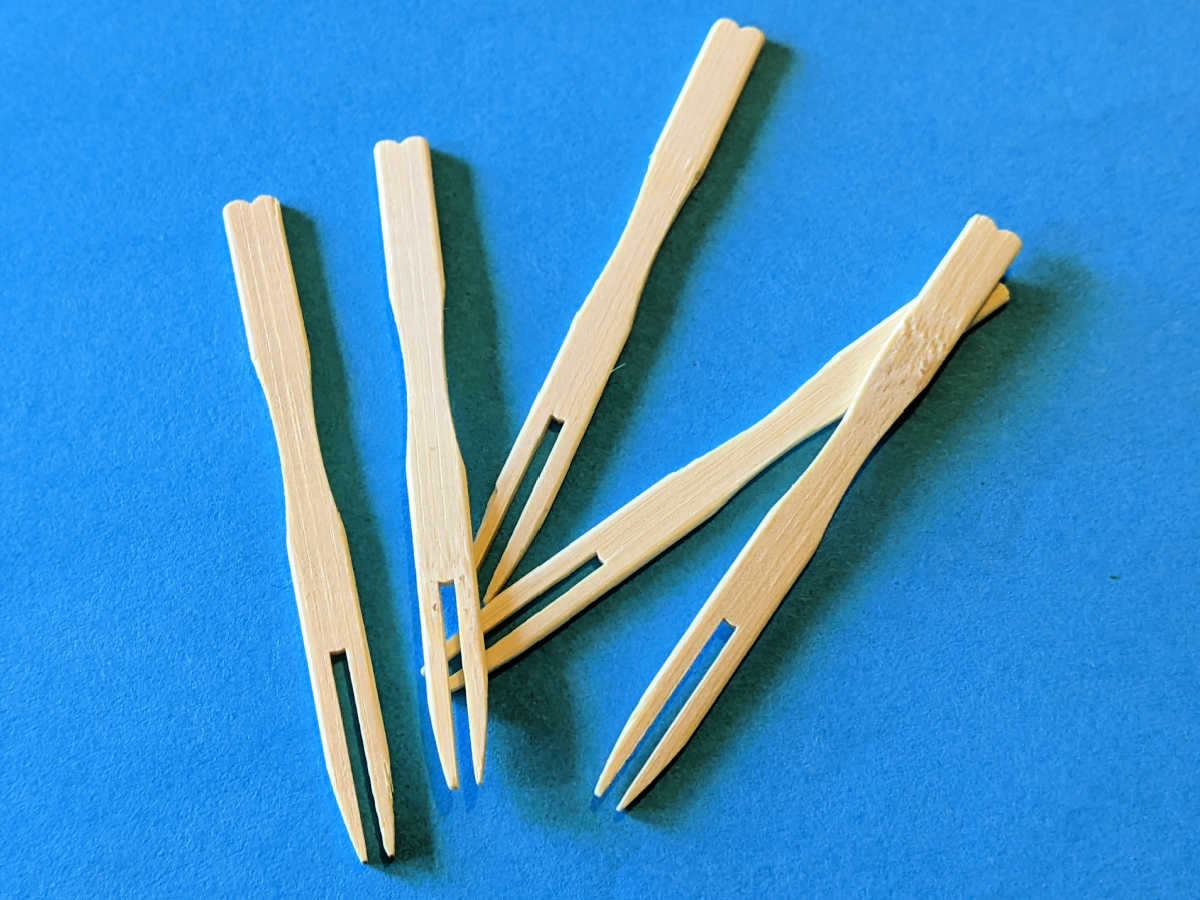 Sustainable and Convenient Bamboo Appetizer Forks
Bamboo appetizer forks are a great way to serve your guests appetizers at your next party.
They are made from sustainable bamboo, which is a fast-growing plant that doesn't require pesticides or fertilizers to grow.
Bamboo is also biodegradable, which makes it a great choice for party supplies.
In addition to being sustainable, bamboo appetizer forks are also very convenient.
They are disposable, so you don't have to worry about washing them after the party.
Bamboo party forks are perfect for serving a variety of appetizers, such as cheese, fruit, and crackers.
They are also great for serving other finger foods.
Appetizer forks wrapped in colorful washi tape are a festive and convenient way to serve food at your next party.
They add a pop of color to your party table and make it easy for guests to pick up their food.
When you are looking for a sustainable and convenient way to serve appetizers at your next party, bamboo appetizer forks are a great option.
Glue
Glue is not required for this project, but it can be helpful.
If your tape is not super sticky or you want the forks to last better, you can add glue.
Regular white school glue is a good choice, since it dries clear and is easy to clean up.
Make sure you allow the glue to dry completely before using the forks.
Glue can be a helpful addition to this craft project, since it can help to make the forks more durable.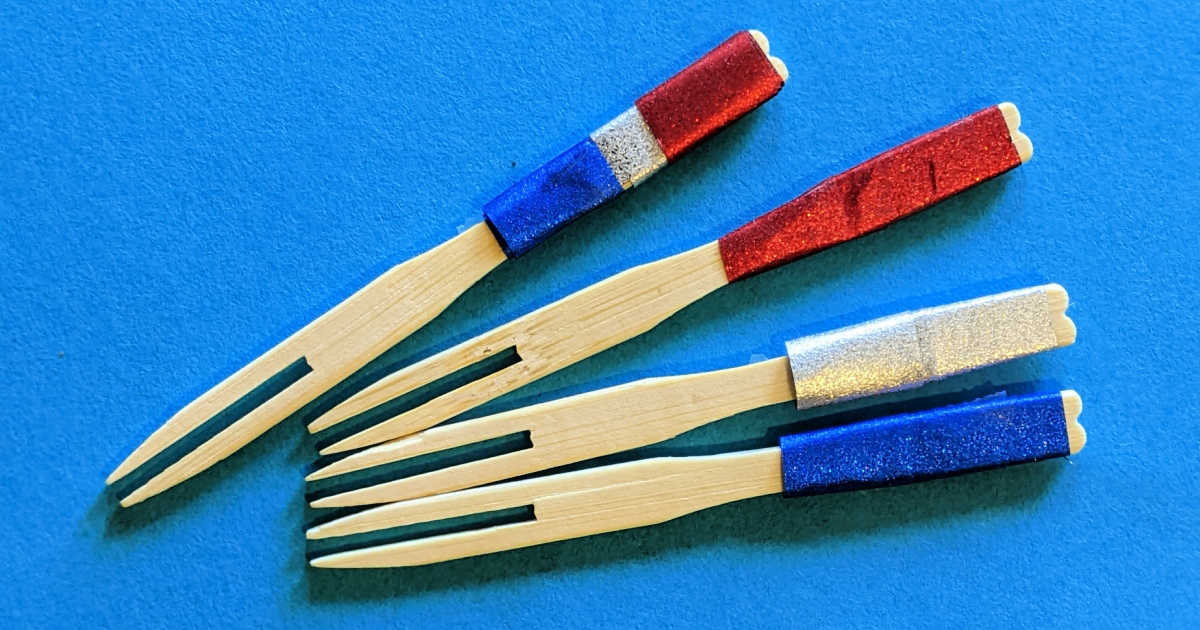 Where to Buy Craft Supplies Online
AliExpress has a huge selection of craft supplies at super low prices – incredibly low prices. Plan ahead when you order, since shipping can take longer than US based companies.
Amazon also has a good selection of supplies and shipping can be very fast.
You can get the appetizer forks and washi tape for this easy DIY craft at either of those online stores.
Get started on your festive, patriotic craft today!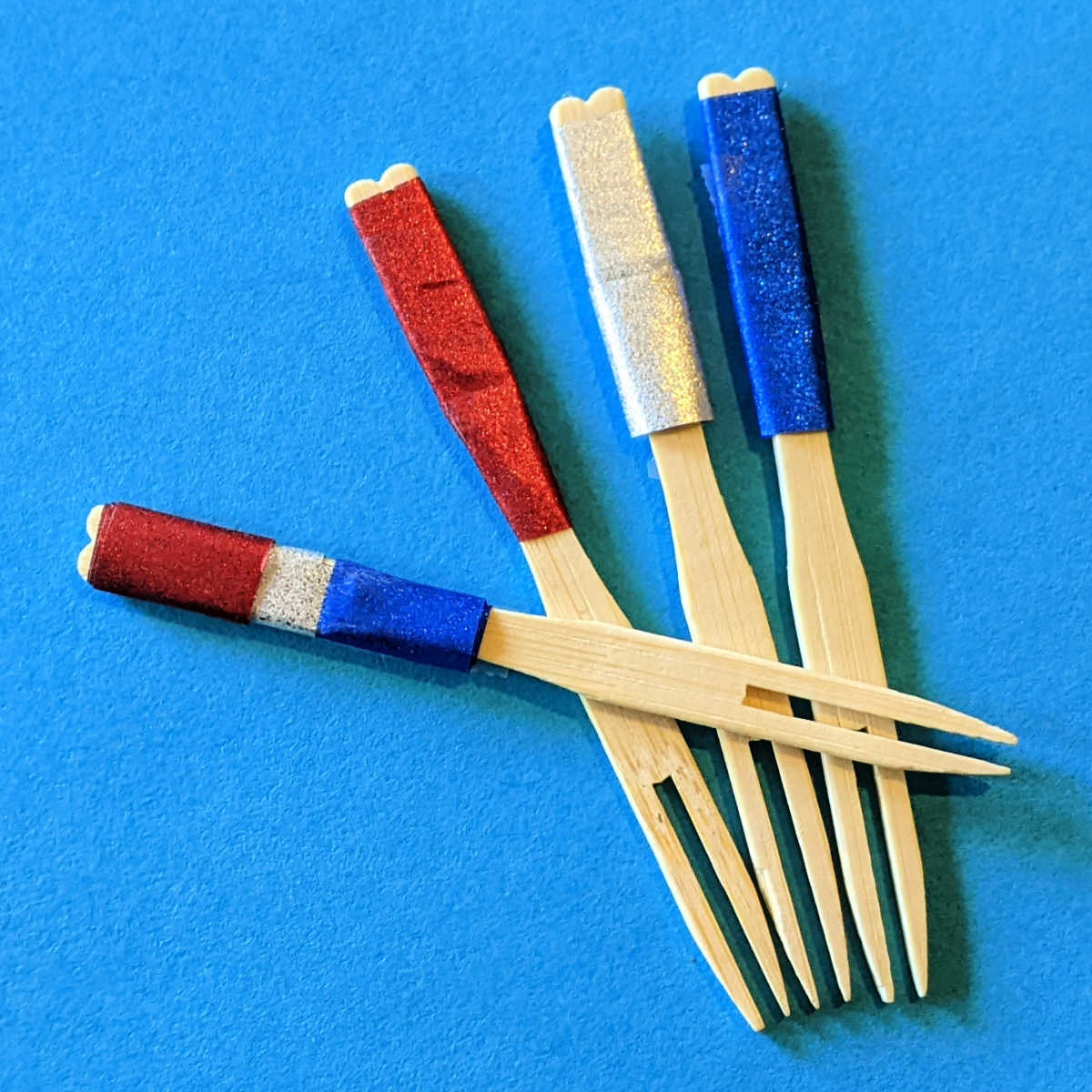 Patriotic Washi Tape Forks Craft
Supplies / Materials
Bamboo Party Forks
Red, White and Blue Washi Tape
Optional: Glue
Tools/Equipment
Scissors
Instructions
1) Gather your supplies and make a basic plan for how you want to wrap your party forks.
2) Wrap the top of the appetizer forks with washi tape and cut with scissors, when your design is how you want it to be.
3) Add glue, IF you want to. Glue can be helpful, if your washi isn't very sticky or if you just want it to be attached to the fork more securely.
4) Enjoy your pretty red, white and blue washi tape forks for appetizers, cheese, fruit or other small foods.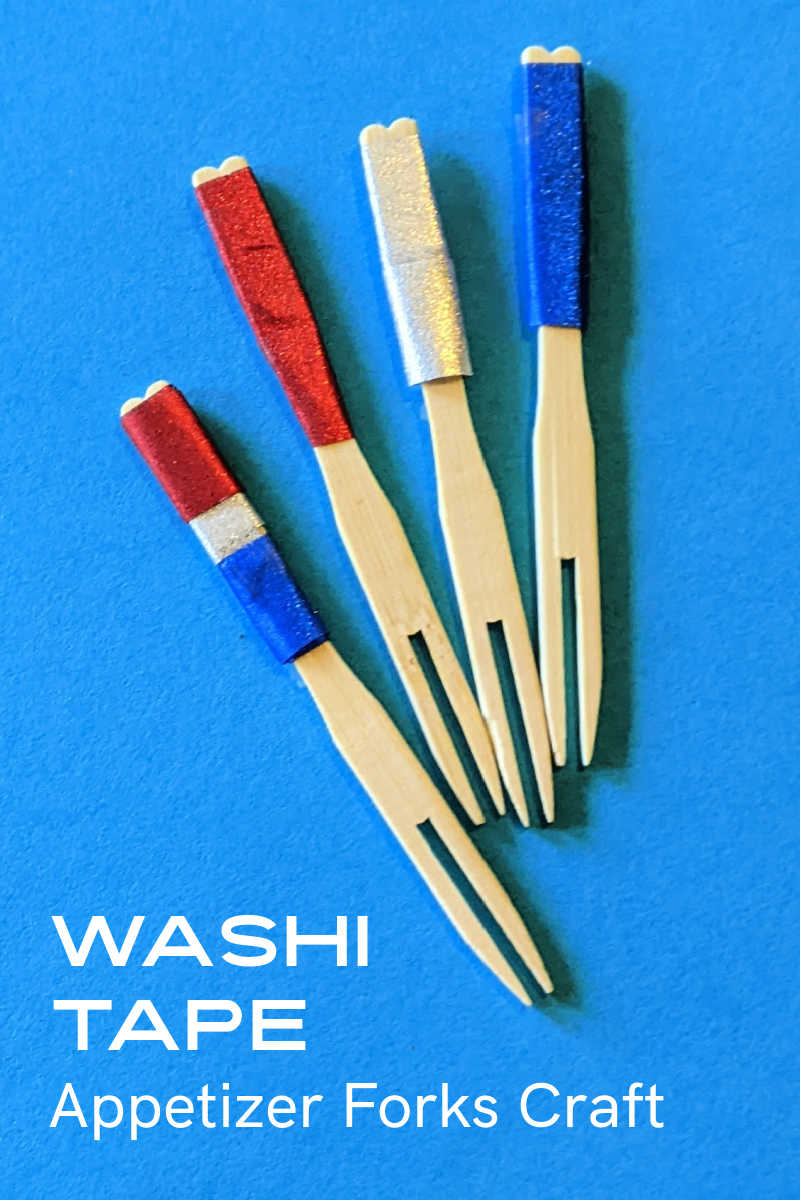 More from Mama Likes This
Take a look at my entertainment articles, so you can keep up with the latest TV, movie and book news.
Patriotic Crafts
Patriotic Printables
Appetizer Fork Crafts
Washi Tape Crafts
Free Printable Activity Pages
Check out my free printables, when you are looking for fun activities to do at home.
Many are from Disney, Netflix and Shout Factory, so they feature movies, TV series and characters that your kids already know and love.
Some are educational, but others are just plain fun.
There are coloring pages, crafts, word puzzles, mazes, memory games and many other family friendly activities.
Shop Now
Check out the latest online deals, so you can save money and pick out some great products for yourself and your family.
What will you buy first?