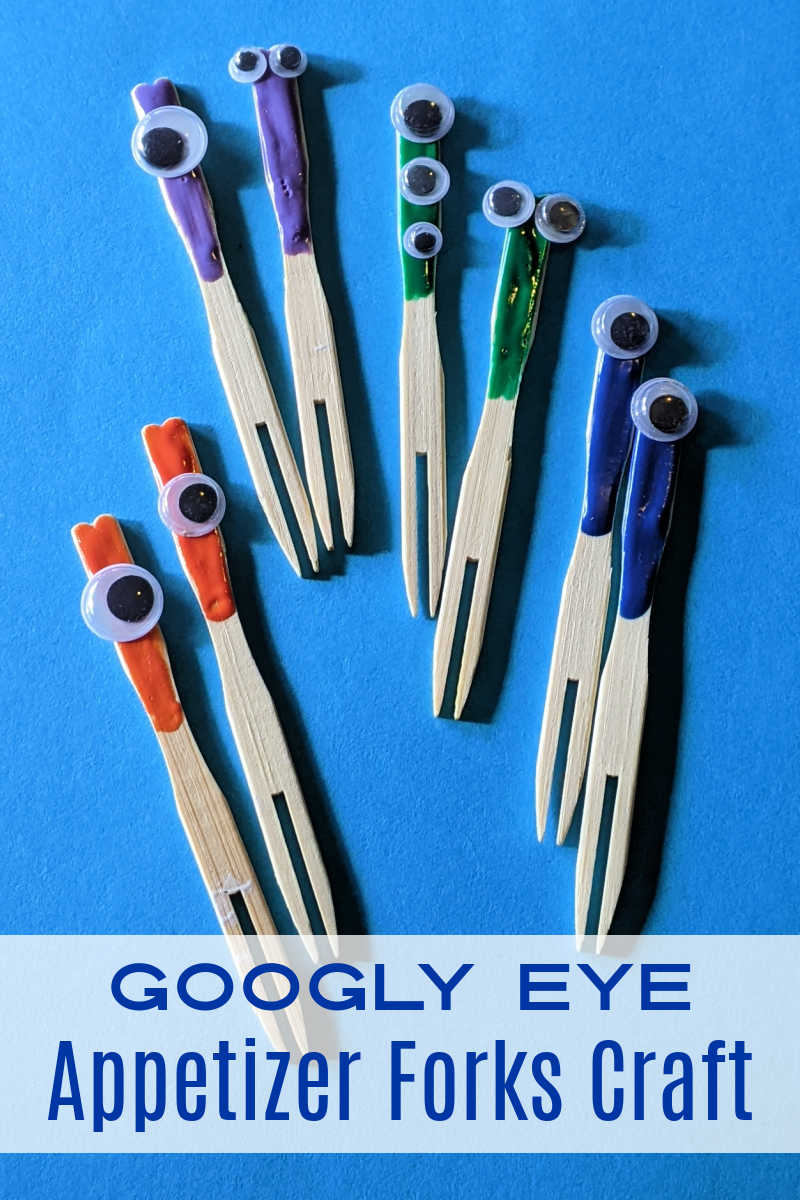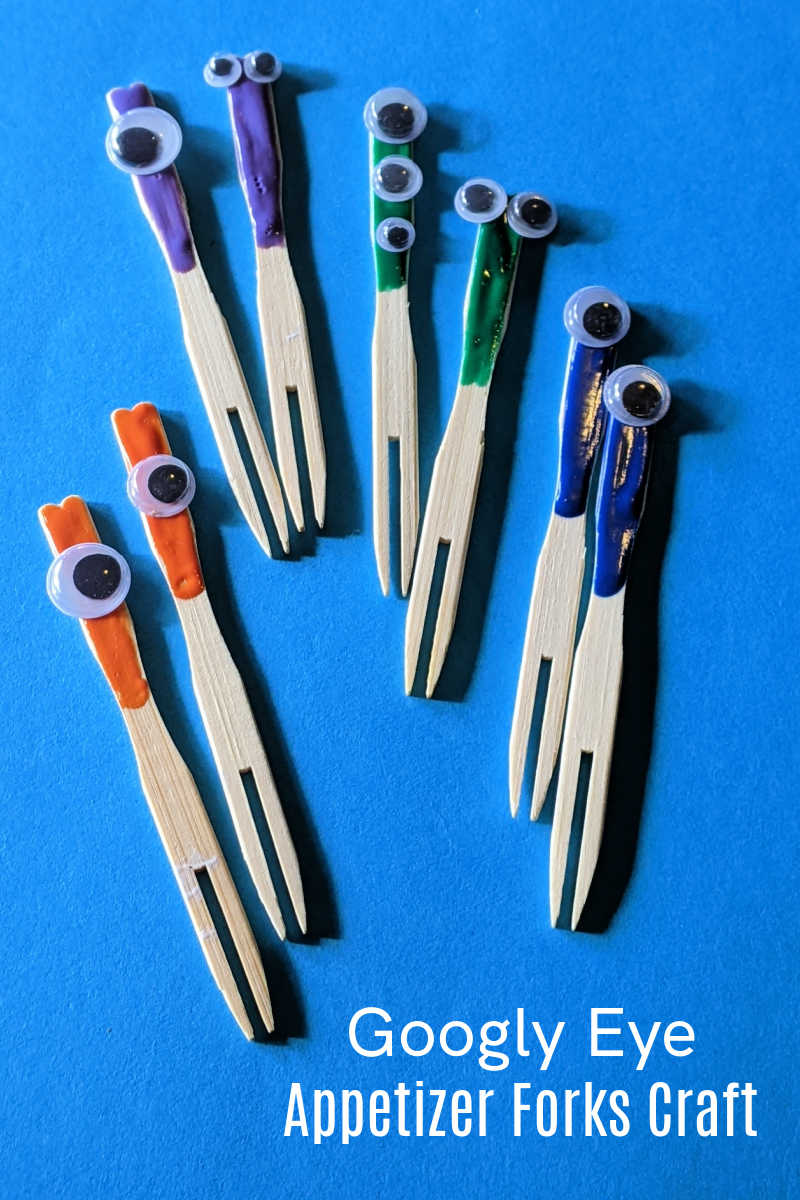 How to Make Silly, Fun, Kooky Googly Eye Appetizer Forks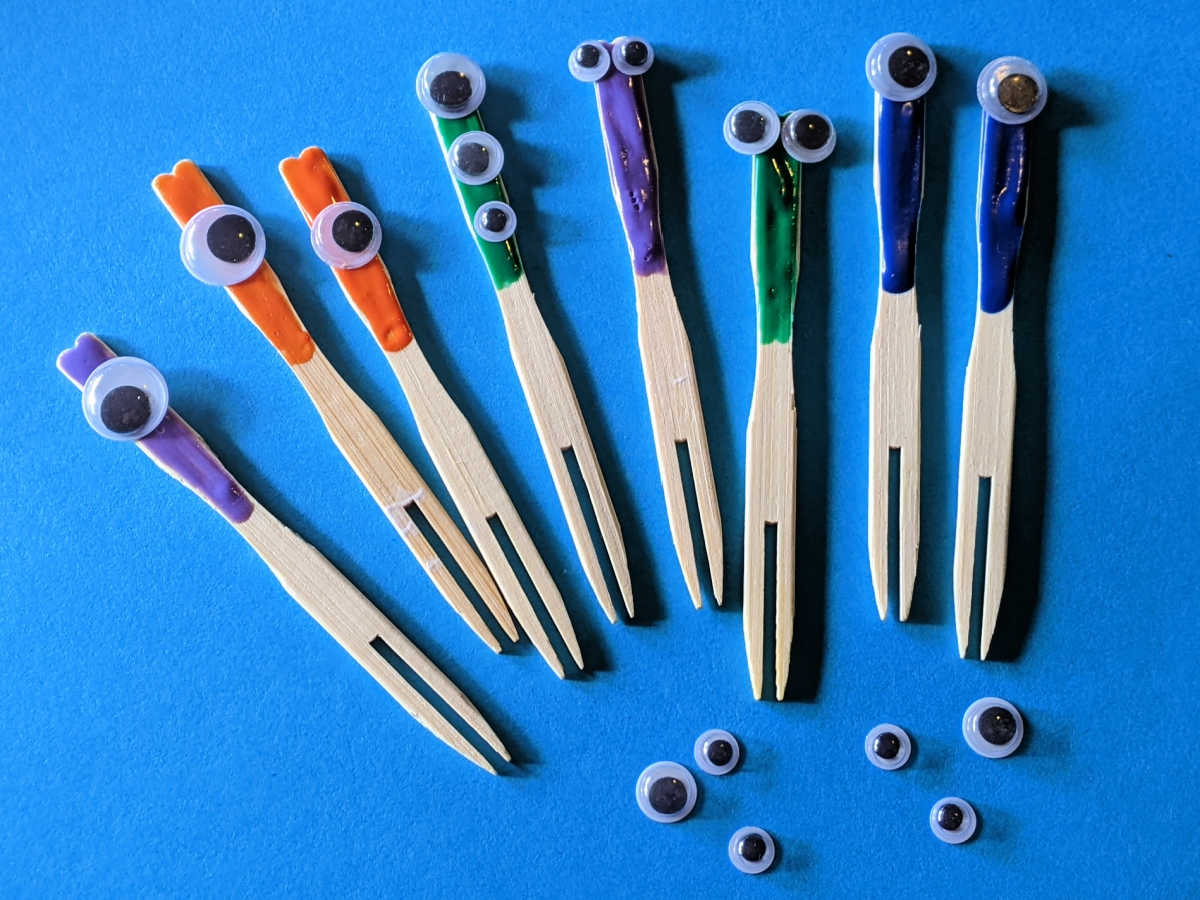 Make this easy googly eye appetizer forks craft, so you can add a little bit of whimsy to your next party or family movie night.
All you need are inexpensive bamboo appetizer forks, dimensional paint, and googly eyes.
You can get creative with the colors and designs of your forks, or you can keep it simple.
Either way, they're sure to be a hit with everyone who sees them.
These goofy forks are perfect for serving fruit, cheese, or other appetizers at a party.
They're great for Halloween, birthday parties or any other time you want to add a little bit of fun and to your tablescape.
So what are you waiting for?
Gather your supplies and create your own googly eyes appetizer forks today!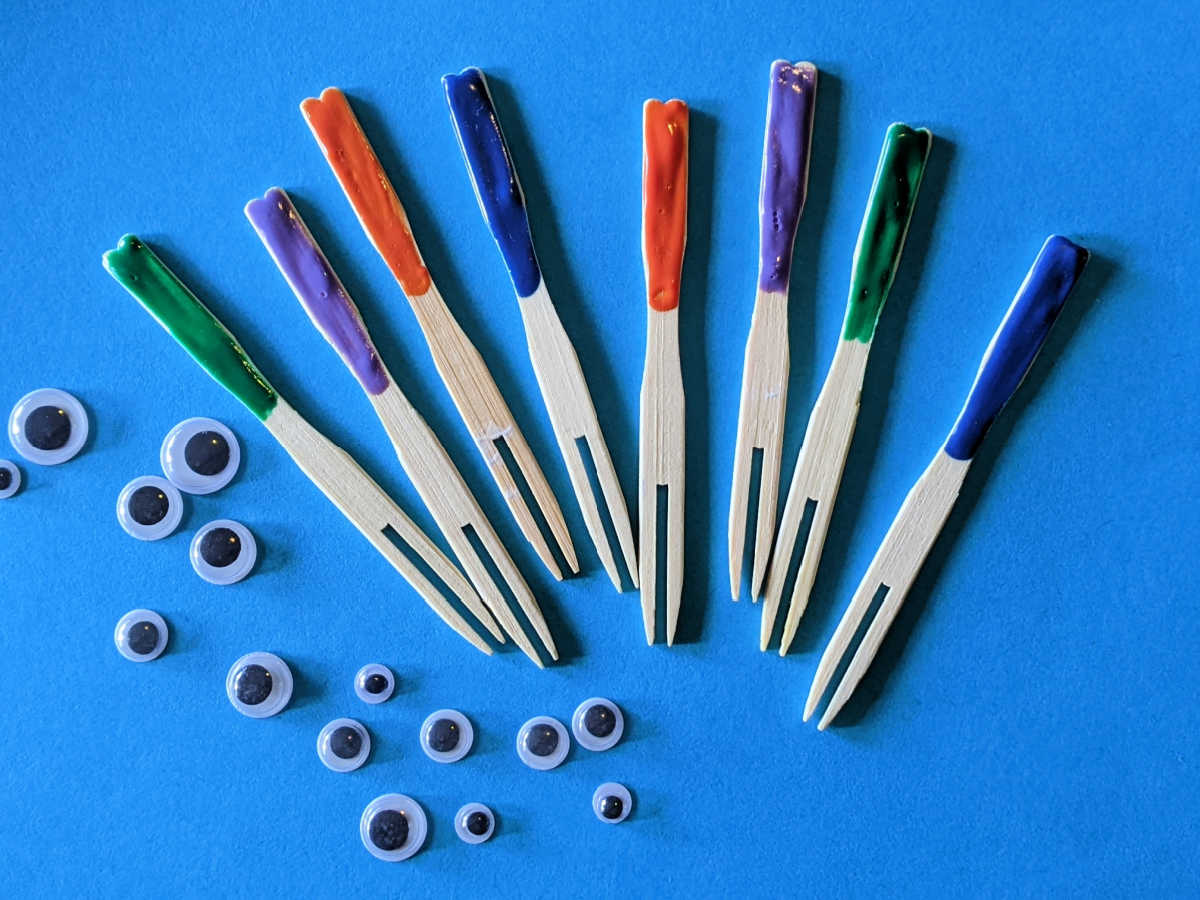 Googly Eyes
When it comes to craft supplies, googly eyes have got to be one of the most fun things to use in a craft project.
These eyes are typically composed of a white plastic or card backing covered by a clear, hard-plastic shell, encapsulating a black plastic disk.
The inner black disk is allowed to move freely within the larger clear plastic shell, which makes the eyes appear to move when the googly eyes are tilted or shaken.
Googly eyes are available in a variety of sizes, from small ones that are just a few millimeters in diameter to large ones that can be several centimeters across.
The package I used for this project came with a whole lot of eyes in several different sizes.
Self-adhesive googly eyes are great for crafters, as they look fantastic are are easy to use.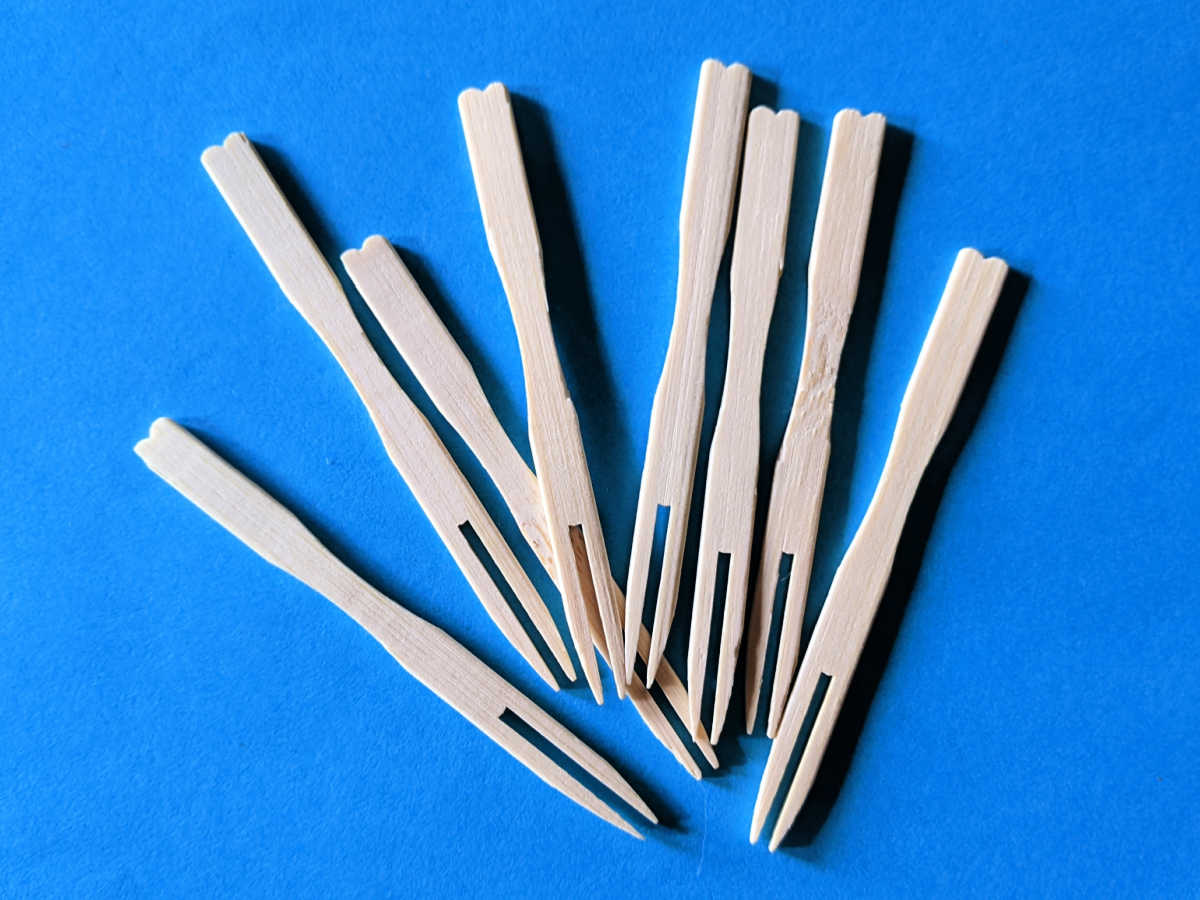 Bamboo Appetizer Forks
Bamboo appetizer forks are a great way to serve your guests appetizers at your next party.
They're inexpensive, useful, and look great.
Plus, they're fun for kids to use and disposable, so you don't have to worry about washing them after the party.
These little wood forks are perfect for serving a variety of appetizers, such as cheese, fruit, and crackers.
They're also sustainable and biodegradable, so you can feel good about using them.
No matter what you're serving, bamboo appetizer forks with googly eyes will make your party extra fun.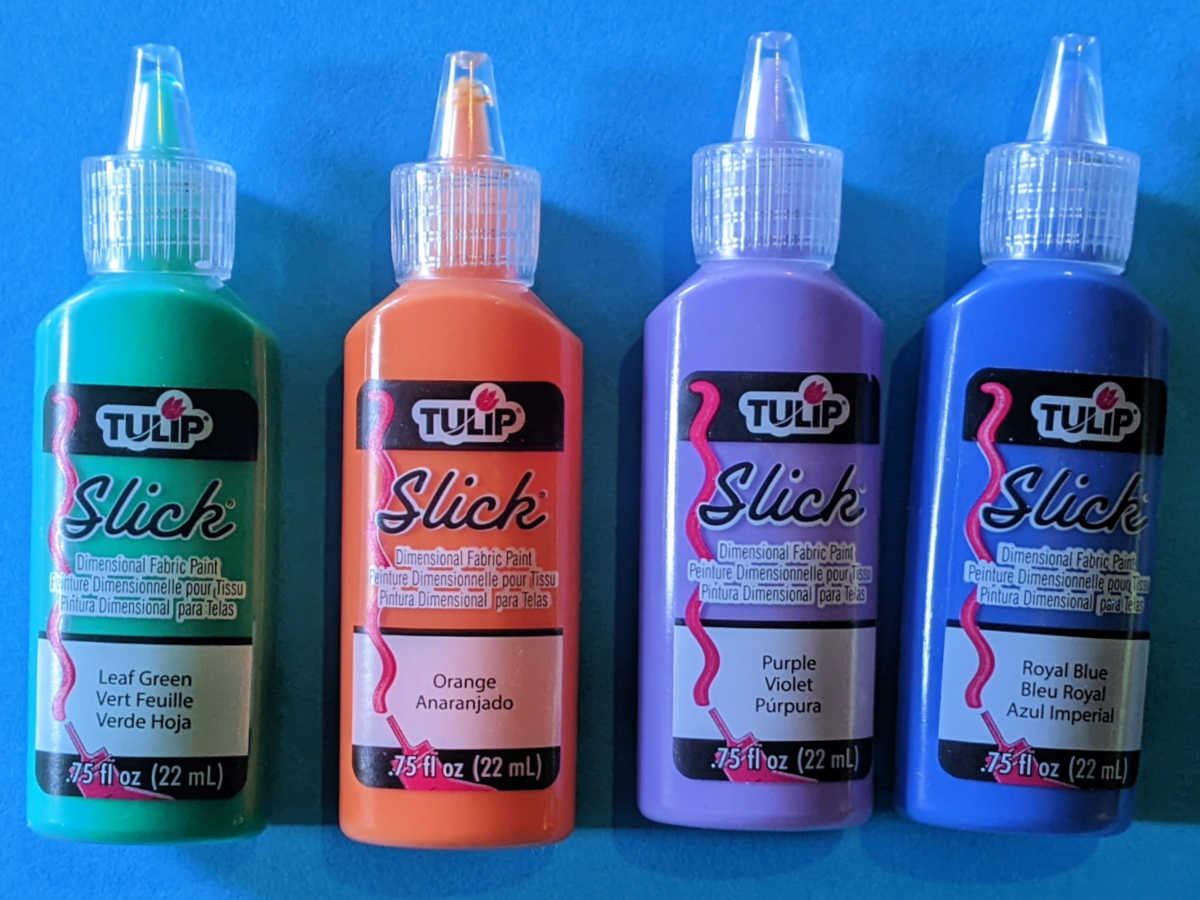 I used Tulip Dimensional Paint to decorate these appetizer forks.
The paint has a glossy finish, so it looks wet even after it dries.
I love Tulip brand paint and craft supplies, since they are always high quality and the colors are vibrant.
For this craft, I used the Rainbow & Neon Dimensional Fabric Paint Pack.
The paints are ideal for fabric, but they also work well on other surfaces like bamboo wood.
They come in handy squeeze bottles with pointed tips that make it easy to apply the paint directly to the forks.
There's no need for a paintbrush!
Just squeeze the paint onto the wood and you're good to go.
If you're careful, this can be a virtually mess-free paint project.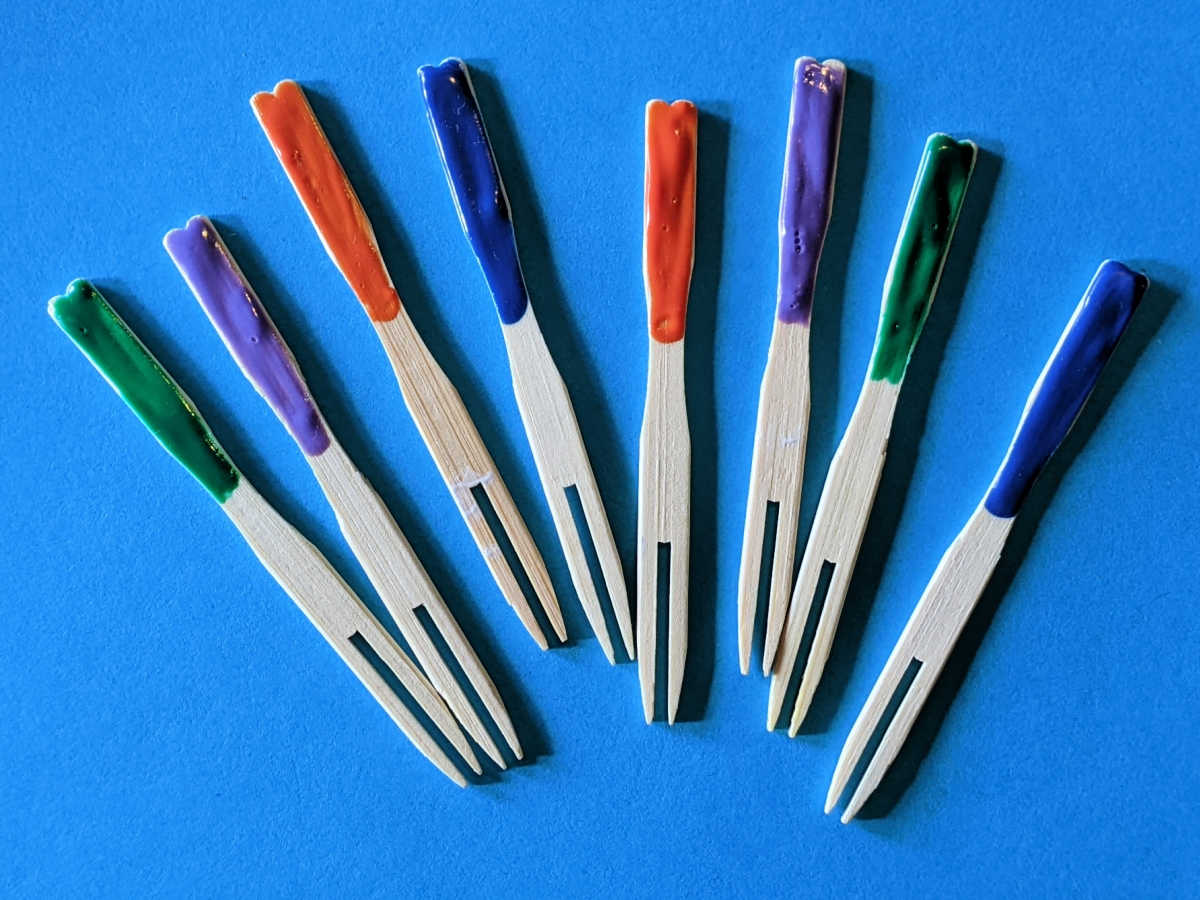 Where to Buy Craft Supplies Online
AliExpress has a huge selection of craft supplies at super low prices – incredibly low prices. Plan ahead when you order, since shipping can take longer than US based companies.
Amazon also has a good selection of supplies and shipping can be very fast.
Gather your supplies and make your own googly eyes appetizer forks.
This is an easy craft that the whole family can enjoy, and they're sure to add some extra fun and laughs to your next party.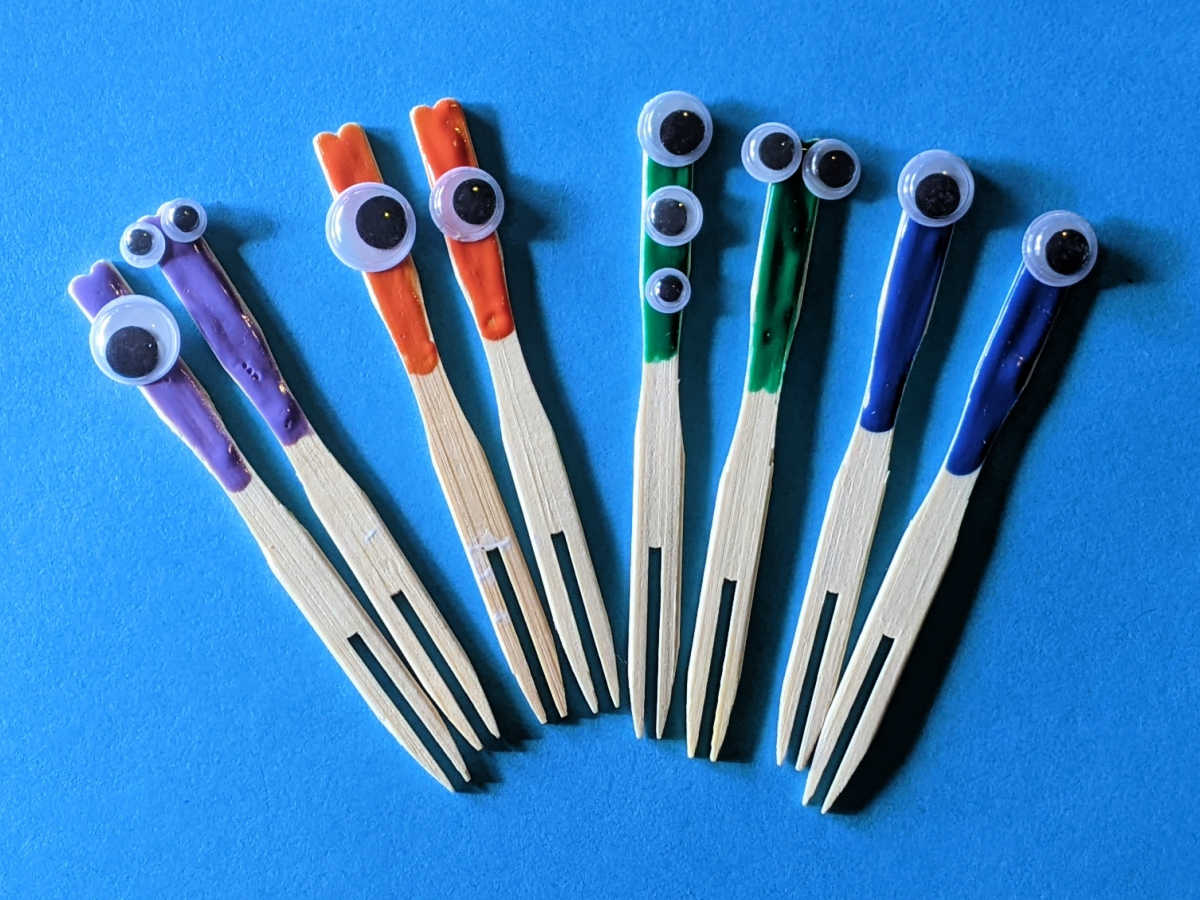 Googly Eye Appetizer Forks Craft
Supplies / Materials
Bamboo Party Forks
Tulip Dimensional Paint
Googly Eyes
Tools/Equipment
None
Instructions
1) Gather your supplies and make a basic plan for your appetizer fork craft. Make yours just like mine or make yours unique.
2) Paint the top part of each bamboo fork by gently squeezing paint out of the bottles. Decorate as many as you'd like.
3) Let the paint thoroughly dry. If the weather is hot and dry, paint will dry more quickly. If it is cold and wet, drying does take longer. Plan appropriately.
4) Stick a single googly eye or multiple eyes to each appetizer fork.
5) Enjoy food and fun with these silly party forks!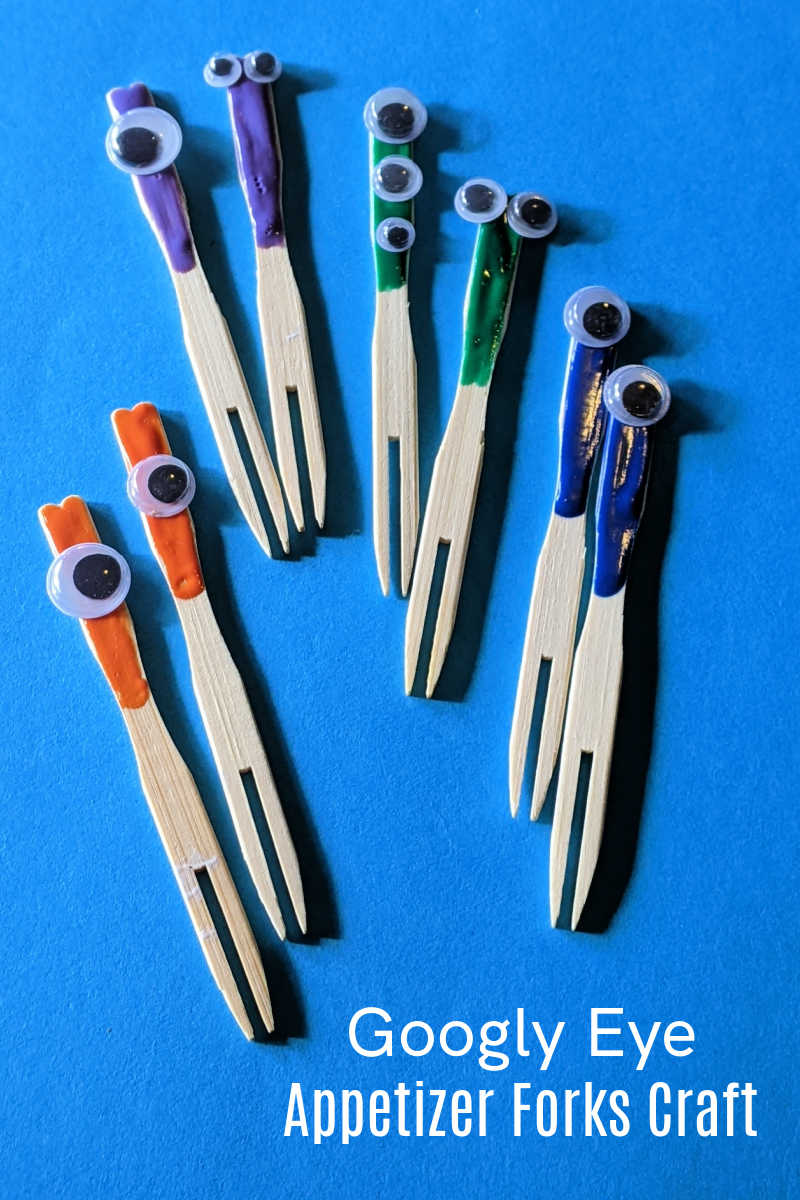 More from Mama Likes This
Take a look at my entertainment articles, so you can keep up with the latest TV, movie and book news.
Appetizer Fork Crafts
Crafts Made with Tulip Paints and Dyes
Unfinished Wood Crafts
Halloween Crafts
Free Printable Activity Pages
Check out my free printables, when you are looking for fun activities to do at home.
Many are from Disney, Netflix and Shout Factory, so they feature movies, TV series and characters that your kids already know and love.
Some are educational, but others are just plain fun.
There are coloring pages, crafts, word puzzles, mazes, memory games and many other family friendly activities.
Shop Now
Check out the latest online deals, so you can save money and pick out some great products for yourself and your family.
What will you buy first?