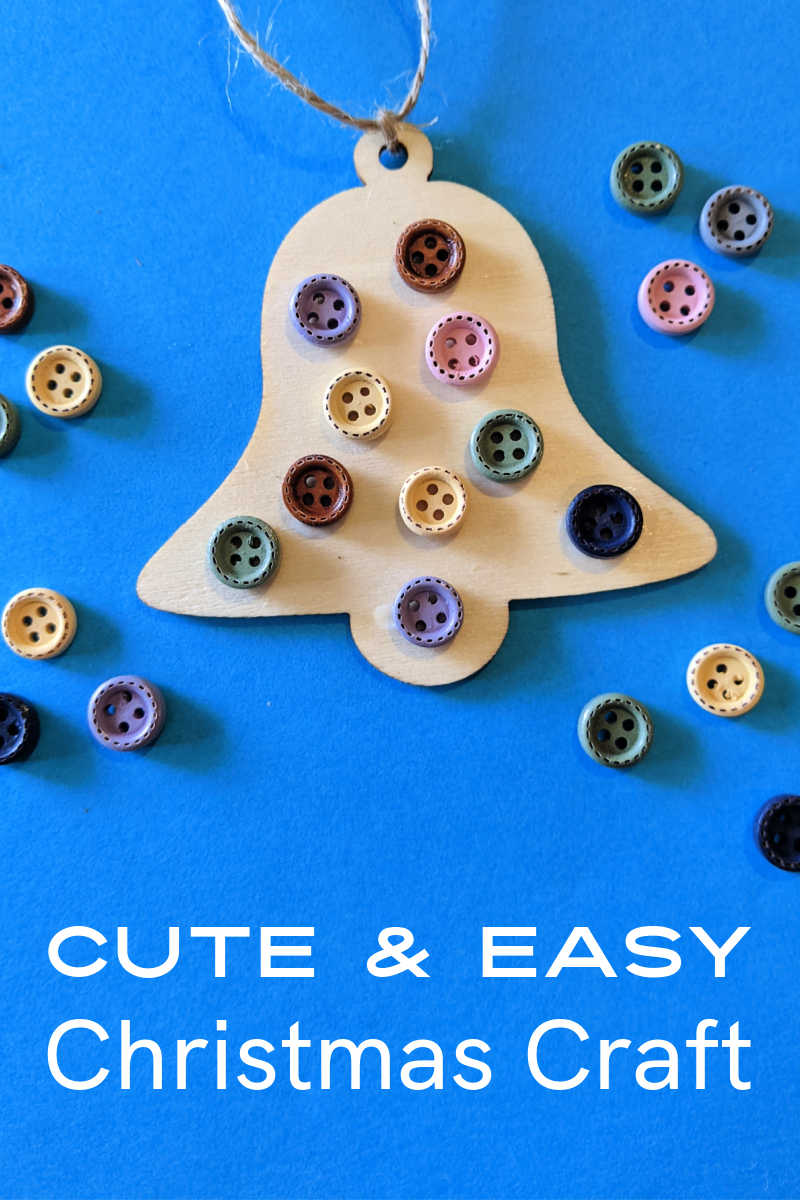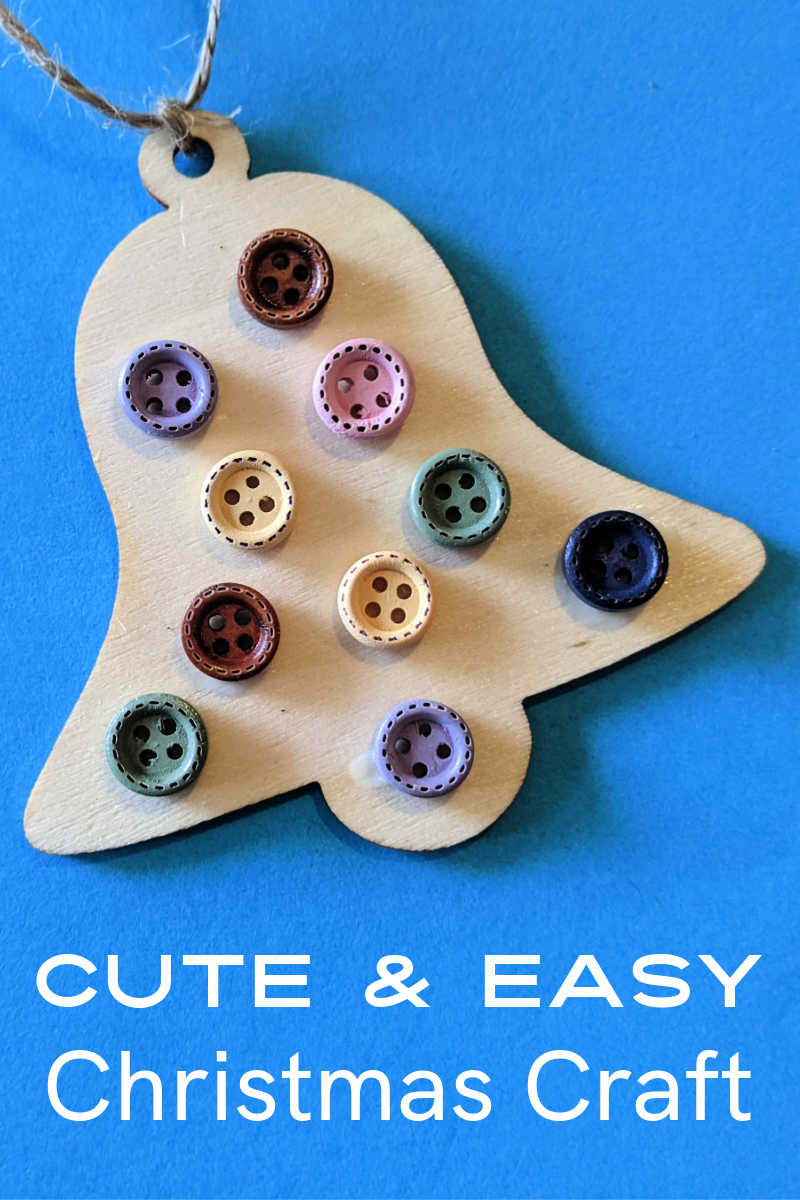 Wood Christmas Bells Decorated with Buttons: A Charming and Easy Craft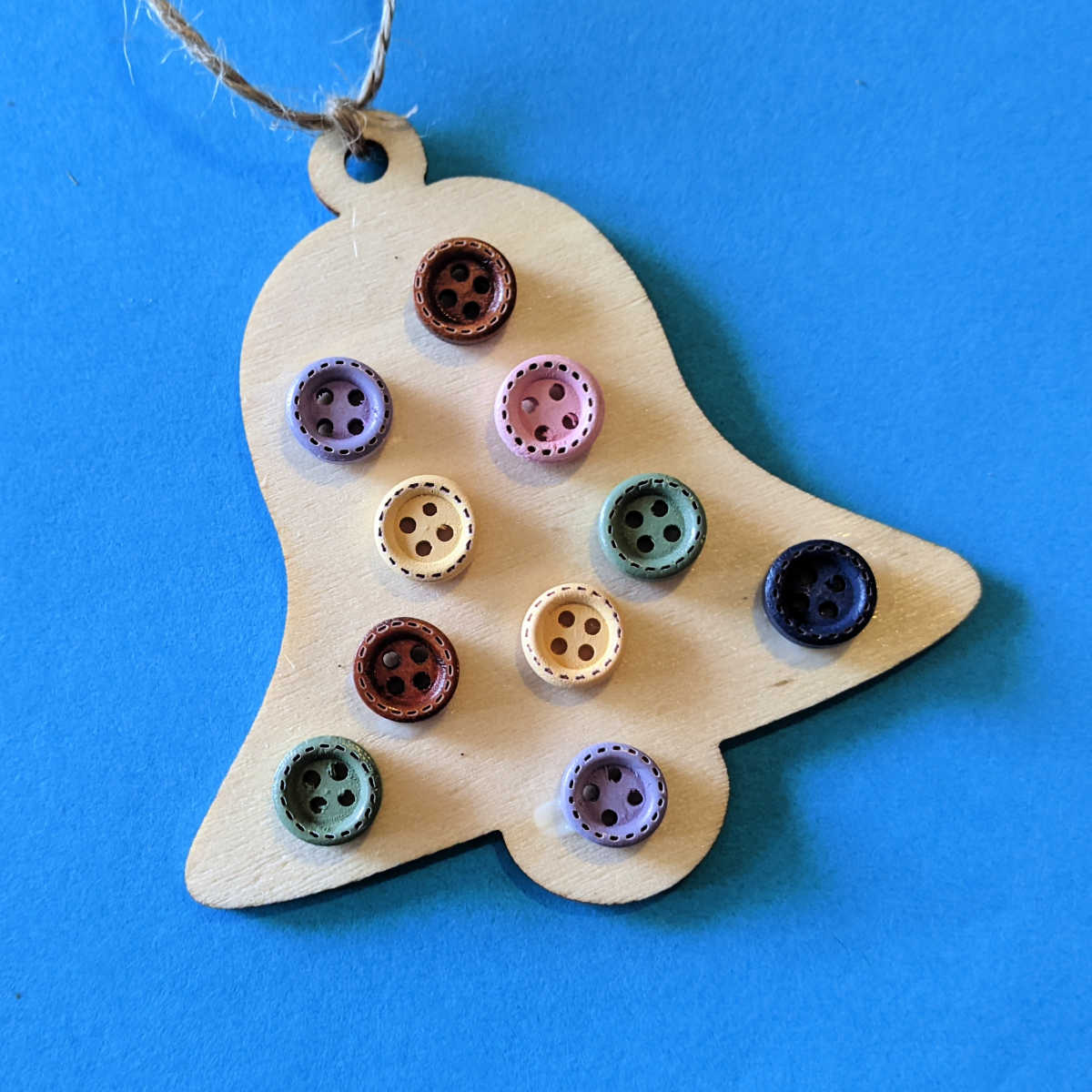 It's easy to make a festive wood Christmas bell craft with buttons, bell shaped unfinished wood and a little creativity.
This project is perfect for kids or adults of all ages to do at home or as part of a group craft activity.
It doesn't take any advanced skills and it can be customized however you'd like.
With just a few simple supplies, you can create a unique and beautiful ornament that will brighten up your tree or home décor.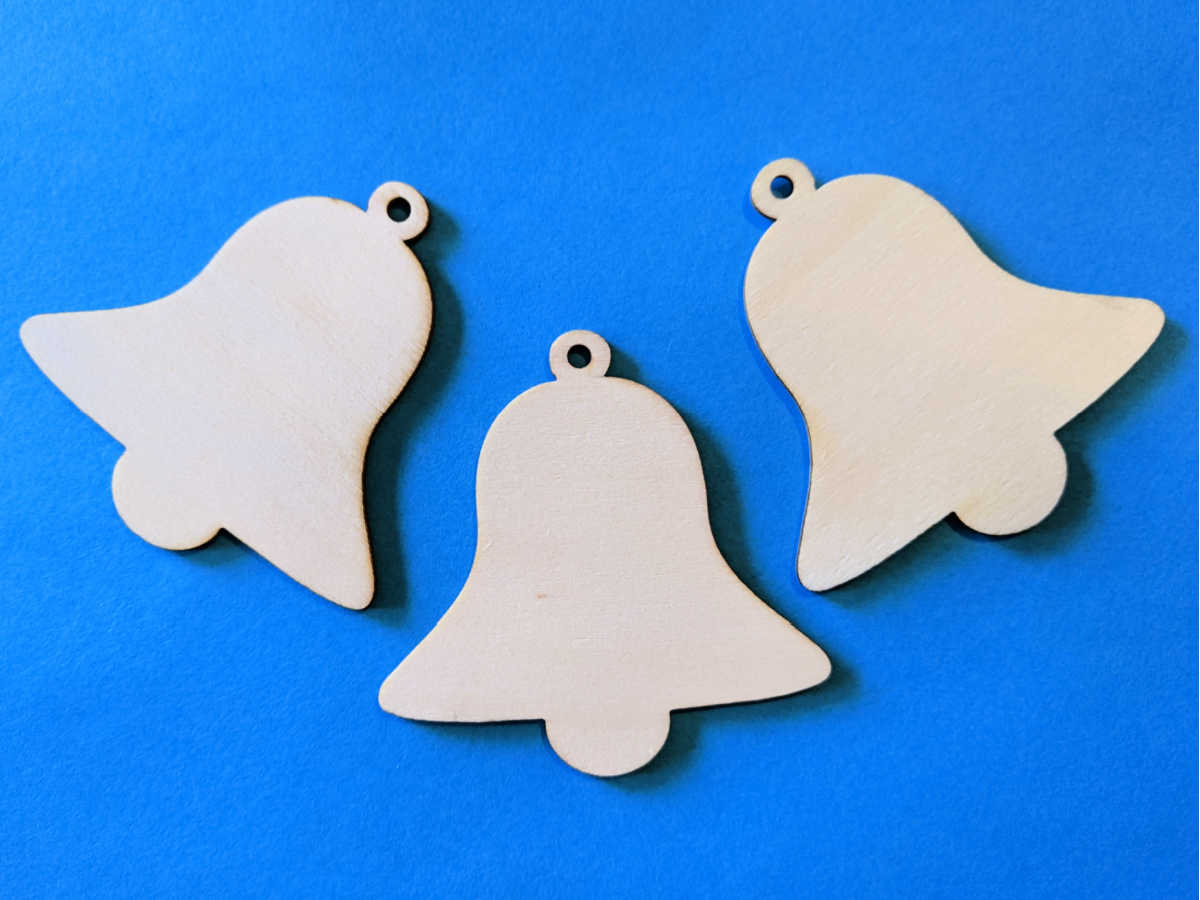 Unfinished Wood Bells: A Versatile and Affordable Craft Material
Unfinished wood bells are a versatile and affordable craft material that can be used to create a variety of projects, from this simple Christmas bell craft to more elaborate projects.
They are perfect for kids and adults alike, and they require no sanding or painting, making for quick and easy projects.
The bells are also a great way to add a touch of natural wood to your home décor.
Their simple, elegant design can be dressed up or down, depending on your style.
And because they are unfinished, you can customize them to your liking.
No matter what your skill level or budget, unfinished wood bells are a great way to add homemade creativity and beauty to your home for the holidays.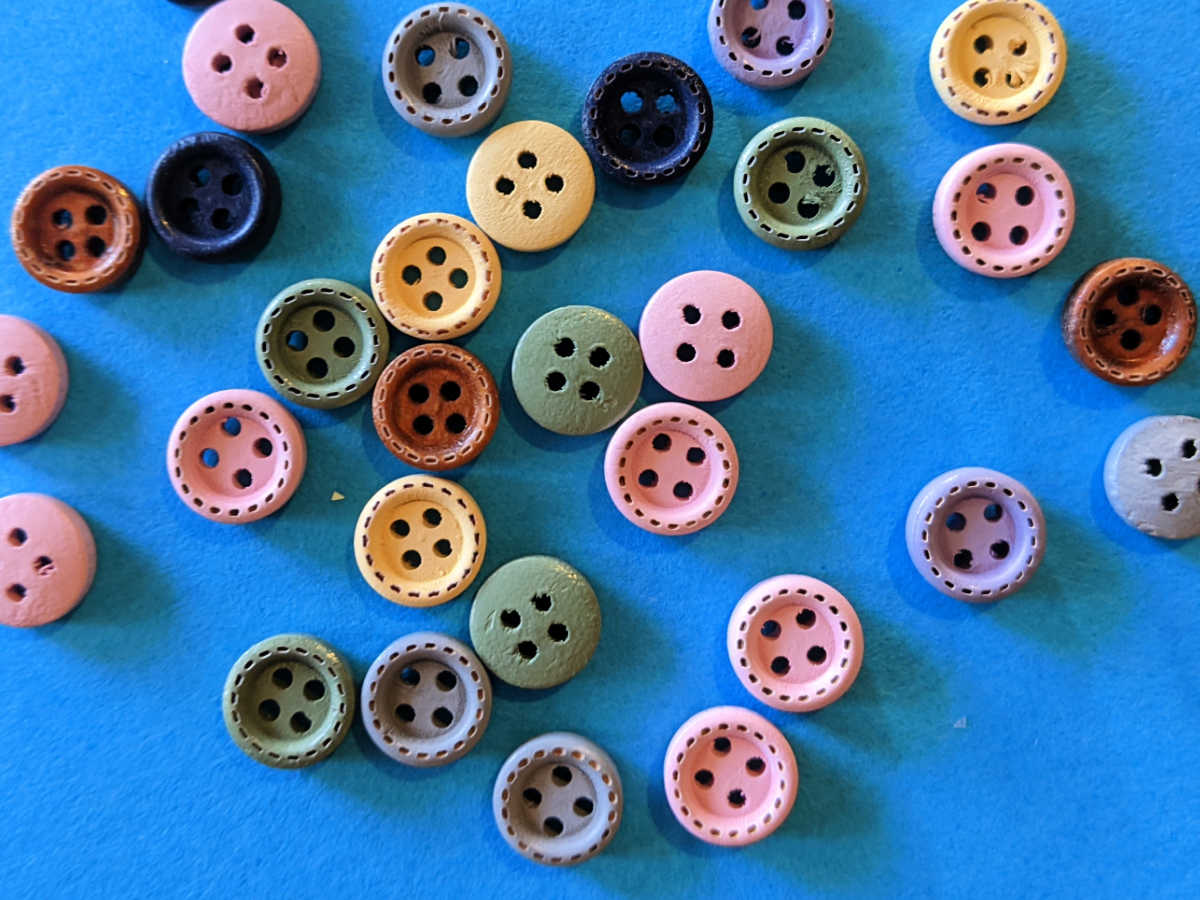 Buttons: A Cute and Affordable Way to Add Personality to Your Crafts
Buttons are a versatile and affordable craft material that can be used to create a variety of projects.
They come in a variety of shapes, sizes, and colors, so you can find the perfect buttons to suit your style.
In this project, I used muted vintage buttons to create an old-fashioned holiday look.
The buttons are easy to work with, even for kids.
I arranged the buttons in a simple pattern, but you can arrange them in any way you like.
Buttons are a great way to add personality and charm to your crafts.
They are also a fun and easy craft project for kids of all ages.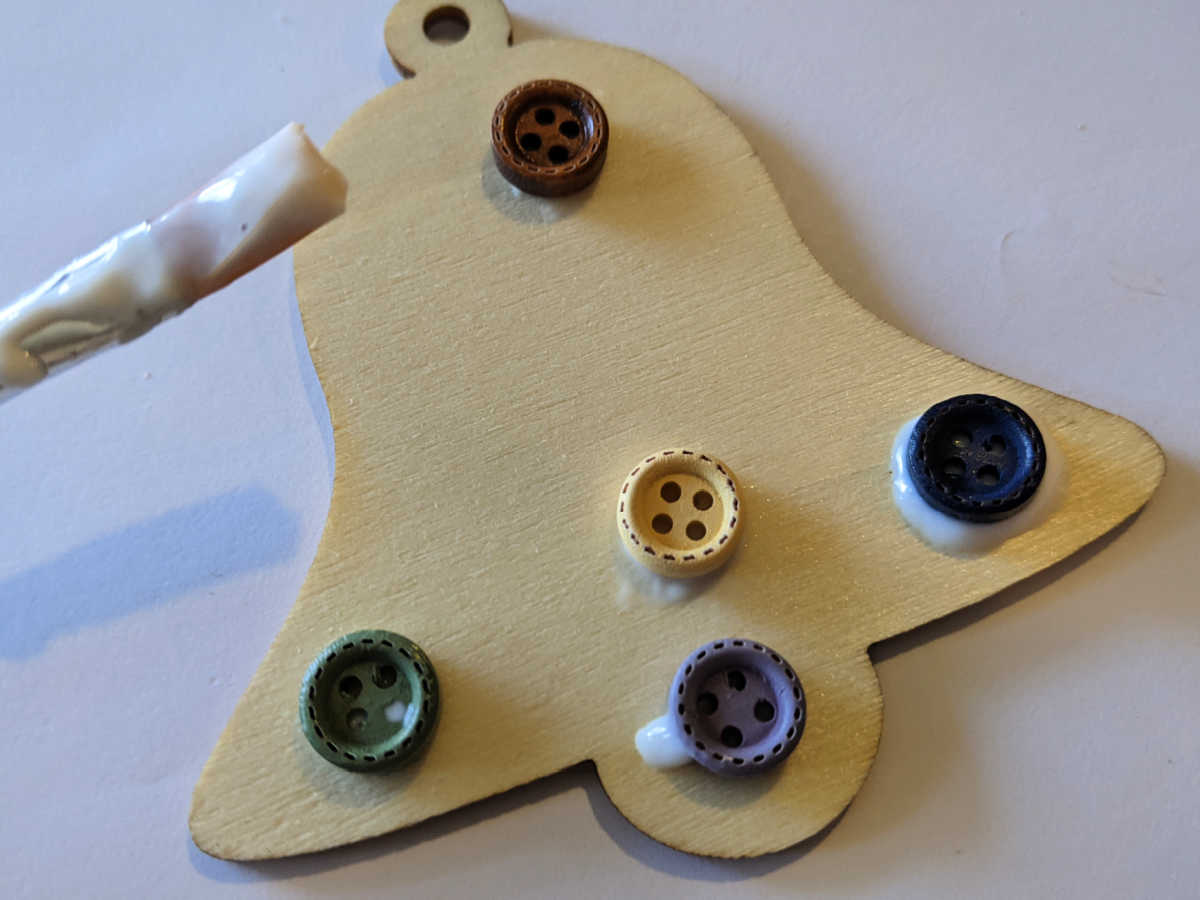 Choosing the Right Glue for Your Button Bell Craft
There are many different types of glue that can be used for crafts, but not all glues are created equal.
Some glues are better suited for certain materials or projects than others.
Regular white school glue is a kid-friendly, clear, non-toxic glue that is easy to use and dries clear. It is a good choice for general craft projects, such as gluing paper, fabric, and wood. However, it may not be strong enough to hold buttons securely on a bell.
Tacky craft glue is a thicker, more adhesive glue that is good for projects that require a stronger bond. It is also good for gluing materials that are difficult to glue with regular white school glue, such as foam and plastic. If you are concerned about the buttons falling off, tacky craft glue is a good option.
In my experience, regular white school glue was sufficient for my Christmas bells made with small, lightweight buttons.
I used it to make my own button bells several months ago, and the buttons are still securely attached to the wood.
However, if you want to be extra sure, tacky craft glue is a good choice.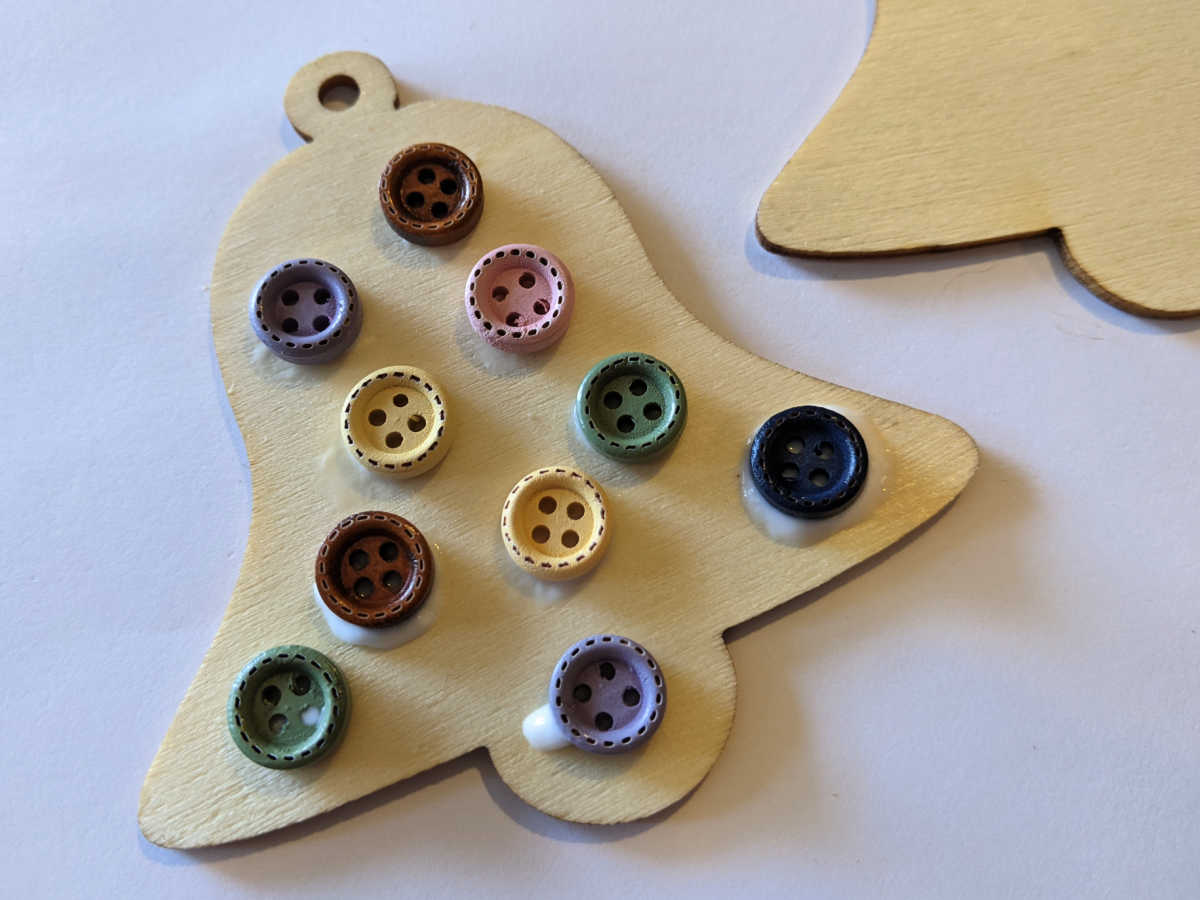 Where to Buy Craft Supplies Online
AliExpress has a huge selection of craft and jewelry making supplies at super low prices – incredibly low prices. Plan ahead when you order, since shipping can take longer than US based companies.
Amazon also has a good selection of supplies and shipping can be very fast.
You can get supplies for this DIY Christmas craft project at either of those online stores.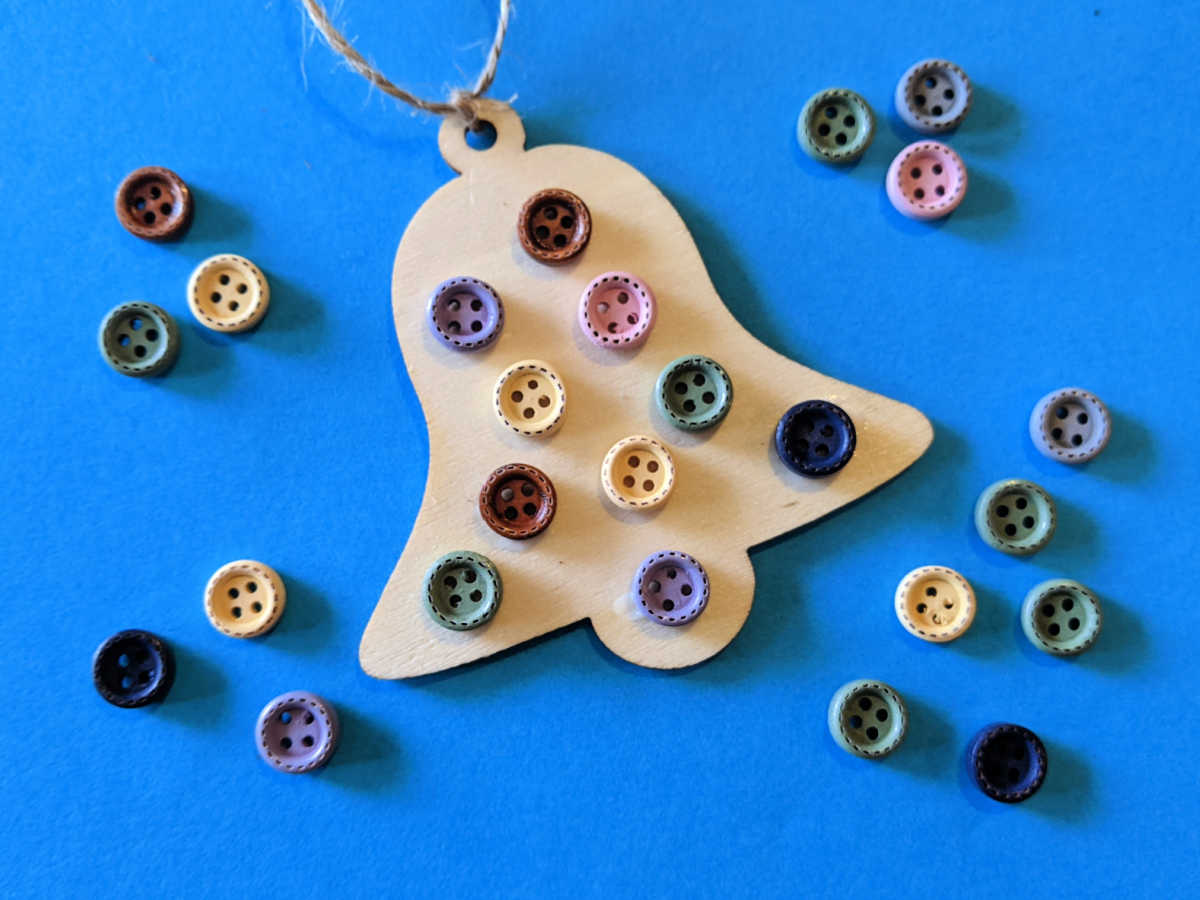 Wood Christmas Bell Craft
Supplies / Materials
Unfinished Wood Bells
Small Vintage-look Buttons
White School Glue or Tacky Craft Glue
Ribbon or Twine
Tools/Equipment
Optional: Paint Brush for Glue
Instructions
1) Gather your supplies and plan how you want to decorate the unfinished wood bell. Make yours just like mine, if you'd like. Or get creative and come up with your own pattern for the button placement.
2) Squeeze a dollop of glue onto the wood and place a button on top of it, pressing down gently.
3) Repeat with other buttons until your Christmas bell is complete.
4) Set aside and let the glue dry.
5) Hang with twine or ribbon.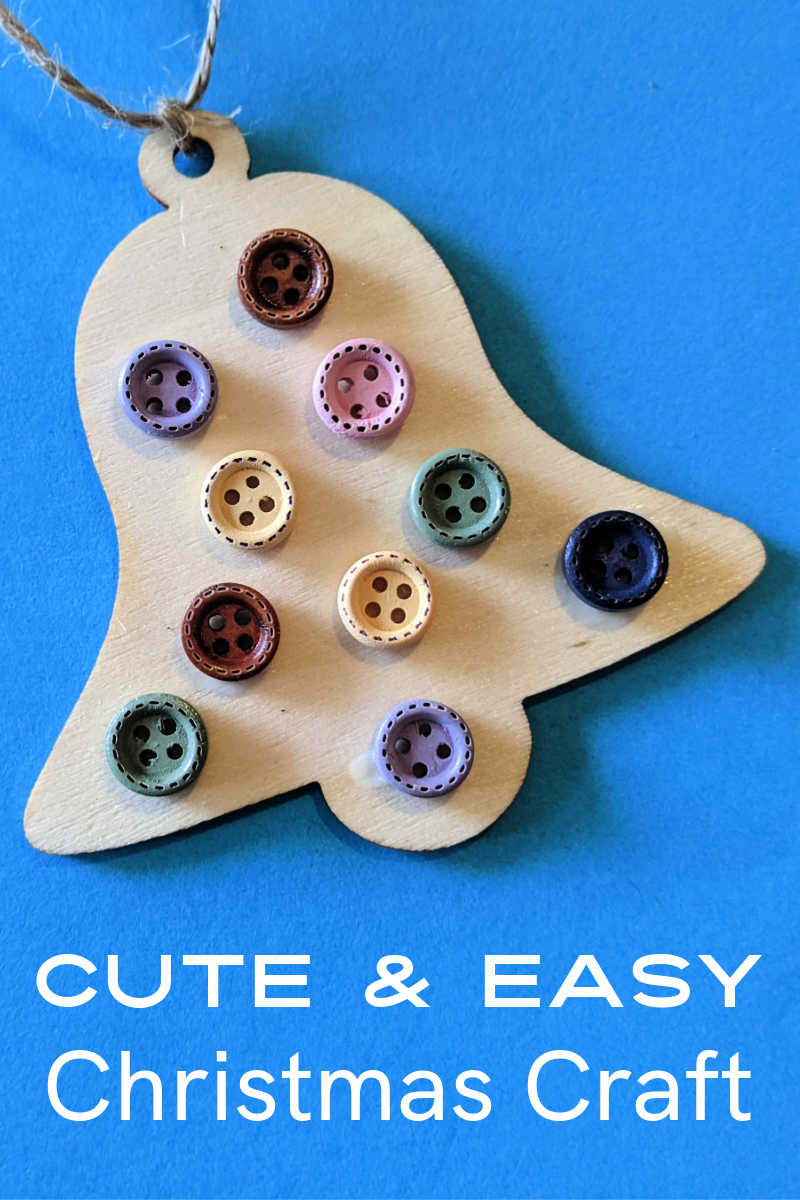 More from Mama Likes This
Take a look at my entertainment articles, so you can keep up with the latest TV, movie and book news.
Bell Crafts
Button Craft
Unfinished Wood Crafts
Free Printable Activity Pages
Check out my free printables, when you are looking for fun activities to do at home.
Many are from Disney, Netflix and Shout Factory, so they feature movies, TV series and characters that your kids already know and love.
Some are educational, but others are just plain fun.
There are coloring pages, crafts, word puzzles, mazes, memory games and many other family friendly activities.
Shop Now
Check out the latest online deals, so you can save money and pick out some great products for yourself and your family.
What will you buy first?