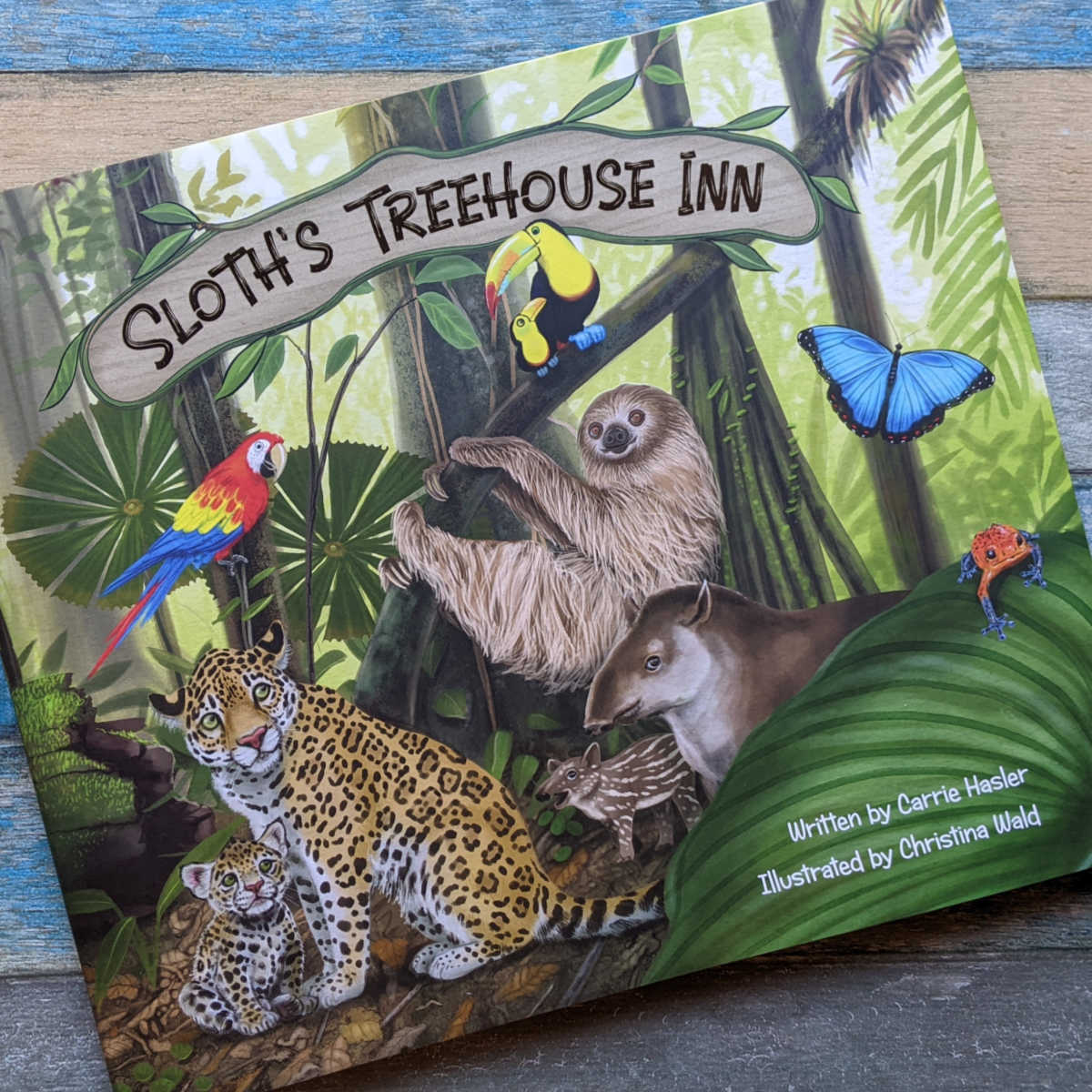 San Diego Zoo Wildlife Alliance Children's Book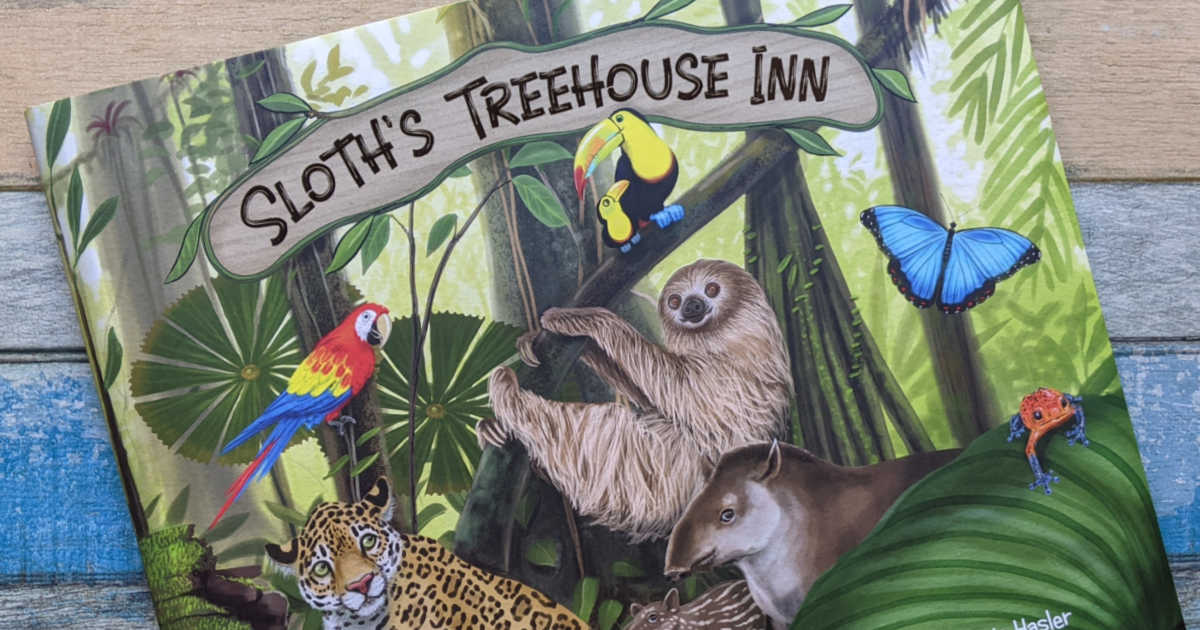 Kids will enjoy the adorable Sloth's Treehouse Inn book as they read the sweet story and learn about zoo animals.
The illustrated book is fiction, but there are good animal and habitat facts and life lessons woven into the story.
My family had annual passes to the San Diego Zoo and Safari Park for years, so we are well acquainted with their conservation and education efforts.
This book is right in line with the good work that they do.
The story is perfect for kids and the lifelike illustrations are beautiful.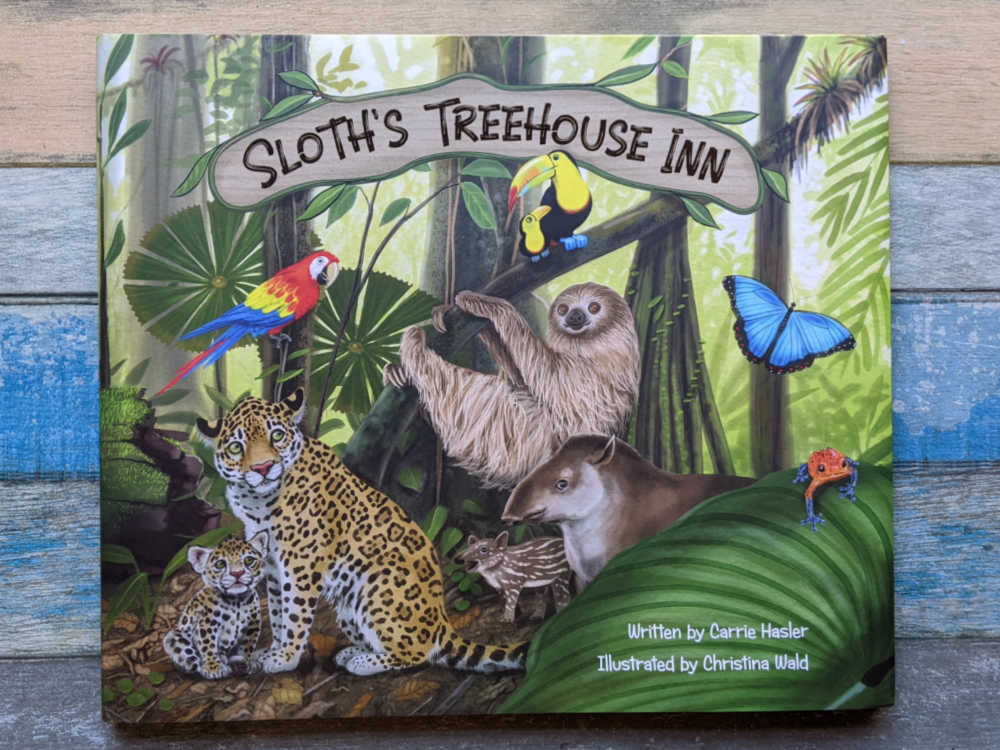 San Diego Zoo Wildlife Alliance Press
isbn 978-1943198139
Pub Date October 11, 2022
Synopsis
Rising through the lush canopy of trees, the Treehouse Inn is a place where rainforest animals of the Amazon seek shelter and take it easy.
Its very fine innkeeper, Santiago the sloth, always takes good care of each of his guests.
From howler monkeys to butterfly chrysalises, Santiago seems to find the perfect spot for every animal among the branches and leaves.
He fluffs their pillows at night, has teatime in the afternoon, and reads bedtime stories.
But, with so many trees in the rainforest being cut down, more and more animals seek shelter at the Treehouse Inn.
Santiago soon finds his inn is overcrowded, and all the animals begin to squabble.
Can he find room for everyone?
Or will he have to turn guests away?
Author
Illustrator
Christina Wald
Genres
Children
Animals
Fiction
Suggested Ages
Ages 4 to 8 years old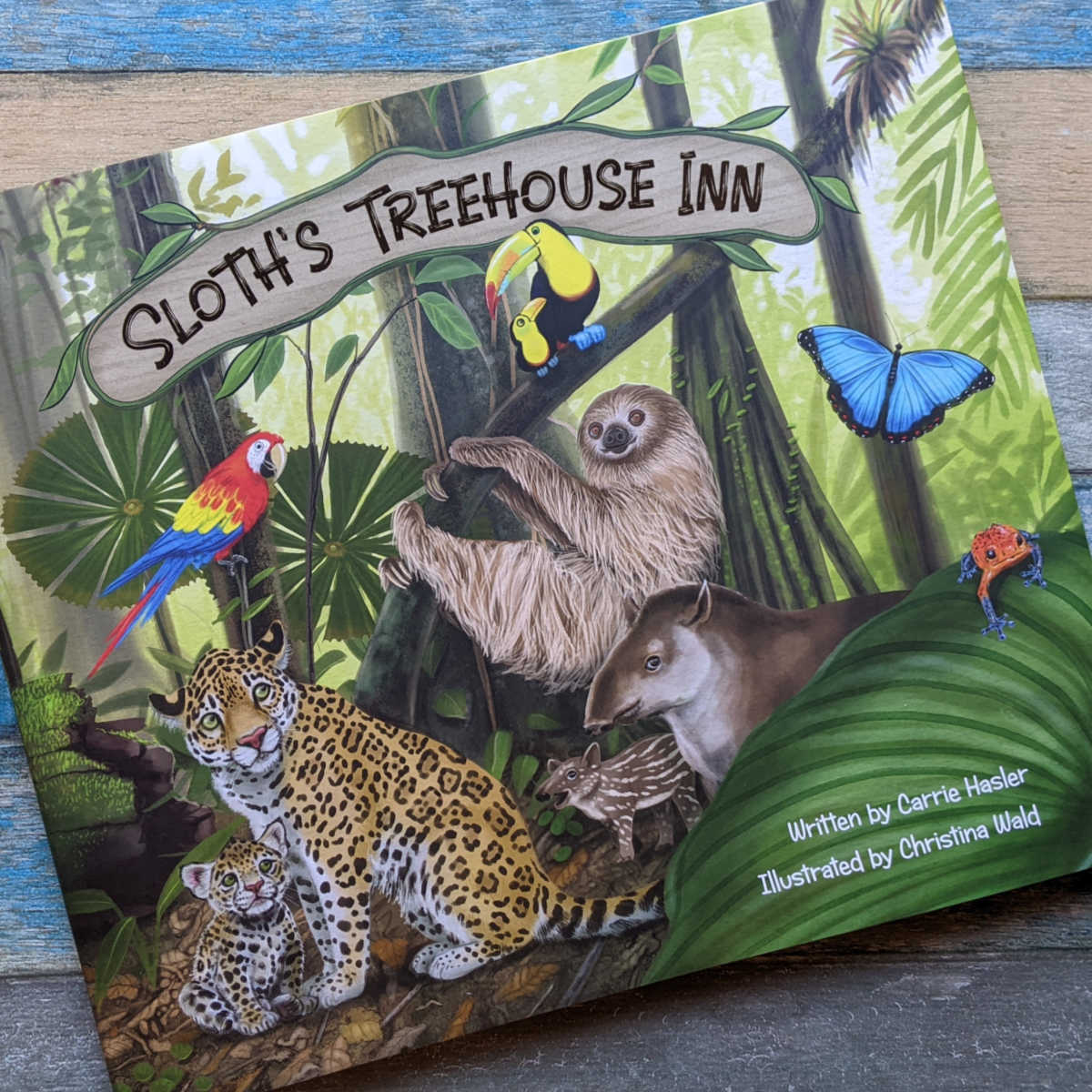 Children's Book Giveaway
Prize: Sloth's Treehouse Inn (arv $17.99)
1 Winner
Ends 10/24/22 11:59pm ET
More from Mama Likes This
Take a look at my other entertainment articles, so you can keep up with the latest TV, movie and book news.
Sloth Coloring Page
Bear Printable Activity Pages
Free Printable Coloring Pages Featuring Dogs & Some Cats
Printable Activity Pages
Check out my free printables, when you are looking for fun activities to do at home.
Many are from Disney, Netflix and Shout Factory, so they feature movies, TV series and characters that your kids already know and love.
Some are educational, but others are just plain fun.
There are coloring pages, crafts, word puzzles, mazes, memory games and many other family friendly activities.