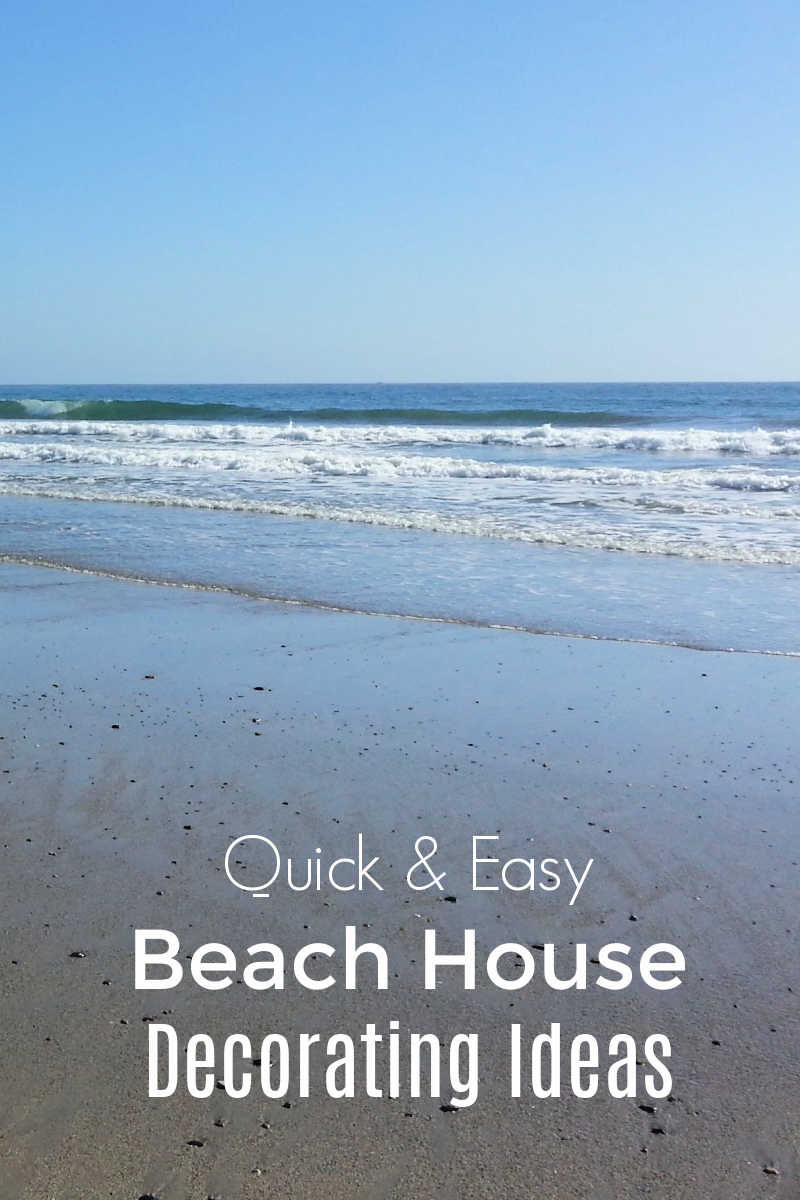 Beach House Decor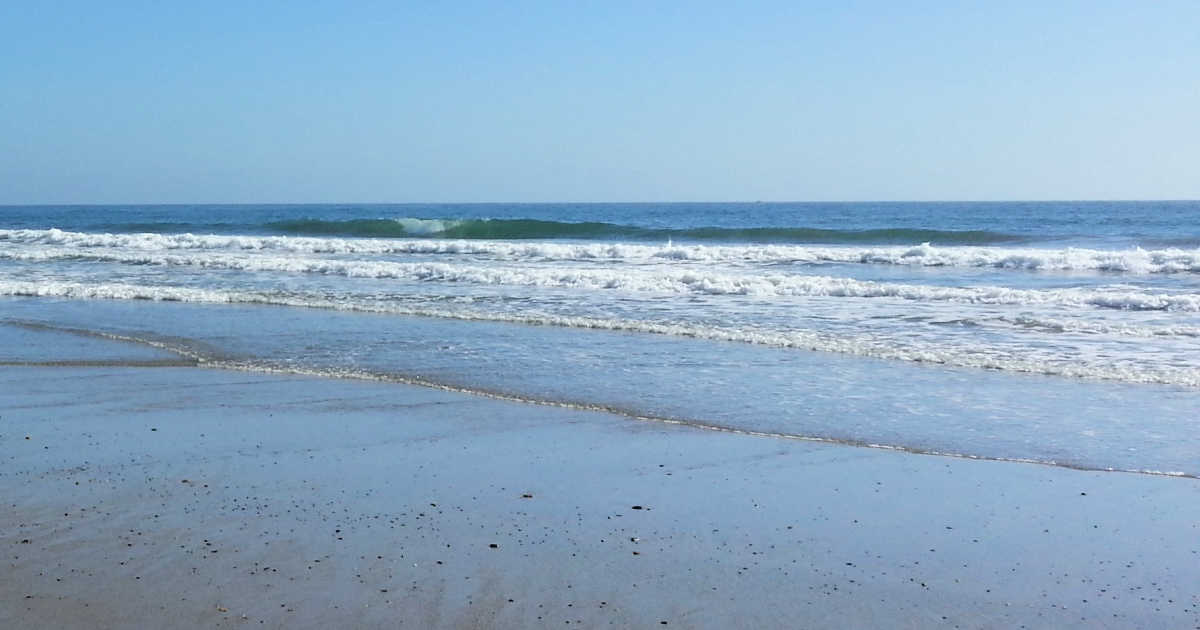 When you love beach vacations as much as I do, it is fun to bring those happy vibes home with simple beach house decorating ideas.
It may not be in your budget to purchase a beach house or do a full renovation right now, but a few simple items can have a nice effect.
Adding in a few key accent pieces is all it takes to bring a bit of Cape Cod into your home.
Then you can smile as you remember relaxing days at the shore.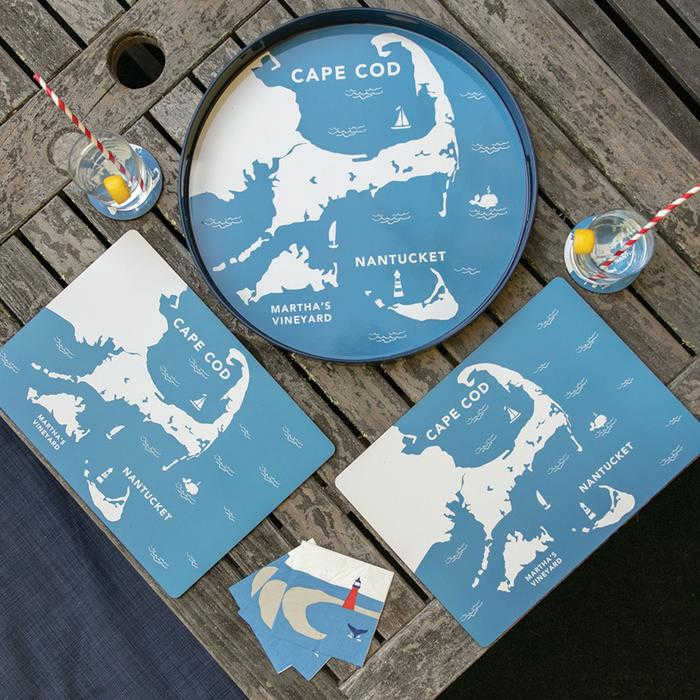 Beachy Serving Tray and Bar Accessories
I like to start with functional decor items, so that they create a nice atmosphere as you use them.
A pretty serving tray with a beachy design looks nice sitting out on a coffee table anytime.
Then, of course, you can add bar accessories and use the tray to serve drinks and snacks.
This is a nice focal point that doesn't take much effort at all.

Succulents, Sea Shells and Beach Glass
Plants always add a bit of life to a room, but you don't want anything fussy for a relaxed beach vibe.
Succulents are the perfect choice, since they look interesting and are super easy to care for.
In fact, you can almost neglect them and they will be just fine.
Sea shells are great budget friendly accent pieces that you can set out on a table.
A large specimen can be nice on it's own, but placing groups of shells in various spots around the room instantly adds to the ambiance.
You can either use shells that you have found yourself or you can purchase them.
Found or purchased beach glass is another nice option.
Beach Scented Candles, Area Rug and Accent Pillows
Choose scented candles with beachy fragrances, so that the aroma will take you back to vacation days on Cape Cod.
An area rug can tie your theme together, so I'd recommend either a natural jute or sisal rug or something with bold nautical stripes.
Then toss in a few accent pillows to coordinate with your jute or nautical area rug.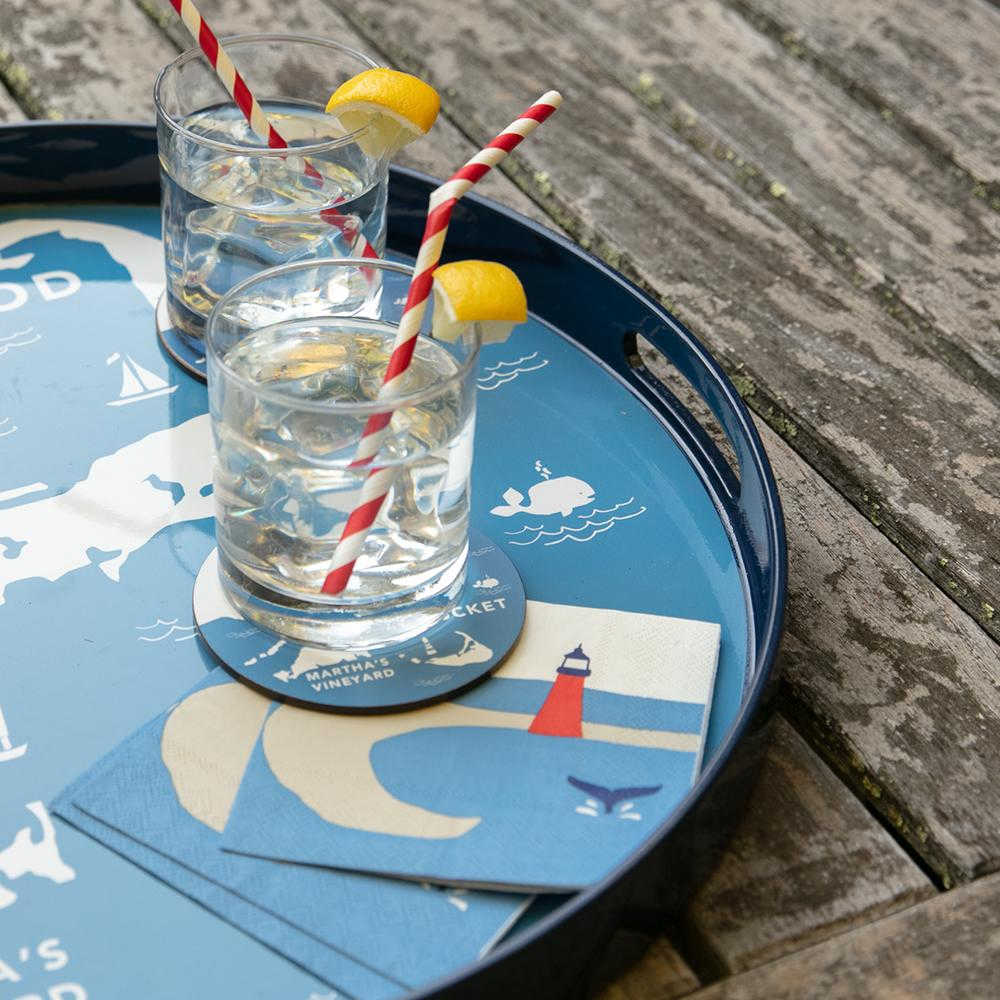 Beach House Decorating Ideas
To recap, start with a simple serving tray and barware that you and guests can use.
Then add little beachy accents like sea shells, beach glass, succulents and ocean scented candles.
And, if your budget permits, tie it all together with an area rug and coordinating pillows.
It is wonderful to set the stage for beach-style relaxation at home!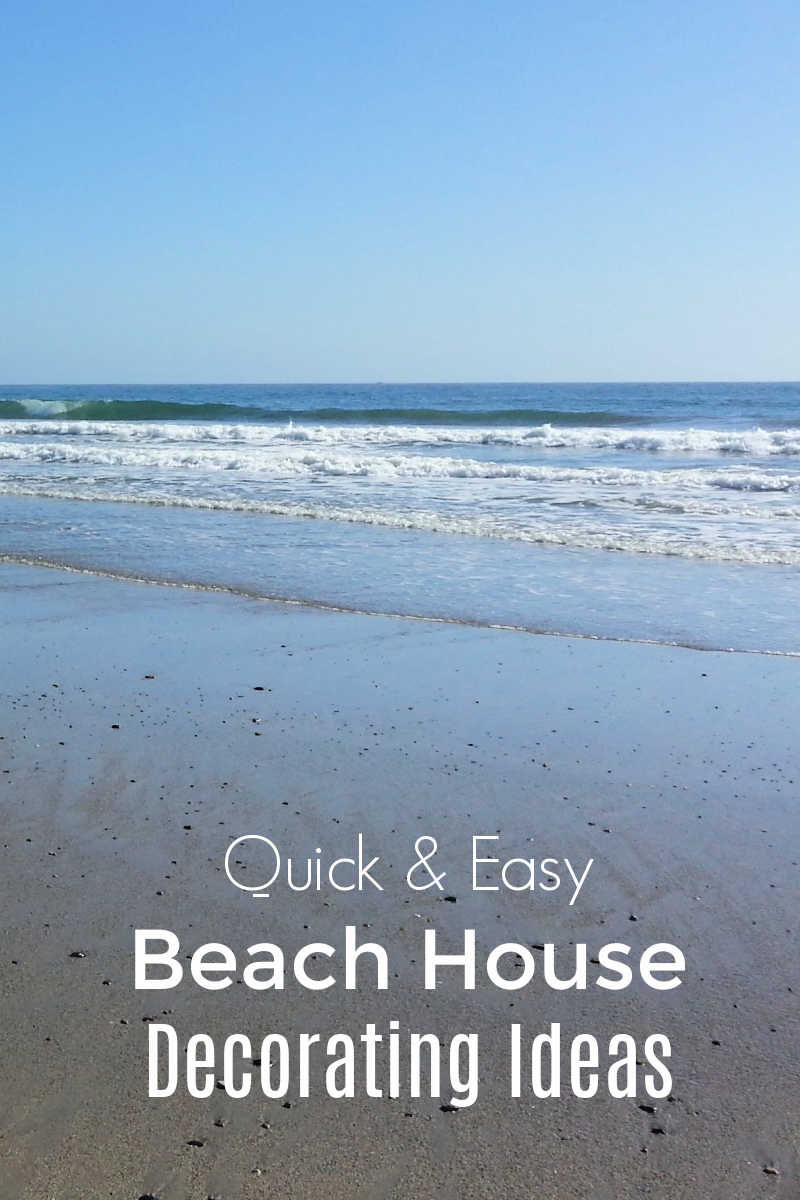 More from Mama Likes This
Check out these other shopping articles, so you can get great ideas and savings on products you want and need.
Following are fantastic holiday gift ideas for the whole family.
Happy shopping!

This post is a partnership with Responsival.