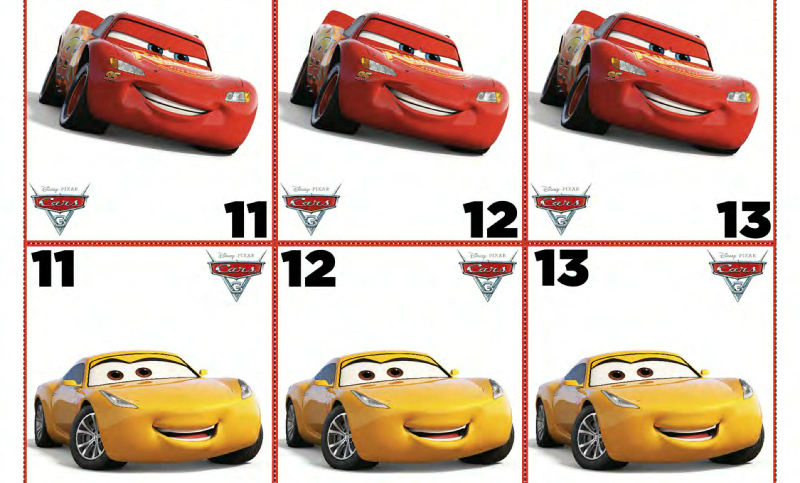 Click HERE to download the free Disney game (7 pages).
Do your kids like playing Crazy 8? Like many games, it's both fun and good for the brain.It can be even more fun when it features favorite characters from Cars 3.
Print out the game. Cut out the cards. Have lots and lots of fun!