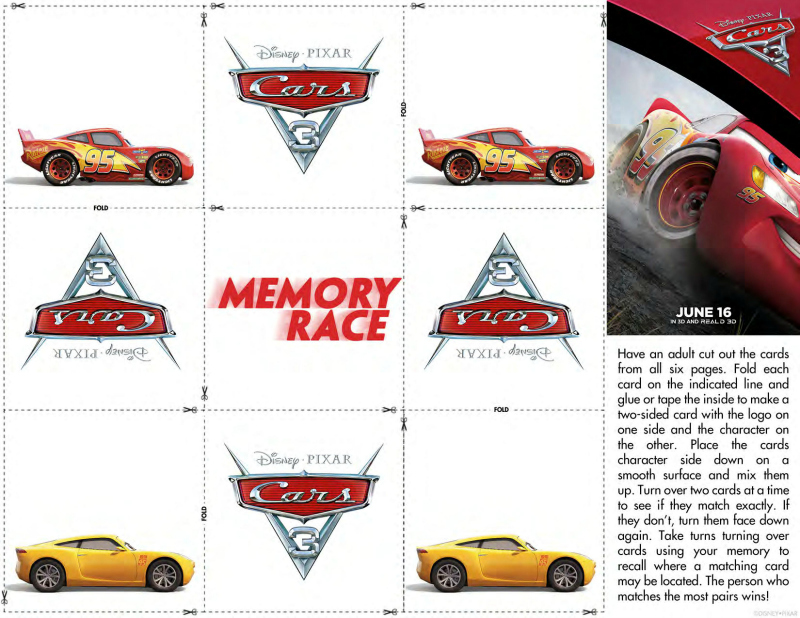 Click HERE to download the Cars 3 Memory Match Game pdf (6 pages).
Memory matching games are great fun for kids and adults. It's educational to challenge memory skills, even if the kids just think of it as fun entertainment.
This memory game features characters from the new Disney Pixar collaboration, Cars 3. Print the pages on card stock or other paper, cut, fold and then tape the cards together. Then you are ready for fun!