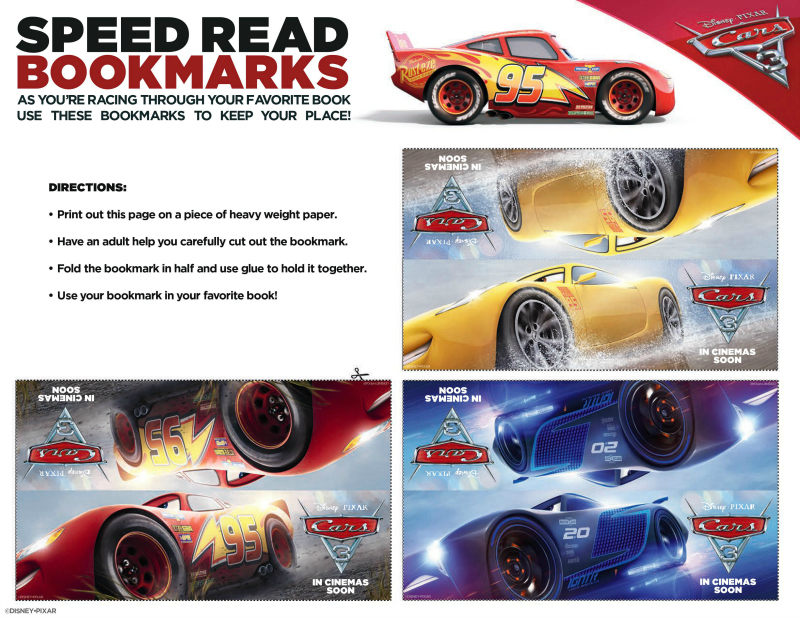 Click HERE to download the Disney Cars 3 bookmarks.
Are your kids catching up on their reading now that they are out of school for the Summer? The Cars 3 Speed Read Bookmarks are the perfect way to add some extra fun to reading.
Print out the page. Cut out the three bookmarks. Fold. Glue or tape together.
Have fun reading!