Children's Books to Encourage Reading in The New Year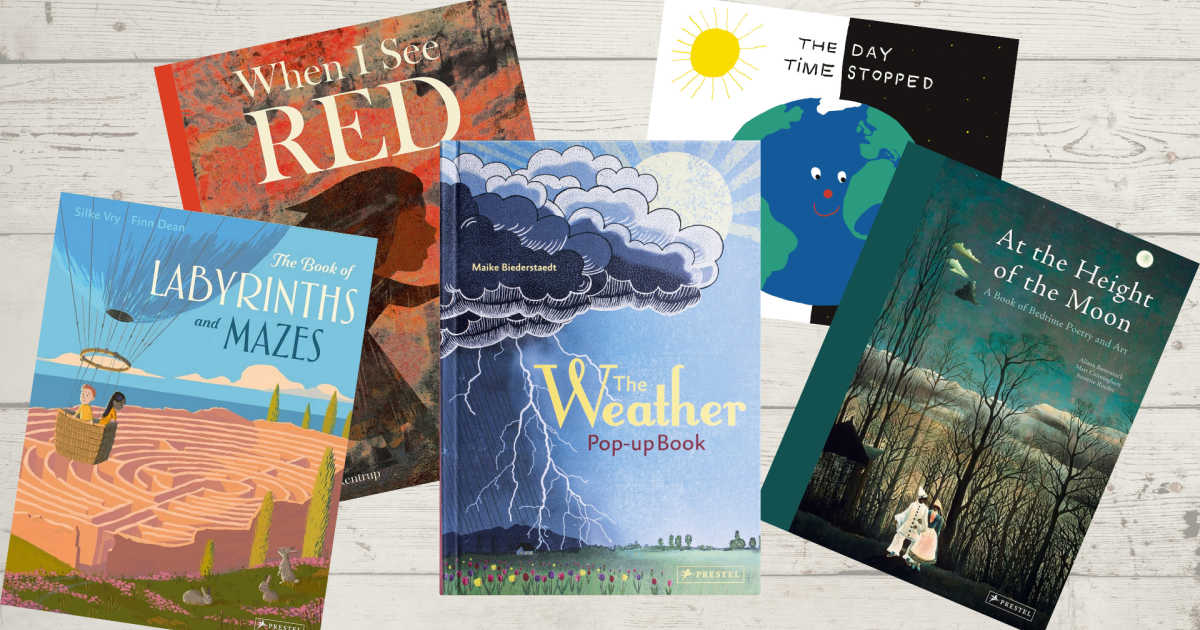 This beautiful assortment of Prestel books for kids will encourage children to read and expand their hearts and minds.
It is so important to start kids out with books when they are young, so that they will continue on a path of lifelong learning.
Having good books available at home and setting aside time to read together will help get everyone in the habit of reading.
These books from Prestel Junior really are lovely visually and each one is engaging from start to finish.
5 Amazing Prestel Books for Kids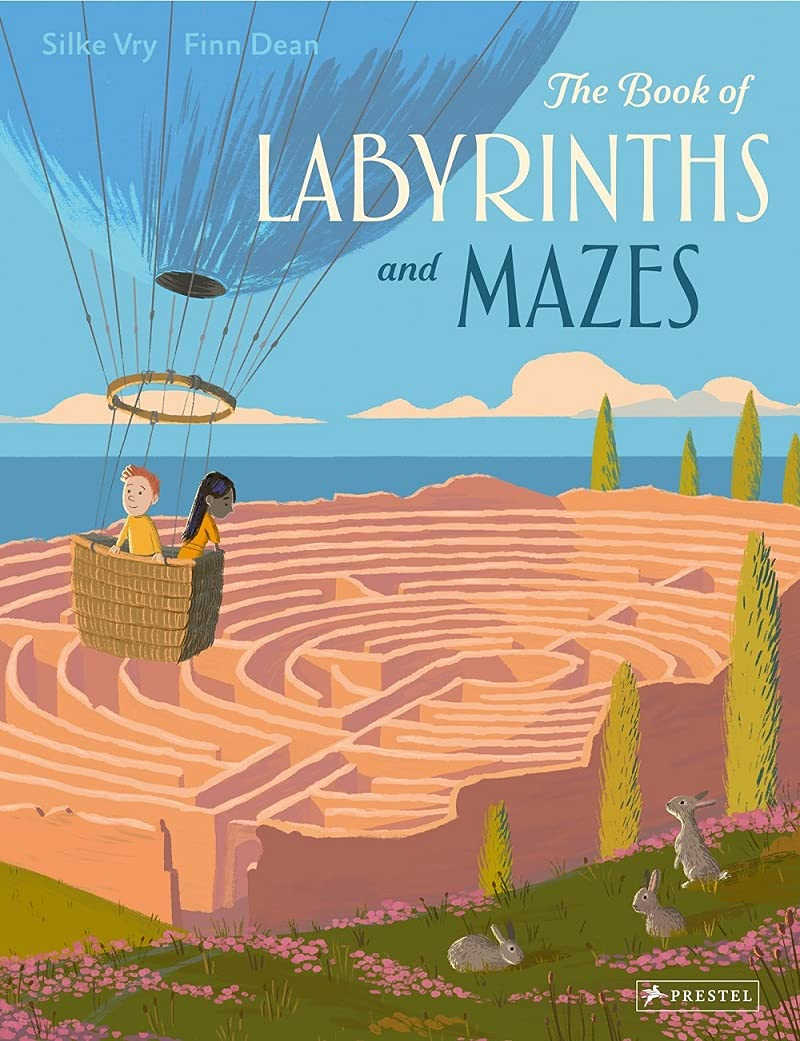 isbn 9783791374741
Pub Date November 2nd, 2021
Synopsis
This brilliant book on mazes and labyrinths in history and the modern world encourages young readers to really think about why these puzzles are so appealing.
Filled with photographs, drawings, artwork, illustrations, and puzzles, it takes a thematic approach to these enigmatic works.
Why are we sometimes afraid to get lost—and why does the idea excite us?
How do mazes and labyrinths figure in history and mythology?
What can nature tell us about humankind's obsession with lines, spirals, and patterns?
Along the way children will learn about the labyrinth designed by Daedalus for King Minos in the ancient city of Crete; the mystery of the Hemet Maze Stone in southern California; and the magnificent labyrinth at the Cathedral of Chartres.
Author
Silke Vry
Illustrator
Finn Dean
Reading Age
7 to 10 years (grades 2 to 5)

isbn 9783791374949
Pub Date September 7, 2021
Synopsis
The heroine of this beautifully illustrated story feels her anger like a storm in a dark forest.
It sweeps her away, and she thunders and howls.
She pours down her emotions like sheets of rain; rage surges like a wind whipping angry waves.
Her anger takes her on a wild ride.Appropriate for a wide variety of ages, this book illustrates many aspects of anger that are often hard to articulate— how overwhelming it is, how isolating, even scary.
But it also shows anger to be a source of power and an agent for change.
Author
Britta Teckentrup
Reading Age
3-5 years

isbn 9783791373935
Pub Date September 7th, 2021
Synopsis
The author takes book engineering to new heights as she immerses readers in five electrifying weather scenarios.
As each spread unfolds, a meticulously designed landscape emerges—a freighter balances like a nutshell between high waves in the sea; a tornado takes terrifying aim at a truck trying to outrun it; a rain-spewing storm cloud towers like a skyscraper over a farm house.
Nature's delicate beauty emerges in the intricate shapes of a snowflake and in the luminous arc of a rainbow.
Each page features an informative description of its weather event and the book closes with sobering commentary on the effects of climate change.
A wondrous introduction to weather for budding climatologists, this is also an artistic tour de force that collectors will treasure.
Author
Maike Biederstaedt
Illustrator
Michael Prestel
Reading Age
7+ years

isbn 978-3-7913-7489-5
Pub Date October 5th, 2021
Synopsis
One afternoon in Italy, a little girl is about to take a bite of her delicious popsicle when time . . . stops.
At that very moment, across the planet, people and animals are frozen in action— captured by this book's warm, quirky illustrations and clever, time-stamped captions.
A penguin hatches in South Georgia; a little girl gets a haircut in Brazil; a family sits down to breakfast in California; a tiger falls asleep in Bangladesh; a boy's football ball gets stuck in a tree in Cape Verde.
The sheer enormity of planet Earth can be impossible for young kids to grasp.
Here, in this playful introduction to time zones, hemispheres, and life in different climates, kids will identify with all the ordinary things going on at the same time in our extraordinary world.
Author
Flavia Ruotolo
Reading Age
5-9 years (kindergarten to 4th grade)

isbn 9783791374802
Pub Date November 2nd, 2021
Synopsis
Drawing from centuries of artistic and literary traditions from around the world, this gorgeous bedtime book pairs works of art with poems and short fiction.
Divided into eight thematic sections it features dozens of double-paged spreads that families will turn to again and again as part of their bedtime routine.
The carefully chosen, diverse selection of images includes works by John Singer Sargent, Georgia O'Keeffe, Utagawa Hiroshige and Henri Le Sidoner among many others, beautifully reproduced in luminous color.
Accompanying these artworks are poems, mediations and short fiction that range from lighthearted verse to eerie folktales.
Together these words and pictures create meaningful impressions that children will treasure and remember as they drift off to sleep—and hold onto for the rest of their lives.
Editors
Annette Roeder
Alison Baverstock
Matt Cunningham
Reading Age
5 to 9 years (kindergarten to 4th grade)
Book Set Giveaway
Prize: Set of 5 Prestel Jr. Books for Kids: The Book of Labyrinths and Mazes, When I See Red, The Weather Pop Up Book, The Day Time Stopped and At The Height of The Moon (arv $99.80)
1 Winner
US & Canada
Ends January 7, 2022 11:59pm ET
Check out my other giveaways, so you can have more chances to win prizes.
More from Mama Likes This
Take a look at my other entertainment articles, so you can keep up with the latest TV, movie and book news.
Arts and Crafts
Following are some fun botanical flower crafts and activities, so you can create your own art at home.
Free Activity Pages
Check out my free printables, when you are looking for fun activities to do at home.
Many are from Disney and Shout Factory, so they feature movies, TV series and characters that your kids already know and love.
Some are educational, but others are just plain fun.
There are coloring pages, crafts, word puzzles, mazes, memory games and many other family friendly activities.