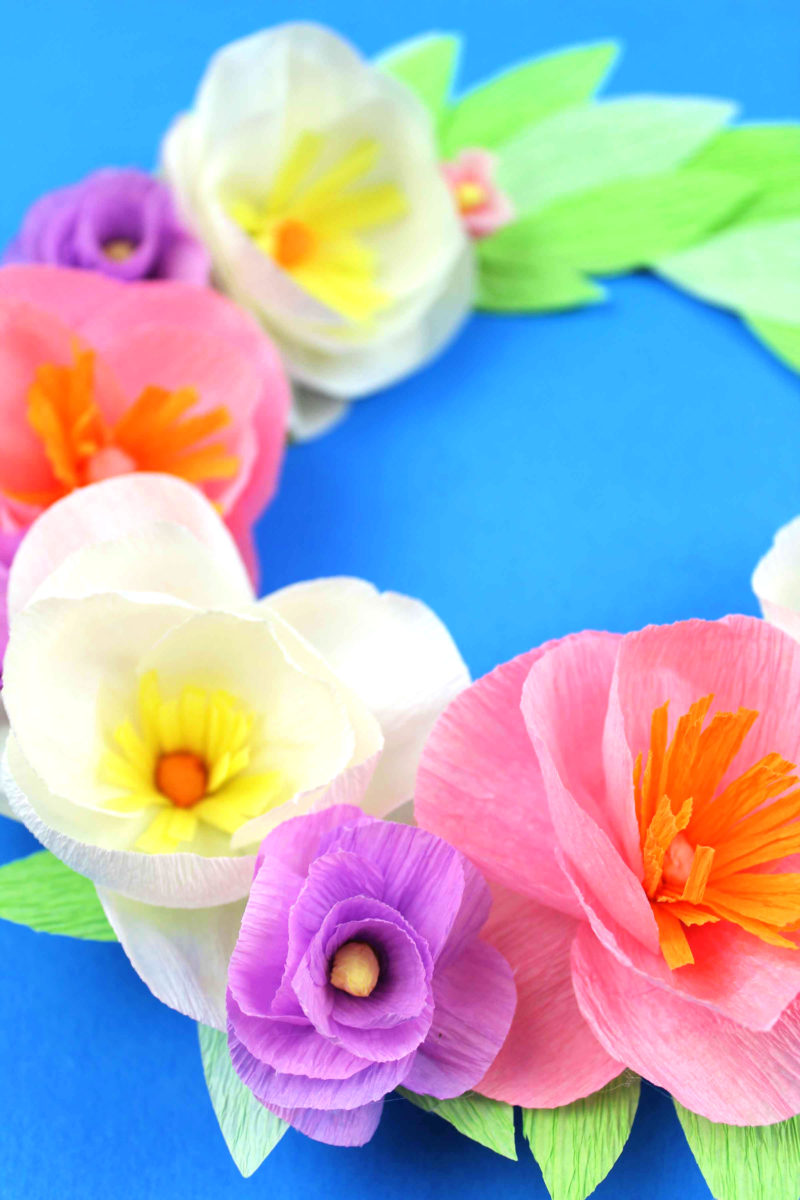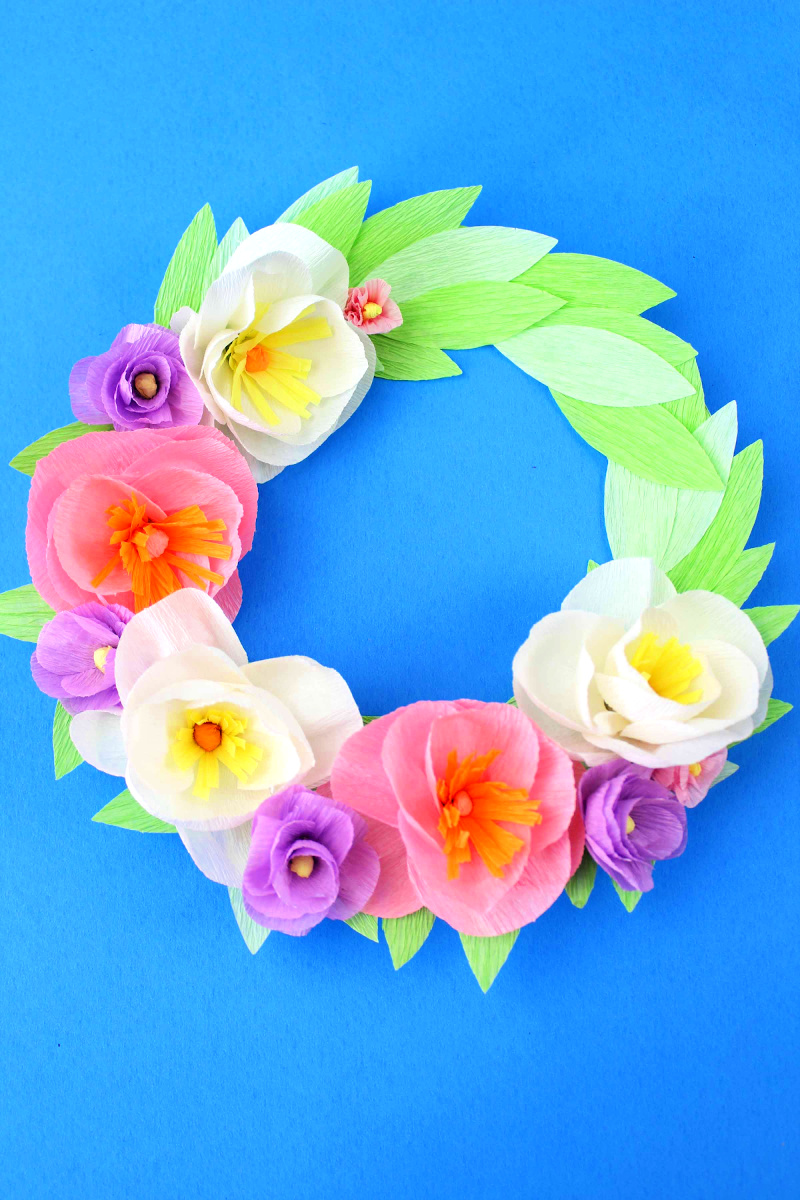 Spring Wreath Craft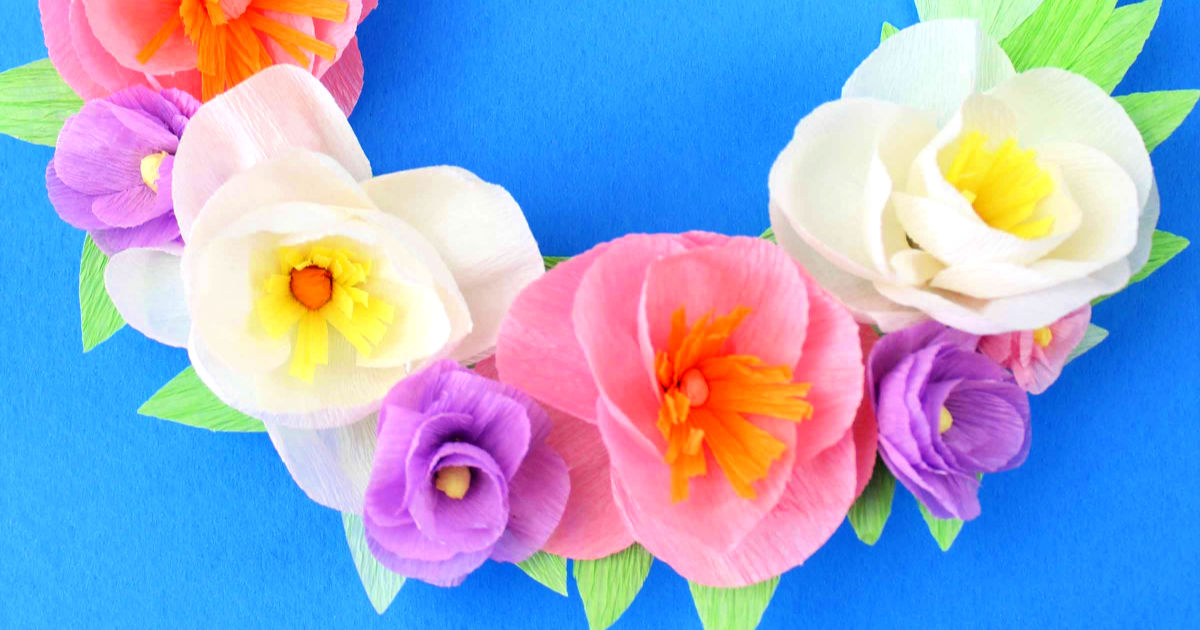 When you make my Spring crepe paper flower wreath craft, you'll have fun and it will brighten up the room where it is displayed.
The pretty flowers are easy to make, so you just might get carried away making a whole bunch of them.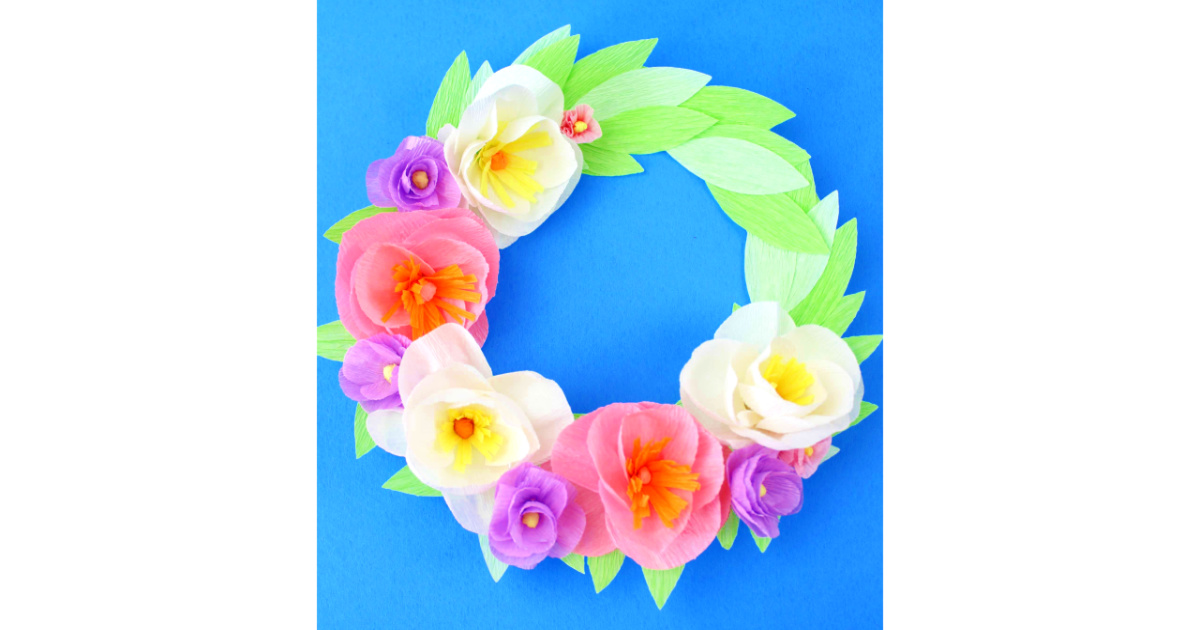 This craft is great for older kids and adults to do on their own.
If you have little ones, it is a fun craft project to work on together.
I like painting the paper plate base green, so it has a more finished look.
But you can leave it white, if you don't want to paint it.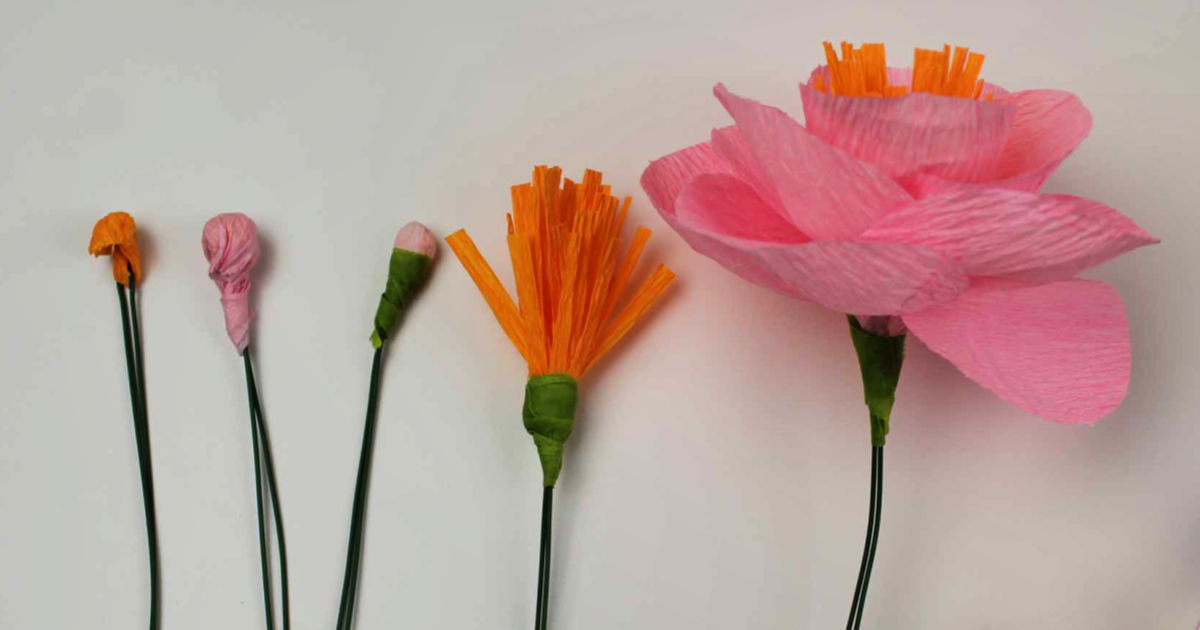 I like the pretty Spring flower and leaf colors on my wreath, but you can experiment with whatever combination you'd like.
The flowers can be big or little and the petals can be tightly bunched together or loose and floppy.
I hope you enjoy this pretty crepe paper flower project!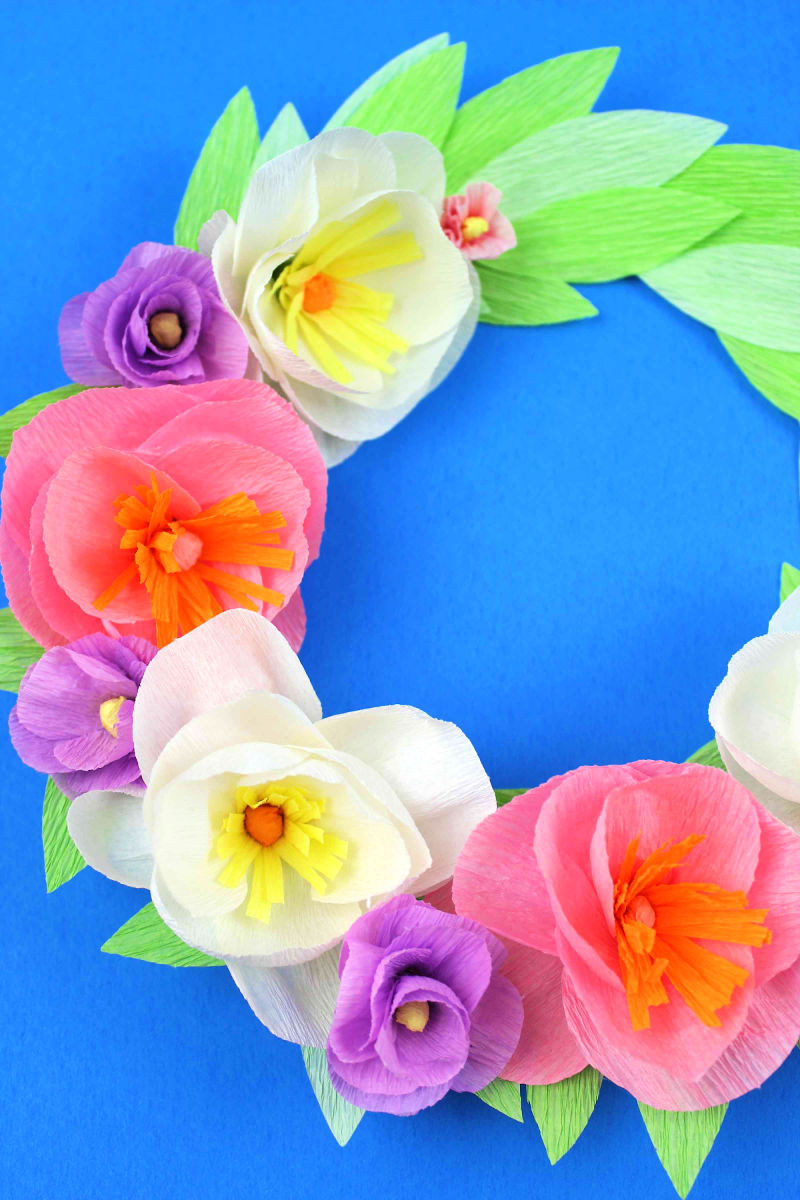 Supplies
Free Printable Template
Paper Plate
Green Paint
Paintbrush
Crepe Paper (Green, Purple, Pink, White, Yellow, Orange)
Scissors
Pen
White Glue
Floral Wire
Green Floral Tape
Instructions
1) Cut out the center from a paper plate. Paint the remaining ring with the green paint and set it aside to dry.
2) Download the free printable flower wreath template and print. Cardstock is best, but other paper is ok. Cut out the pieces.
3) Use the templates to trace the petals and fringe pieces onto colorful paper and leaves on green paper. You will want to make a lot of them, so you have a nice assortment to work with. Cut out each of the pieces.
4) To make the flowers, start by creating a "bud." Loop the floral wire and add a small crumpled piece of crepe paper at the the top. Wrap with more crepe paper and secure by wrapping floral tape around the "bud." Add fringe, if you want to use it for this flower, and secure in place with the tape.
5) Add a petal and wrap the floral tape around the base of the petal to secure it in place. Then repeat by adding additional petals, securing each one with the tape. Add as many petals as you'd like. Finish off the flower by wrapping floral tape around the base of the flower a few more times.
6) Repeat the process to make more flowers in different colors and assorted sizes. Trim off excess wire.
7) Arrange the leaves and flowers on the paper plate ring and glue into place.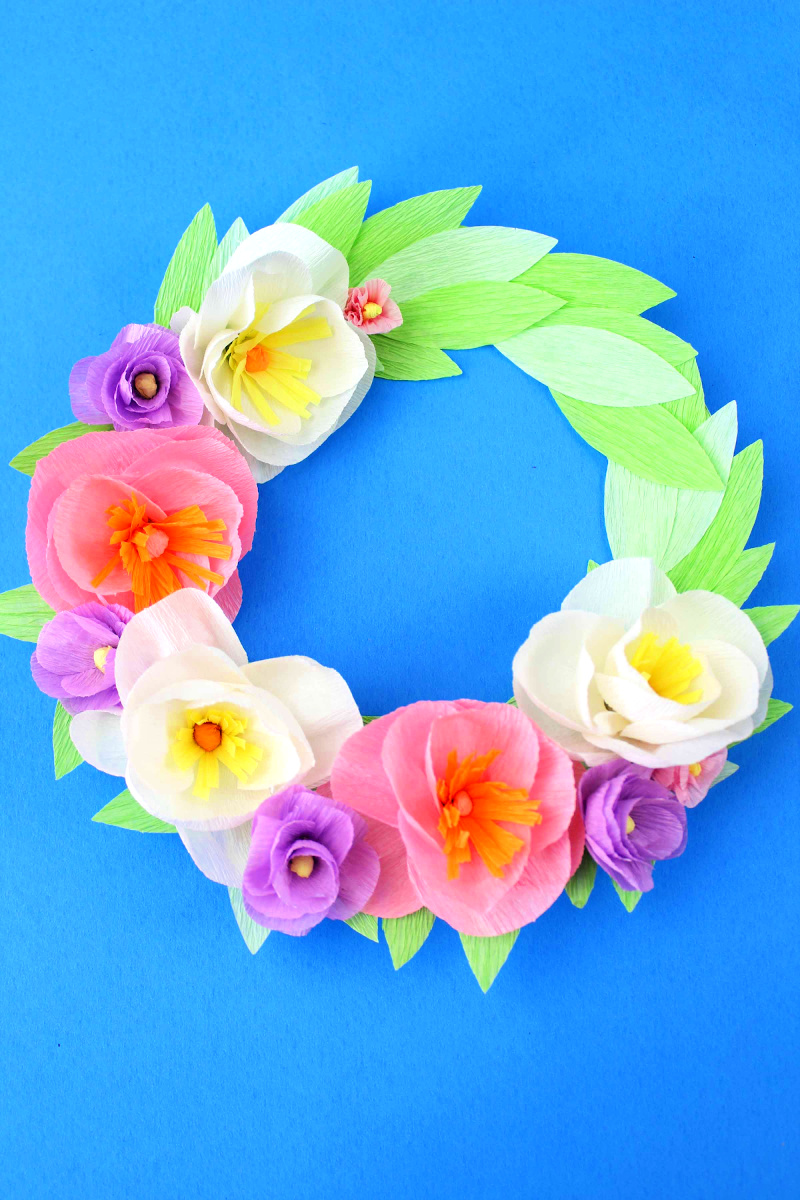 Click HERE to download the free 2 page flower template, so that you or your child can make this colorful craft.
~~~~
More from Mama Likes This
Check out my other crafts and free printables, so you and your family can have lots of fun.
Flower Crafts
Tropical Crafts
Happy crafting!