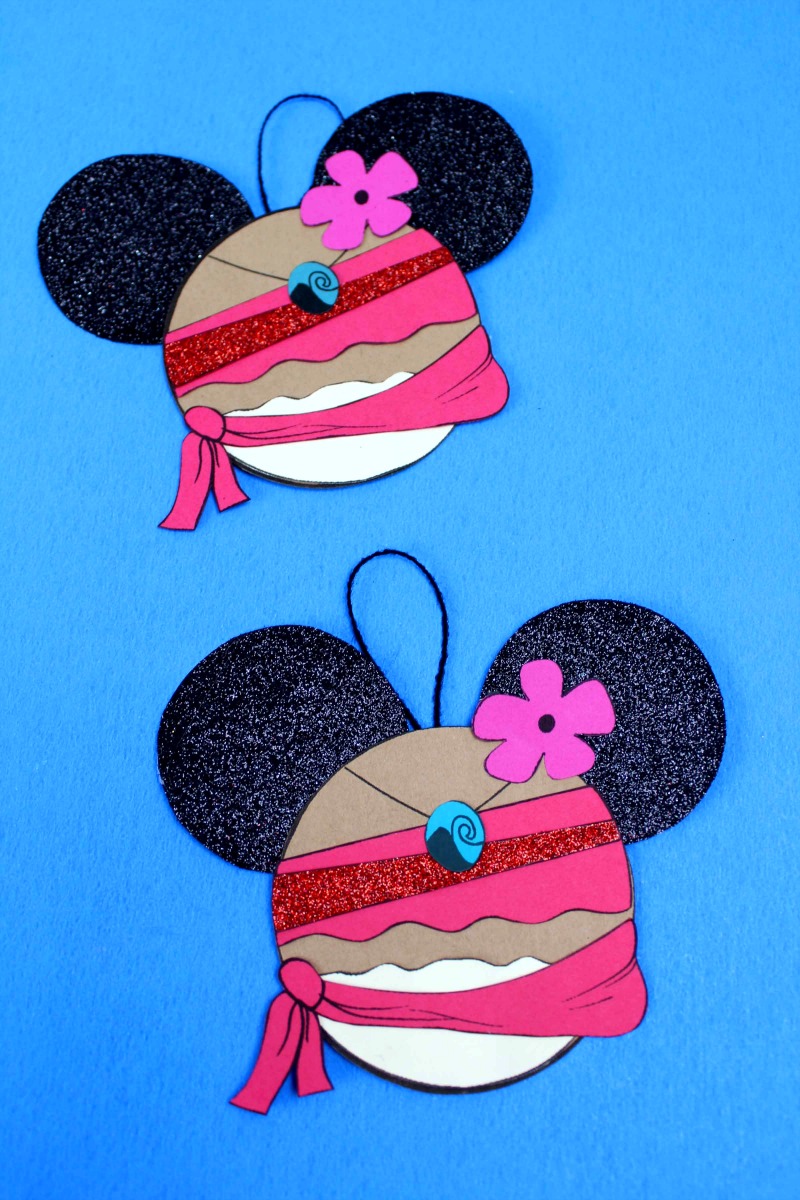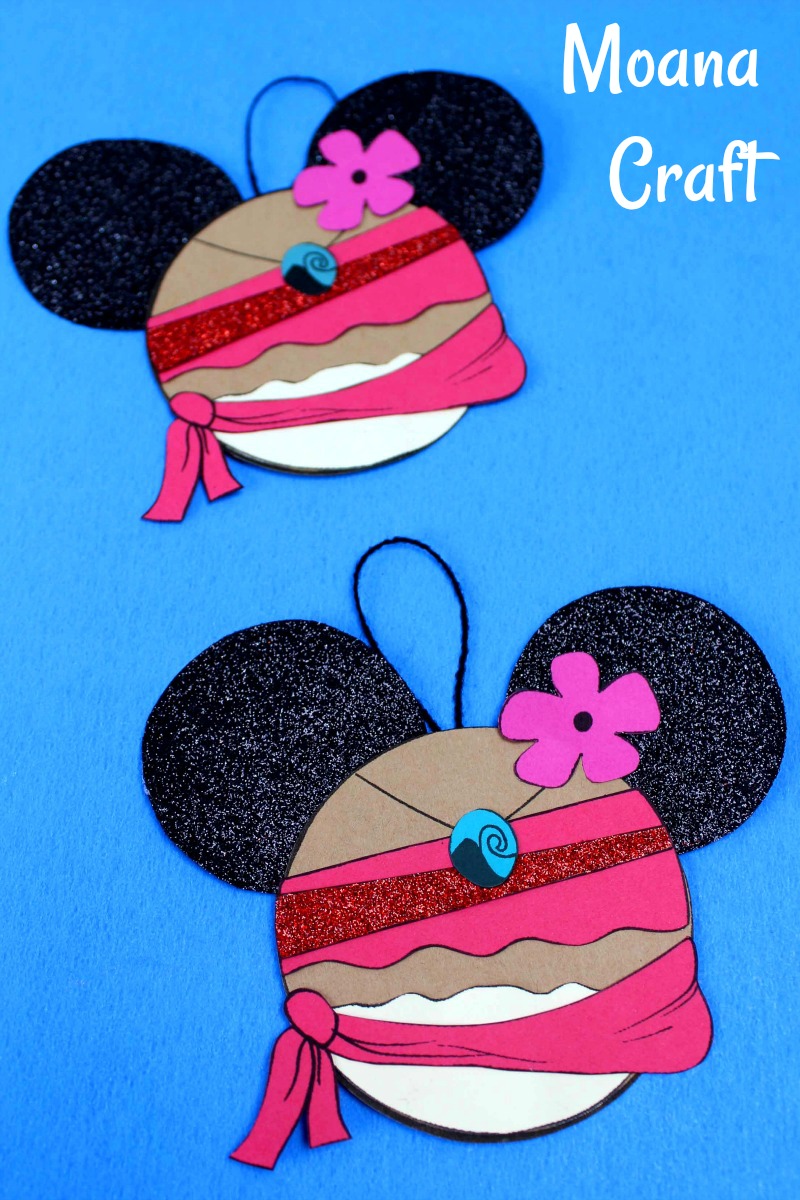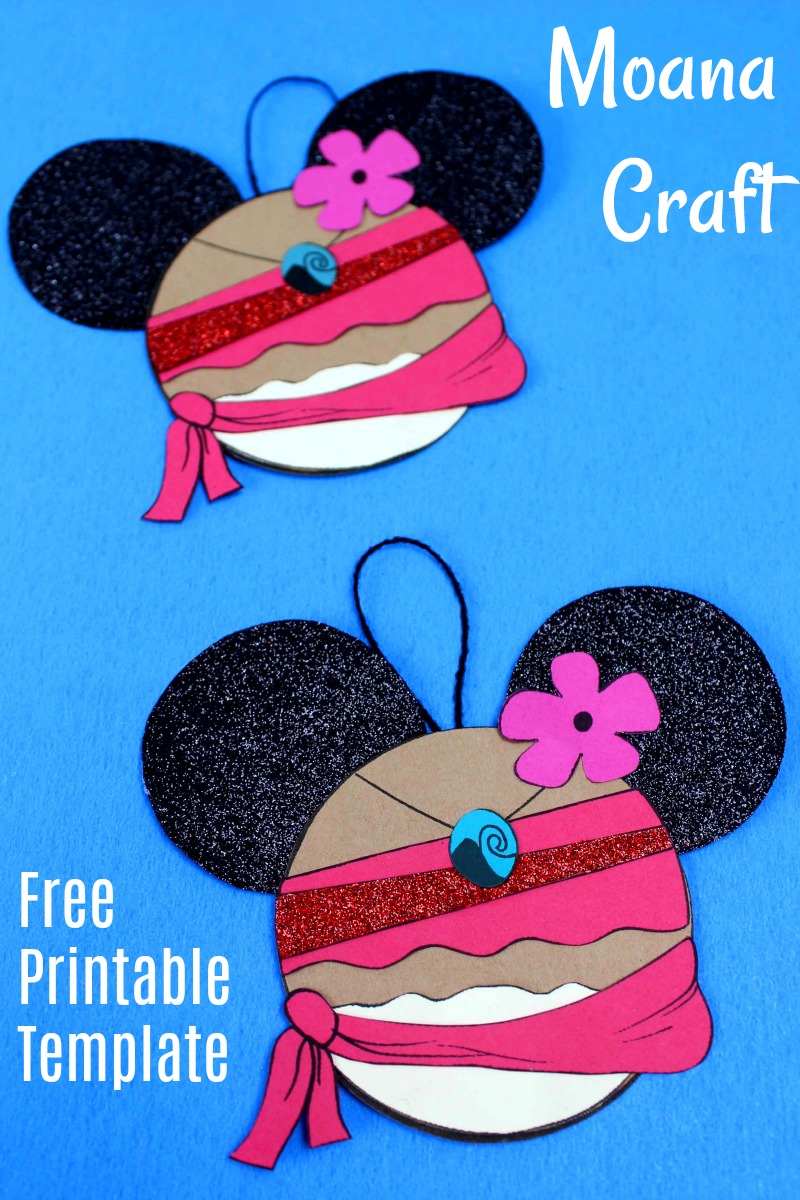 Disney Holiday Ornament Craft
Free Moana Printable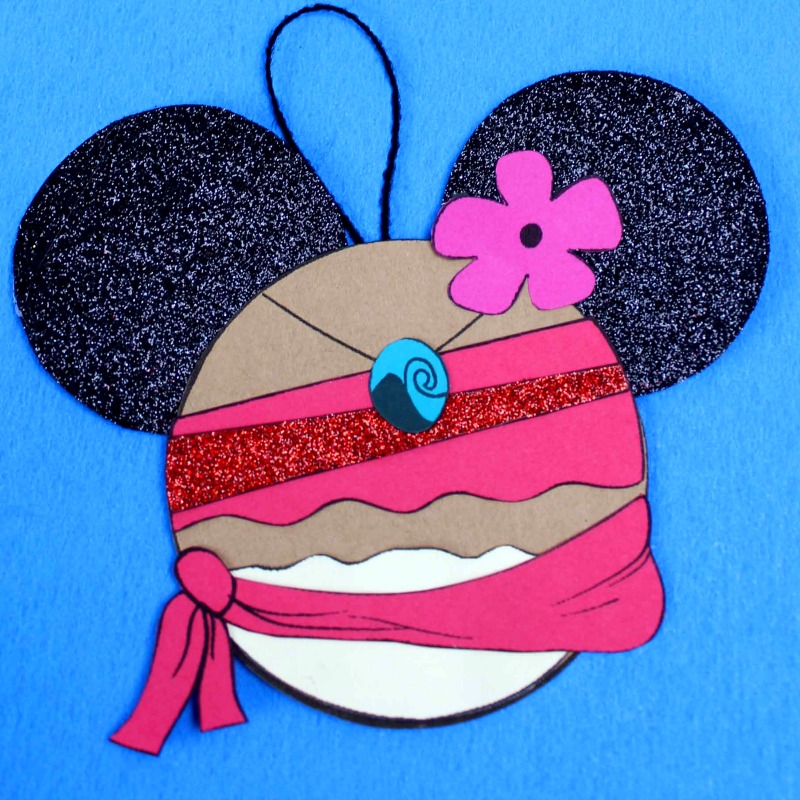 Moana has inspired kids and adults to be brave, lead and dream big, so you will love this cute Disney inspired Moana ornament craft.
It is perfect as a Disney ornament craft for your Christmas tree, but Moana fun can be had all year long.
This is a great craft for kids to do at a Disney Princess party or a Moana Luau party.
Or, if you'd like to do it yourself, you can make them ahead of time to use as party decorations.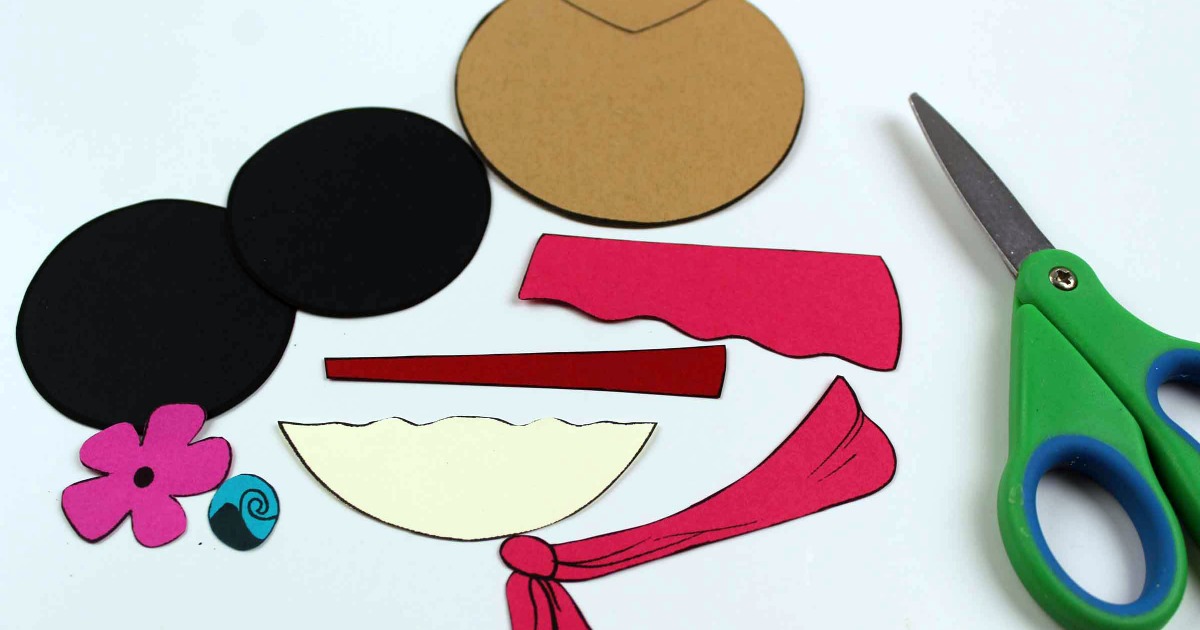 The craft is simple to make, so even your younger kids and non-crafty adults can enjoy the project and get great results.
You just need to print out my free template, cut, assemble and then, add some sparkle.
If you'd rather not deal with glitter, Moana looks beautiful without it.
However, I happen to like a bit of sparkling Disney pixie dust on my crafts!
Have fun!
And … make my Maui ornament to go along with Moana.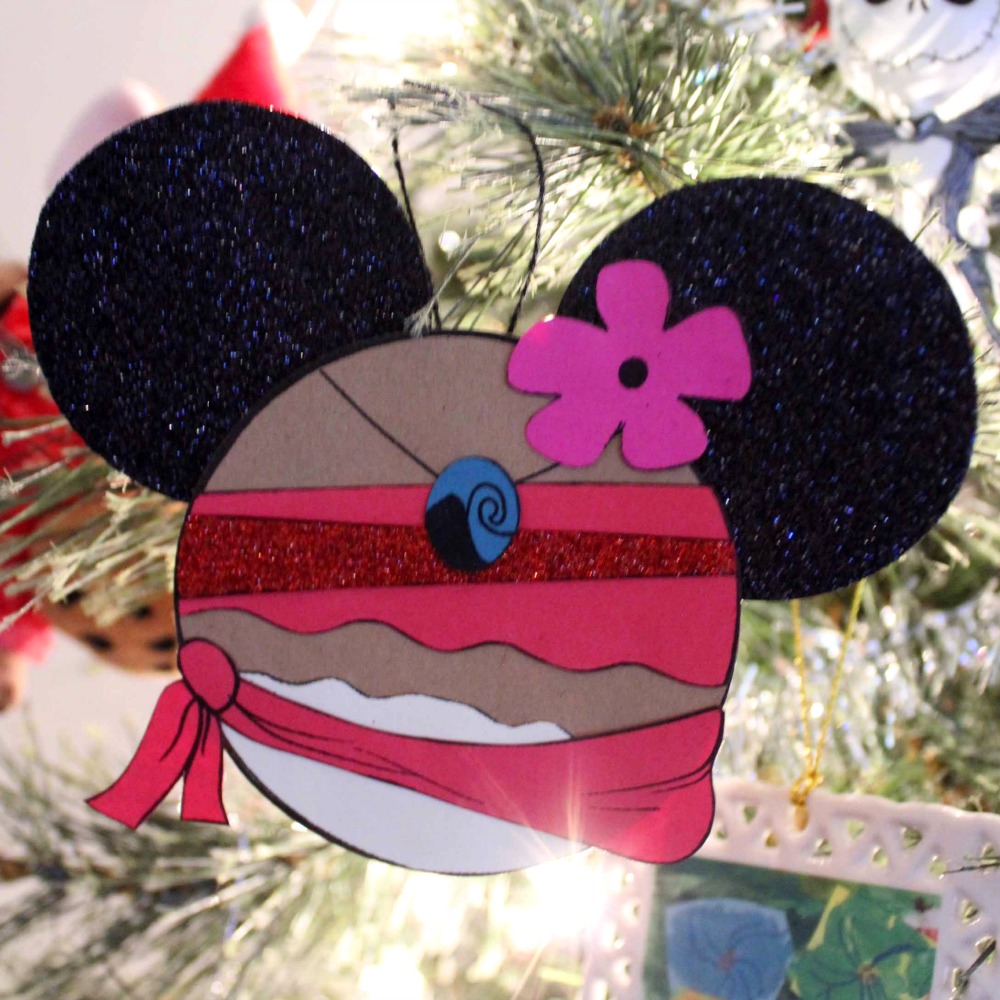 Moana Ornament Craft
Supplies
Cardstock (Black, Flesh Tone, Blue, Light Red, Tan, Pink, Maroon)
Glue Stick
White Glue
Scissors
Black Twine or Ribbon
Glitter (Red and Black)
Instructions
1) Download the free printable Moana Mickey Head template.
2) Print each of the pages from the 8 page template on the correct color of card stock. The color is listed at the top of each page. You'll have extra pieces, so you can use them to make more than one Moana craft.
3) For each Moana ornament, cut out 2 ears and 1 each of the other pieces.
4) Glue the ears behind the head and the other pieces to the front.
5) Add black glitter to the ears and red glitter to the stripe.
6) Make a hanger by looping a piece of twine and gluing it to the back of the ornament.
9) Let the ornament dry completely, and then Moana is ready to be proudly displayed.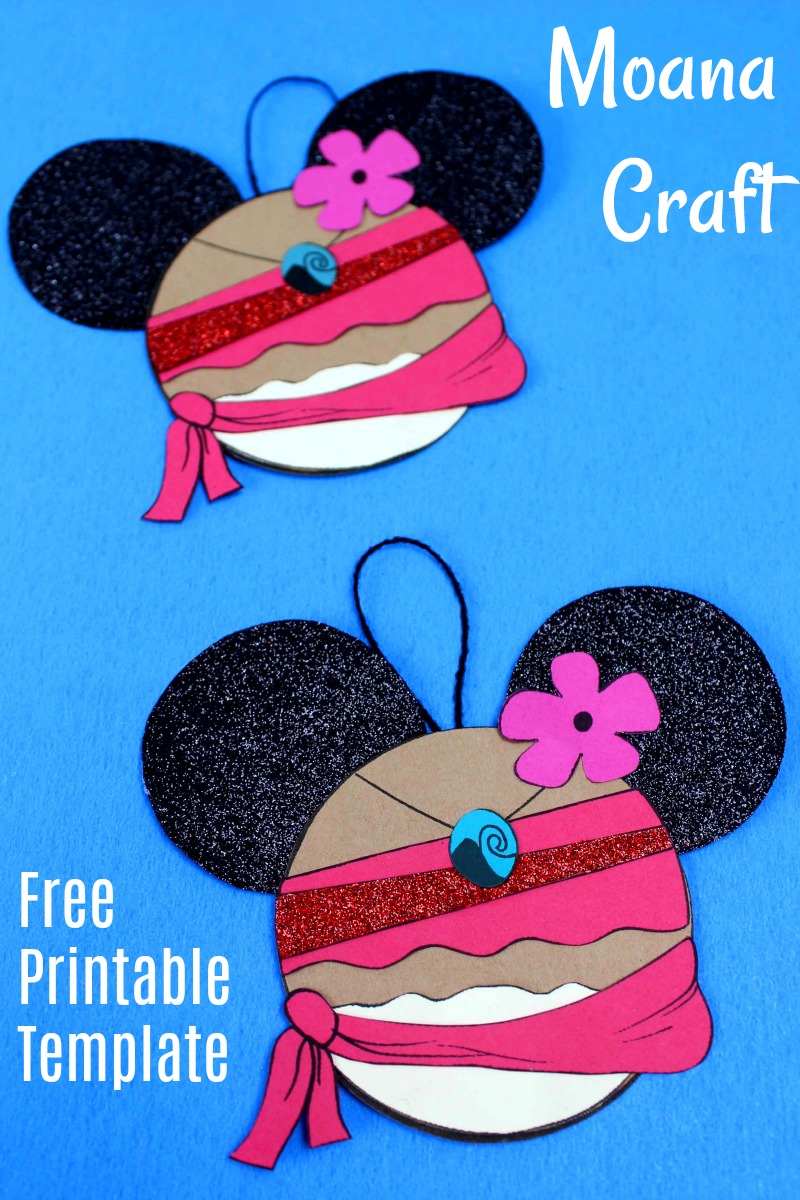 Download the free template, so you can craft these cute Disney inspired holiday ornaments to display on a Christmas tree or elsewhere in your home.
Official Trailer
Walt Disney Home Entertainment
Synopsis
Three thousand years ago, the greatest sailors in the world voyaged across the vast Pacific, discovering the many islands of Oceania.
But then, for a millennium, their voyages stopped – and no one knows why.
Check out my other crafts and free printables, so you and your family can have lots of fun.
I have a lot of other Disney inspired ornament crafts, so you can add some pixie dusted magic to your holiday celebrations.
Take a look all of my free Moana printables, so you can have more movie themed family fun!