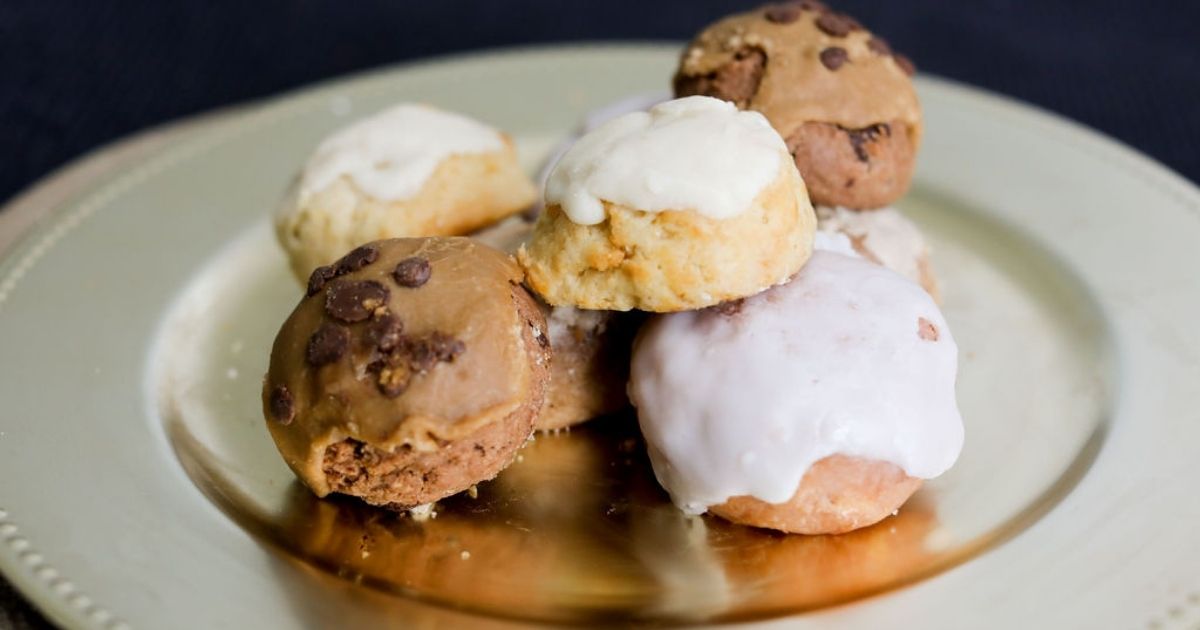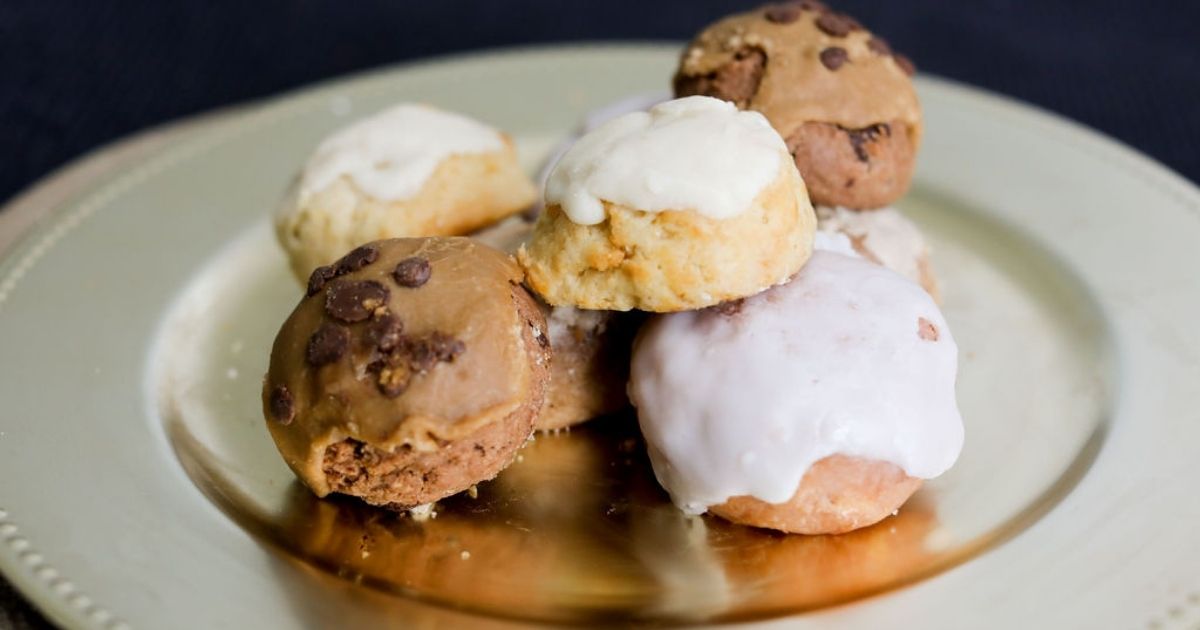 Delivered scones are the perfect treat for a better breakfast or a snack.
Try some today with scone delivery from Seven Sisters.
What are scones?
Scones are a small, sweet or savory baked good that is similar to a biscuit.
This is a type of cake that is made with butter, flour, and sugar.
They can be plain or they can have fruit, nuts, spices, cheese or other tasty additions.
Sometimes they are round, like a biscuit.
While other times they are cut into a triangular shape.
They can be eaten in many ways such as by themselves or with jam or cream.
What are popular scone flavors?
When shopping for a gift, you want to choose flavors that the recipient will love.
If you aren't sure of their favorite, order an assortment including some of the most popular flavor categories.
Blueberry
Lemon Poppy Seed
Orange Cranberry
Garlic Herb
Cinnamon
Chocolate
Gluten-free scones
When it comes to gluten-free, Seven Sisters has a nice variety of scone flavors.
Current flavor options include cinnamon coffee cake, garlic herb, lemon poppy, taro and more.
Additionally, there are gluten-free macaroons and cookies.
Be advised that Seven Sisters does not have a completely gluten-free kitchen.
However, they thoroughly clean utensils and cooking surfaces and use ingredients without gluten.
Please contact them prior to ordering, if you have a severe allergy or celiac disease.
Scones are often made with egg and dairy, but this bakery has a selection that are made with both vegan and gluten-free ingredients.
Current options include sweet potato and cardamom, cranberry orange, blueberry, banana chocolate chip and more.
What are some breakfast ideas for scones?
For a quick breakfast on the run, a scone is a perfect complement to your morning coffee or a glass of juice.
If you have time to sit down for a better breakfast, think outside of the box and make a breakfast sandwich with a scone instead of toast or an English muffin.
Choose either a sweet or savory scone and slice it in half.
Then add egg, cheese, avocado or any other type of sandwich ingredient you like.
How long should scones last?
Seven Sisters ships the same day that the scones are baked, so they arrive fresh.
Eat them immediately, if you'd like.
Alternatively, refrigerate the scones for up three days or freeze for up to six months.
Instructions are included with the delivery.
How to order a scones delivery?
There are several different ways to order your scones.
Choose a single flavor, a sampler with multiple flavors or customize your own gift with whatever variety you choose.
You can't go wrong with one of their ready to order boxes, but choosing your own customized assortment only takes a moment and makes the gift extra nice.
Scones make a wonderful gift for a holiday, special occasion or just because.
In fact, sometimes it's fun to treat yourself with a gift of tasty scones delivered to your home or office.
Order Seven Sisters scones today!
More from Mama Likes This
Following are fantastic gift ideas for the whole family, so check them out before you shop.
Happy shopping!
Take a look at my other entertainment articles, so you can keep up with the latest TV, movie and book news.
Check out my free printables., when you are looking for activities to do at home.
Many are from Disney and Shout Factory, so they feature movies, TV series and characters that your kids already know and love.
Some are educational, but others are just plain fun.
There are coloring pages, crafts, word puzzles, mazes, memory games and other family friendly activities.