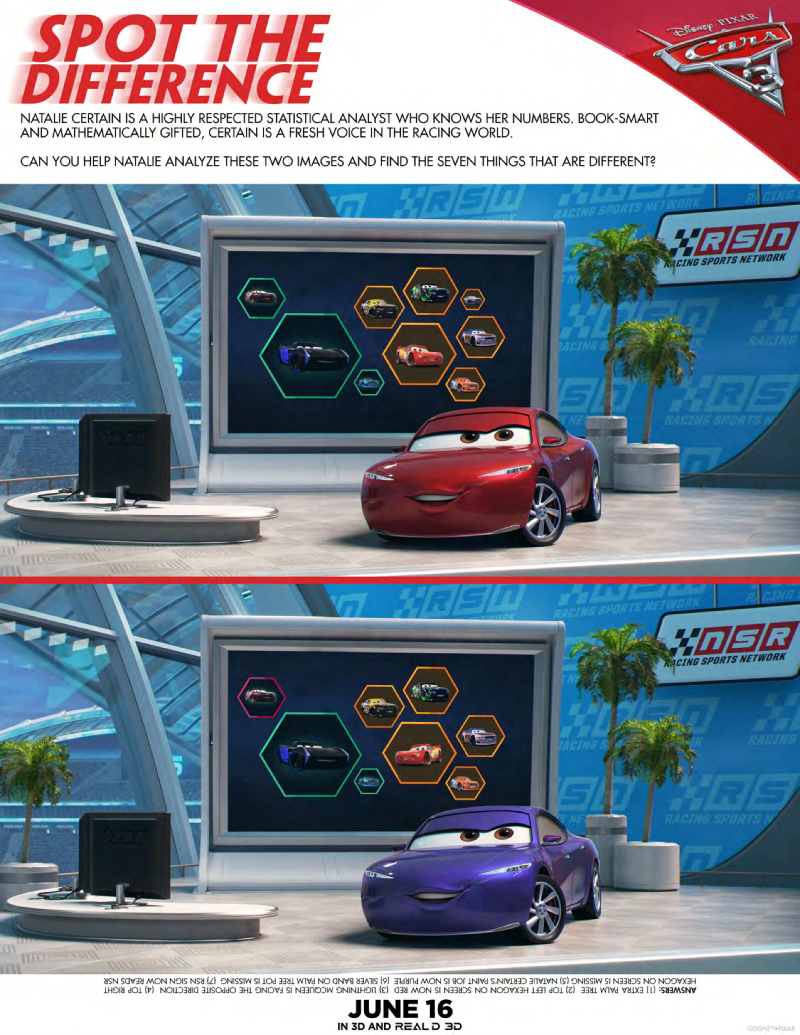 Click HERE to download the spot the difference activity page to print or save to your computer.
Natalie Certain is a highly respected statistical analyst who knows her numbers. Book smart and mathematically gifted, Certain is a fresh voice in the racing world.
Can your kids help Natalie analyze these two images and find the seven differences?