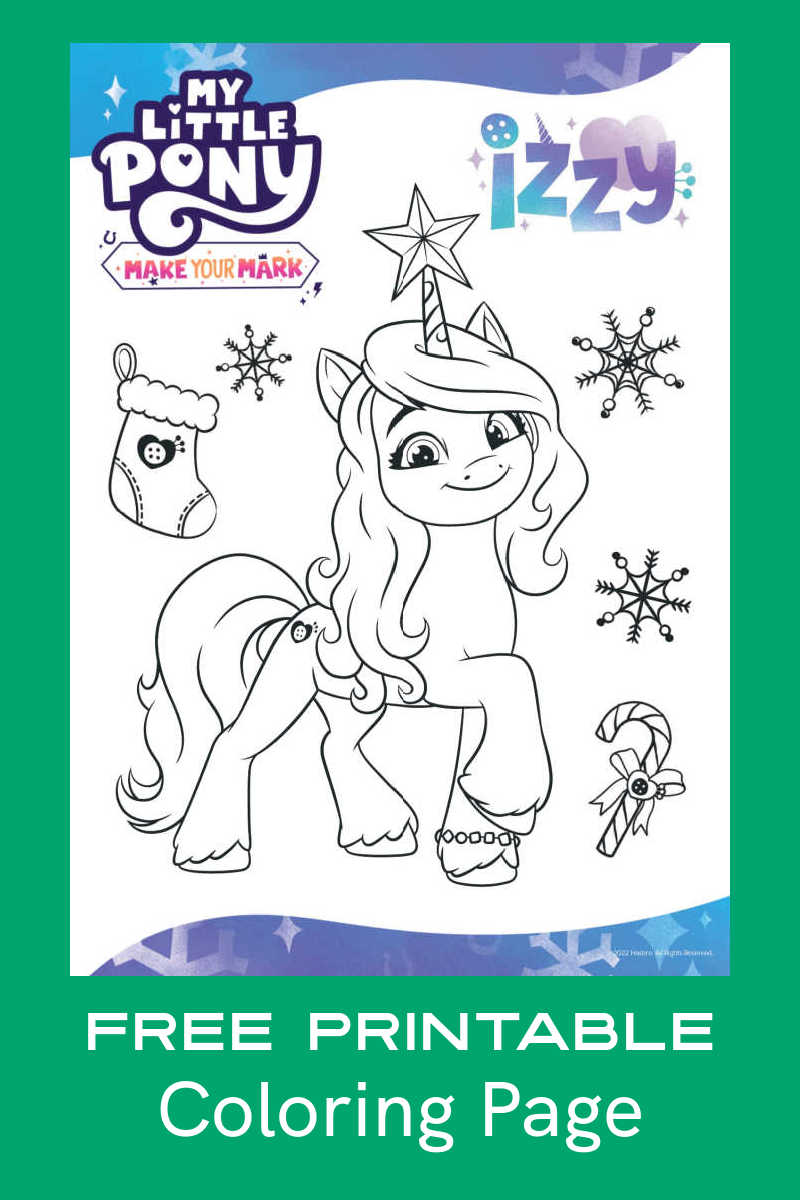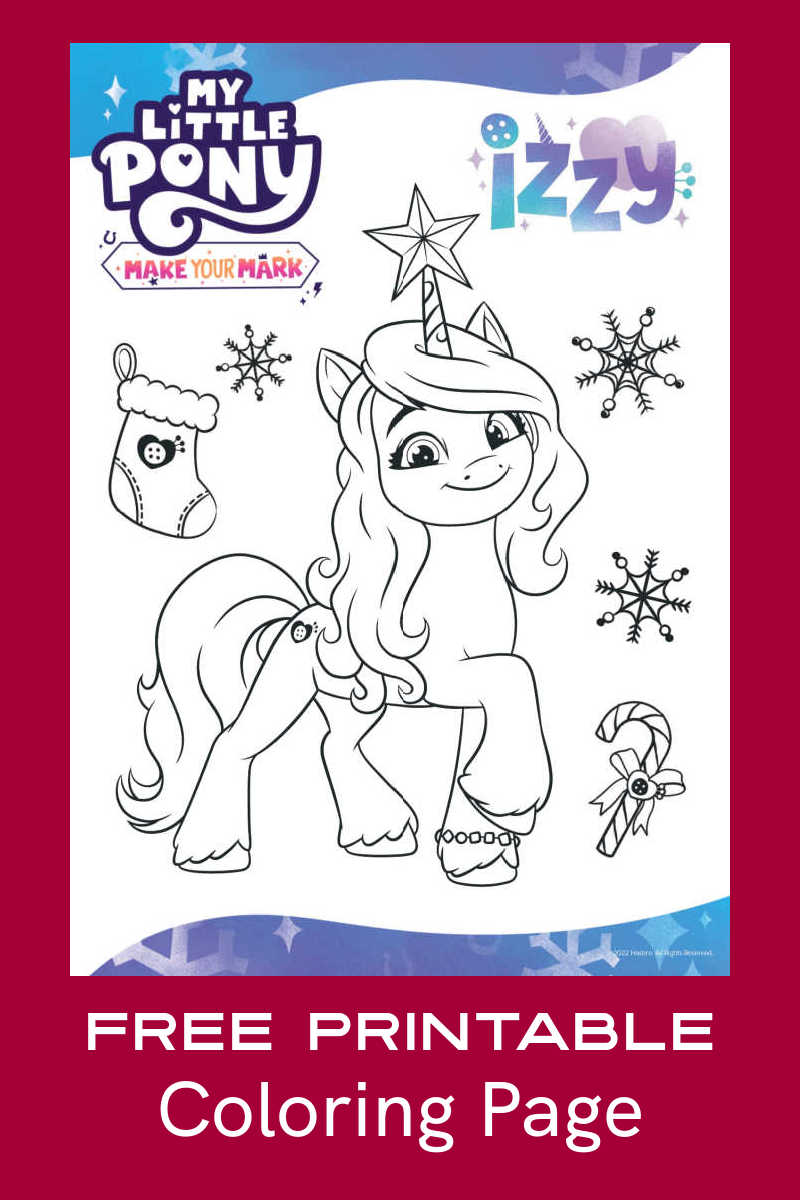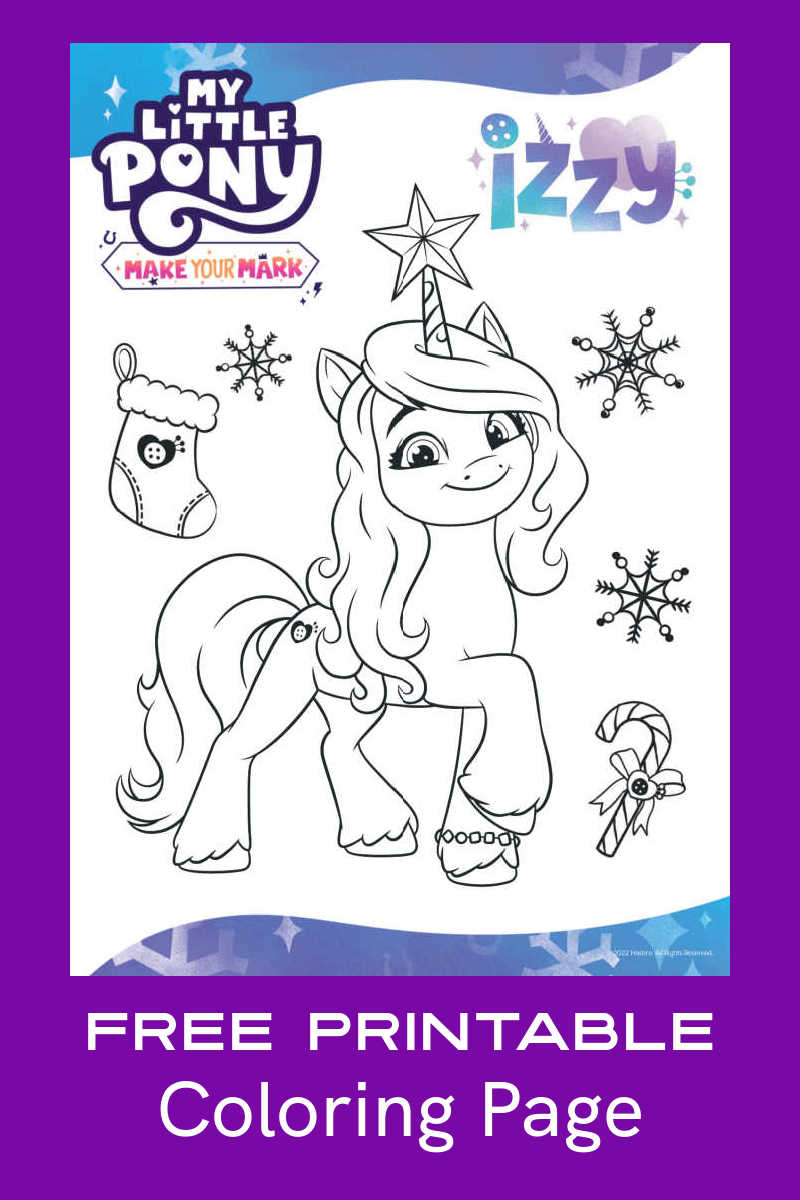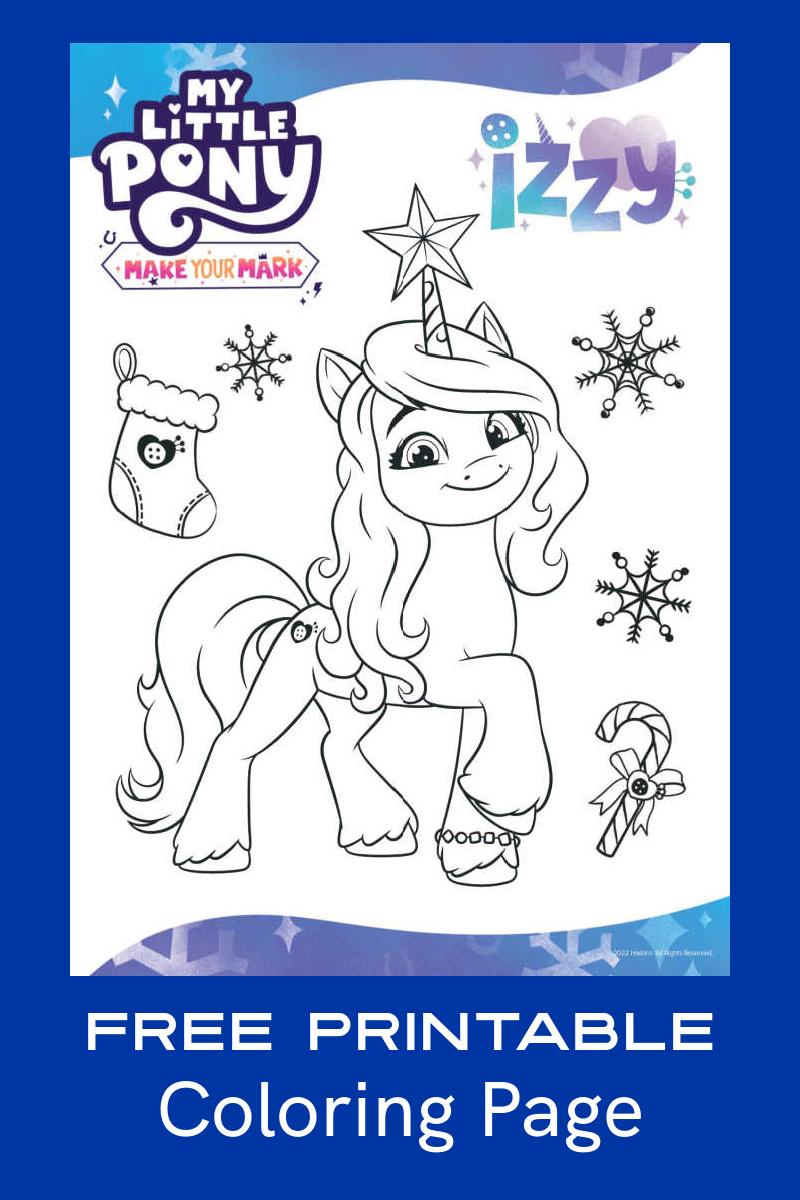 Free Printable Izzy Christmas Coloring Page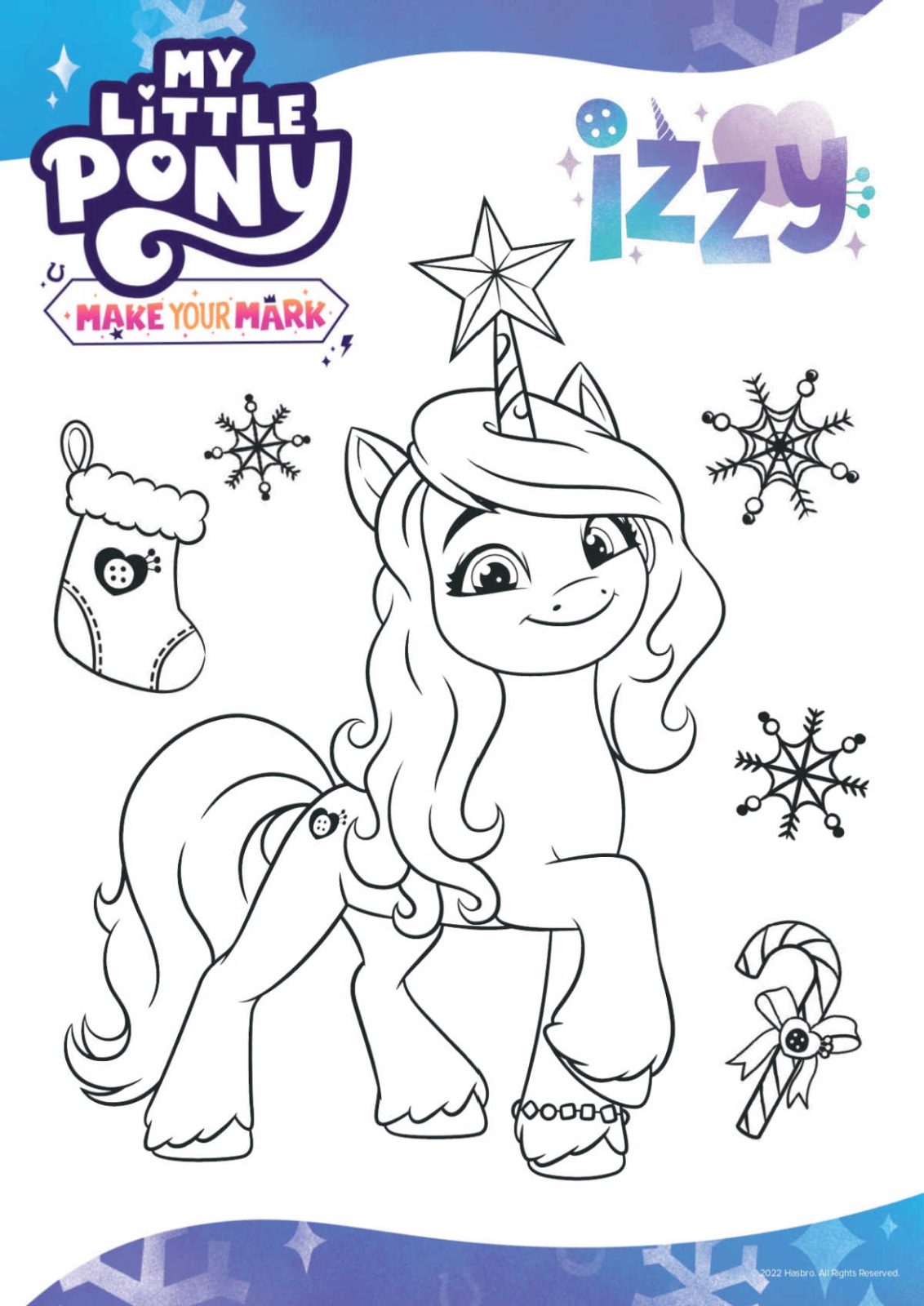 Kids will want to color the Izzy Christmas coloring page, since this My Little Pony unicorn is all dressed up for the holidays.
Izzy Moonbow has a festive star on top of her unicorn horn, festive jewelry on her ankle and, of course, her heart shaped cutie mark.
Her mane and tale are always especially beautiful and she is always enthusiastic and full of love.
Kids may want to add glitter to their coloring page to make it extra special for the holidays.
My Little Pony: Winter Wish
Holiday Special
Available Now on Netflix
Synopsis
It's Winter Wishday!
Can the Mane 5 celebrate their holiday traditions and still make it back in time to exchange gifts under the Wishing Star for Sunny?
Click HERE to download the free printable Izzy Christmas coloring page, so that your child can have some My Little Pony creative fun!
Regular copy paper is ok to use, when you print this pdf.
You can also use cardstock, if your kid will want something that will last longer.
Singing Carols in the Mare Stream! My Little Pony: Make Your Mark
More from Mama Likes This
Take a look at my entertainment articles, so you can keep up with the latest TV, movie and book news.
My Little Pony Christmas Printables
Free Christmas Printables
My Little Pony Recipes
Free My Little Pony Make Your Mark Printables
My Little Pony Equestria Girls Printables
MLP Friendship is Magic Printables
My Little Pony Crafts with Free Printable pdf Templates
Printable Activity Pages
For year round fun, take a look at the rest of my free printables.
Many are from Disney, Netflix and Shout Factory, so they feature movies, TV series and characters that your kids already know and love.
Some are educational and some are just plain fun. There are coloring pages, crafts, word puzzles, mazes, memory games and other family friendly activities.
Shop Now
Check out the latest online deals, so you can save money and pick out some great products for yourself and your family.
What will you buy first?