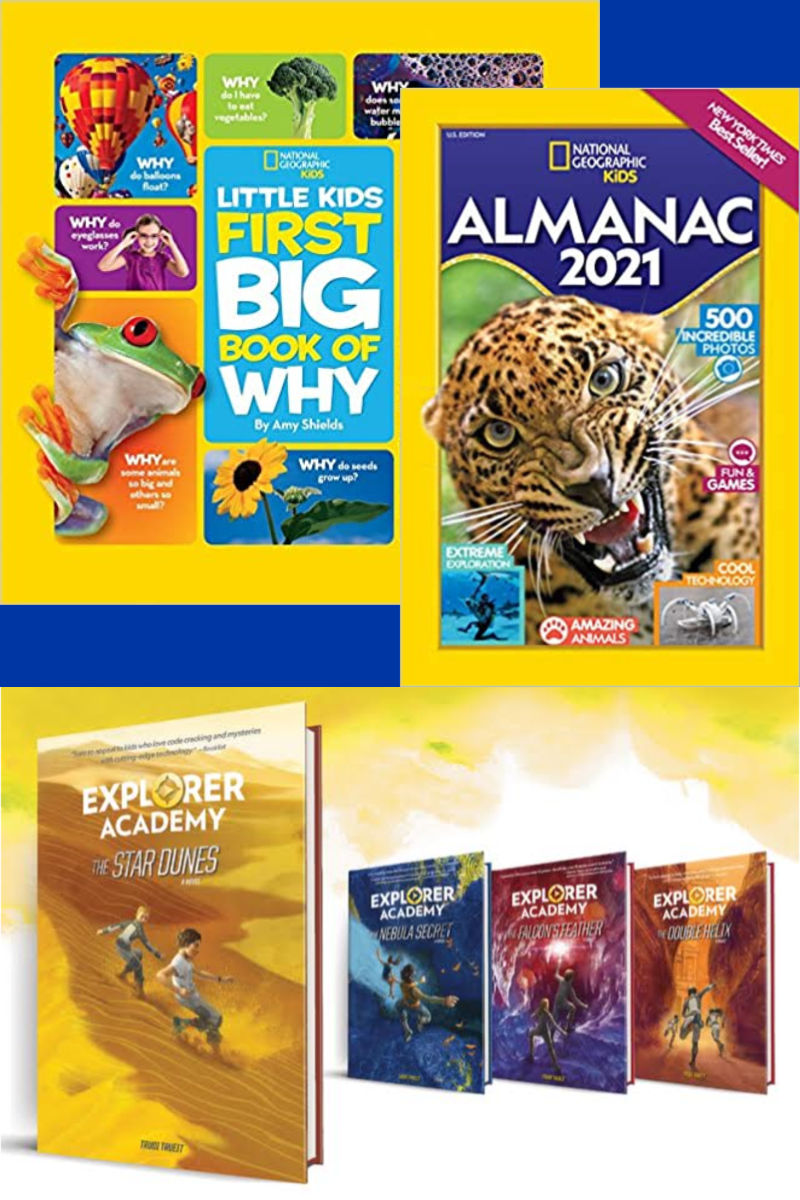 Summer Fun Facts and Adventure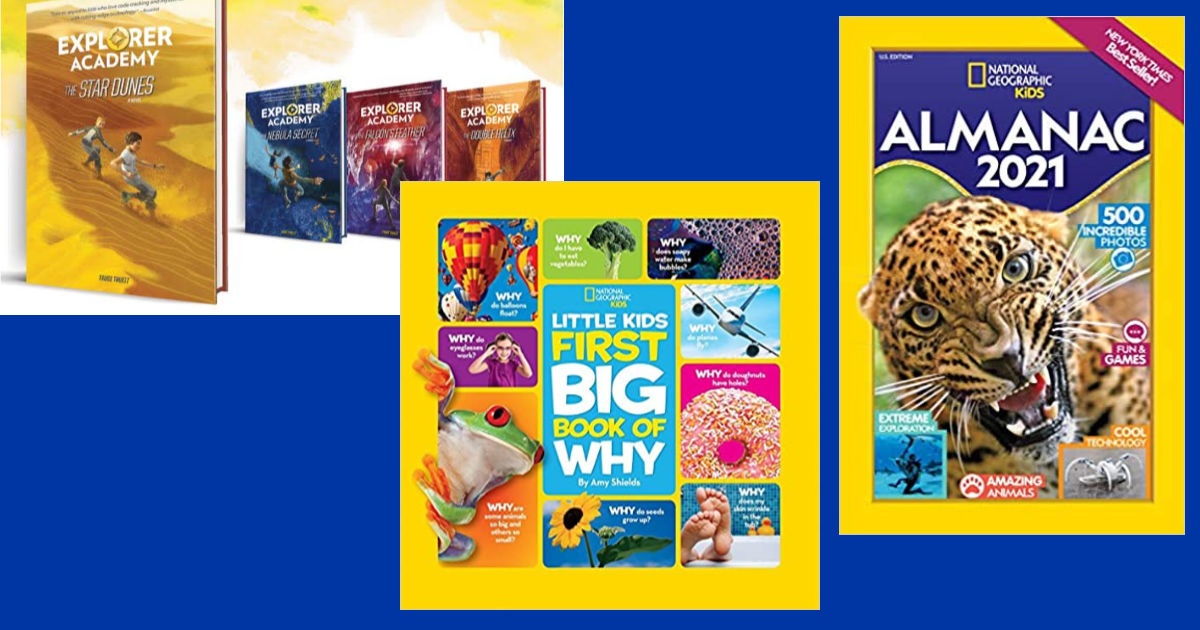 These Nat Geo Summer books are perfect for kids, so that they can keep their minds and imaginations active and entertained.
They are so much fun, but, of course, they are also educational.
Very educational.
The Explorer Academy is a series of fictional books that are recommended for ages 8 to 12.
The updated 2021 Almanac is for the same age range and Little Kids First Big Book of Why is for younger children.
But …. National Geographic Kids books can definitely be enjoyed by those of us who are outside of the recommended age range.
When I was a kid, I loved soaking up the fun facts in almanacs.
That hasn't changed a bit and I could still spend hours with these beautifully illustrated, information packed National Geographic books.
Get these great books for your kids, but feel free to enjoy them, too!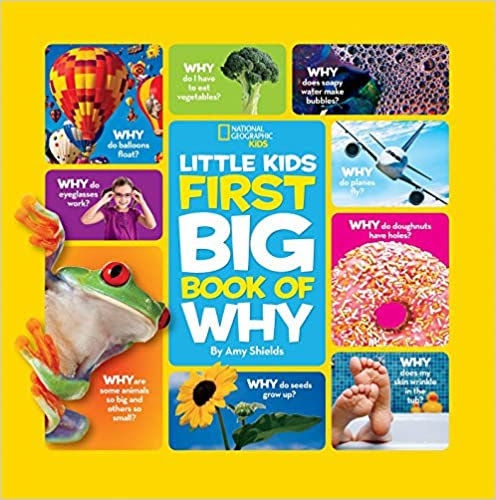 National Geographic
isbn 978-1426307935
Pub. date 5/20/11
Synopsis
What makes a car go?
How does mushy dough become a crispy cookie?
What does the doctor see in my throat?
An essential parent reference, The Big Book of Why invites children to ask big questions, think big thoughts, and get answers that are accurate, engaging, level-appropriate, and based on sound educational findings.
This book helps parents share fascinating, accurate answers, and inspires kids to be curious, ask questions, and explore the world around them.
Games and parent tips encourage interactivity and extend the experience of the book beyond its pages.
Highly photographic and playful, this big, sturdy book is an adventure in exploration.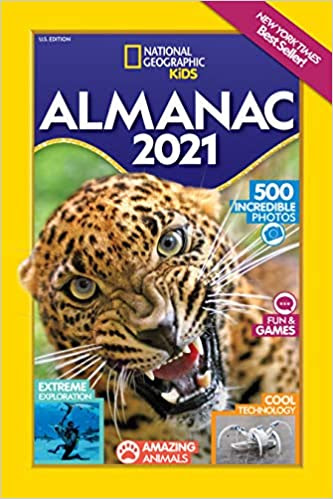 National Geographic
isbn 978-1426336713
Pub. Date 5/5/20
Synopsis
The latest installment of the New York Times best-selling almanac features amazing animal stories, explorer profiles, and outrageous attractions, plus more of the incredible inventions, awesome games, and fresh challenges for curious kids who want to learn all about the world and everything that's in it!
Tons of fun facts, crafts, activities, and fascinating features about animals, science, nature, technology, conservation, and more is why this is the number one selling kids almanac on the planet.
There's a whole chapter full of fun and games, including activities, jokes, and comics and the colorful compilation also includes an Almanac Challenge 2021.
This inspires kids to reduce their plastic waste and encourage others to do the same — and also highlights the winner of the 2020 Almanac Challenge.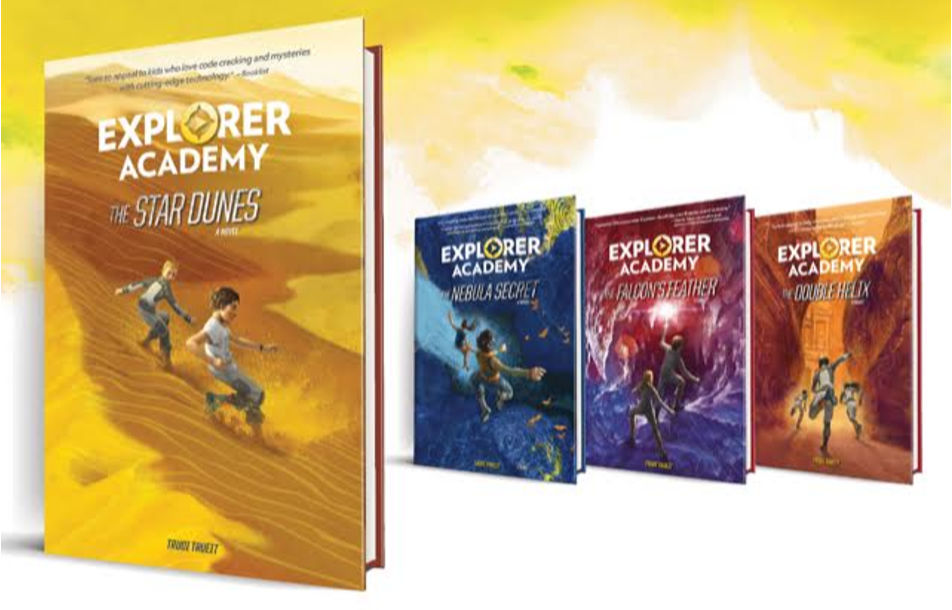 Synopsis
Adventure, danger, and a thrilling global mission await Cruz Coronado at the elite Explorer Academy, where he and 23 other kids from around the globe train with the world's leading scientists to become the next generation of great explorers.
But for Cruz, there's more at stake.
No sooner has he arrived at the Academy than he discovers that his family has a mysterious past with the organization that could jeopardize his future.
In the midst of codebreaking and cool classes, new friends and augmented reality expeditions, Cruz must tackle the biggest question of all: Who is out to get him, and why?
Check out my other giveaways, so you can have more chances to win prizes.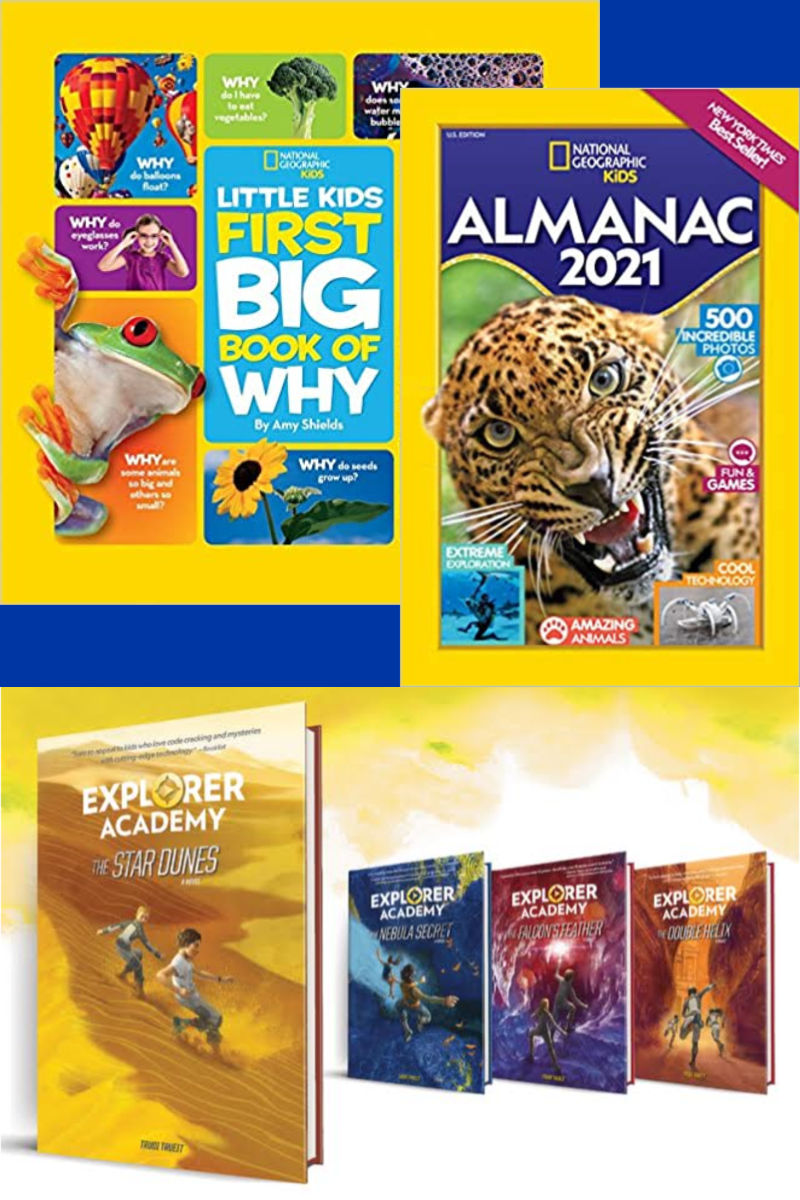 More from Mama Likes This
Check out my other crafts and free printables, so you and your family can have lots of fun.
Following are some of my fun printable paper crafts.
Happy crafting!