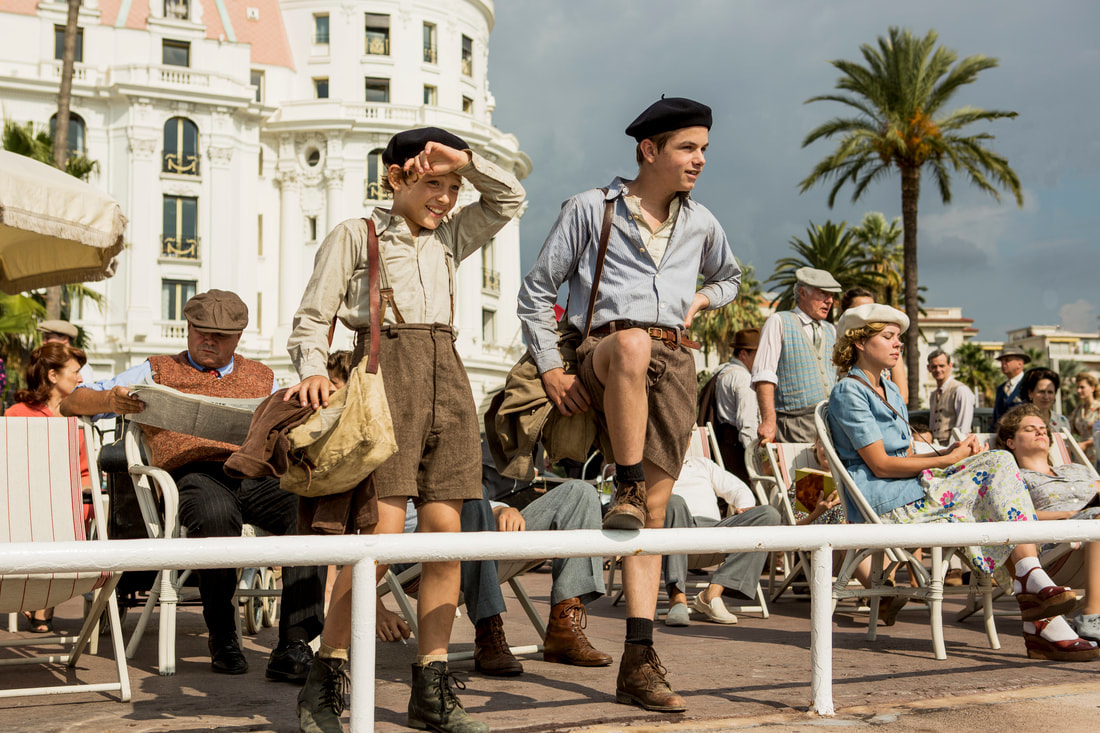 A Film Based on the True Story of Jewish Brothers in German Occupied France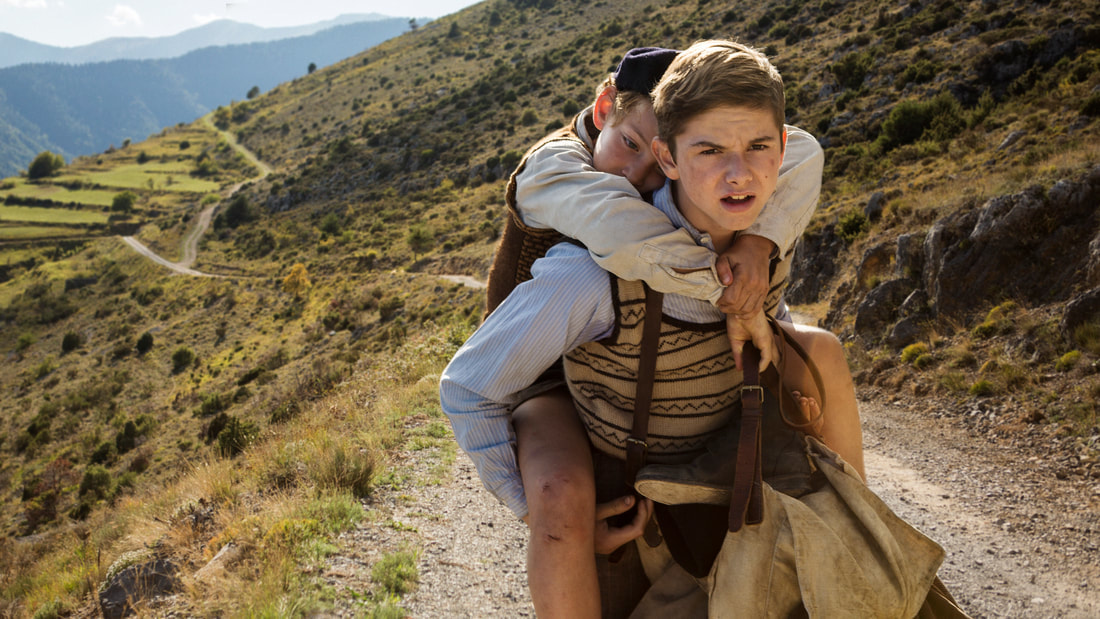 WW2 History becomes personal in A Bag of Marbles, the film adaptation of Joseph Joffo's memoir of his childhood experiences.
A Bag of Marbles is a true story written by a man who survived, while others did not.
This is a story of brotherly love, family love and rising up to face challenges.
It's hard to imagine how their parents felt as they attempted to save their children.
And it is hard to fully understand how these two little boys set off on their own.
History can be awful, but it's important to understand and remember the past to avoid repeating it.
The movie added another layer to my understanding of the 2nd World War and it's impact on people.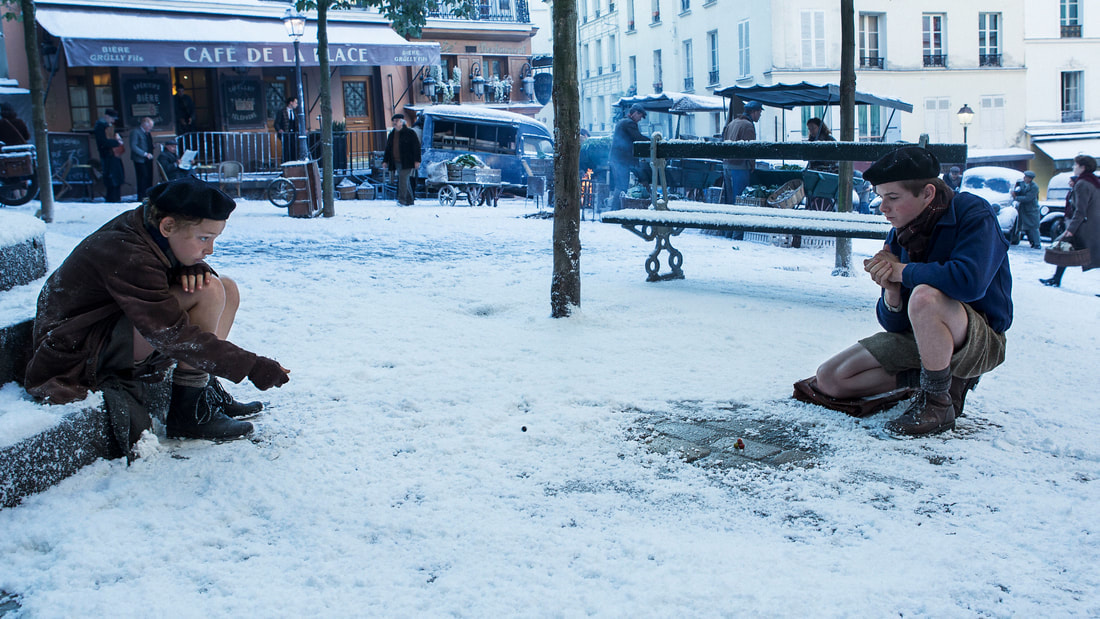 A Bag of Marbles is in French, German, Yiddish and Russian and has English subtitles.
The movie is not rated, but is best for adults and youth who will be able to read the subtitles and understand what is happening.
Younger viewers, especially, will want to discuss the film and learn more about this time period.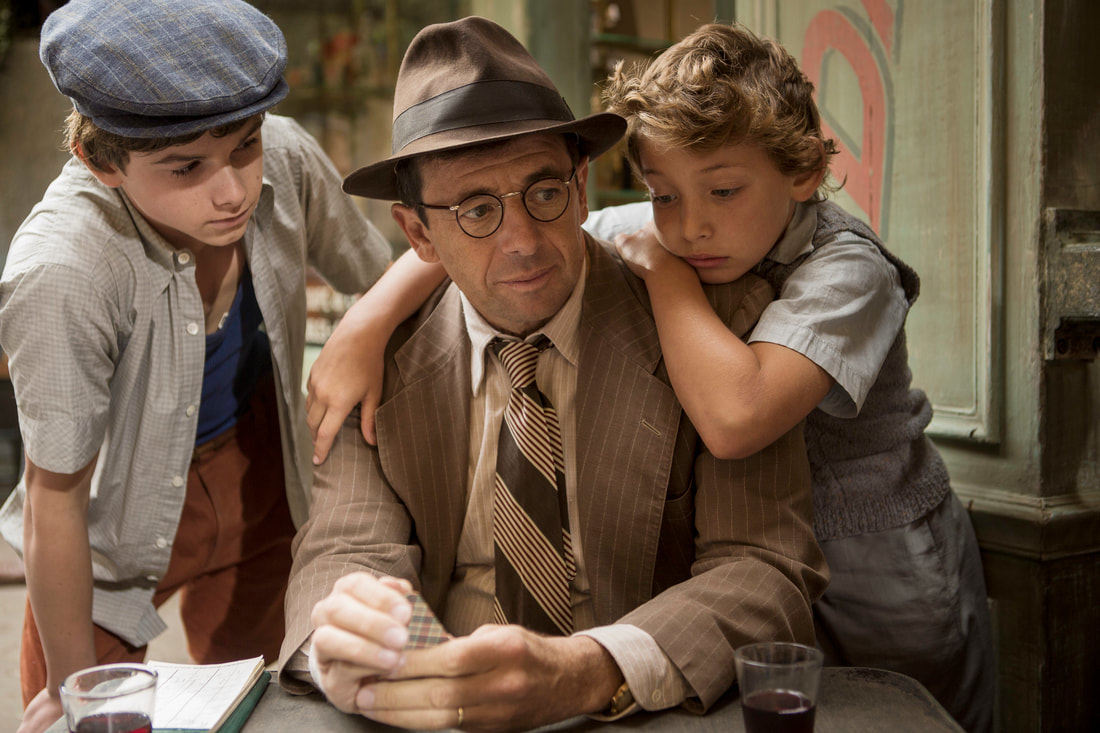 Film Movement
Omnibus Entertainment
Not Rated
Release Date March 14, 2023
Synopsis
This is the true story of two young Jewish brothers in German occupied France who, with a mind-boggling mix of mischievousness, courage and ingenuity, will be forced to fend for themselves in order to survive the enemy invasion and try bring their family back together.
The heartwarming adaptation of Joseph Joffo's enduring memoir tells the story of the Nazi occupation through the eyes of the two young Jewish boys.
Paris, 1941: Joseph and Maurice are the sons of Roman, the local barber.
At ages 10 and 12, the boys have so little understanding of the persecution of Jews that Joseph thinks nothing of swapping his yellow star for a bag of marbles.
Despite their naiveté, Roman knows that their best chance to escape the Nazi roundup is to flee on their own to Vichy, France, where their older brothers Albert and Henri have found safe haven.
Always one false move from tragedy, these tenacious children survive on courage, ingenuity, and more than a bit of cunning as they make their precarious way through France hoping to reunite with their family.
More than anything, it's their brotherly bond that gets them through their ordeals.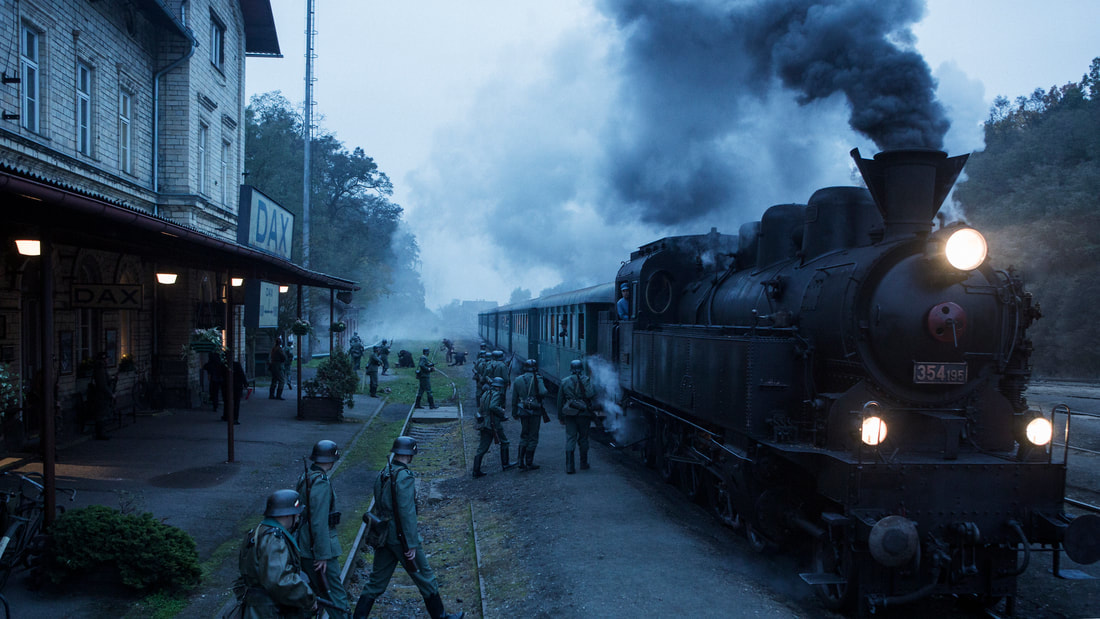 Director
Christian Duguay
Producers
Nicolas Duval-Adassovsky
Joe Iacono
Laurent Zeitoun
Yann Zenou
Writers
Jonathan Allouche
Alexandra Geismar
Benoît Guichard
Cast
Dorian Le Clech
Batyste Fleurial
Patrick Bruel
Elsa Zylberstein
Bernard Campan
Genre
Action
Family
Jewish
Language
French, German, Yiddish and Russian with English subtitles
Movie Giveaway
Prize: A Bag of Marbles DVD (arv $29.95)
1 Winner
Ends 4/2/23 11:59pm ET
Check out my other giveaways, so you can have more chances to win prizes.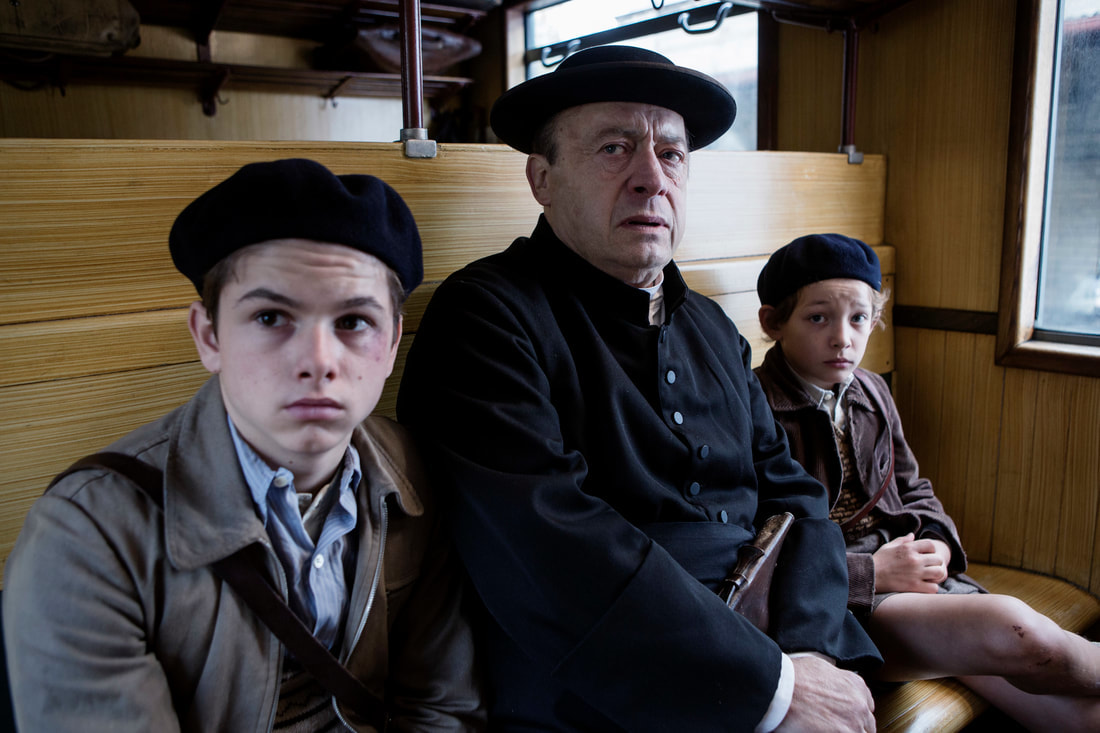 More from Mama Likes This
Take a look at my other entertainment articles, so you can keep up with the latest TV, movie and book news.
French Movies
Printable Activity Pages
Check out my free printables, when you are looking for fun activities to do at home.
Many are from Disney, Netflix and Shout Factory, so they feature movies, TV series and characters that your kids already know and love.
Some are educational, but others are just plain fun.
There are coloring pages, crafts, word puzzles, mazes, memory games and many other family friendly activities.
Shopping Deals
Check out the latest online deals, so you can save money and pick out some great products for yourself and your family.
What will you buy first?