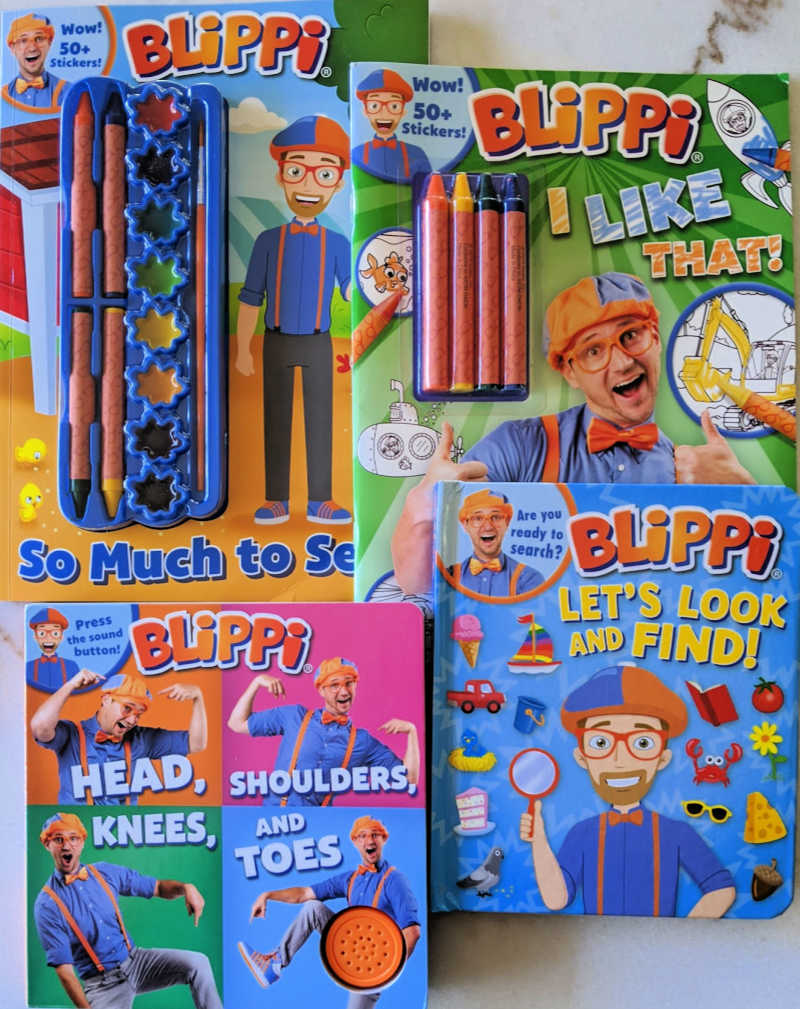 Educational Fun for Kids
Blippi Activity Books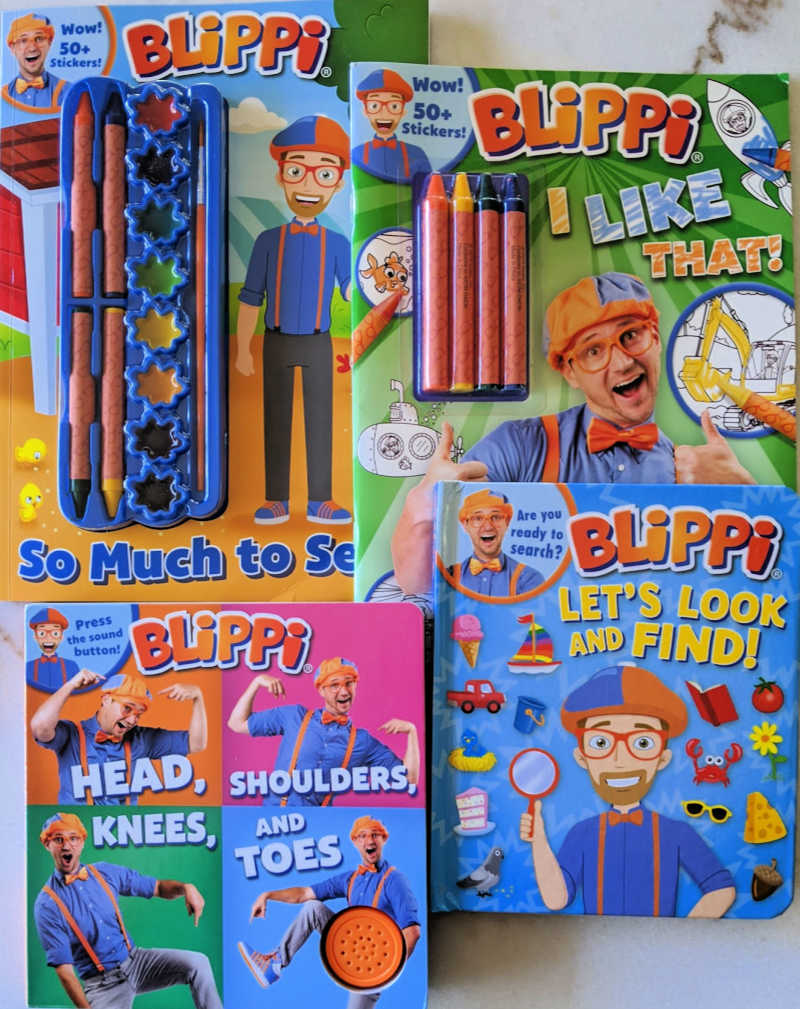 Your little ones can have a whole lot of fun, when they read and actively participate with these silly and educational Blippi activity books.
There are times, when it is good to relax and sit still while reading a book quietly.
Then at other times, it is good to take a more active approach to reading.
And that is where Blippi comes in!
Each of these books will encourage kids to do something.
Children will want to sing, dance, color, draw, paint, search and explore, when they open up these beautifully illustrated books.
Learning is definitely fun with Blippi!
by Editors of Studio Fun International
isbn 978-0794445362
Pub. date 3/3/20
Synopsis
This 128-page coloring and painting book presents an amazing array of animals, a variety of vrooming vehicles, and some basic early learning concepts, too!
There are nearly 100 images for kids to color or paint using the crayons and paints provided…including lots of poses of Blippi.
by Editors of Studio Fun International
isbn 978-0794445379
Pub. date 2/4/20
Synopsis
In this coloring and activity book, Blippi tells kids some of the things he likes (like his hat!) and encourages them to color, draw, and doodle things they like, too.
Plus, there are lots of connect-the-dots, mazes, matching, and more, all designed to get preschoolers thinking about things they like and to also express their creativity while practicing their developing fine motor skills.
by Editors of Studio Fun International
isbn 978-0794445386
Pub. date 2/4/20
Synopsis
Everyone knows and loves the beloved preschool classic song "Head, Shoulders, Knees, and Toes," including Blippi!
As he energetically acts out the song on the pages of this board book, Blippi prompts readers to press the sound button to play the tune and encourages everyone to get up and move!
by Editors of Studio Fun International
isbn 978-0794445393
Pub. date 3/31/20
Synopsis
Blippi prompts preschoolers to find twelve different objects in each illustrated scene in this durable board book.
Can they find the blue-and-orange bird in the park?
The teddy bear at a birthday party?
The seashell at the beach? With gatefolds that open to reveal a new scene on each spread, Blippi: Lets Look and Find will keep preschoolers busy for hours as they happily hone their observation skills.

Blippi Activity Books for Kids
Check out my other giveaways, so you can have more chances to win prizes.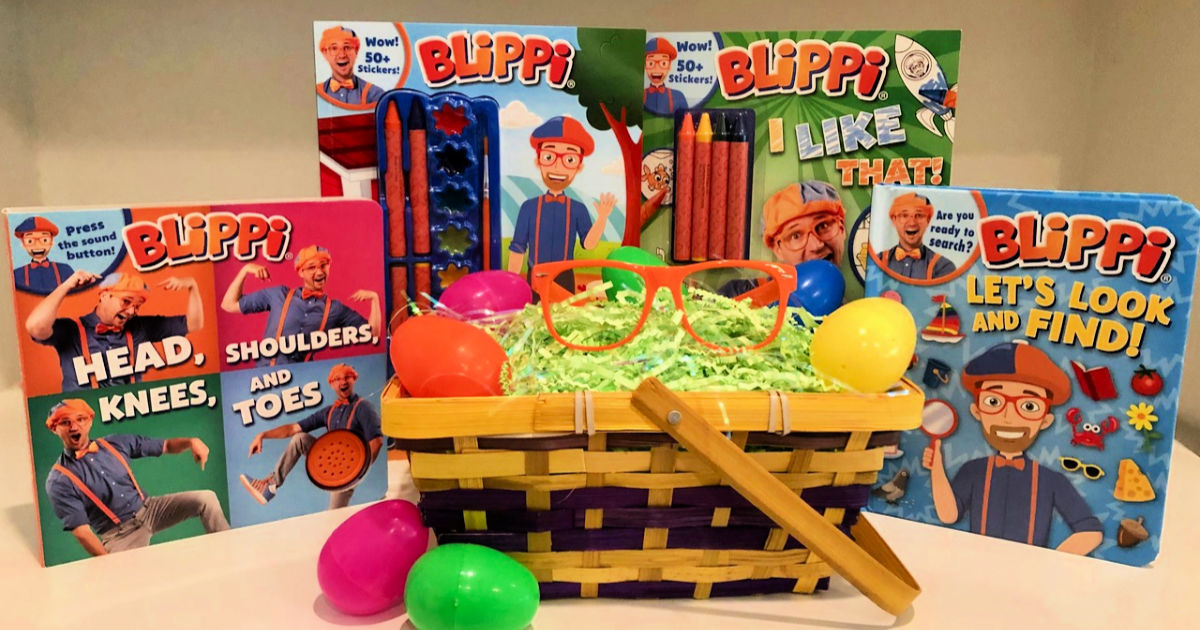 More from Mama Likes This
Take a look at my other entertainment articles, so you can keep up with the latest TV, movie and book news.
Check out my crafts and free printables, so you and your family can have lots of fun.
Following are some of my tropical crafts that are fun for Spring and Summer.
Happy crafting!