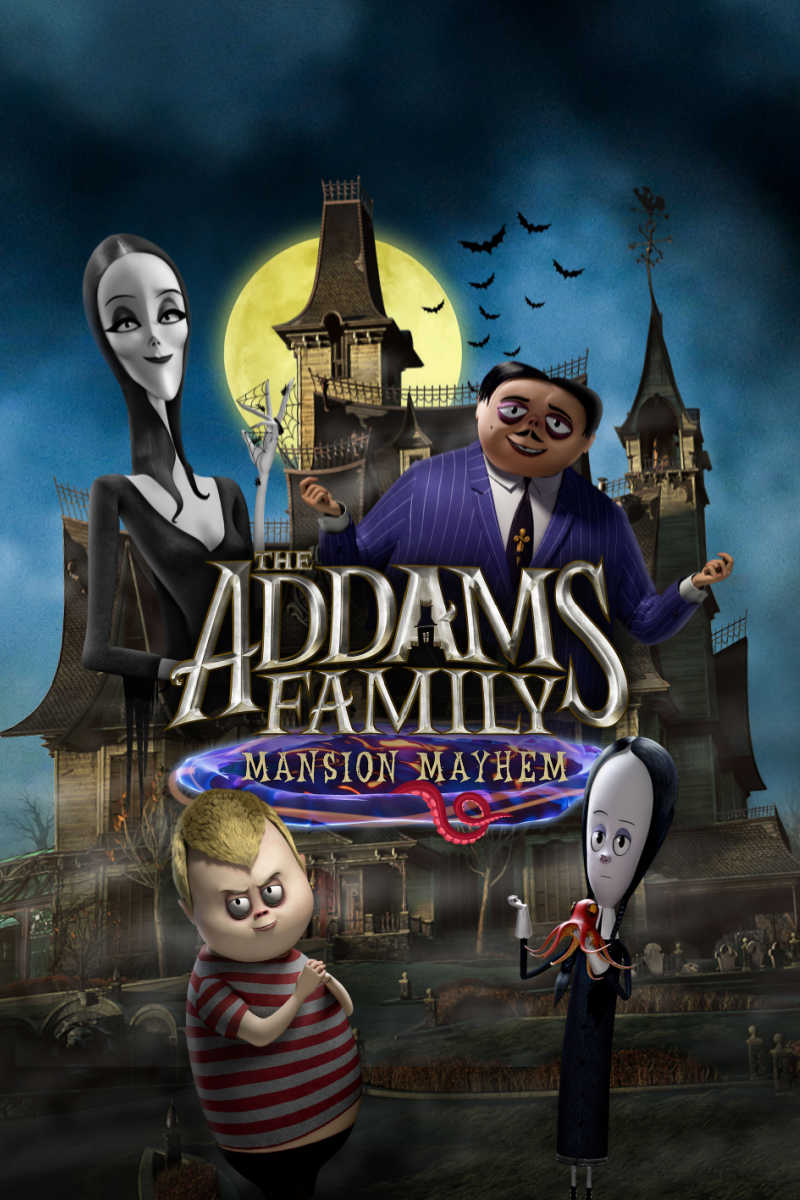 Help the Addams Family save their mansion!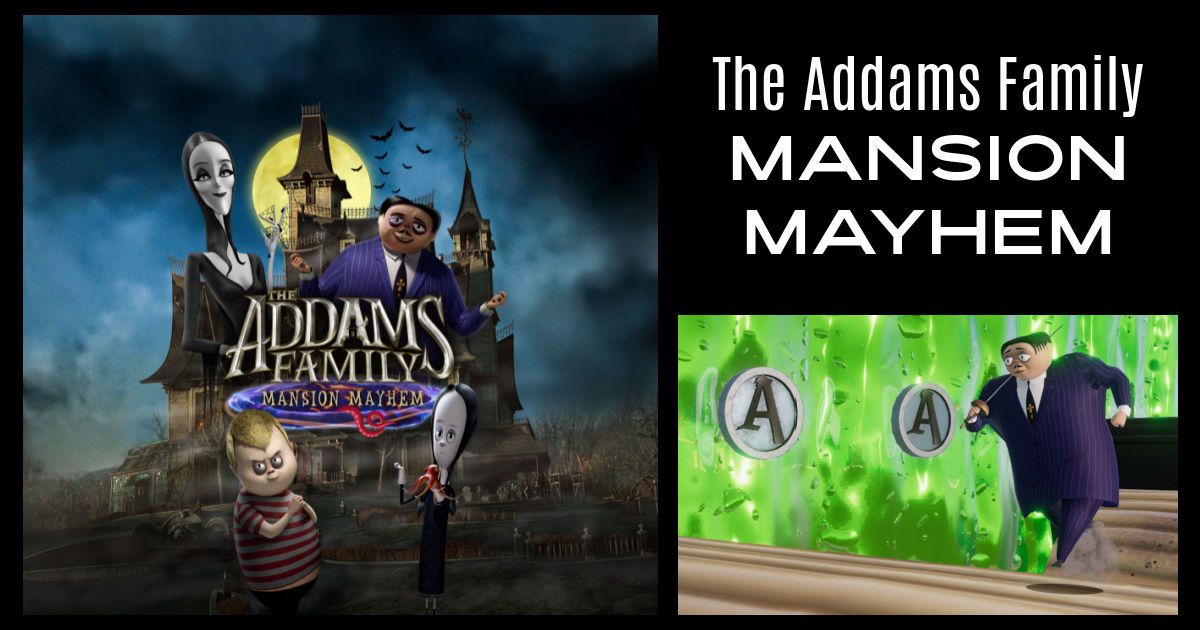 I have been a fan of these creepy and kooky characters since I was a kid, so am thrilled that I can now play the new Addams Family Mansion Mayhem game.
This new game lets you bring your favorite characters to life by playing them in an interactive environment with lots of scary things happening all around them!
New and exciting challenges await at every turn as you play as each character – Wednesday, Gomez, Morticia and Pugsley.
Kids and adults will have fun exploring this mysterious mansion filled with lost relics and hidden secrets.
The characters are fantastic, of course, so fans will enjoy the creepy fun.
It is entertaining, but not a really difficult challenge to begin a game.
Kids and adults of different skill levels will be able to play together, even if they aren't all expert gamers.
The Addams Family Mansion Mayhem video game release date was September 24th, 2021, so now it is time to have some kooky fun at home.
Official Game Trailer
Outright Games
Release date 9/24/21
Synopsis
They're creepy, they're kooky, and their home is in danger!
Only you and your friends can help Wednesday, Pugsley, Gomez, and Morticia save the Addams Family Mansion in this horrifyingly hilarious 3D adventure for up to four players.
The mansion is full of spooky scares, but can you discover its hair-raising secrets and save it from an unexpected threat?
Use each iconic character's abilities to explore the house, solve puzzles, and find lost relics.
Play competitive minigames that will have you bumping and jumping over each other to win.
Family game night is about to get terrifyingly exciting!
Rating
E 10+ (Fantasy violence, mild blood)
Platforms
Nintendo Switch
PlayStation 4
Xbox One
PC
Genre
Family Multi-player
Number of Players
Up to 4
Local Co-op (shared screen, same device)
Features
JOIN THE FAMILY – Experience the kooky world of the Addams Family in an original
story based on the hit animated movie!
SAVE THE MANSION – Piece together the horrifically exciting history of the Addams
Family Mansion in a 3D platforming adventure!
COMPETITIVE MINIGAMES – Jump, bump and slash your way to victory!
SOLO OR TOGETHER – Explore the Addams Mansion by yourself, or with up to 4 players on
the same screen
Mansion Mayhem Game Screenshots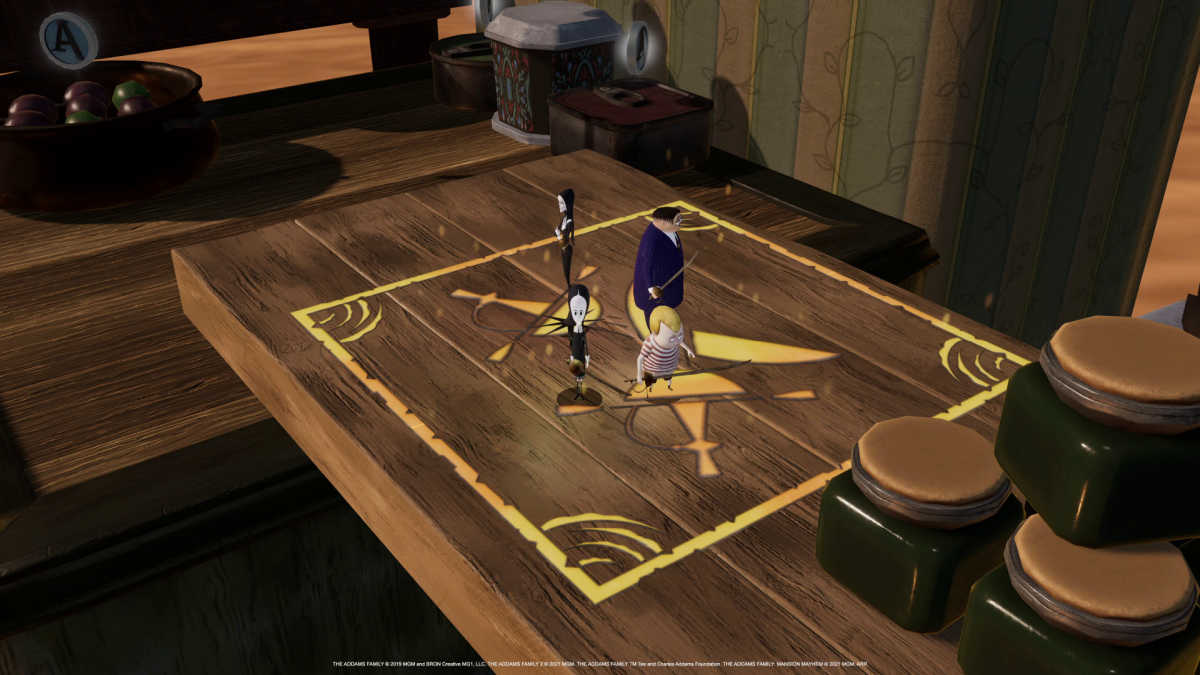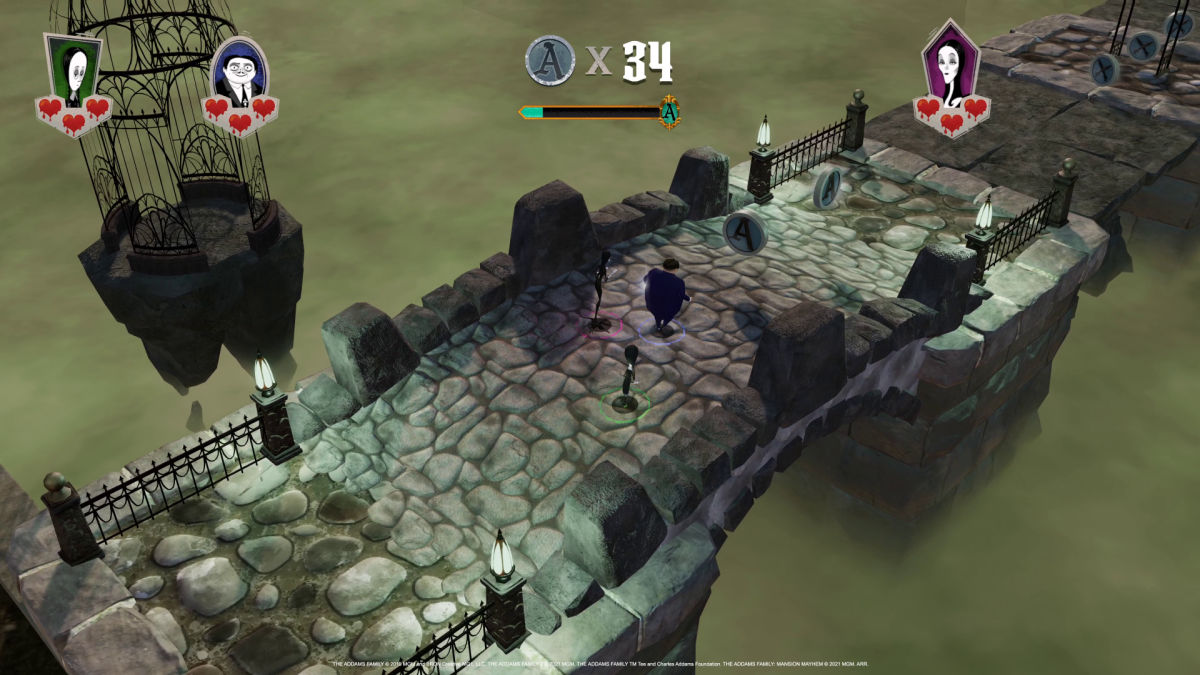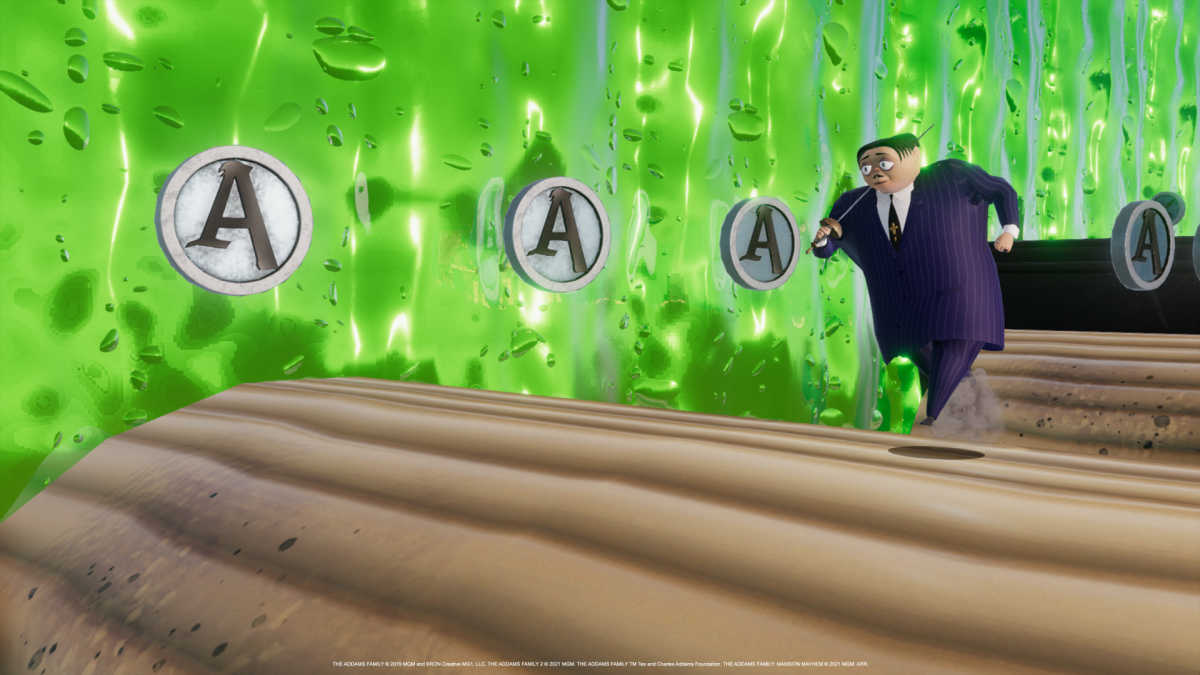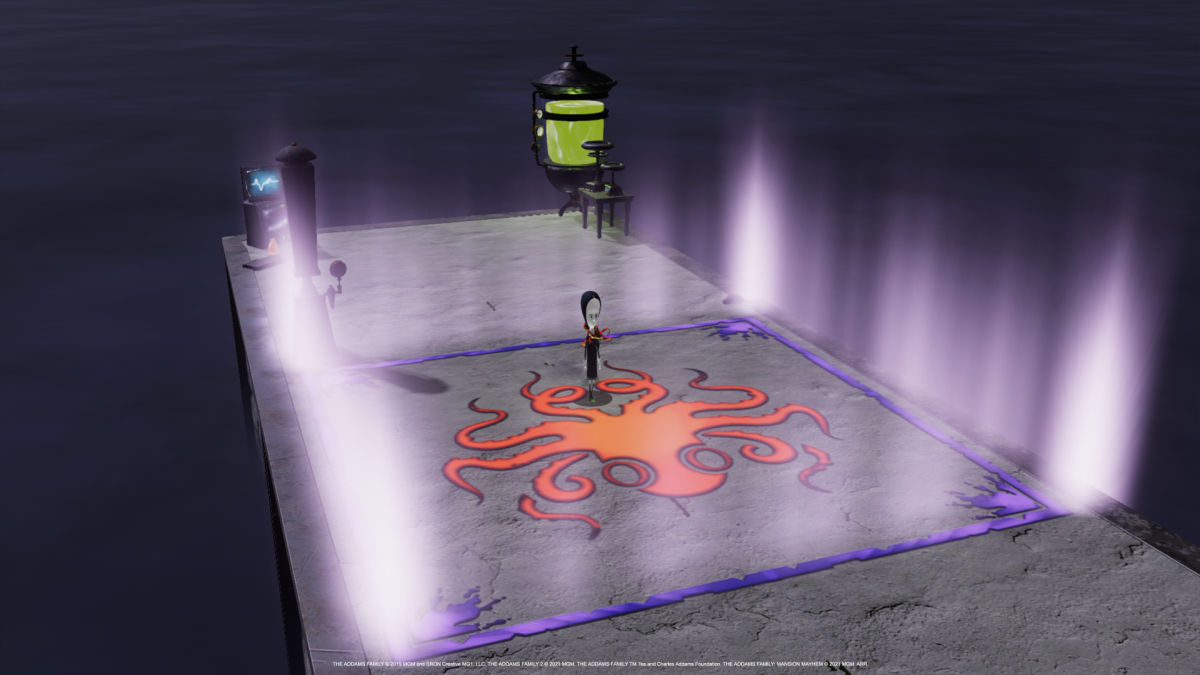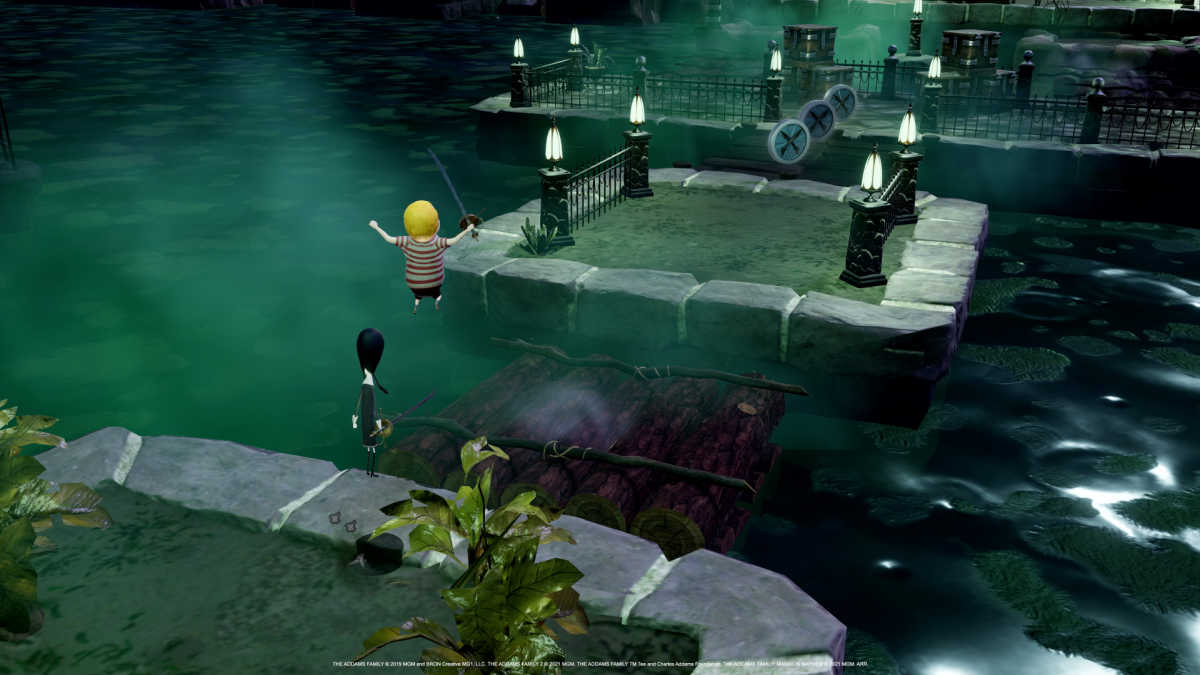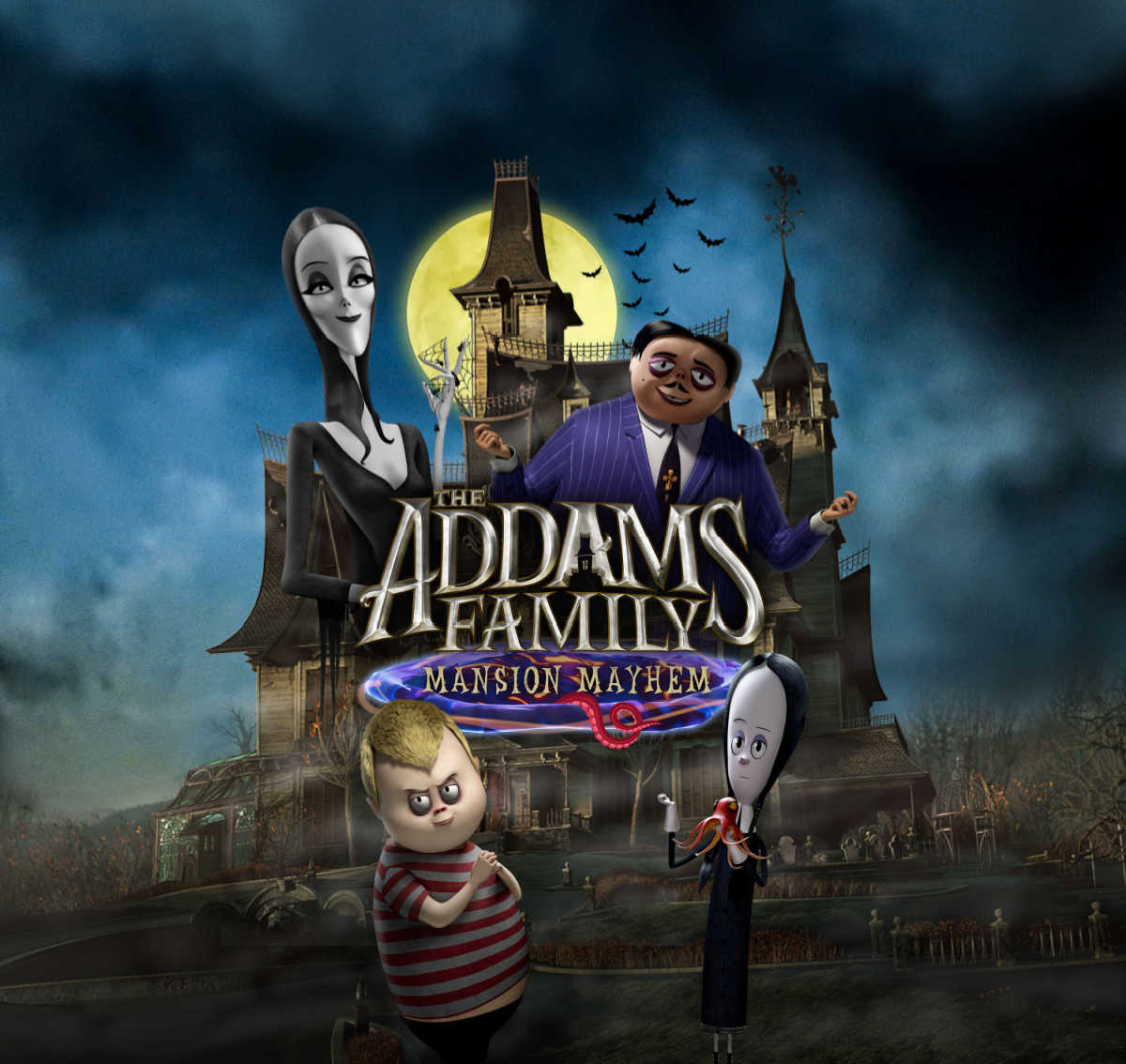 Mansion Mayhem
Addams Family Mansion Mayhem for PC – Steam Download
More from Mama Likes This
(and Mama Likes To Cook)
Take a look at my other entertainment articles, so you can keep up with the latest TV, movie and book news.
Outright Games
Spooky Halloween Crafts
You may also like the following crafts that are great for Halloween or the rest of the year.
Spooky Halloween Printables
Check out my free printables, when you are looking for fun activities to do at home.
Following are a few that your family may enjoy:
Many of the printables are from Disney and Shout Factory, so they feature movies, TV series and characters that your kids already know and love.
Some are educational, but others are just plain fun.
There are coloring pages, crafts, word puzzles, mazes, memory games and many other family friendly activities.
Halloween Recipes
Check out all of my Halloween recipes, so you can get some spooky foodie inspiration.
Following are some of my favorites that would be fun to enjoy while playing The Addams Family Mansion Mayhem game.