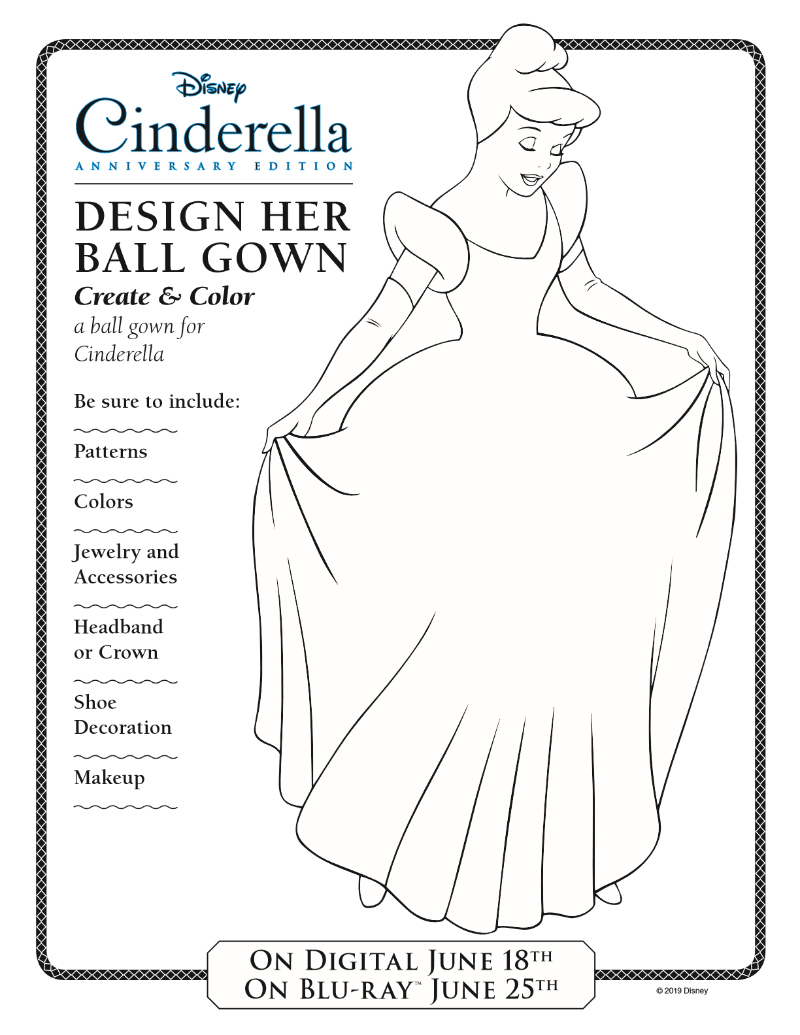 Disney Cinderella Ball Gown Design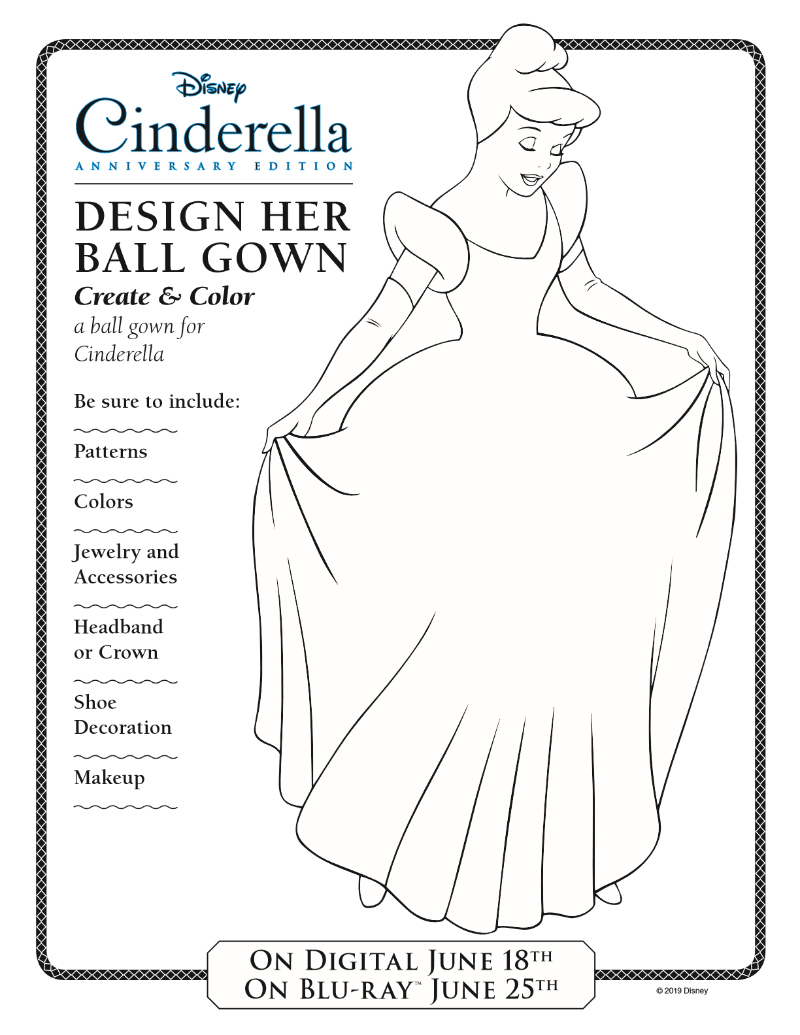 Click HERE to download the Cinderella ball gown design activity page, so your kids can show off their creative skills.
Print one or print many of them, because a princess always appreciates options.
Some kids will want to create a dress that looks like the one in the movie. Others will want to venture into new and exciting dress designs.
If you are going to use glitter, jewels or other embellishments, I'd recommend printing on card stock instead of regular copy paper.
This could be a fun for family movie night or you could set up a coloring table at a Cinderella themed birthday party.
How do you think your child will complete this free printable?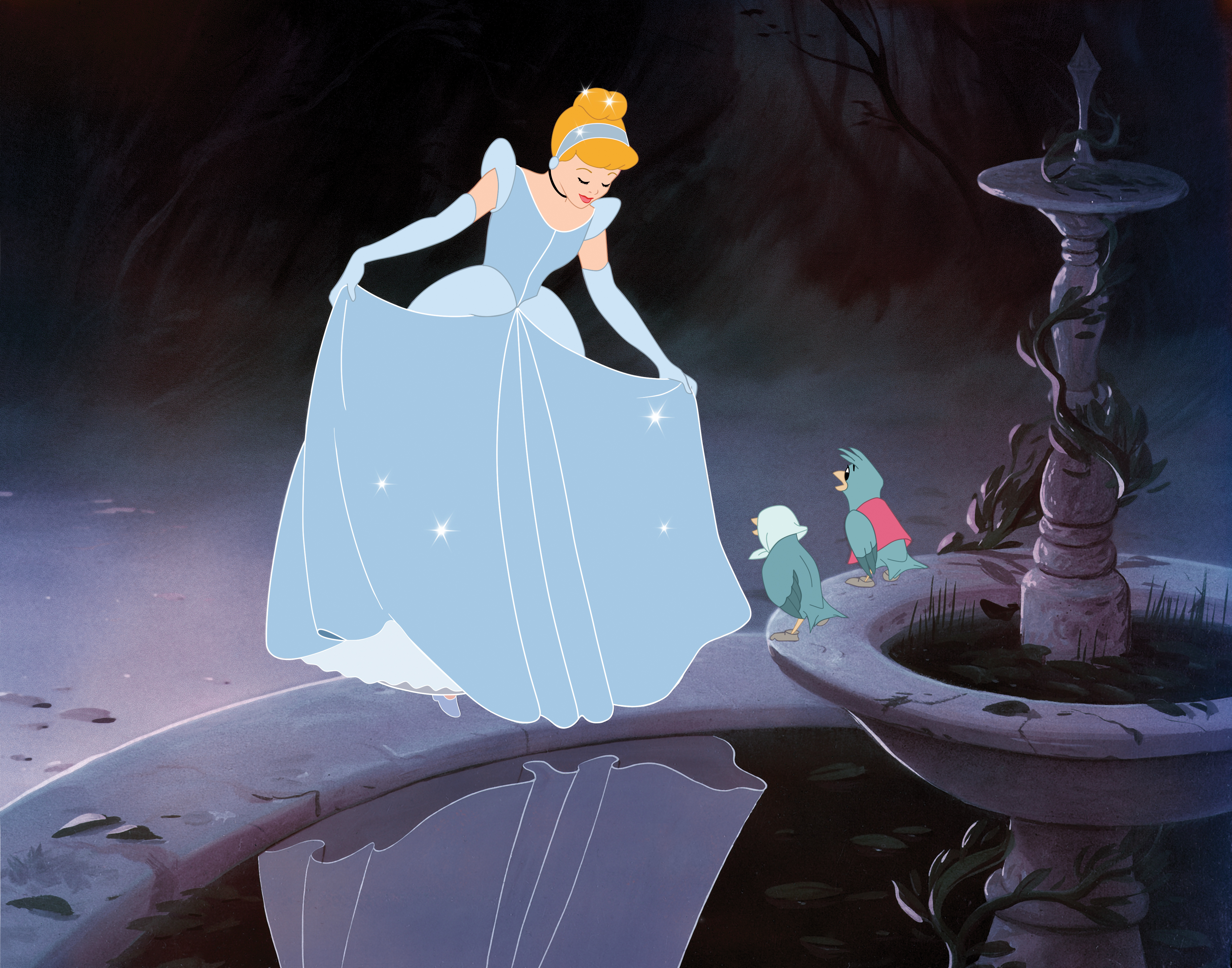 Cinderella is sure her time has come. Then, her stepsisters, with the encouragement of Lady Tremaine, tear her gown to shreds.
Just when Cinderella believes all is lost, her Fairy Godmother appears.
With a wave of her wand and "Bibbidi-Bobbidi-Boo," she transforms an ordinary pumpkin into a magnificent coach and Cinderella's rags into a gorgeous gown. Then she sends her off to the Royal Ball.
But Cinderella's enchanted evening must end when the spell is broken at midnight.
It will take the help of her daring animal mice friends and a perfect fit into a glass slipper to create the ultimate fairy tale ending.
Check out my other Disney articles, so you can keep up with the latest from this iconic brand.
Of course, you'll want to see all of these fun Disney printables, crafts and activities.