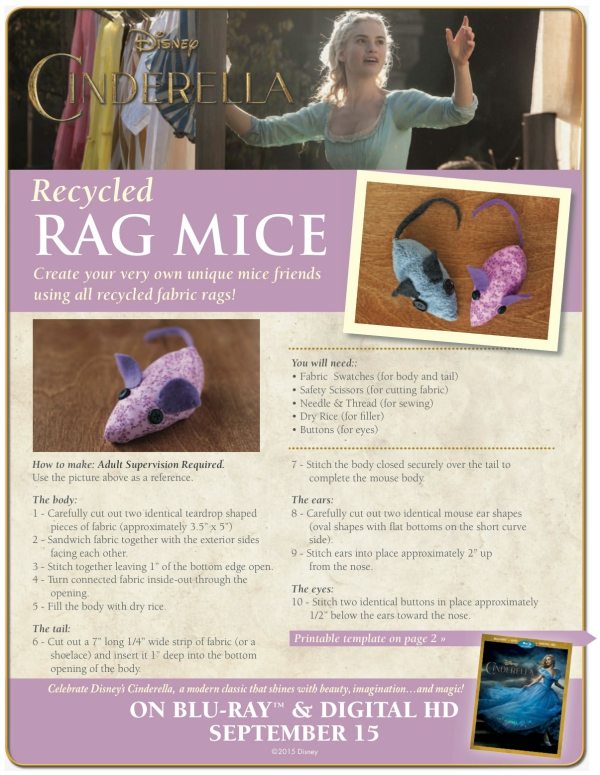 Disney Cinderella Mice Craft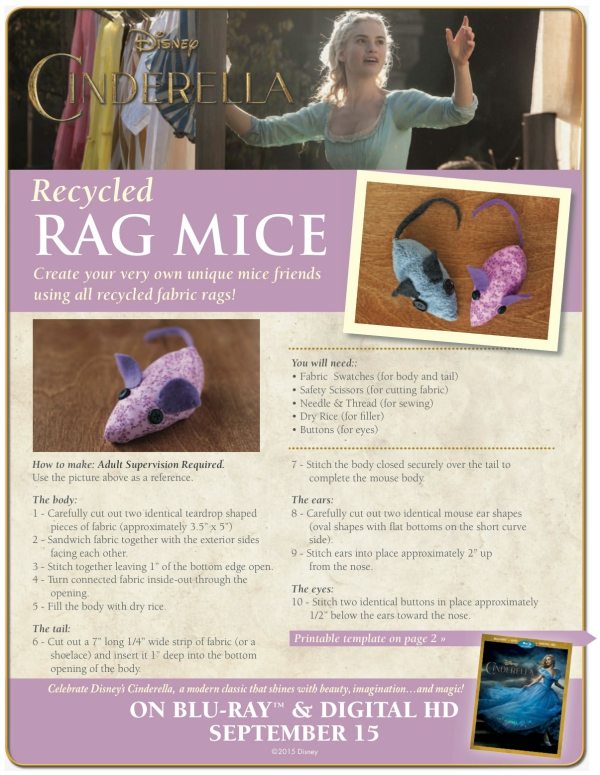 Click HERE to download the Cinderella Mice Craft instructions and pattern, so you can print the two pages.
Aren't these little mice cute? Each mouse is made from recycled fabric or rags.
It's a great way to use up fabric odds and ends or to bring new life to clothing that is no longer suitable for wearing.
Here are the supplies you'll need:
Fabric Swatches
Buttons for Eyes
Teens may be able to complete the project on their own, but others will need help from an adult.
Wouldn't these mice be cute as homemade holiday gifts?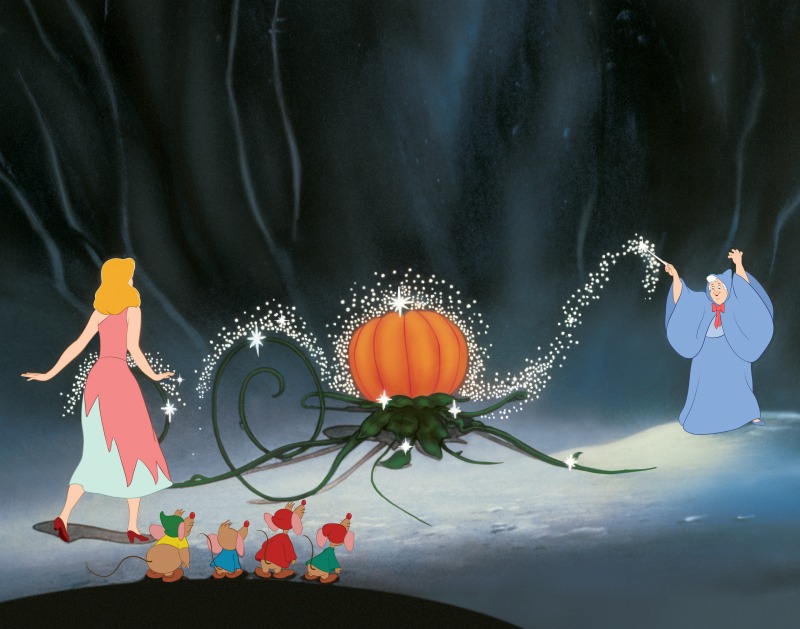 Signature Collection Anniversary Edition
Rated G
Release date 6/25/19
Synopsis
Recently added to the prestigious National Film Registry, the animated classic centers on kind and hardworking Cinderella, who is ordered around by her cruel stepmother and her awful stepsisters.
Even the big clock in the church tower tells her when to start another day of drudgery.
But they can't stop her from dreaming, and Cinderella has faith that someday her wishes will come true. When an invitation to the royal ball arrives,
Cinderella is sure her time has come. Then, her stepsisters, with the encouragement of Lady Tremaine, tear her gown to shreds.
Just when Cinderella believes all is lost, her Fairy Godmother appears.
With a wave of her wand and "Bibbidi-Bobbidi-Boo," she transforms an ordinary pumpkin into a magnificent coach and Cinderella's rags into a gorgeous gown. Then she sends her off to the Royal Ball.
But Cinderella's enchanted evening must end when the spell is broken at midnight.
It will take the help of her daring animal mice friends and a perfect fit into a glass slipper to create the ultimate fairy tale ending.