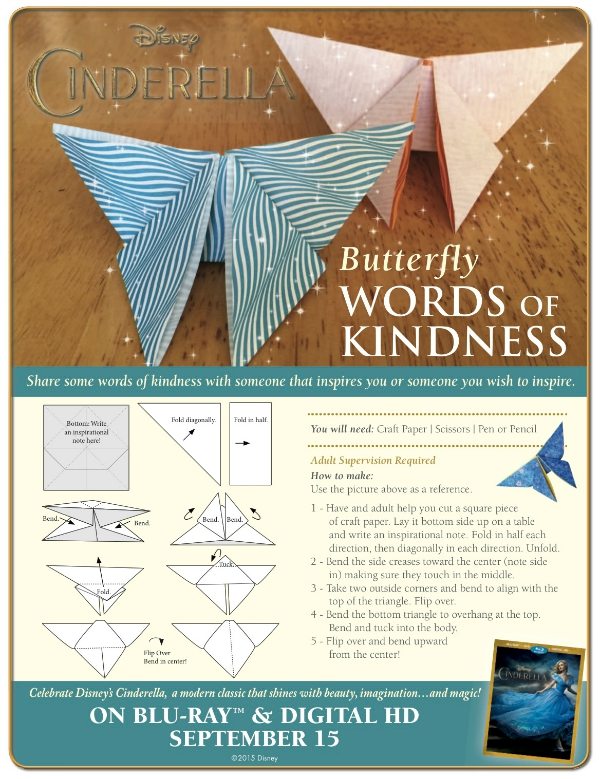 Click HERE to download the 2 page pdf craft.
Is there a Cinderella fan in your house? This movie has appeal for both children and adults.
Here's a fun Disney craft that you can do at home just for fun or as part of a princess themed party. The butterfly words of kindness origami figures are beautiful and inspirational.