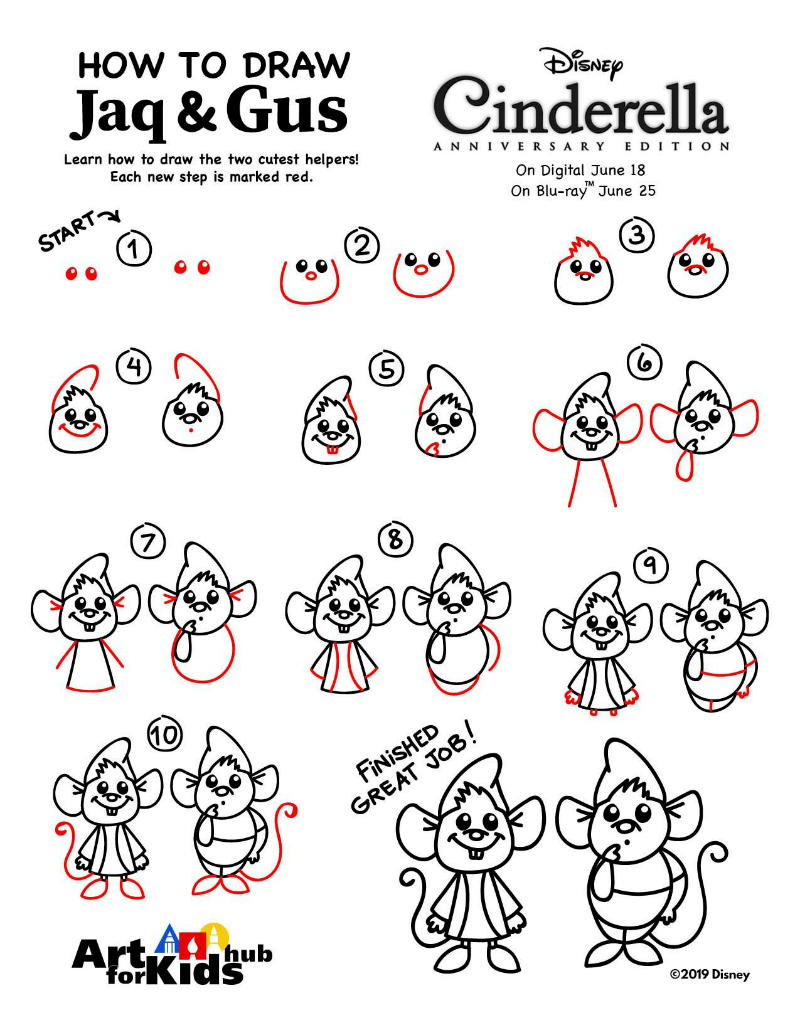 Cinderella How To Draw Jaq and Gus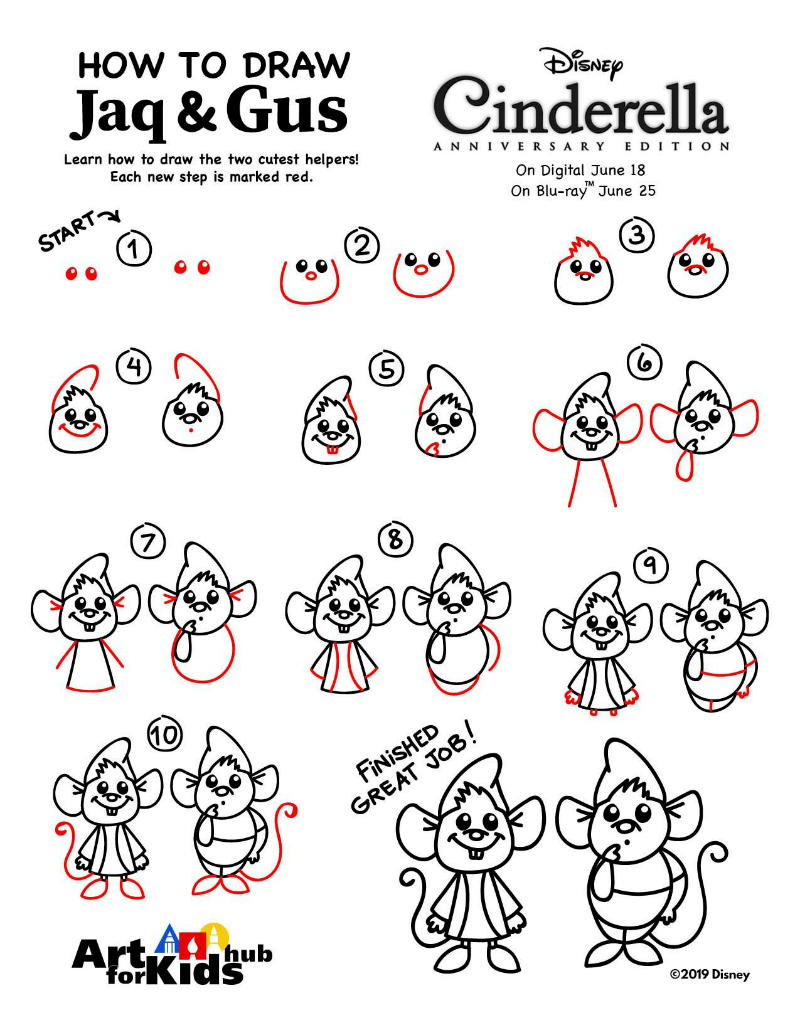 Click HERE to download the free Disney Cinderella printable, so your kids can learn how to draw Jaq and Gus.
This is a wonderful activity for artistic kids, but adults can try it, too.
The step by step visual instructions make it easy for Cinderalla fans of all ages to create art featuring these adorable and hilarious mice.
Get out your drawing pad and pencils. Then take is slow as you follow the step by step process. It isn't as hard to draw pictures, when you go slowly.
Have fun!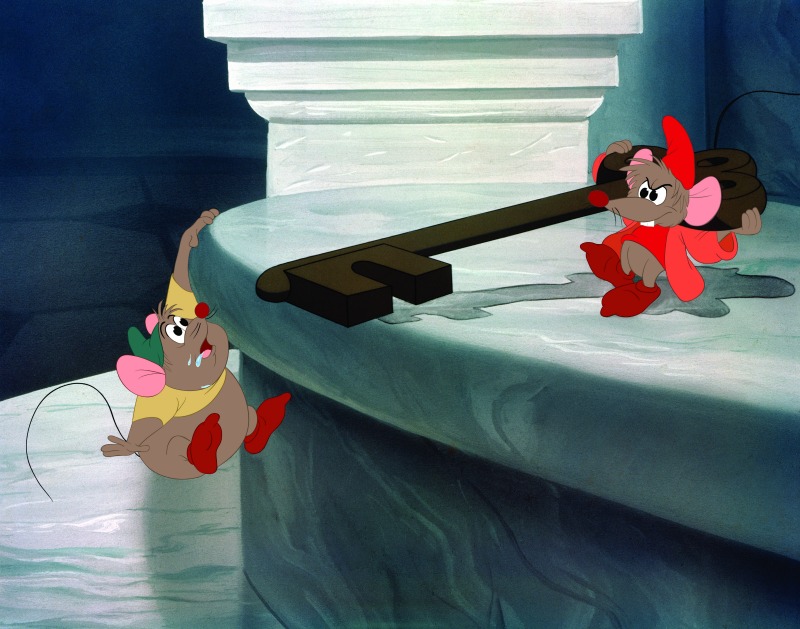 Signature Collection Anniversary Edition
Rated G
Release date 6/25/19
Synopsis
Cinderella is sure her time has come. Then, her stepsisters, with the encouragement of Lady Tremaine, tear her gown to shreds.
Just when Cinderella believes all is lost, her Fairy Godmother appears.
With a wave of her wand and "Bibbidi-Bobbidi-Boo," she transforms an ordinary pumpkin into a magnificent coach and Cinderella's rags into a gorgeous gown. Then she sends her off to the Royal Ball.
But Cinderella's enchanted evening must end when the spell is broken at midnight.
It will take the help of her daring animal mice friends and a perfect fit into a glass slipper to create the ultimate fairy tale ending.
Check out my other Disney articles, so you can keep up with the latest from this iconic brand.
Of course, you'll want to see all of these fun Disney printables, crafts and activities.