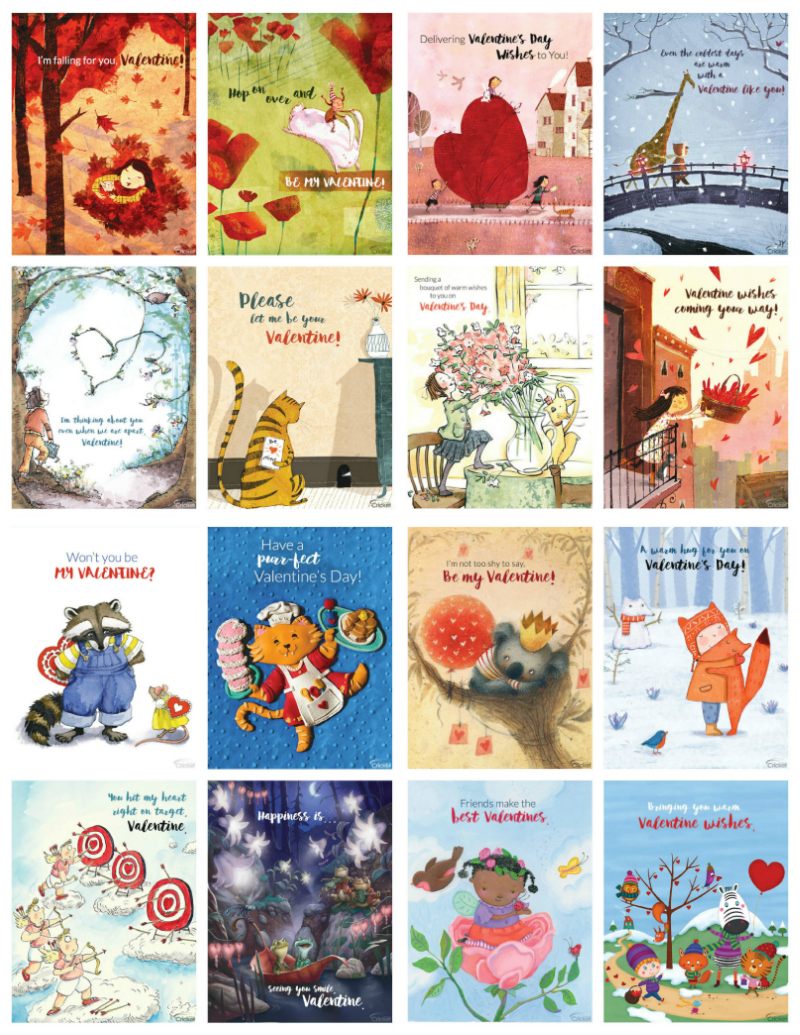 These cute and classic Valentine's Day cards are courtesy of our friends at Cricket Media.
Cricket has been publishing educational and inspiring magazines for children for over 40 years!
In fact, you and your children may recognize some of these cute pictures on the Valentines Day cards.
Download the pdf and then print as many as you need for your child's classmates, friends and family.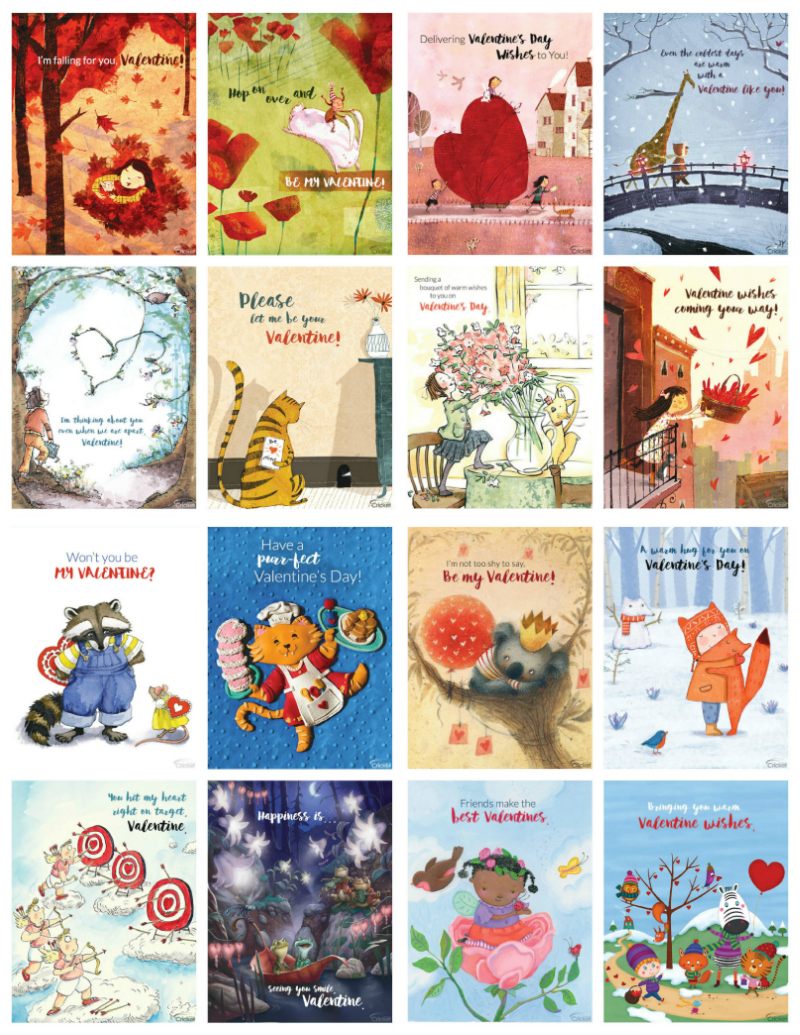 Click HERE to download the printable pdf, so you can make Valentine's Day cards for family and friends!
Check out my other free Valentine's Day printables, so you can have more family fun!
Following are some of my favorites.
How many will you print?