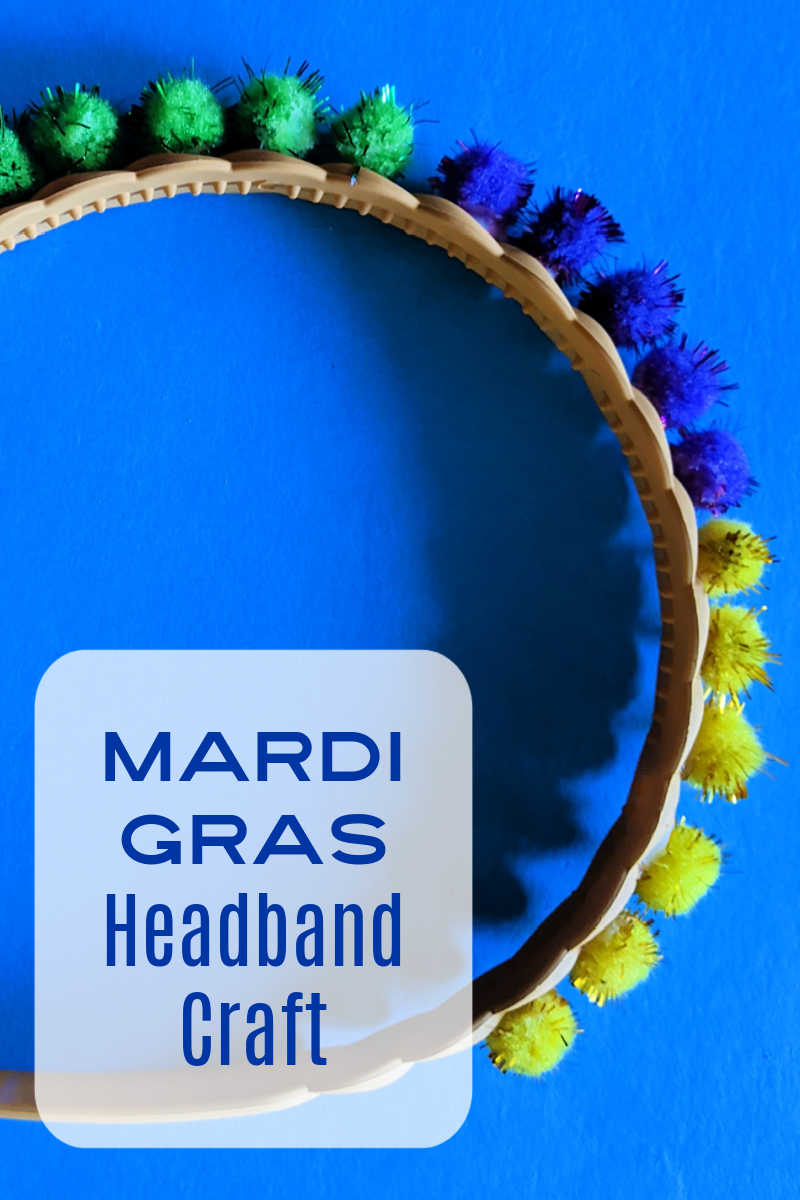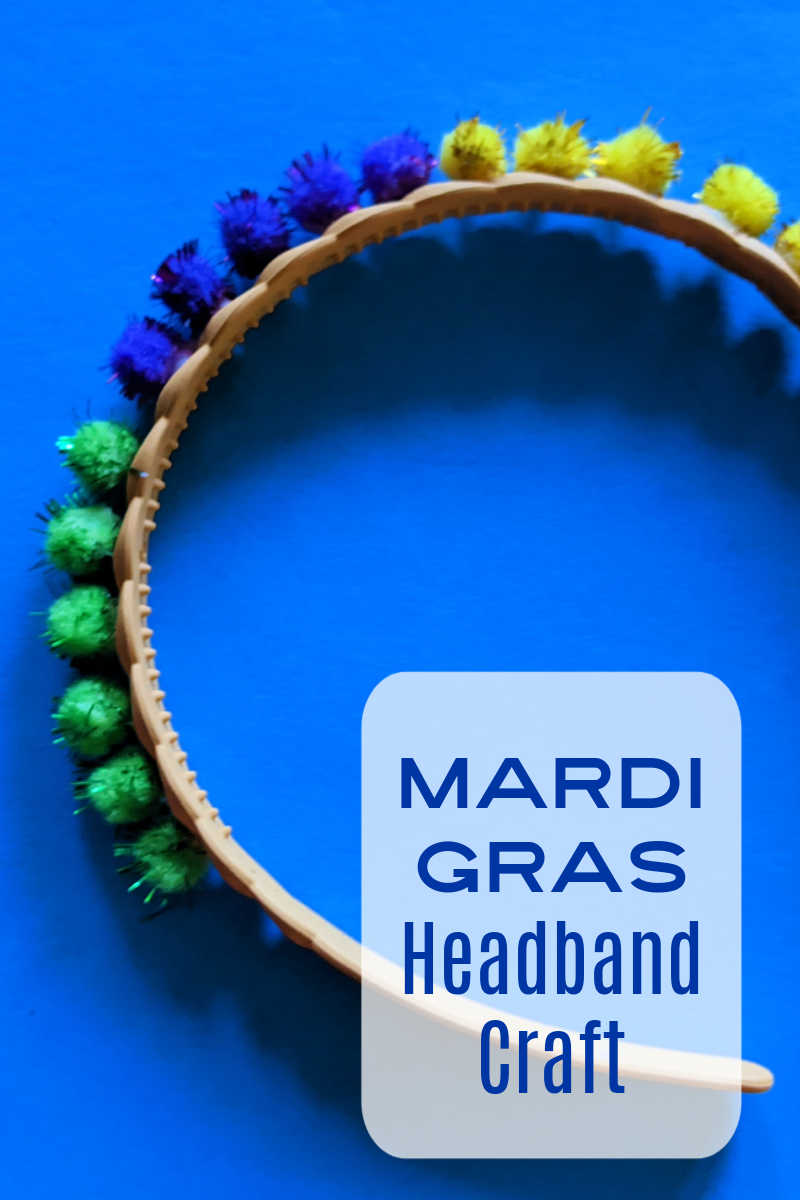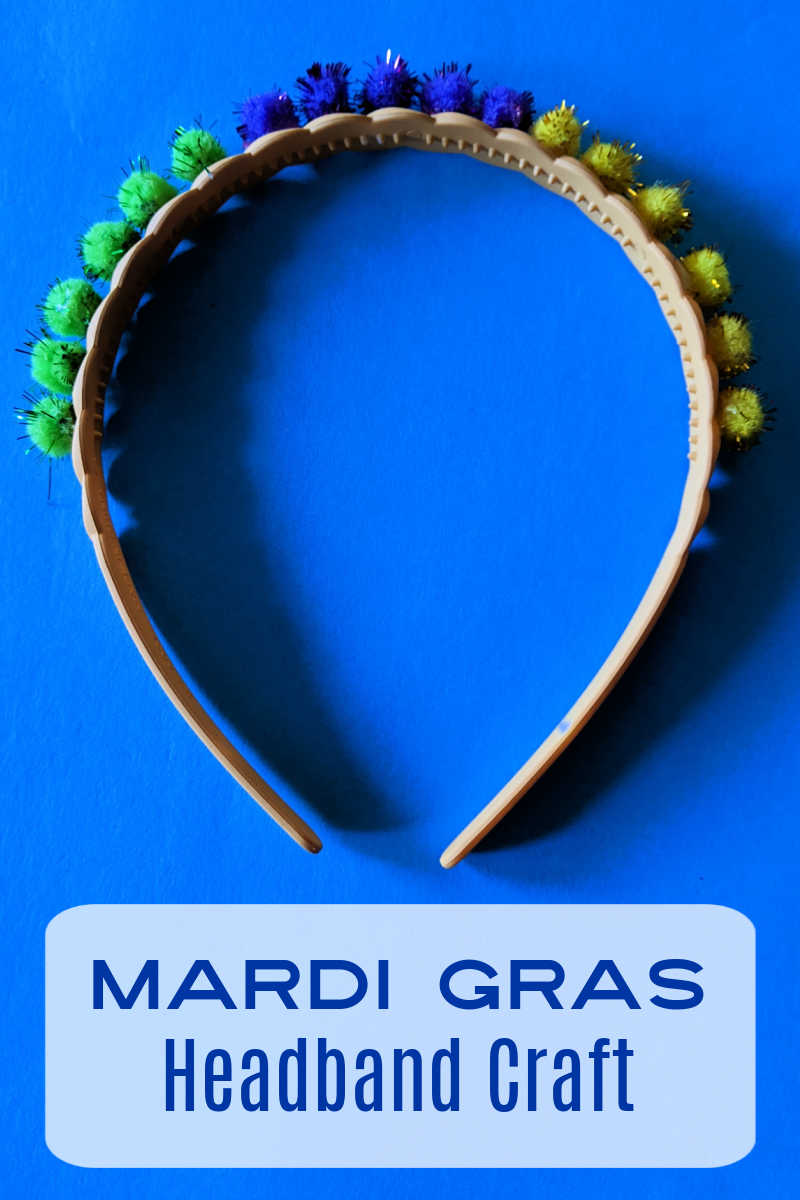 Pom Pom Mardi Gras Headband Craft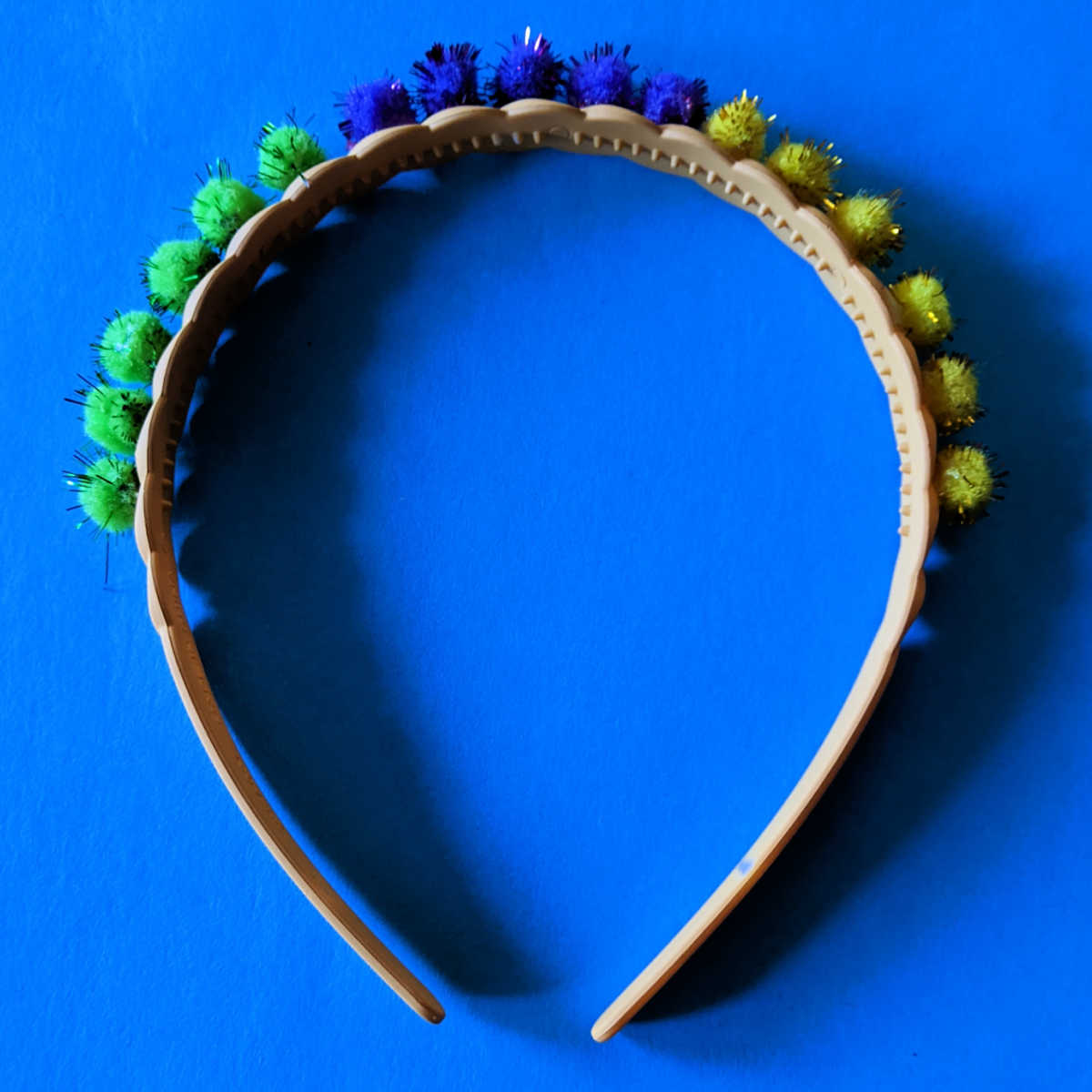 Celebrate in style, when you make your own Mardi Gras headband craft with purple, gold and green sparkle pom poms.
This headband is super easy to make, so even people with limited crafting skills can make this hair accessory look great.
It would be fun to set up a Mardi Gras craft table for a party, a classroom activity or a club meeting.
You can make your headband look just like mine or you can arrange your pom poms in a different way.
Anything goes!
Mardi Gras Colors
Traditionally, there are three main colors associated with Mardi Gras festivities.
You'll see purple, green and gold decorations, costumes and beads as people enjoy the parades and celebrations.
Of course, the colors have special significance, too.
Purple signifies justice.
Green is for faith and gold is for power.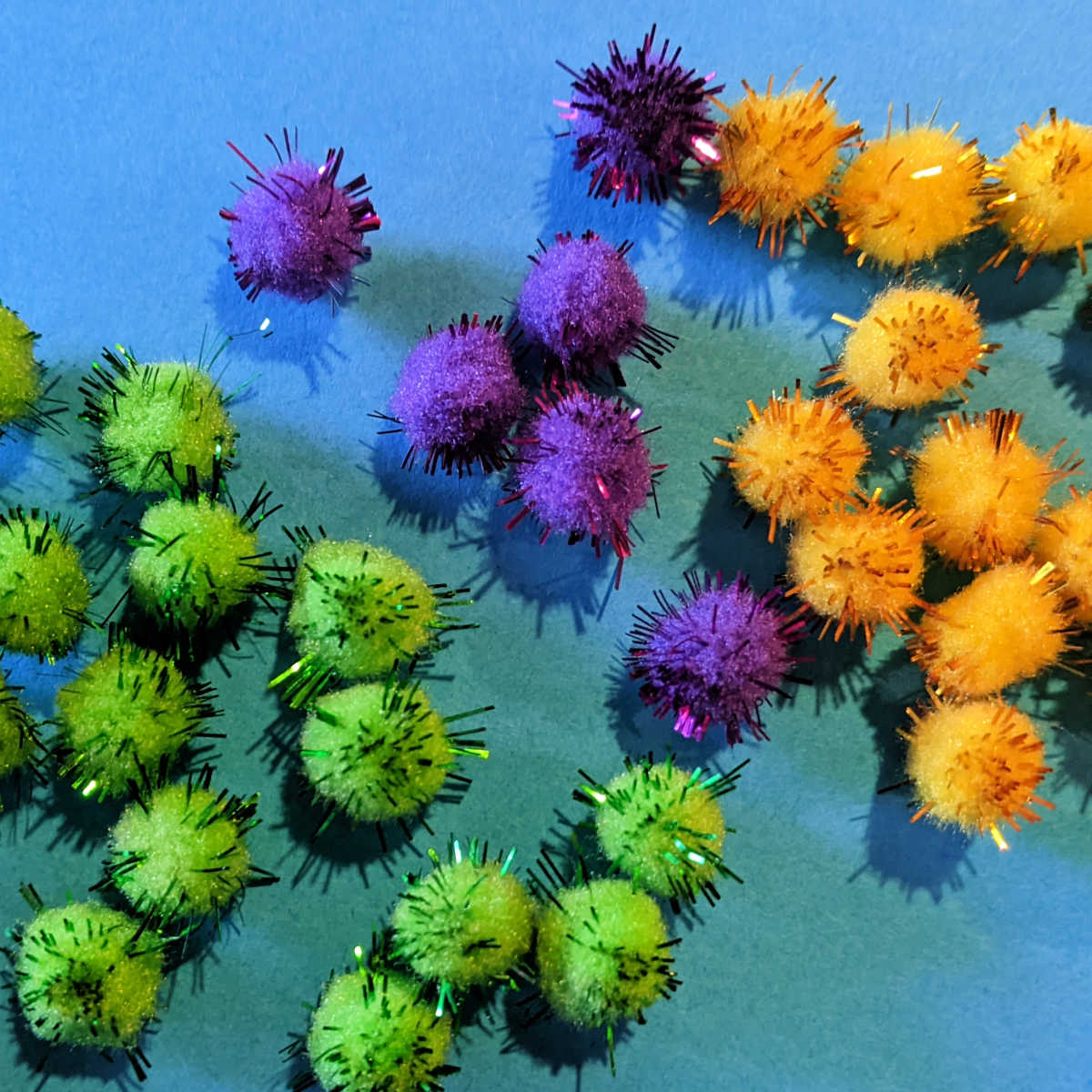 Glitter Pom Poms
Regular pom poms can be used for this craft, but I prefer glitter pom poms that have sparkle tinsel in them.
They look great and the extra sparkle is just right for Mardi Gras celebrations.
Pom poms are easy for people of all skill levels to use, so this craft will work for small children, mom's craft night or anything in between.
The 1/2″ size pom poms is good to fit for my narrow headband, but you can use larger pom poms if you'd like.
Before gluing the pom poms to the headband, arrange them in order to get an idea of how many you need and how you want to organize the colors.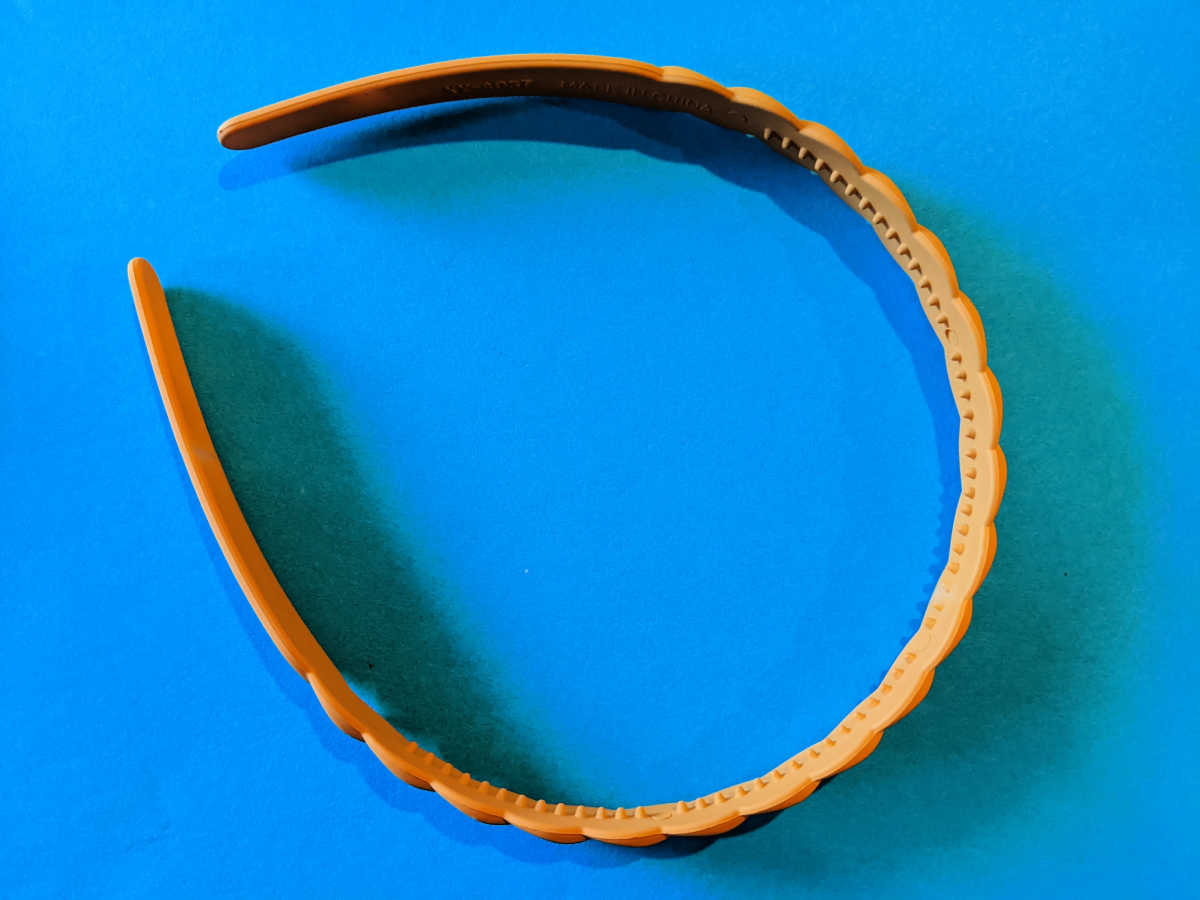 Headbands for Crafting
A regular plastic headband works just fine,when you are making a festive pom pom headband.
You are not completely covering the headband, so you'll want to choose a color that will look nice with the rainbow colored pom poms.
Mine is gold, so it fits right in with the Mardi Gras colors.
You can also use black, white, green or purple to stick with the holiday colors.
Feel free to use another color headband, if that's what you have available or what you prefer.
If you are making headbands as a group activity, you can buy headbands in bulk that are made for crafting.
These are fine for a craft activity with kids.
However, I like using a regular headband from the hair accessories section.
You can still get multipacks, but the quality is often better.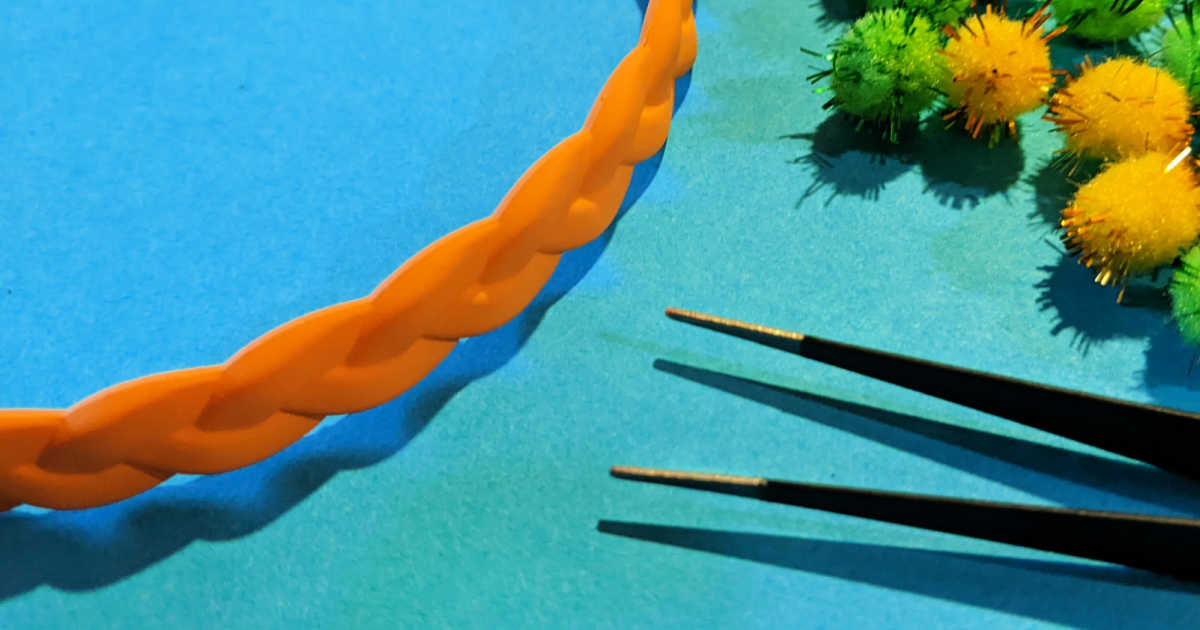 Glue
Regular white school glue that dries clear is ok for this as a craft that you or your child may wear for a short time.
However, waterproof tacky craft glue is a better choice for something that lasts better.
Just make sure you choose one that dries clear to keep your festive headband looking nice.
Tweezers
I use the pointed tweezers that I keep with my craft supplies often.
They aren't absolutely necessesary to make the DIY headband, but they make it easier and less messy.
Pointed tweezers can be used to pick up each pom pom and glue it into position.
There was zero mess, when I made my headband using tweezers as I glued the pom poms to the headband.
You can make the craft without tweezers, but may end up with some glue that needs to be cleaned up.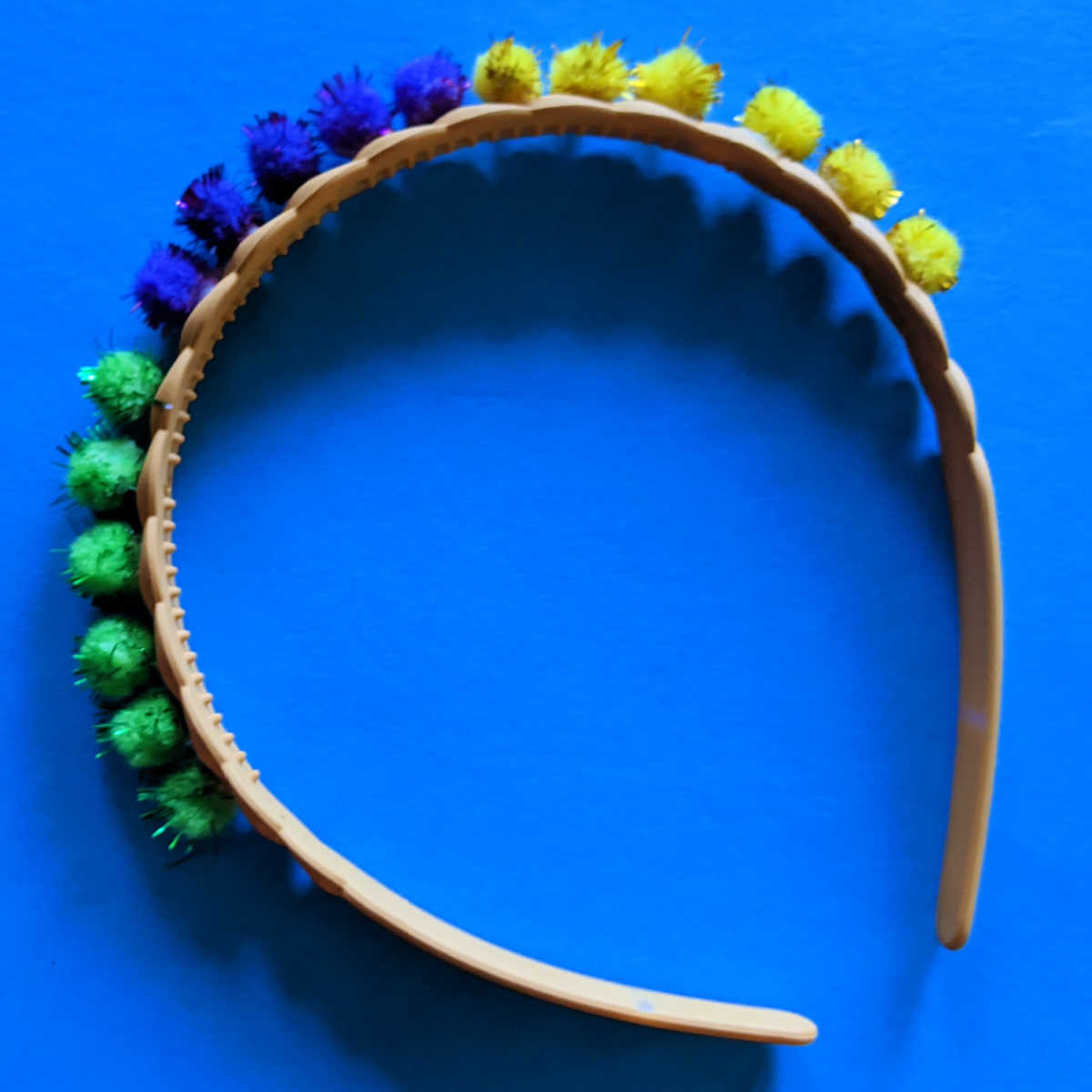 Mardi Gras Headband Craft
Supplies / Materials
Plastic Headband
Green, Purple and Gold Glitter Pom Poms
School Glue or Waterproof Clear Drying Craft Glue
Tools/Equipment
Plate or Small Dish
Tweezers (optional)
Instructions
1) Plan the pom pom placement by arranging them in order of your choice. I did sections for each color with purple in the center, gold on one side and green on the other. The pom poms will stop just above the ears instead of continuing all the way to the ends.
2) Pour some glue onto a plate or into a small dish.
3) Hold the headband in one hand. Start with the pom pom at the center of your design. Use the tweezers to pick up the pom pom, dip it into the glue and position it on the headband. Repeat with the other pom poms down each side.
4) Let glue thoroughly dry. Then your homemade Mardi Gras headband is ready to wear.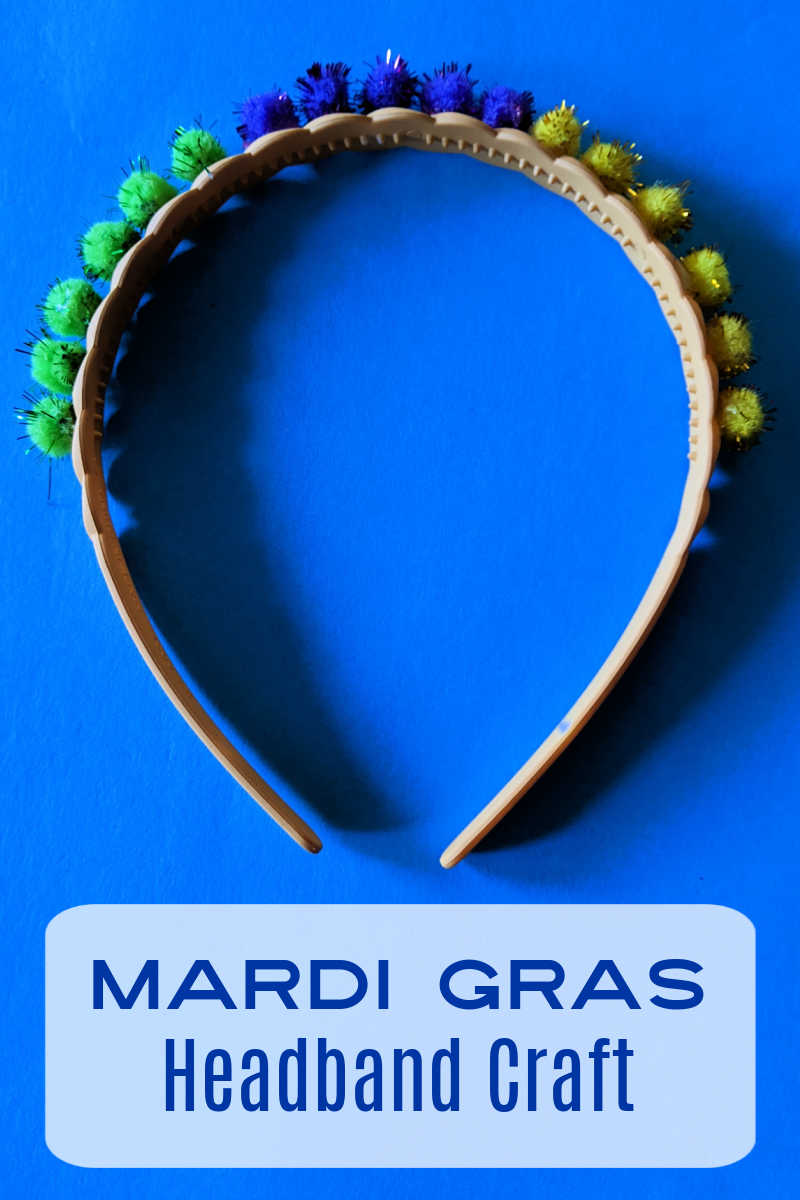 More from Mama Likes This
Take a look at my entertainment articles, so you can keep up with the latest TV, movie and book news.
Mardi Gras Crafts
Hair Accessory Crafts
Pom Pom Crafts
Free Printable Activity Pages
Check out my free printables, when you are looking for fun activities to do at home.
Many are from Disney, Netflix and Shout Factory, so they feature movies, TV series and characters that your kids already know and love.
Some are educational, but others are just plain fun.
There are coloring pages, crafts, word puzzles, mazes, memory games and many other family friendly activities.
Shop Now
Check out the latest online deals, so you can save money and pick out some great products for yourself and your family.
What will you buy first?