Films Based on True Events
Historical drama movies are a wonderful way to experience history, especially when the films are based on true events.
The Corinth Films Historical Drama Collection DVD set includes 5 great films that are educational and thought provoking.
Each one provides a clear picture of how historical events impact the lives of the people who experienced them firsthand.
The subject matter is sobering and deep, so be prepared to be moved as you watch.
All five films can be purchased individually, but you'll save a bundle when you buy this specially packaged DVD collection.
History needs to be remembered, so we don't repeat the bad parts.
Which one will you want to watch first, when you get your set?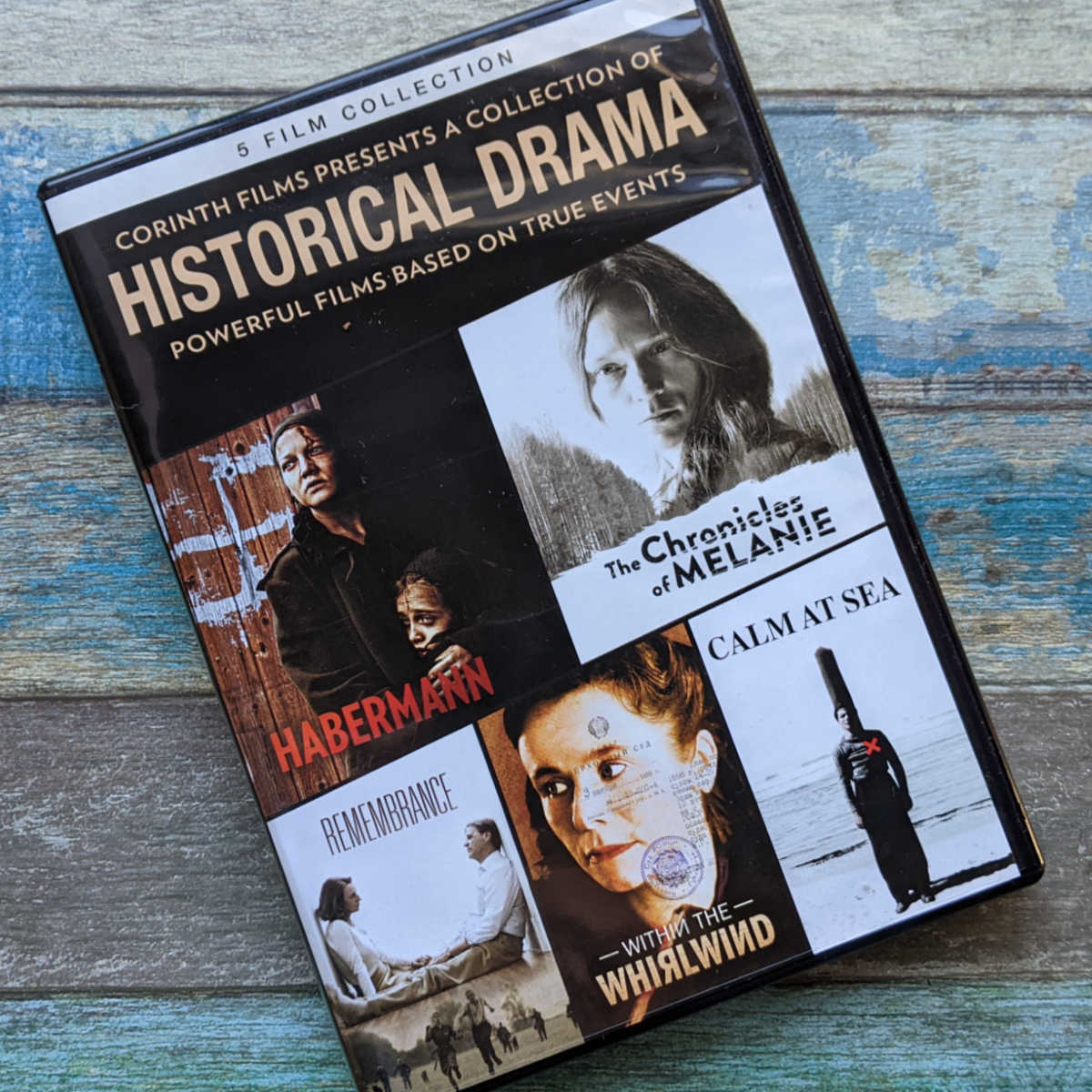 Corinth Films
Not Rated
Release Date 1/11/22
Habermann
Habermann is a stimulating film that raises awareness of a post World War II event that must never be forgotten – the brutal and horrific expulsion of ethnic Germans from the Sudetenland and other parts of Eastern Europe.
A result of the resentment against Germans as Nazi sympathizers that are responsible for the war, millions of Germans that had been peacefully co-existing alongside Czechs were stripped of their land and possessions and forced in mass exodus back to German soil.
Most of them were tortured, many were murdered; whether they had anything to do with the Nazis or not.
The movie is based on the true story of August Habermann, who was a wealthy mill owner interested in neither politics nor ideology.
It portrays a brave man as he attempts to hold together his family and community as he is manipulated by malicious forces beyond his comprehension.
The Chronicles of Melanie
The Chronicles of Melanie is a terrifying account of the mass deportation of residents of Soviet-occupied Latvia that occurred in June of 1941 as Stalin tightened his grip on power.
Melanie, one of over 17,000 people deported to Siberia under suspicion of "collaborating with the enemy."
She is forcibly separated from her husband Aleksandrs shortly after Soviet troops barge into her home at gunpoint.
They force the couple and their son Andrejs into a lorry to be transported to awaiting cattle cars.
The journey to Siberia lasts 3 weeks aboard the cattle cars, during which a diet of scraps of bread, dirty water and no bathrooms are just the beginning of a long and brutal exile.
Remembrance
The film depicts a remarkable love story that blossomed amidst the terror of a German concentration camp in Poland 1944.
In a daring escape Tomasz, a young Polish political prisoner, rescues his Jewish fiancée Hannah, whom he meets while imprisoned.
With the Nazis in pursuit and determined to deter future escapees, Hannah and Tomasz survive the initial chase and overcome all odds to make their way into hiding.
Chaos ensues, when Tomasz decides to rejoin the Polish resistance and find his brother.
His role in the Resistance offer clues as to why Tomasz was imprisoned.
He had promised to return for his fiancée, but Hannah is forced to flee once again before Tomasz is able to come back for her.
They are torn apart, since each becomes convinced that the other is lost.
Within The Whirlwind
Ten years of imprisonment in a Soviet Gulag – this was endured by Eugenia Ginzburg.
She was a teacher and writer who was swept up in one of Joseph Stalin's brutal purges in the 1930's as the dictator tightened his grip on the Soviet Union.
Ginzburg survived, so she lived to tell about it.
Though most Americans are familiar with the Nazi Holocaust, few are aware of similar purges that took place in other countries, such as the mass annihilation of millions of Soviet citizens as a result of Joseph Stalin's intense desire to eliminate would-be political enemies.
Thanks to the survivors, such as Ginzburg, there is a wealth of information and first-hand accounts of what entailed life in the Soviet Union's version of a concentration camp, and what it took to survive.
Calm at Sea
Few outside Europe are familiar with Guy Môquet, the symbol of the French Resistance against the Nazi occupation during the second World War.
However, to the country of France, he is a brave soul that lives forever in their hearts and minds.
The film is a narrative based on Môquet's final days.
Historical Drama Movies Giveaway
Prize: The Corinth Films Historical Drama Collection (arv $29.99)
1 Winner
Ends 2/6/22 11:59pm ET
Check out my other giveaways, so you can have more chances to win prizes.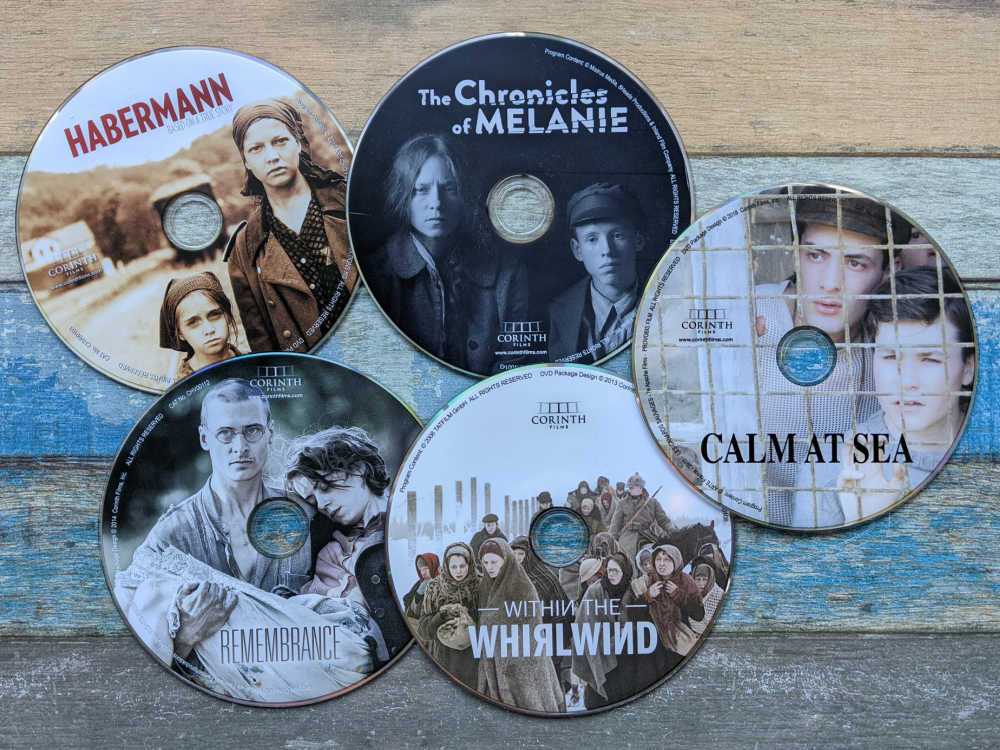 More from Mama Likes This
Take a look at my other entertainment articles, so you can keep up with the latest TV, movie and book news.
Documentary Films
WW1 and WWW2 Movies
You may also like the following movies set during World War I and World War II.
Films from Indiepix
Free Downloads
Many are from Disney and Shout Factory, so they feature movies, TV series and characters that your kids already know and love.
Some are educational, but others are just plain fun.
There are coloring pages, crafts, word puzzles, mazes, memory games and many other family friendly activities.