Hilarious monster fun is just what we all need, so plan to watch Hotel Transylvania 4: Transformania with your family.
The Amazon Original animated film will be available on Prime Video beginning January 14th, 2022.
Lucky me got to see a sneak peak of the movie early and loved it!
I won't give away any spoilers, but will say that it is a wonderful escape from daily stress.
There are plenty of laughs, music to sing and dance to, and, of course, good messages about family love and accepting ourselves and others just as we are.
Fans who have already seen the first three films in the series will enjoy catching up with their favorite characters.
If you are a Hotel Transylvania first timer, the movie stands alone as a complete story.
However, you just may want to binge and watch all of the movies for a really, really long movie night or spread them out over a few days.
Enjoy watching Hotel Transylvania 4 with your family, when you stream it at home!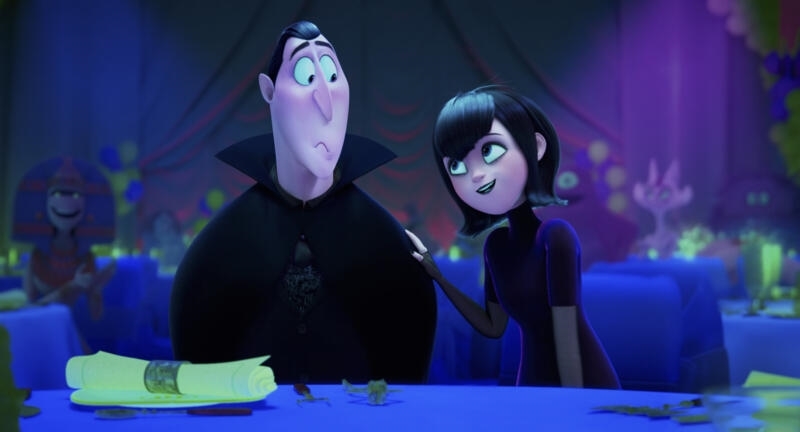 Amazon Studios & Sony Pictures Animation
Rated PG
Premiering 1/14/22
Synopsis
Drac and the Pack are back, like you've never seen them before.
Reunite with your favorite monsters for an all-new adventure that presents Drac with his most terrifying task yet.
When Van Helsing's mysterious invention, the 'Monsterification Ray,' goes haywire, Drac and his monster pals are all transformed into humans, and Johnny becomes a monster!
In their new mismatched bodies, Drac, stripped of his powers, and an exuberant Johnny, loving life as a monster, must team up and race across the globe to find a cure before it's too late, and before they drive each other crazy.
With help from Mavis and the hilariously human Drac Pack, the heat is on to find a way to switch themselves back before their transformations become permanent.
Director
Derek Drymon
Jennifer Kluska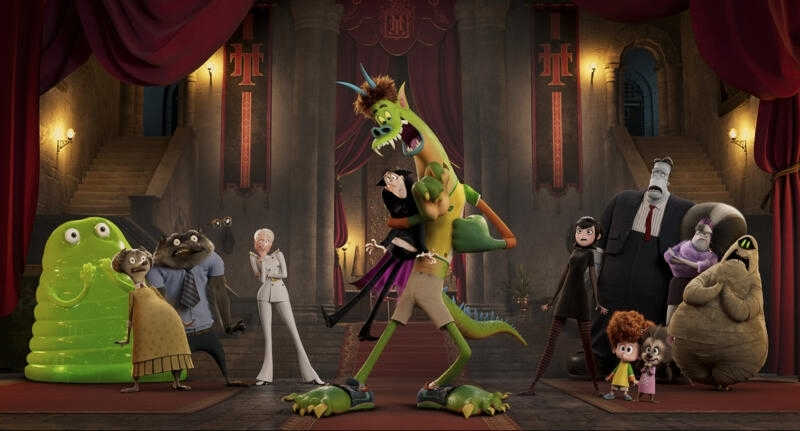 Cast
Andy Samberg as Johnny
Selena Gomez as Mavis
Brian Hull as Drac
Kathryn Hahn as Ericka
Jim Gaffigan as Van Helsing
Steve Buscemi as Wayne
Molly Shannon as Wanda
David Spade as Griffin the Invisible Man
Keegan-Michael Key as Murray
Fran Drescher as Eunice
Brad Abrell as Frank
Asher Blinkoff as Dennis
Genre
Animation
Comedy
Kids
Official Movie Trailer
More from Mama Likes This
Take a look at my other shopping articles and entertainment reviews, so you can get some great tips for products your family wants and needs.
Halloween Deals
Hotel Transylvania Valentines
Free Hotel Transylvania Monster Pets Downloads
Recipes Inspired by Hotel Transylvania
Halloween Crafts
Happy Halloween!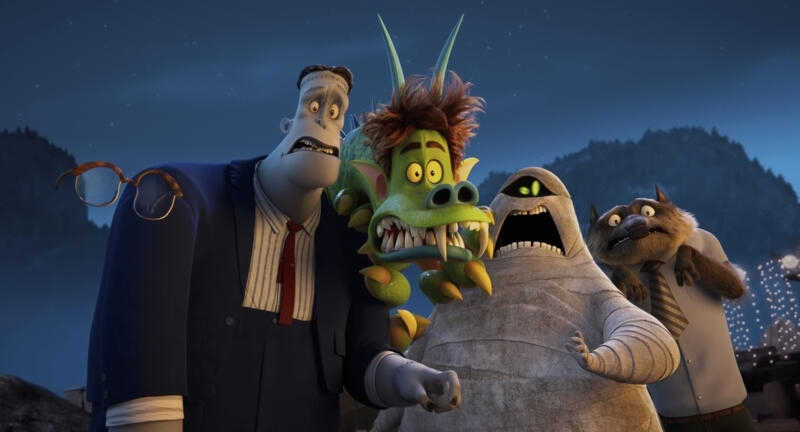 This is a sponsored post on behalf of Review Wire Media for Amazon Studios & Sony Pictures Animation.