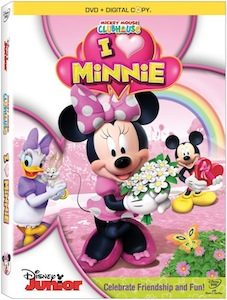 Mickey Mouse Clubhouse
I Heart Minnie DVD
Release date 2/7/12
I can remember how much I enjoyed watching old black and white re-runs of the Mickey Mouse Club when I was a kid. The new Mickey Mouse Clubhouse on Disney Junior is definitely more modern, but it still has that same type of Mickey magic.
The dvd includes 5 friendship themed episodes that entertain and educate.
Minnie & Daisy's Flower Shower – The botanical highlight of the year is in trouble, unless Minnie and Daisy can get their flowers to bloom! Together, they board the glove balloon to help coax the clouds to sprinkle much needed rain.
Daisy's Dance


Minnie's Birthday

– Today is Minnie's birthday, but the Mickey Mouse Clubhouse friends need to set up her birthday party.



The episodes are adorable, as expected. The heart and friendship theme is perfect for this time of year when kids are getting ready for Valentine's Day, but the dvd isn't just for the holiday. The theme can carry on throughout the year.
It's fun that Minnie and Daisy are featured so prominently in these episodes. The favorite here is Minnie & Daisy's Flower Shower, but all are cute and will reinforce positive life skills involving friendship and kindness.
I am always amazed by the quality of the animation. The characters just seem to pop right off of the screen. Kids just assume that this is the way it's supposed to be, but I think the advances in technology are pretty amazing compared to the cartoons I grew up with.
WHERE TO BUY – The DVD is available at a discount on Amazon.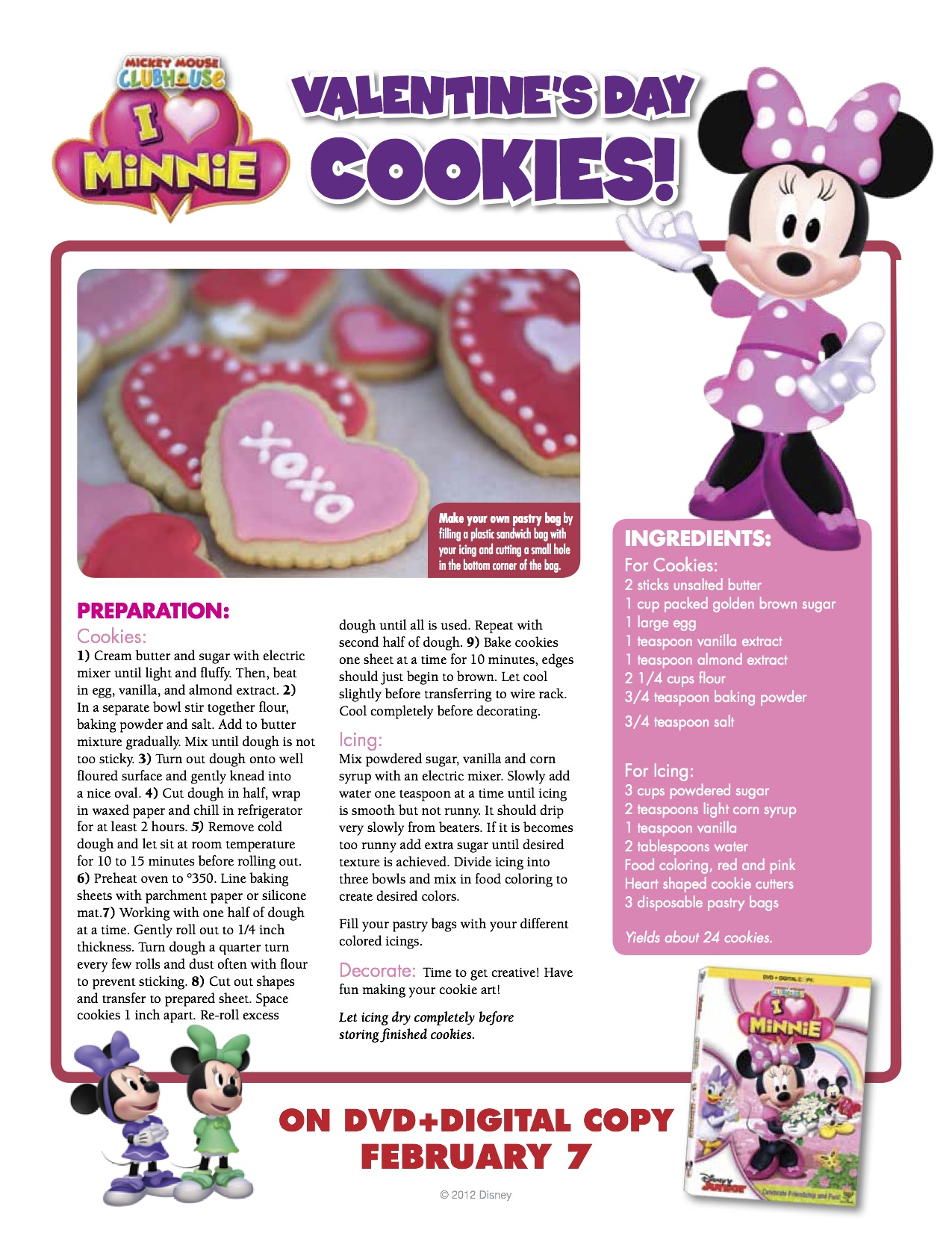 Check out my other free Valentine's Day printables, so you can have more family fun!
Following are some of my favorites.
How many will you print?