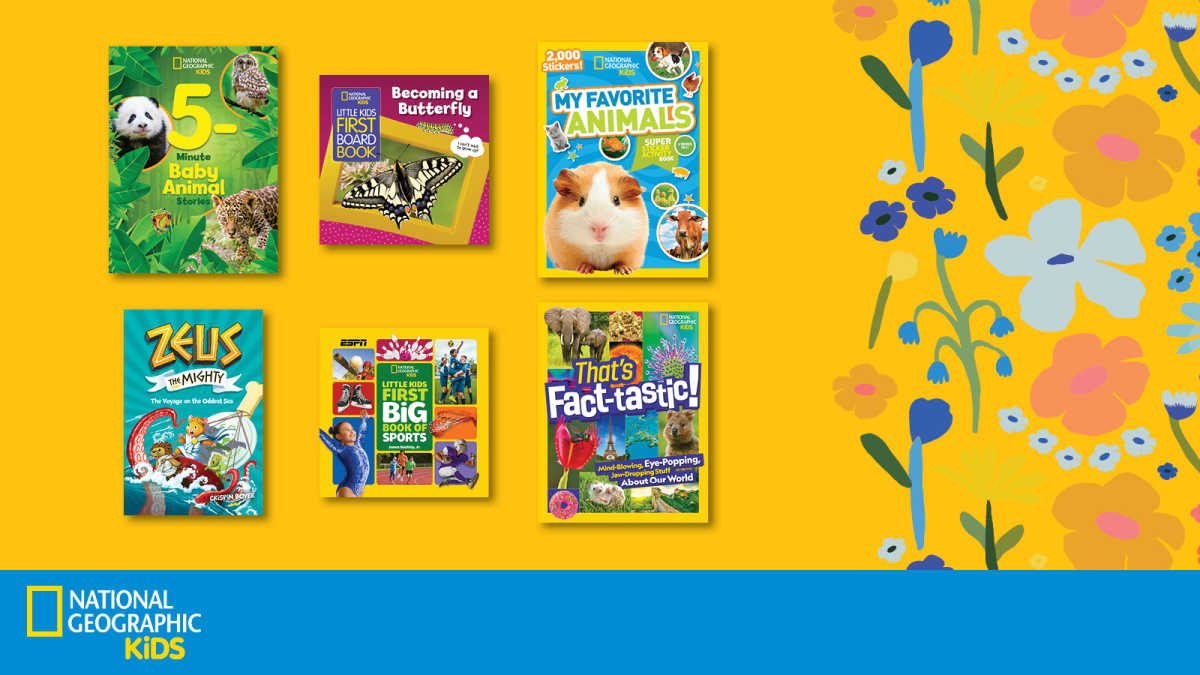 Spring Books from National Geographic Kids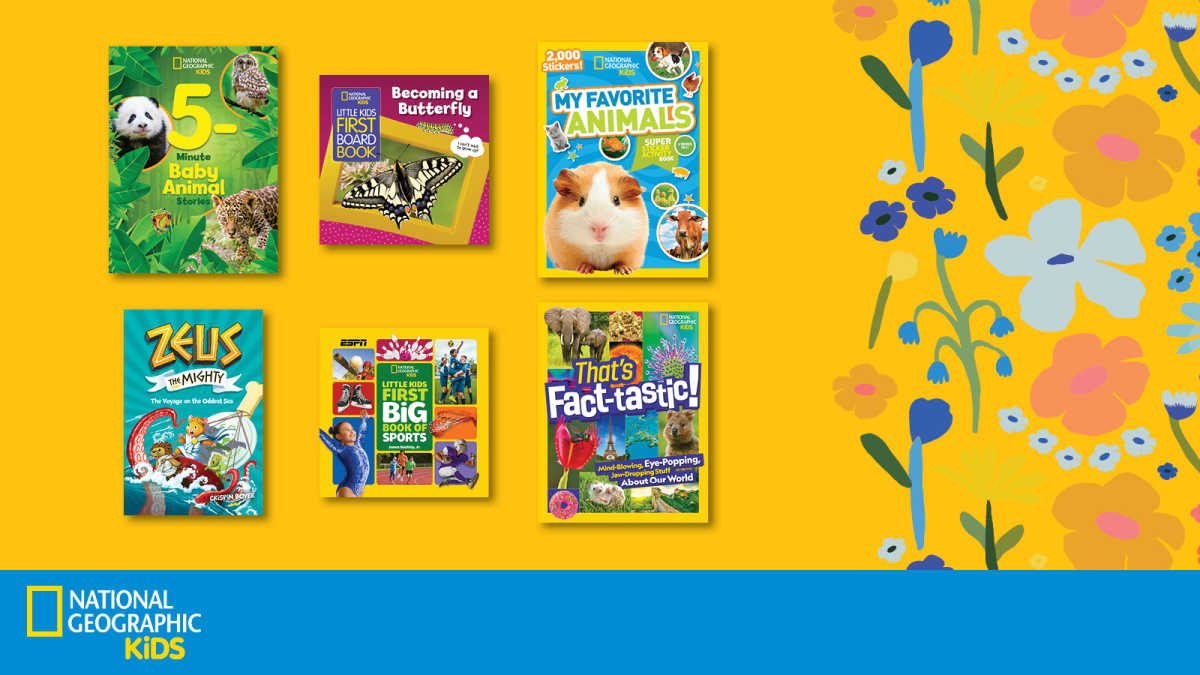 Parents and grandparents will want to buy one of more of these awesome Spring Books for Kids from National Geographic Kids.
These books are sure to entertain and educate young children. They are a great way to encourage reading and learning.
Six Fun & Educational Spring Books for Kids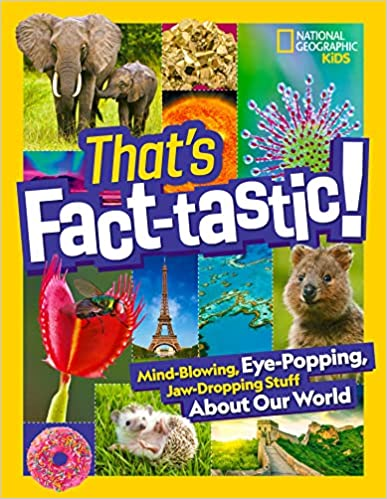 That's Fact-tastic! Mind-Blowing, Eye-Popping, Jaw-Dropping Stuff About Our World
National Geographic Kids
isbn 978-1426372254
Pub Date 2/28/23
Synopsis
Did you know that a giraffe's eye is as big as a Ping-Pong ball?
Or that about 19 million hot dogs are sold at major league baseball games every year?
Or that there is only one bone in your body that's not connected to another one?
This book is chock-full of fascinating facts, silly stats, and catchy little knowledge nuggets in all kinds of awesome categories, from amphibians to black holes to the gold rush.
Special features include Extreme Weirdness, Strange Places, What's the Difference, and more.
Bold, colorful photographs in a supersize format and spectacular information create a winning combination for curious kids who can't wait to learn more about the world.
Suggested Ages
8 to 12 years old
3rd to 7th Grade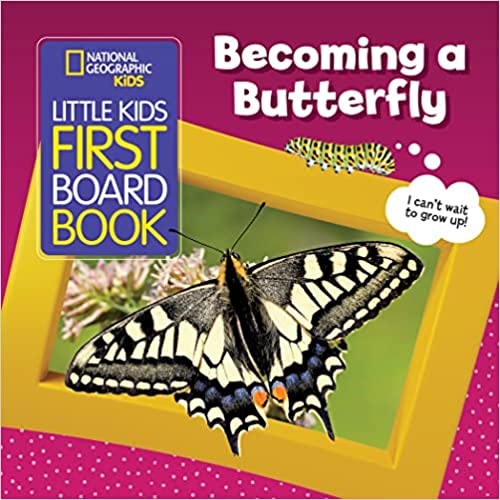 National Geographic Kids
isbn 978-1426374128
Pub Date 3/7/23
Synopsis
Follow one of nature's most fascinating creatures from egg to caterpillar to butterfly in this vibrantly illustrated board book that introduces babies and toddlers to these incredible insects.
Bursting with vivid photos and featuring super-simple facts, this charming board book explores how a butterfly becomes a butterfly.
Little readers will be dazzled by the variety of colorful butterflies they meet as they learn how these beloved insects develop from egg to caterpillar to chrysalis to an adult ready to spread its wings and fly.
Suggested Ages
Baby to 3 years old
Preschool and up
National Geographic Kids
isbn 978-1426373220
Pub Date 3/7/23
Synopsis
Climb, dive, skare and race into the wide world of sports!
This lively reference book, co-branded with ESPN, introduces young readers to a variety of sports from across the globe and explores how they are played.
Whether a sport needs a ball or a stick, a pool or a field, a racquet or a ski pole, young readers can explore each sport's history and the rules and skills that make that sport unique.
From basketball to soccer, lacrosse to cricket, archery to diving, bowling to skateboarding, snowboarding to playground games, this lively reference book covers a variety of team and individual sports.
Special sections look at the Olympic and Paralympic Games.
Whether you're interested in team sports, solo sports, or watching from the stands, this book has something for everyone.
Let's play!
Suggested Ages
4 to 8 years old
Preschool to 3rd Grade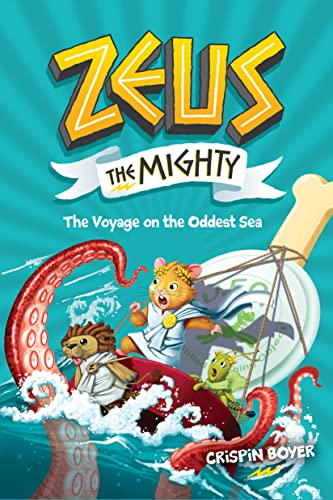 National Geographic Kids
isbn 978-1426373510
Pub Date 3/14/23
Synopsis
Join Zeus the overconfident hamster, Athena the wise cat, Ares the treat-loving pug, Poseidon the proud pufferfish, Demeter the loyal grasshopper, and Hermes the daring chicken on another laugh-out-loud adventure through Greek mythology.
Plunge into stormy waters with Zeus the hamster and his gaggle of gods as they meet a shape-shifting soothsayer and uncover the mysteries of the deep in the spellbinding fifth book in this hilarious romp through Greek mythology.
After an earthquake rocks the Aegean Sea, Zeus and Demeter set sail in a not-so-seaworthy vessel to find out what really happened.
When their ship is capsized by a slithering sea monster, the duo find themselves trapped in a mystifying underwater realm.
The other Olympians mount a rescue mission, only to encounter enchanting mermaidlike creatures with hypnotic songs and a tentacled shape-shifter who tells tales of the future.
His uncanny abilities make the Olympians question themselves―and each other.
Can the god squad stick together, or will the strange currents of this underwater world tear them apart?
Suggested Ages
8 to 12 years old
3rd to 7th Grade
National Geographic Kids
isbn 978-1426374791
Pub Date 1/24/23
Synopsis
If baby animals make you go aww, this collection of stories is the book for you!
Curl up with 12 true tales about some of the most adorable baby animals on the planet.
Each story is the ideal length to be read aloud in five minutes, perfect for bedtime, story time, or anytime.
From inspiring tales of baby manatee and baby wombat rescues to irresistible stories of how panda cubs, penguin chicks, and more babies grow up, this nonfiction 5-minute storybook will engage and enchant animal lovers of all ages.
Illustrated with colorful photographs, these true stories are perfect for any time you need a little boost of cute!
Suggested Ages
6 to 8 years old
1st to 3rd Grade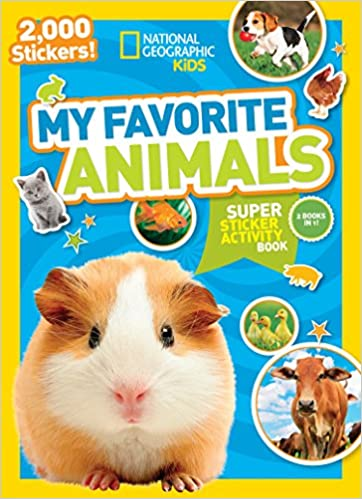 National Geographic Kids
isbn 978-1426330599
Pub Date 6/12/18
Synopsis
Chock-full of kids' favorite animals: dogs, cats, bunnies, hamsters, birds, cows, sheep, pigs, and many more!
With a colorful design and loaded with tons of games and activities–such as mazes, matching, drawing, and counting — kids are sure to love these pages of 2,000 stickers!
Suggested Ages
3 to 5 years old
Preschool to Kindergarten
Spring Books for Kids Giveaway
Prize: Set of 6 National Geographic Kids Spring Books for Kids: That's Fact-tastic! Mind-Blowing, Eye-Popping, Jaw-Dropping Stuff About Our World, Little Kids First Board Book: Becoming a Butterfly, Little Kids First Big Book of Sports, Zeus the Mighty: The Voyage on the Oddest Sea, 5-Minute Baby Animal Stories, My Favorite Animals Super Sticker Activity Book (arv $76)
1 Winner
Ends 5/2/23 11:59pm ET
Check out my other giveaways, so you can have more chances to win prizes.
More from Mama Likes This
Take a look at my other entertainment articles, so you can keep up with the latest TV, movie and book news.
Flower Crafts
Team Crafts
Bear Printable Activity Pages
Printable Bird Activity Pages
Sports Printables
Printable Activity Pages
Check out my free printables, when you are looking for fun activities to do at home.
Many are from Disney, Netflix and Shout Factory, so they feature movies, TV series and characters that your kids already know and love.
Some are educational, but others are just plain fun.
There are coloring pages, crafts, word puzzles, mazes, memory games and many other family friendly activities.
Shop Now
Check out the latest online deals, so you can save money and pick out some great products for yourself and your family.
What will you buy first?