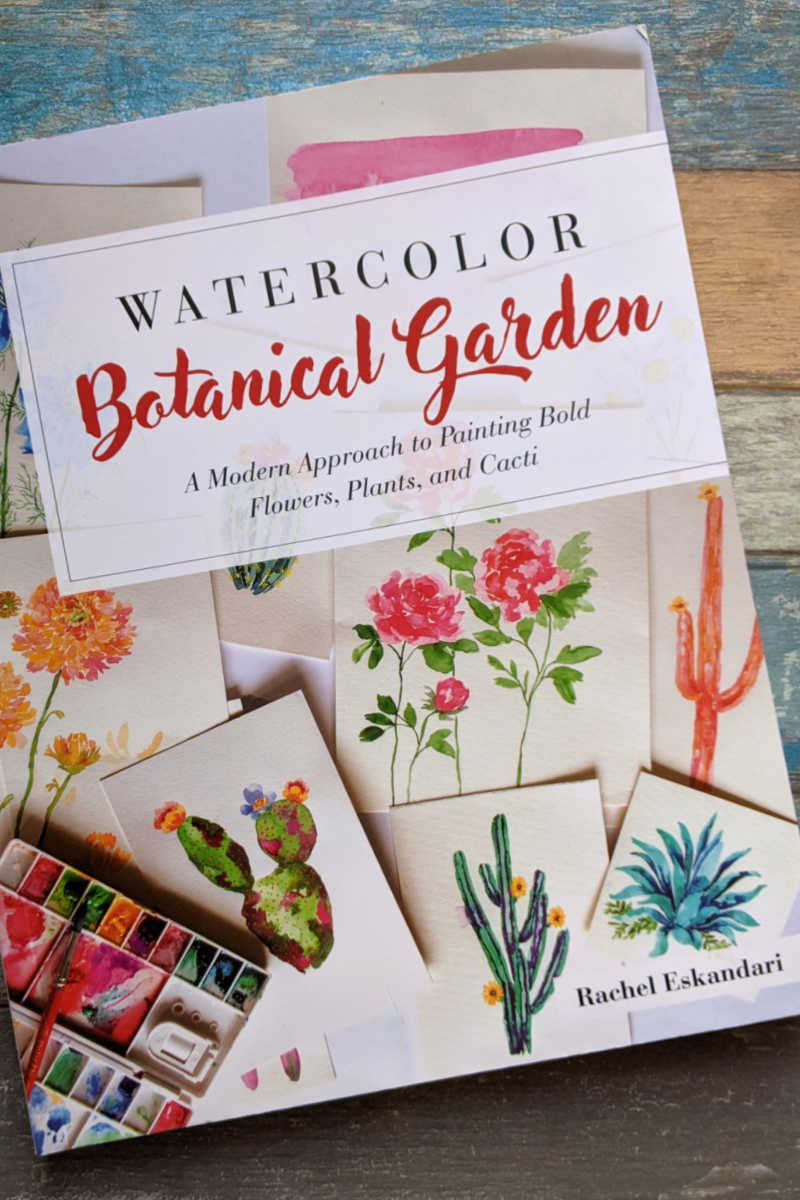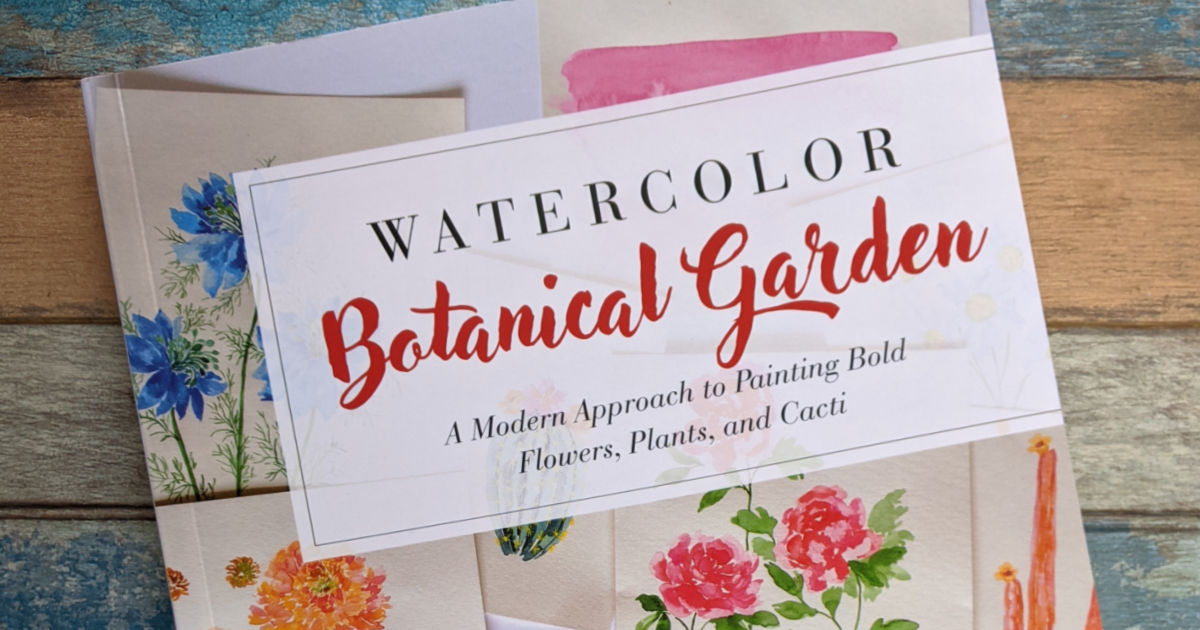 Learn how to create botanical watercolor paintings from scratch, step by step.
This comprehensive book will teach you the techniques you'll need to paint beautiful botanical garden art.
Is this watercolor instruction book for beginners or experienced watercolor artists?
Both!
The author of this new botanical painting watercolor instruction book does a fantastic job of breaking down the art process into simple steps.
Read the words and look at the illustrations to clearly understand how to get good results.
Of course, skilled artists will be able to grasp the art techniques and learn the steps in this watercolor book more quickly.
However, by carefully following the instructions, beginners can paint beautiful, colorful pictures.
The paperback artbook will help you feel as if you have your own private art class at home.
What botanical garden projects are taught in the watercolor book?
The art book includes detailed, illustrated instructions for botanical art techniques to help you paint flowers, plants and cacti with watercolor paints.
Following are some of what is included in the watercolor instruction book:
Ranunculus
Gerbera Daisy
Water Lily
Agave
Prickly Pear
Golden Barrel Cactus
Christmas Cactus

Will I learn watercolor technique for large or small watercolor paintings?
Both!
The tutorials clearly demonstrate how to use the colors and correct brush strokes to create each individual botanical image.
You can then combine the watercolor techniques from each section to create a large garden scene with multiple elements, if you'd like.
Or you can use the instruction book to paint an individual plant or flower as a stand alone piece of art.
How will I know what colors to use?
An illustrated color palette is included for each chapter, so you will know which ones to use as you start a new botanical painting.
She then describes in detail how to mix and use the colors.
You will learn how to blend, shade and create color gradients.
What type of materials are needed to paint a watercolor botanical garden?
First, you'll need to pick up this book to have access to all of the how to lessons and tutorials.
As with any creative hobby, you can eventually end up with a whole lot of fun supplies.
When you are making a watercolor painting, there are three main things that you need.
Get watercolor paints, paper and brushes.
Those are the basics.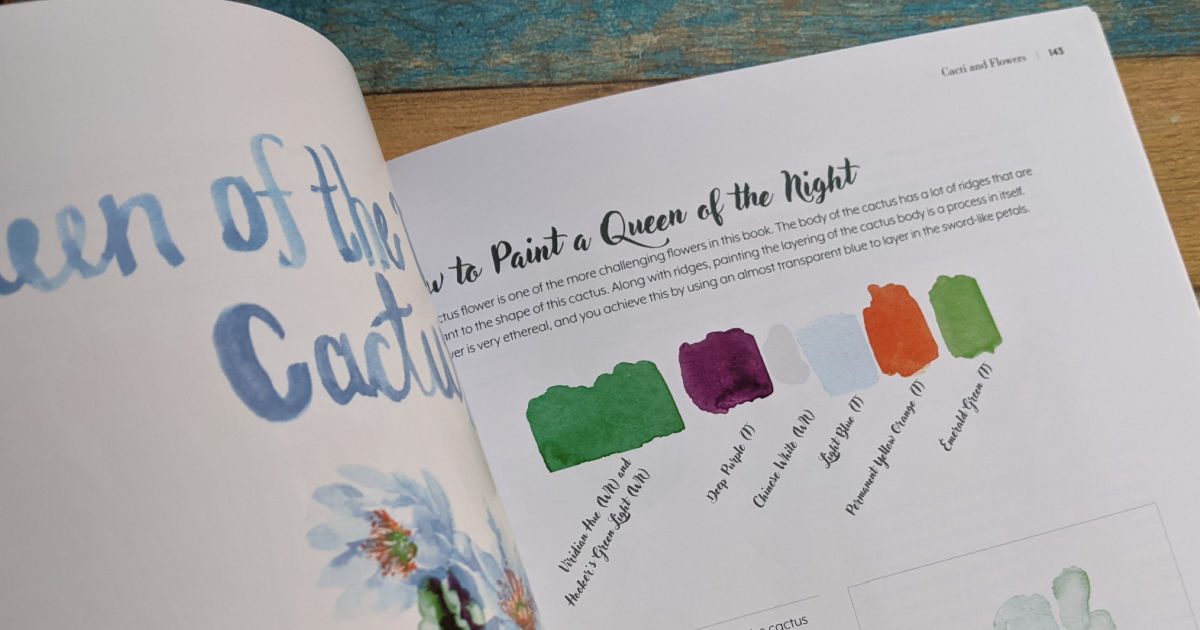 Is watercolor painting hard?
Beginners with limited skills can still get good results, when they follow the clear and easy instructions in this botanical watercolor painting book.
Expert level skills obviously take lots of time and practice.
However, it is easy to paint a botanical picture that looks nice your very first time.
Who would like to receive this as a birthday or holiday gift?
The Watercolor Botanical Garden book is a great gift for creative people who like art, nature and botanical gardens.
Adults and teens who have no watercolor experience or lots of experience can enjoy the information, instructions and illustrations in the book.
Some artistic kids will also enjoy learning botanical art techniques with this book, but they may need more help as they learn.
Art and hobby books make great gifts, since they can provide for many hours of enjoyment.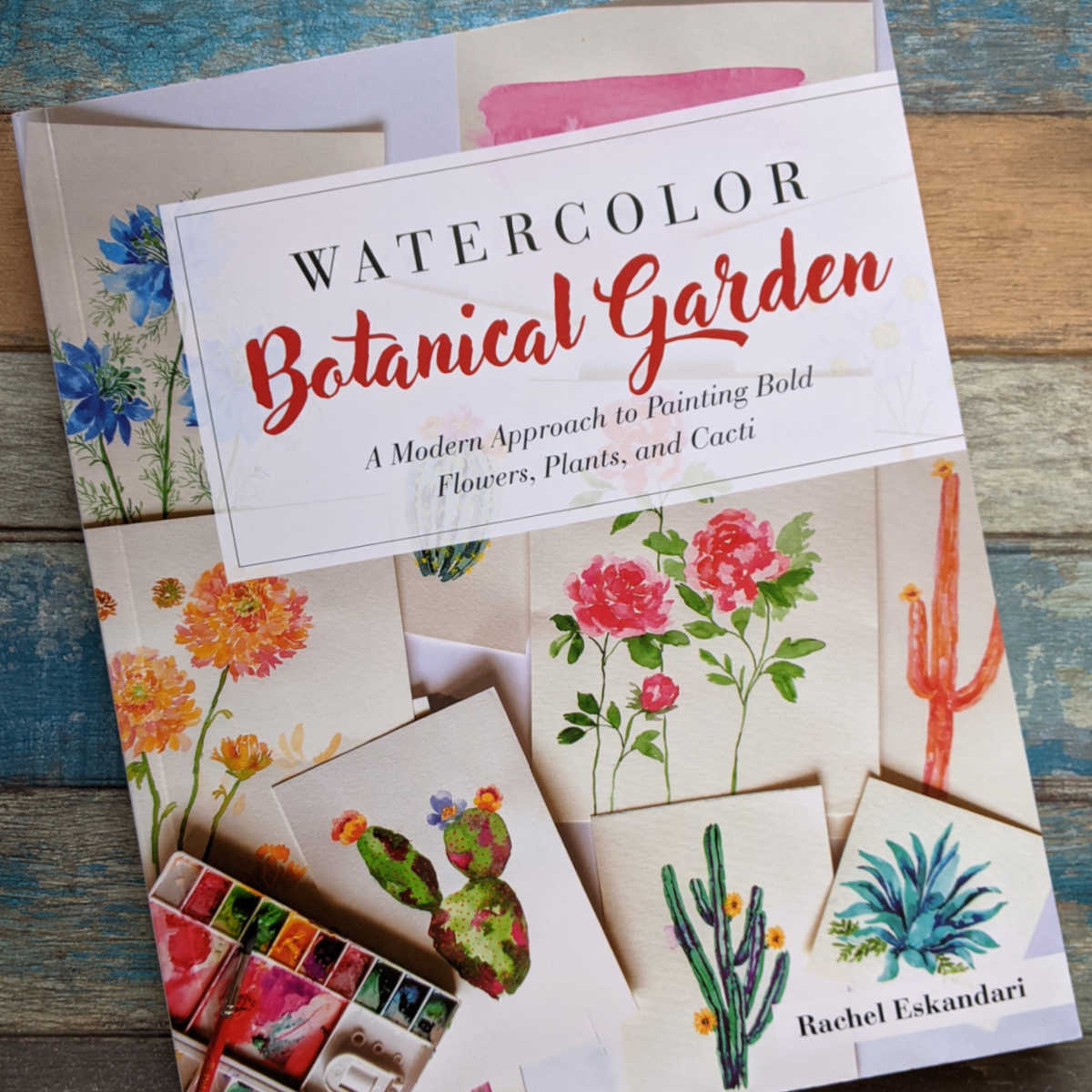 A Modern Approach to Painting Bold Flowers, Plants, and Cacti
by Rachel Eskandari
isbn 978-1681987637
Pub Date 10/26/21
Synopsis
Relax and dive into the ultimate guide to creating watercolor paintings of your favorite flowers!
From bright red roses to deep green cacti, this gorgeous, easy-to-follow book will show how anyone can paint luminous watercolor flowers and botanicals.
The book will teach you how to paint a garden of bold, creative watercolor images.
It features colorful step-by-step images, so you can learn how to master the basics of watercolors.
Then expand your color palette to create boldly unconventional floral artwork.
Author
Rachel Eskandari lives in Mesa, Arizona and is the artist and founder of Pink Puddle Studio LLC.
Her mural work has been televised on CNBC's "Cash Pad".
Her work has been featured in HGTV Magazine, Phoenix New Times, Phoenix Home & Garden, Arizona Highways Magazine and College Times.
She teaches students from all walks of life both in-person and through digital channels and offers mini guide booklets and watercolor kits.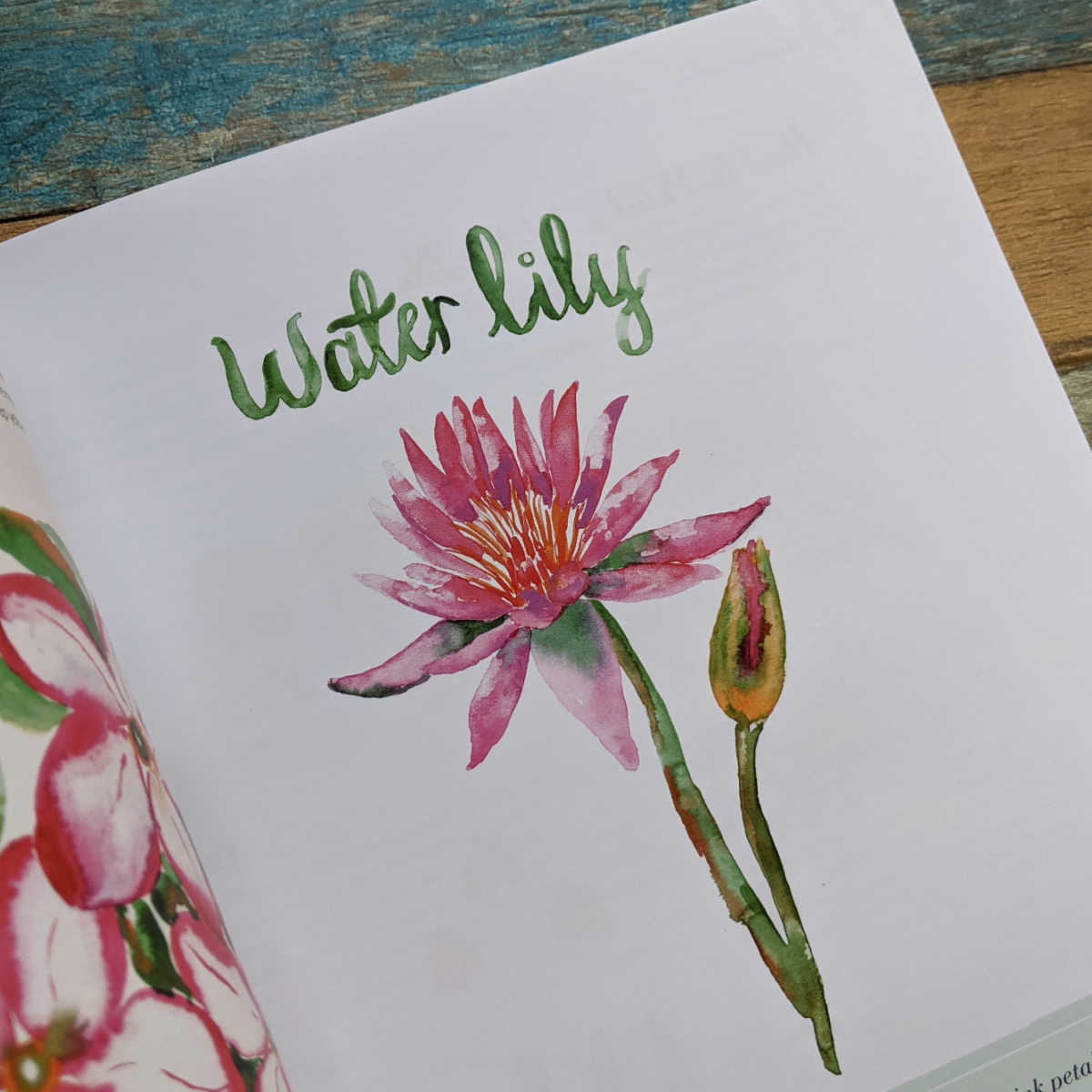 New Botanical Painting Art Book
Watercolor Botanical Garden Book
Check out my other giveaways, so you can have more chances to win prizes.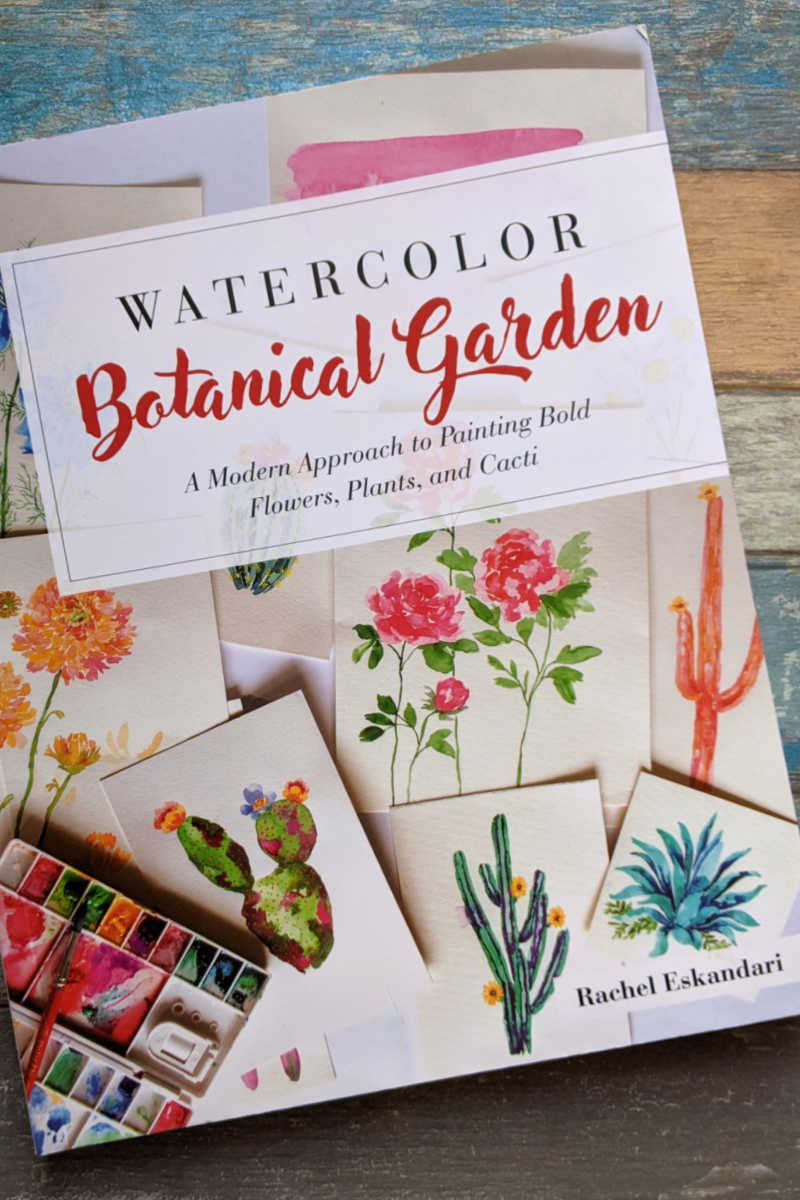 More from Mama Likes This
Take a look at my entertainment articles, so you can keep up with the latest TV, movie and book news.
There is plenty to choose from for both adults and children.
More Art Books
You may also like the following art books to help you learn more new skills.
Art Movies
Take a look at these art documentaries, too.
Botanical Arts and Crafts
Following are some fun botanical flower crafts and activities, so you can create your own art at home.
Free Printables to Download
Check out my free printables, when you are looking for fun activities to do at home.
Many are from Disney and Shout Factory, so they feature movies, TV series and characters that your kids already know and love.
Some are educational, but others are just plain fun.
There are coloring pages, crafts, word puzzles, mazes, memory games and many other family friendly activities.