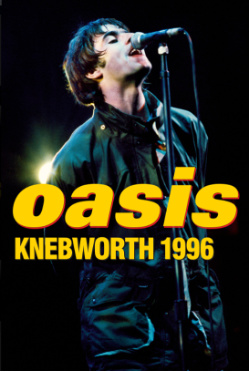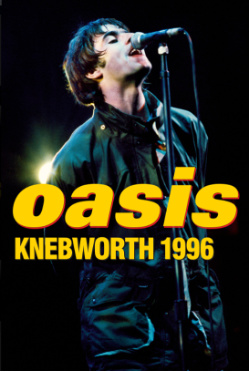 Celebrate the 90's all over again, when you watch Oasis Knebworth 1996 – a concert documentary of the historical shows.
Some concerts are fun in the moment, and others are more significant than that.
These shows in Knebworth were definitely the latter.
The concerts were huge, of course, but they also held cultural significance for a generation.
The film includes live concert footage and extra content that pulls it all together.
We get commentary from the band, event staff and, of course, the fans who were there.
It would have been amazing to be a part of the Oasis Knebworth shows in 1996, but we can experience the phenomenon vicariously by watching the movie now.
The film is a wonderful cultural time capsule of the 1990's.
Wonderwall Live at Knebworth
Studio
Rated
Release Date
Synopsis
'Oasis Knebworth 1996' celebrates the story of the special relationship between Oasis and their fans that made the largest concert of the '90's possible.
It is a story told entirely in the moment through the eyes of the fans who were there, built around extensive and never before seen archive concert and backstage footage from the event, with additional interviews with the band and concert organizers.
Oasis' two record breaking nights at Knebworth took place on the 10th and 11th August 1996, with over a quarter of a million young music fans from all over the world converging on Knebworth Park, Hertfordshire.
The monumental shows were set against a backdrop of the UK slowly recovering from a decade of recession.
A cultural resurgence in arts and culture was giving rise to 'Cool Britannia' and, in their meteoric rise to becoming one of the biggest bands in the world, Oasis embodied that newfound optimism and swagger.
Featuring a setlist packed with classics, from the opening salvo of 'Columbia' and 'Acquiesce', to 'Champagne Supernova', 'Don't Look Back In Anger,' 'Live Forever', a triumphant, orchestra backed 'I Am The Walrus', and the chart-topping hit, 'Wonderwall,' the Knebworth concerts were both the pinnacle of the band's success and the landmark gathering for a generation.
Director
Jake Scott
Producer
Garfield Kempton
Executive Producers
Liam Gallagher
Noel Gallagher
Alec McKinlay
Cast
Noel Gallagher
Liam Gallagher
Paul Arthurs
Paul McGuigan
Alan White
Genre
Music
Concert
Documentary
Some Might Say Live at Knebworth
Champagne Supernova Live at Knebworth
More from Mama Likes This
Take a look at my other entertainment articles, so you can keep up with the latest TV, movie and book news.
Music Documentaries, Biographies & Concerts
Music Printables
Free Printable Downloads
Check out my free printables, when you are looking for fun activities to do at home.
Many are from Disney, Netflix and Shout Factory, so they feature movies, TV series and characters that your kids already know and love.
Some are educational, but others are just plain fun.
There are coloring pages, crafts, word puzzles, mazes, memory games and many other family friendly activities.