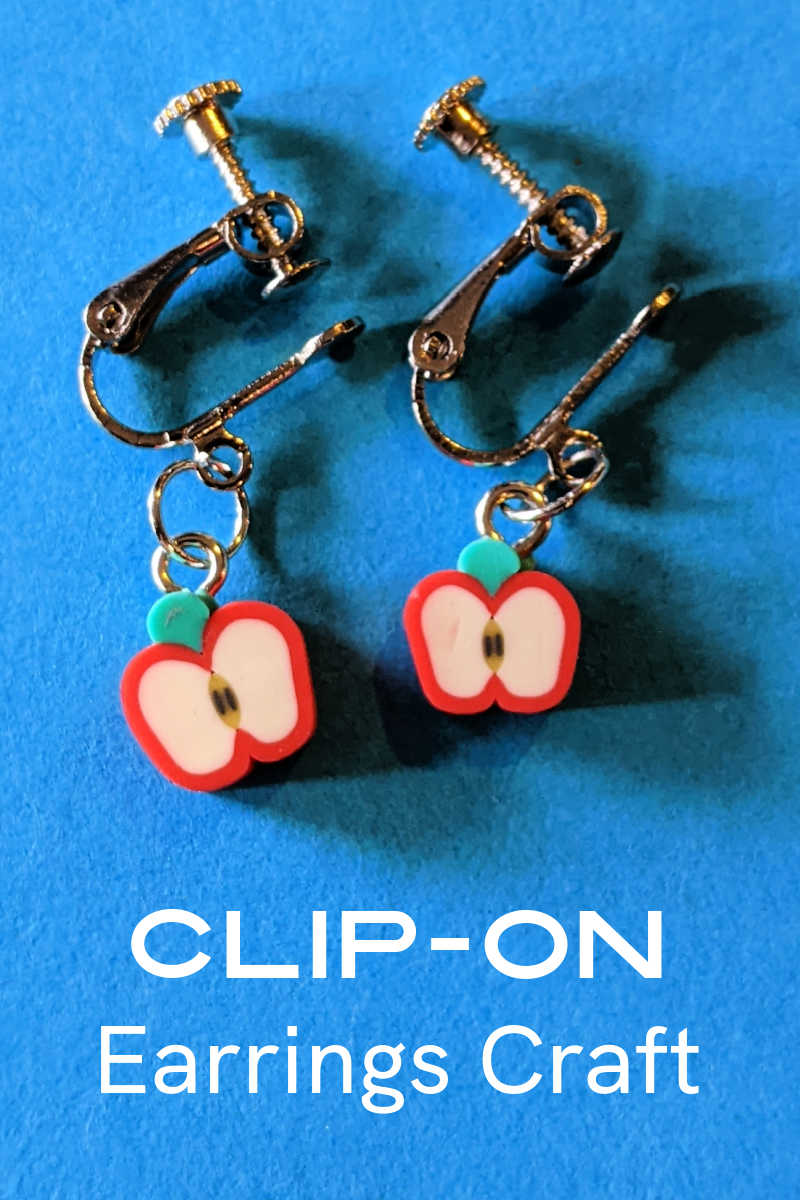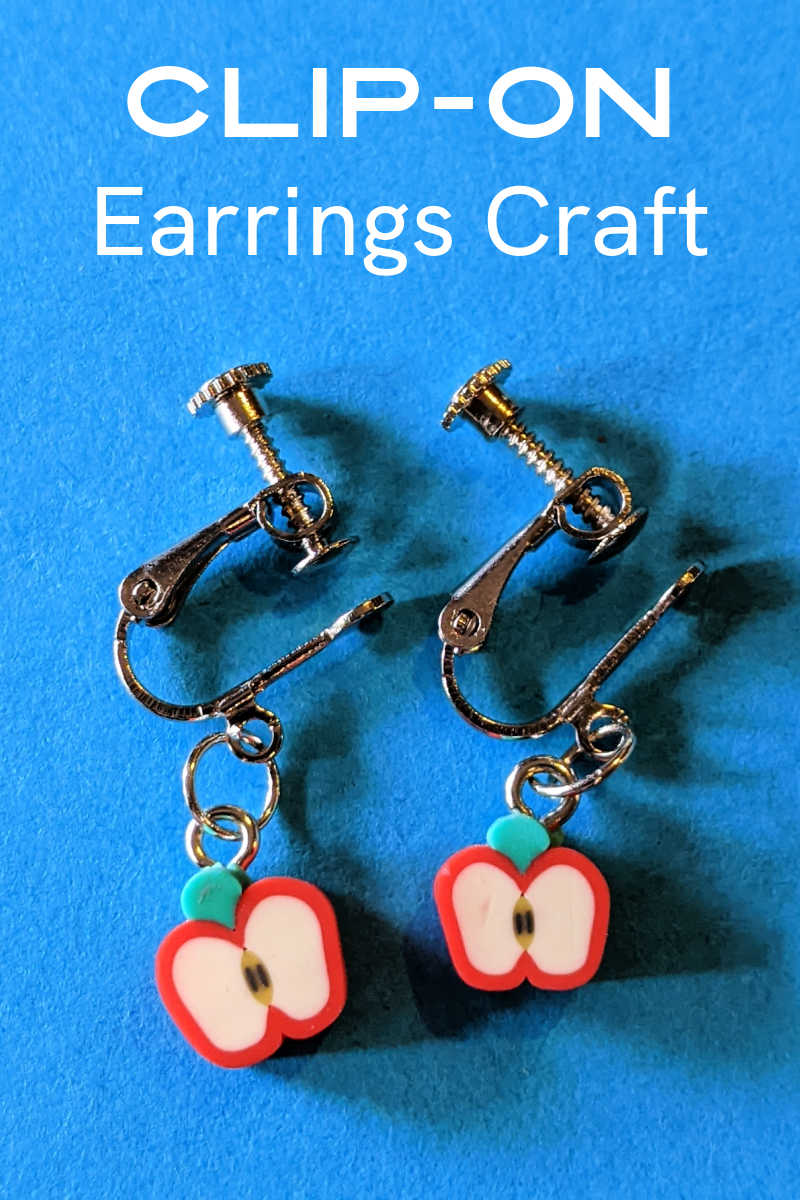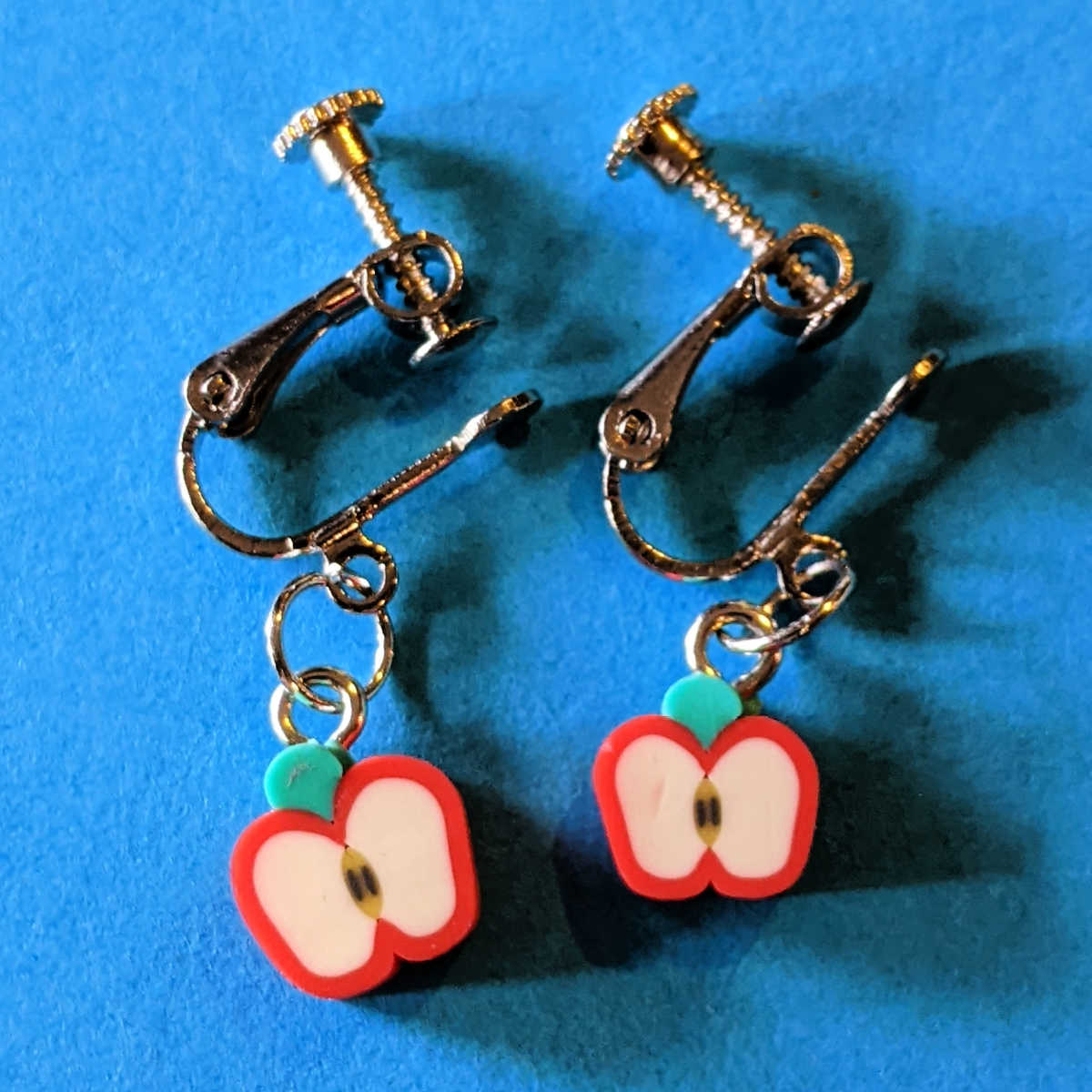 These cute apple clip-on earrings are a fun and easy craft to make for yourself or to give as a teacher gift or holiday gift.
Apple themed jewelry is great for teachers, Fall celebrations, backyard gardeners and anyone who loves this delicious fruit.
This craft is quick and easy, so it is great for beginners and crafters who want to make things that don't take much time.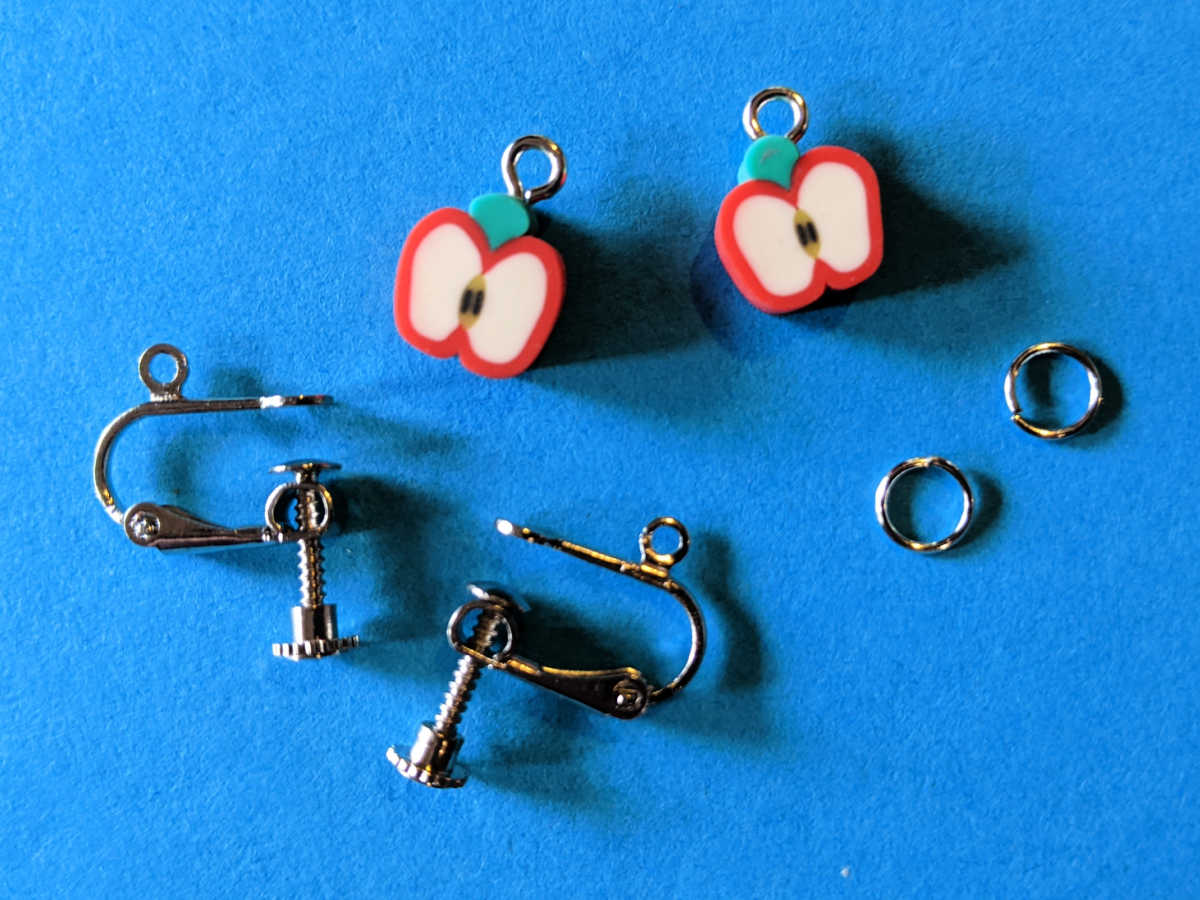 Apple Charms for Jewelry Making
There are a large variety of apple charms available, so you are sure to find cute ones to suit your style.
The apple charms that I used are made from lightweight polymer clay, but you can also uses charms made from other materials like resin, metal or plastic.
Just make it easy on yourself and choose charms that already have loops attached, which makes it simple to put these earrings together.
Get a pack of all apple charms or choose a multipack that includes other fruit as well.
Currently, both Amazon and Ali Express have assorted apple charms in stock.
If you can wait a little while, save money by ordering yours from Ali Express.
Or order from Amazon for generally speedy delivery.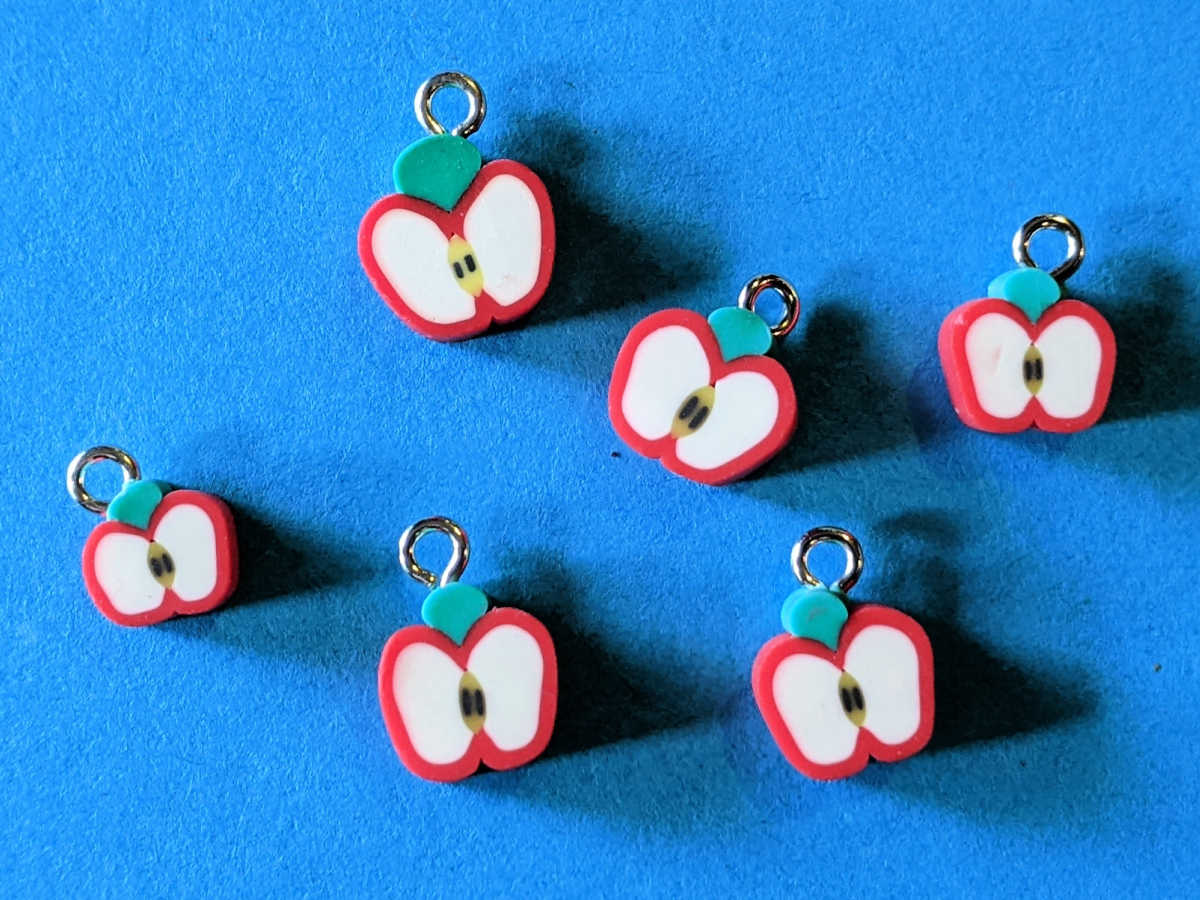 Ear Clips
There are different types of earring clips to choose from for jewelry making.
Personally, I like the ones that have a screw to adjust them.
Set the screw to the right position to comfortably and securely fit your ear lobe.
Then you can flip them open and closed with the hinge without having to readjust the screw each time you wear them.
I find them very comfortable to wear and they stay put on my ears.
If you prefer another style of clip on earrings, that's fine, too.
Whichever type you use, you'll want to choose findings that have a loop on them to easily attach the charm.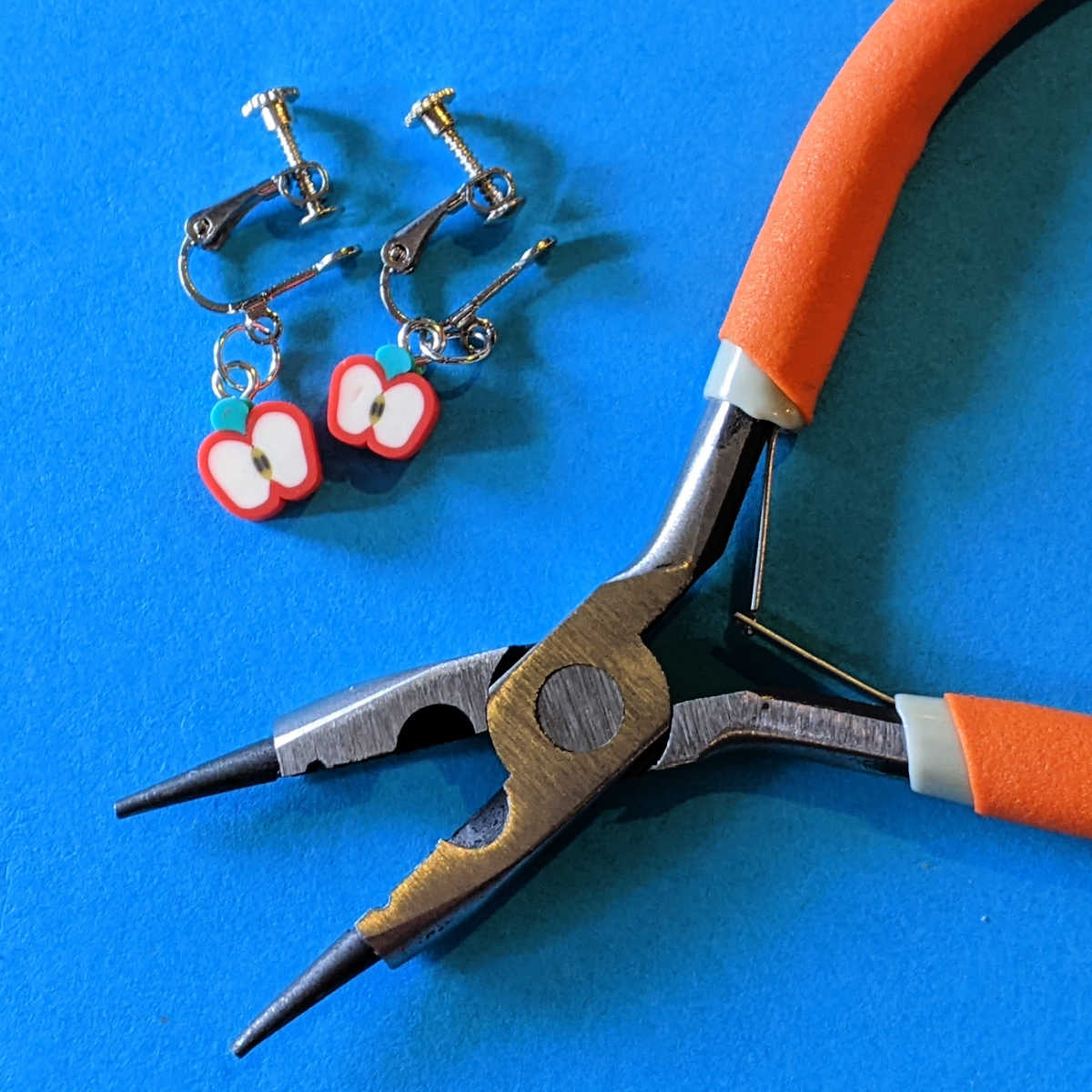 Jump Rings
The small open circles that are placed between the ear clips and the charm are called jump rings.
If this is your first time making jewelry at home, you can pick up an inexpensive package of jump rings to use now and on future DIY projects.
The small rings have an opening that you can open up with pliers and then close it up again when your jewelry components are in place.
They come in different sizes and in different types of metal.
I find it handy to keep assorted sizes of gold and silver jump rings available for jewelry making projects at home.
You can use jump rings to match the other jewelry findings you are using or you can mix and match, if you'd like.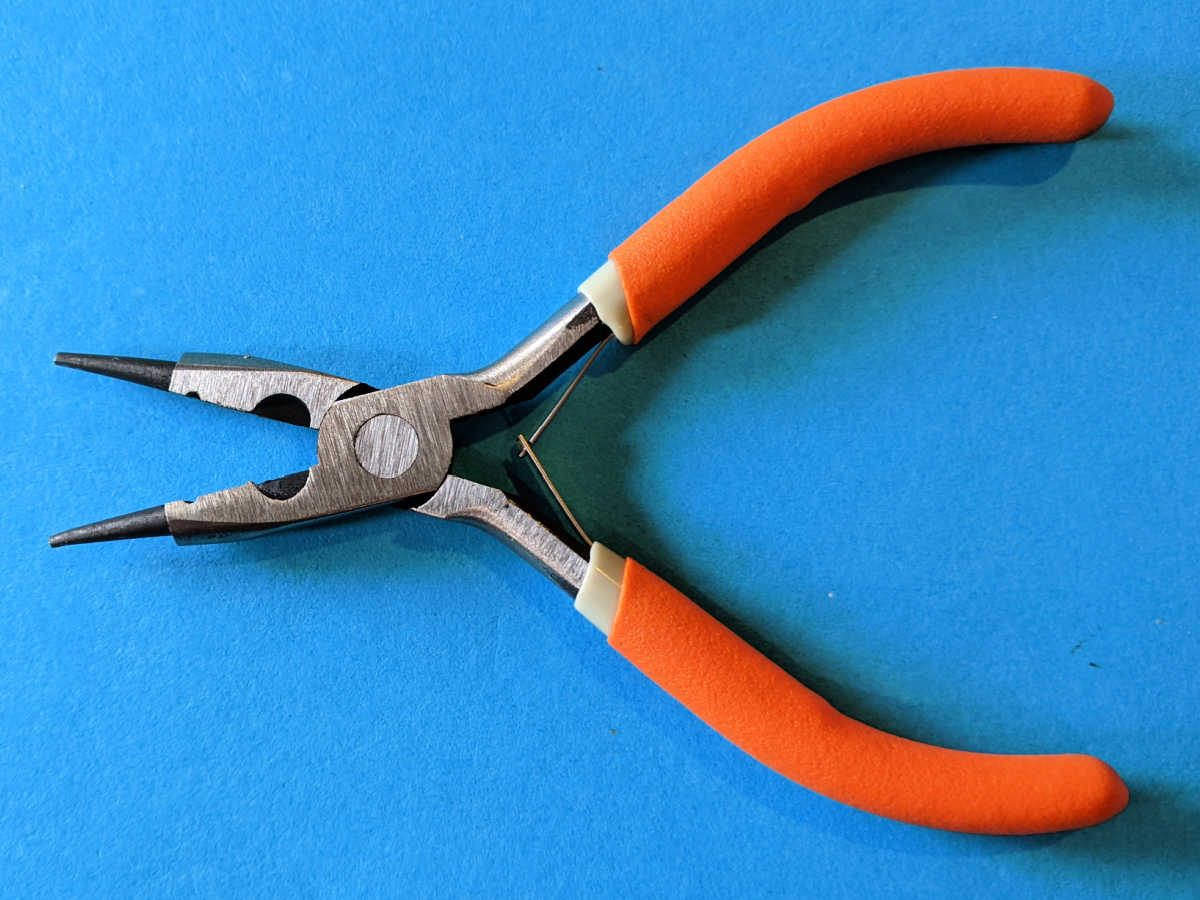 Needle Nose Pliers
Pliers are a big help, when you are making your own jewelry.
Needle nose pliers are handy to open up jump rings and attach your jewelry components.
I find it easiest to use pliers with a short pointed tip, but you may like a longer tip.
You can use regular household needle nose pliers, if you already have them on hand.
Or you can get needle nose jewelry pliers with comfortable grips to keep with your other DIY jewelry tools and supplies.
Where to Buy Jewelry Supplies Online
AliExpress has a huge selection of jewelry making supplies at super low prices – incredibly low prices. Plan ahead when you order, since shipping can take longer than US based companies.
Amazon also has a good selection of supplies and shipping can be very fast.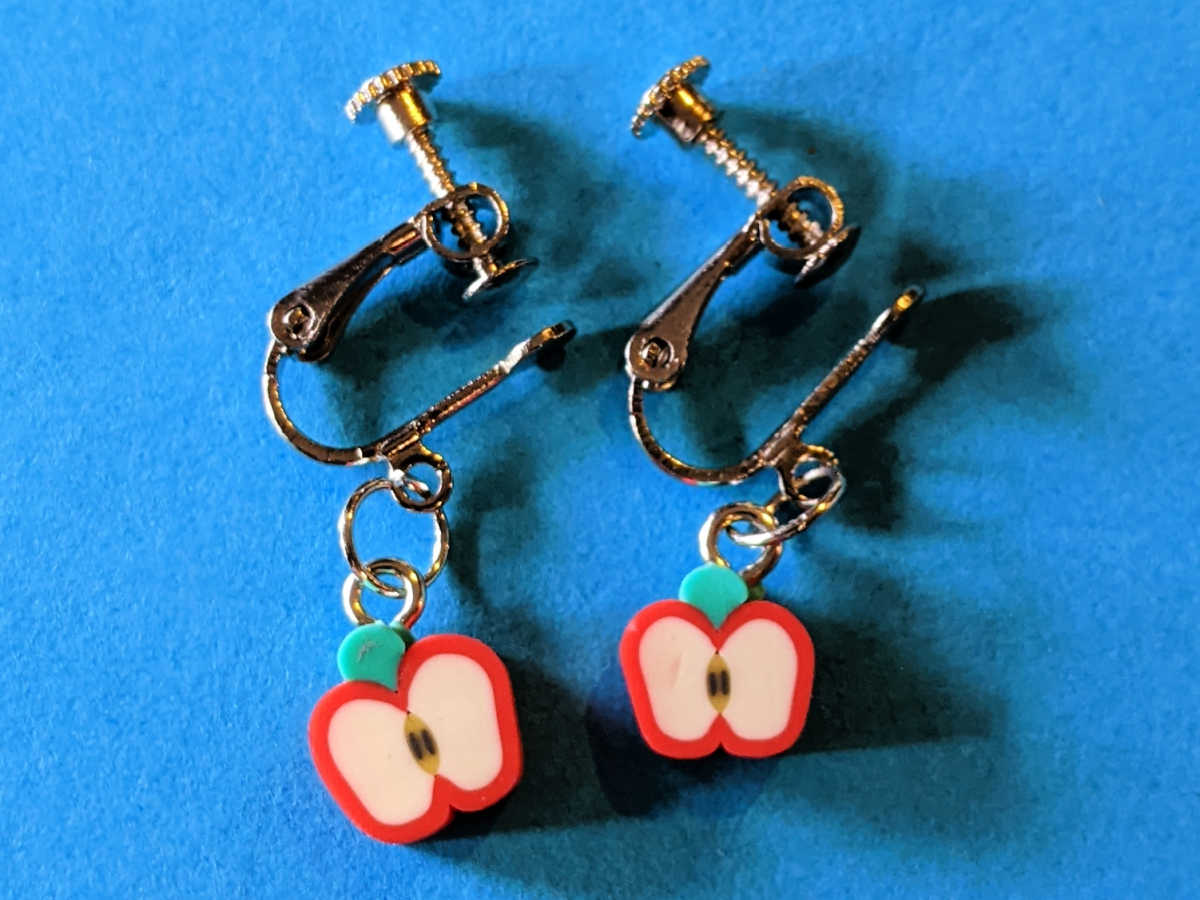 Clip-on Apple Earrings Craft
Supplies / Materials
Screw Back Clip On Earring Findings with Loop
Apple Charms
Jump Rings
Tools/Equipment
Instructions
1) Gather up your jewelry making supplies, so you'll have everything handy for the apple clip-on earrings craft.
2) Use the pliers to open up a jump ring and slip it through both the apple charm and the loop on the clip-on. My charm is the same on both sides, so can go either direction. If your charm has one good side, position it to be visible from the front.
3) Squeeze the jump ring closed with the pliers.
4) Repeat for the second earring.
5) Have fun wearing your stylish homemade carrot clip-on earrings!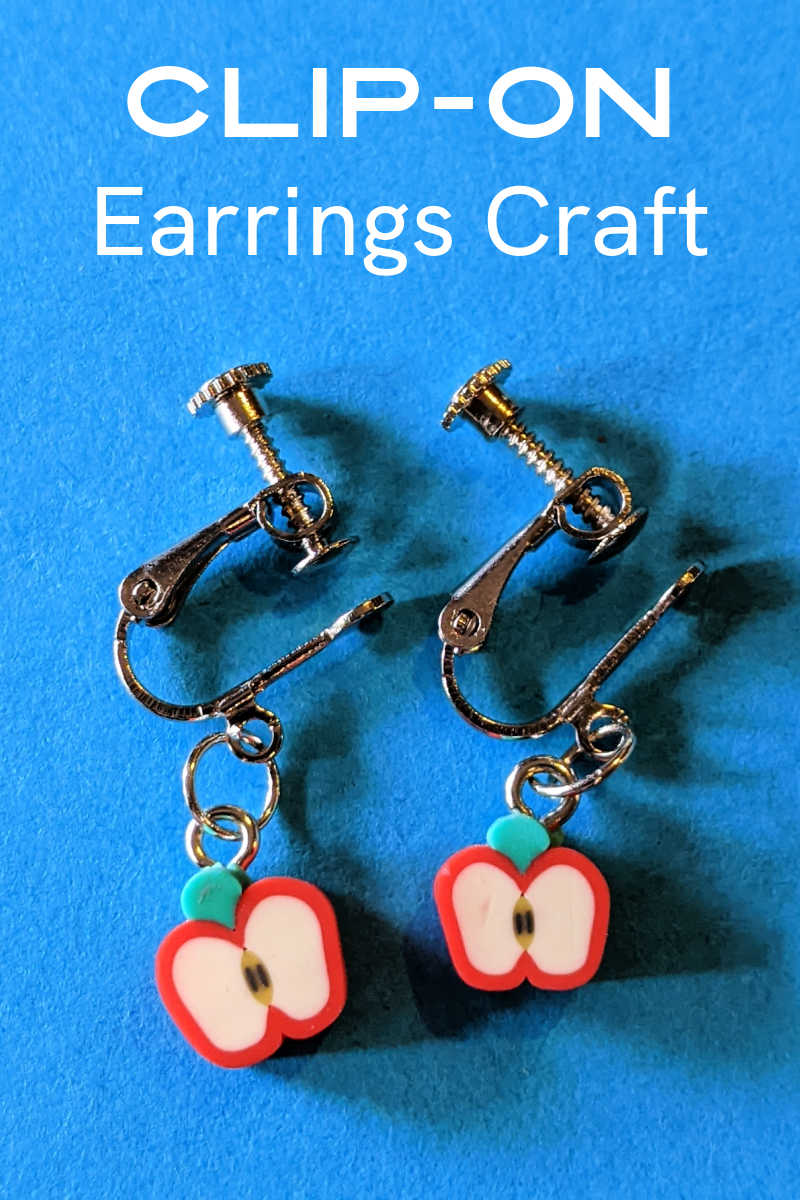 More from Mama Likes This
Take a look at my entertainment articles, so you can keep up with the latest TV, movie and book news.
Hoop Earrings Craft
Drop Earrings Craft
Clip-on Earrings Craft
DIY Bracelets
Fruit Crafts
Free Printable Activity Pages
Check out my free printables, when you are looking for fun activities to do at home.
Many are from Disney, Netflix and Shout Factory, so they feature movies, TV series and characters that your kids already know and love.
Some are educational, but others are just plain fun.
There are coloring pages, crafts, word puzzles, mazes, memory games and many other family friendly activities.
Shop Now
Check out the latest online deals, so you can save money and pick out some great products for yourself and your family.
What will you buy first?