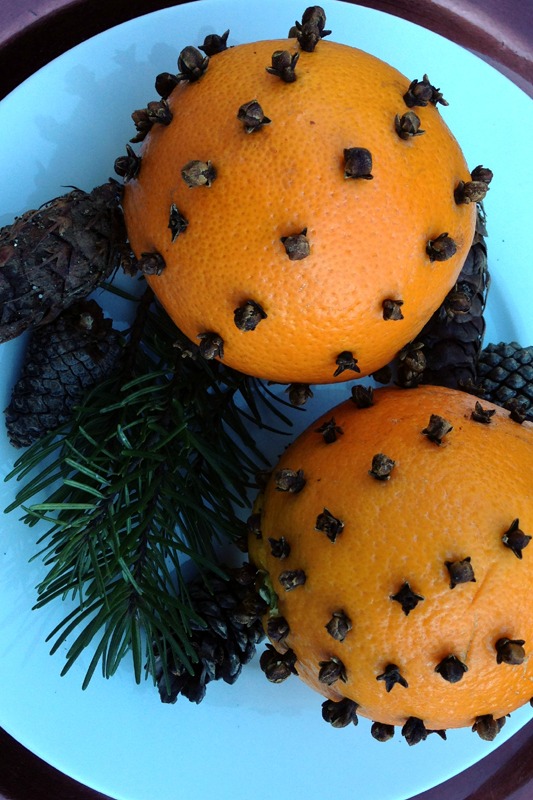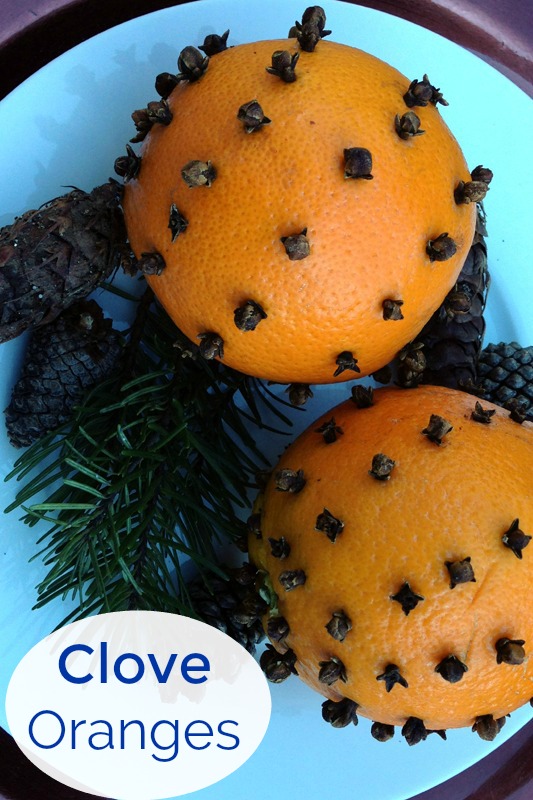 Oranges With Cloves Stuck in Them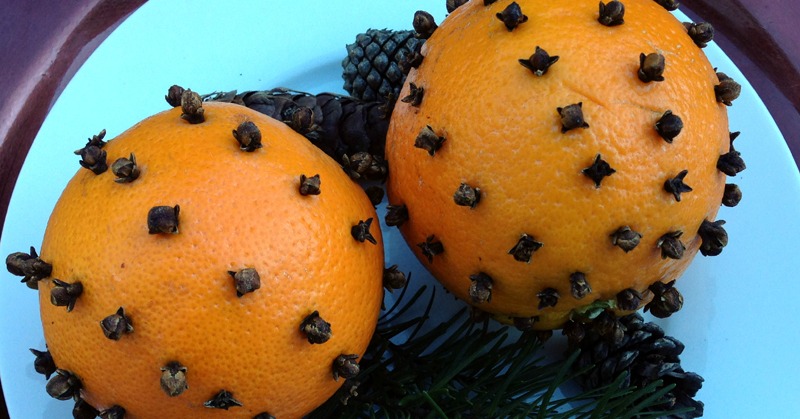 When you want a craft that fills your home with an amazing aroma, make these clove studded oranges.
Oranges with cloves stuck in them will add some old fashioned charm to your holiday decor.
Make one or make a whole bunch of them to display in a bowl on a table or mantle.
You can do this aromatic holiday craft by yourself or you can turn it into a fun group activity.
It is nice to keep your hands busy with a sweet scented craft while chatting with friends or family.
There is plenty of room for creativity, when you craft cloved oranges.
Anything goes for the designs, so you can keep it simple or go for an elaborate pattern on your pomander balls.
You could even cover the entire orange with cloves for an extra potent scented craft.
However you decide to decorate your clove studded orange, it will smell amazing!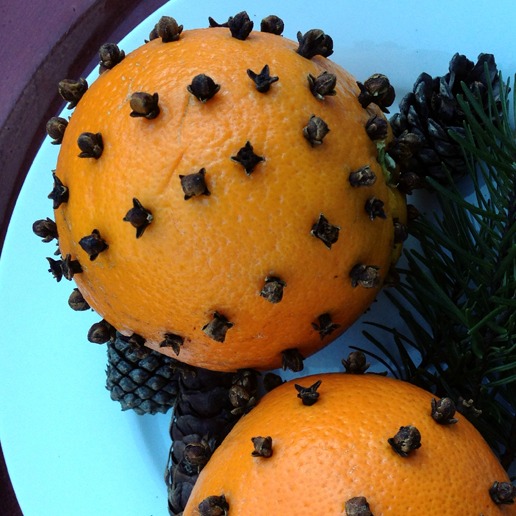 Clove Studded Oranges
Supplies
Firm Oranges
Whole Cloves
Metal Pick
Optional – Rubber Band or Masking Tape
Instructions
1) Wash oranges and dry them completely.
2) Plan your design and begin by poking a few holes into an orange leaving a ¼ inch or more between holes. If you'd like help making straight lines, you can use masking tape or wrap a rubber band around the orange to use as a guide. Otherwise, you can freehand whatever type of design you want.
3) Gently insert a whole clove into each hole, being careful not to break the clove as you are pushing it in. Repeat until the design is complete.
4) Clove oranges will stay fresh for a few days while sitting out on display. If you'd like to extend the freshness, you can refrigerate them overnight and then bring them out to enjoy the next day.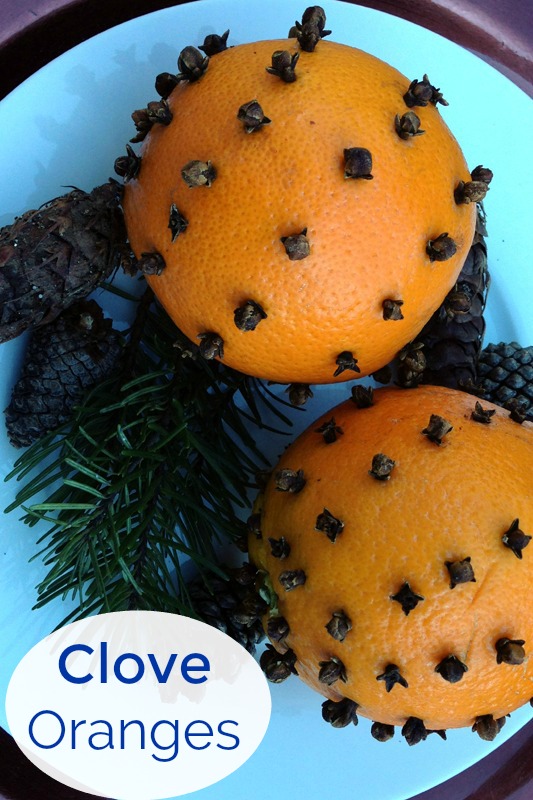 More from Mama Likes This
Take a look at my entertainment articles, so you can keep up with the latest TV, movie and book news.
Free Christmas Printables
Holiday Gift Crafts
Fruit Crafts
Christmas Tree Ornament Crafts
Holiday Accordion Leg Crafts with Free Printable Templates
Shop Now
Check out the latest online deals, so you can save money and pick out some great presents for yourself and your family.
What will you buy first?