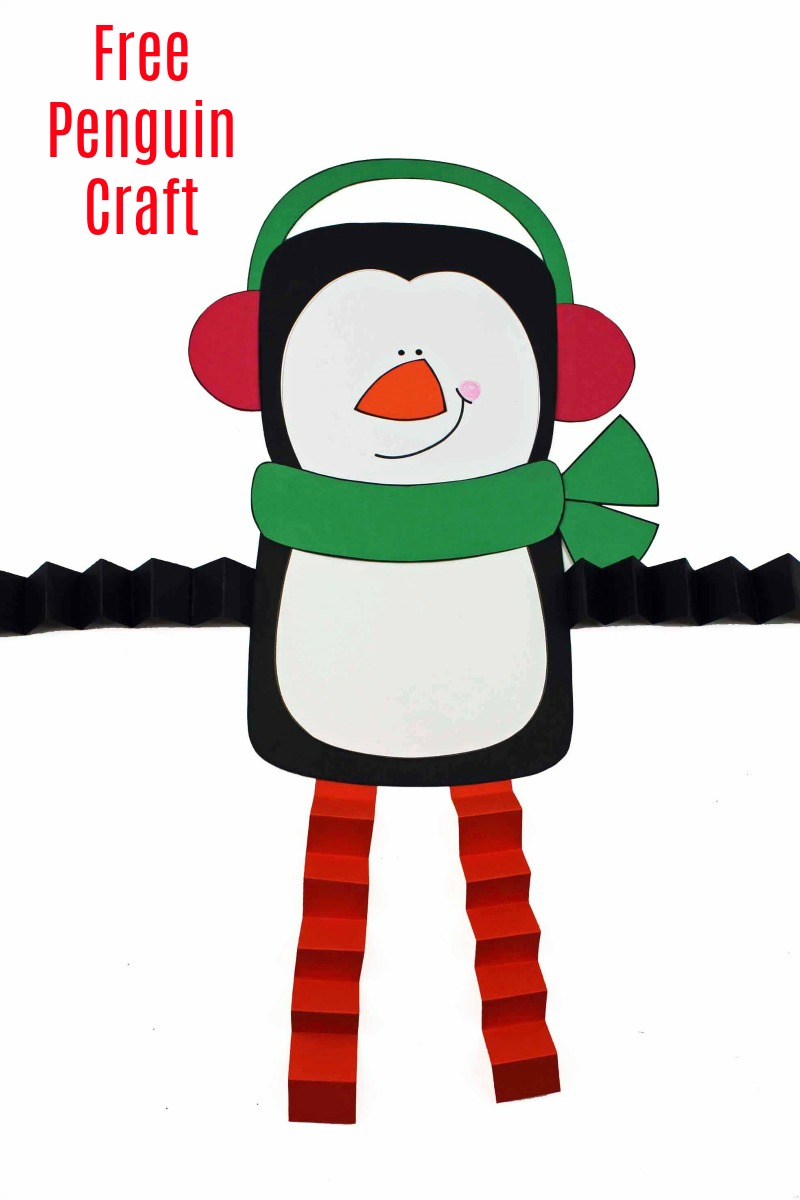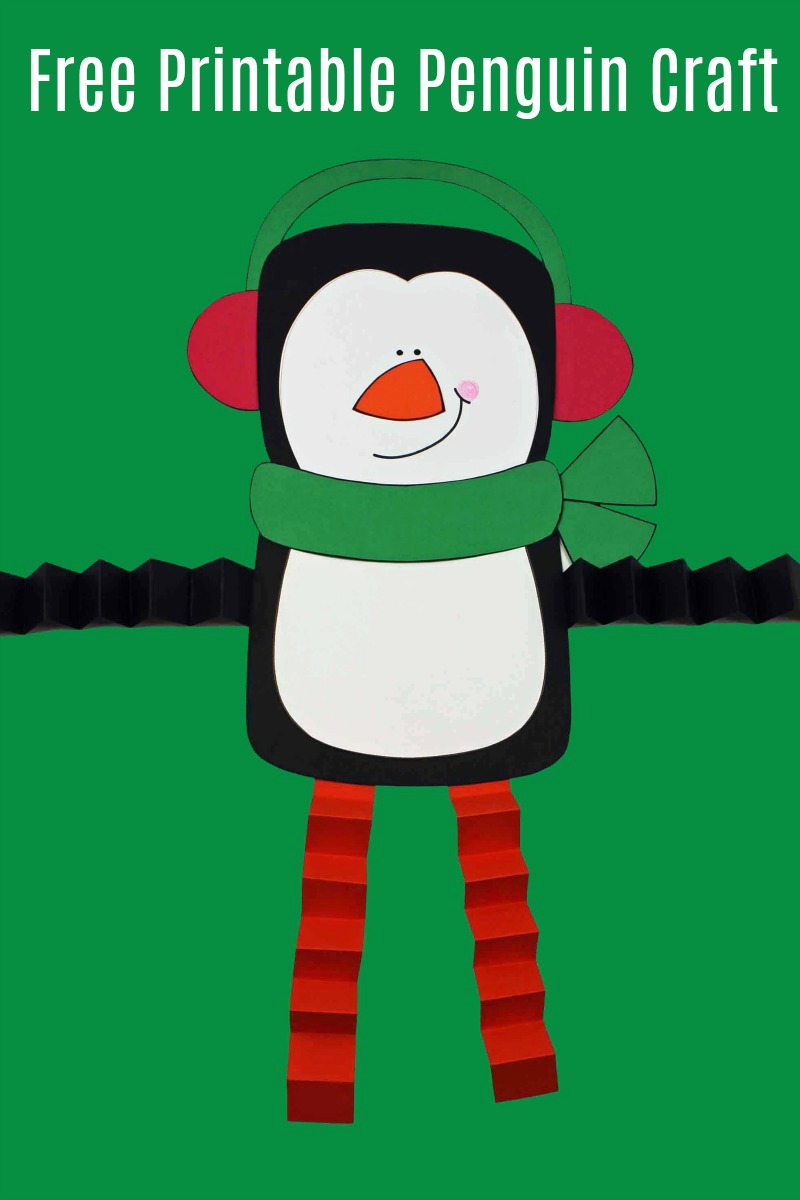 Penguin Papercraft
Free Printable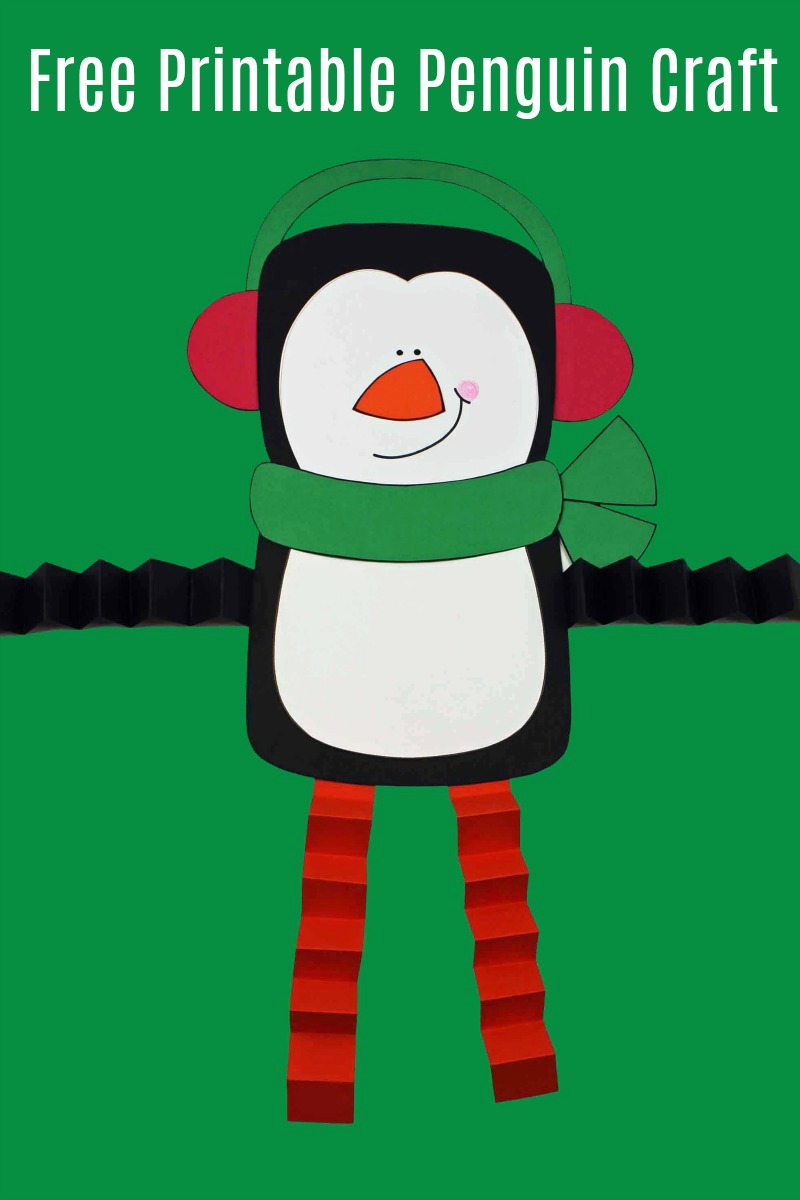 Your children can have a whole lot of Winter fun, when you help them make this super cute printable penguin craft.
It can be a Christmas craft with the red and green scarf as pictured.
Or you can choose other colors, if you want it to be a general winter themed craft.
This will also be a fun addition to your homeschool curriculum or could be tied into a family trip to a zoo or aquarium.
Teachers can make one to decorate a classroom bulletin board or they can help their students make their own penguins.
Printable Penguin Craft
Supplies
Cardstock or Construction Paper (2 black, 2 white, 3 red OR green, 1 orange + extra for arms and legs)
Scissors
Glue Stick
Black Marker
Pink Crayon
Instructions
1) Download the free 8 page penguin template.
2) Print each of the 8 pages on the appropriate color cardstock or construction paper that is listed on the top of each page or choose your own colors.
3) Cut 2 inch wide strips of paper for the arms and legs. Create an accordion fold in the paper going back and forth lengthwise.
4) Assemble the character body pieces and glue together. Draw the eyes and mouth with black marker and add a rosy cheek with the pink crayon.
5) Glue the accordion arms and legs to the body.
6) Let the glue dry and then put the craft on display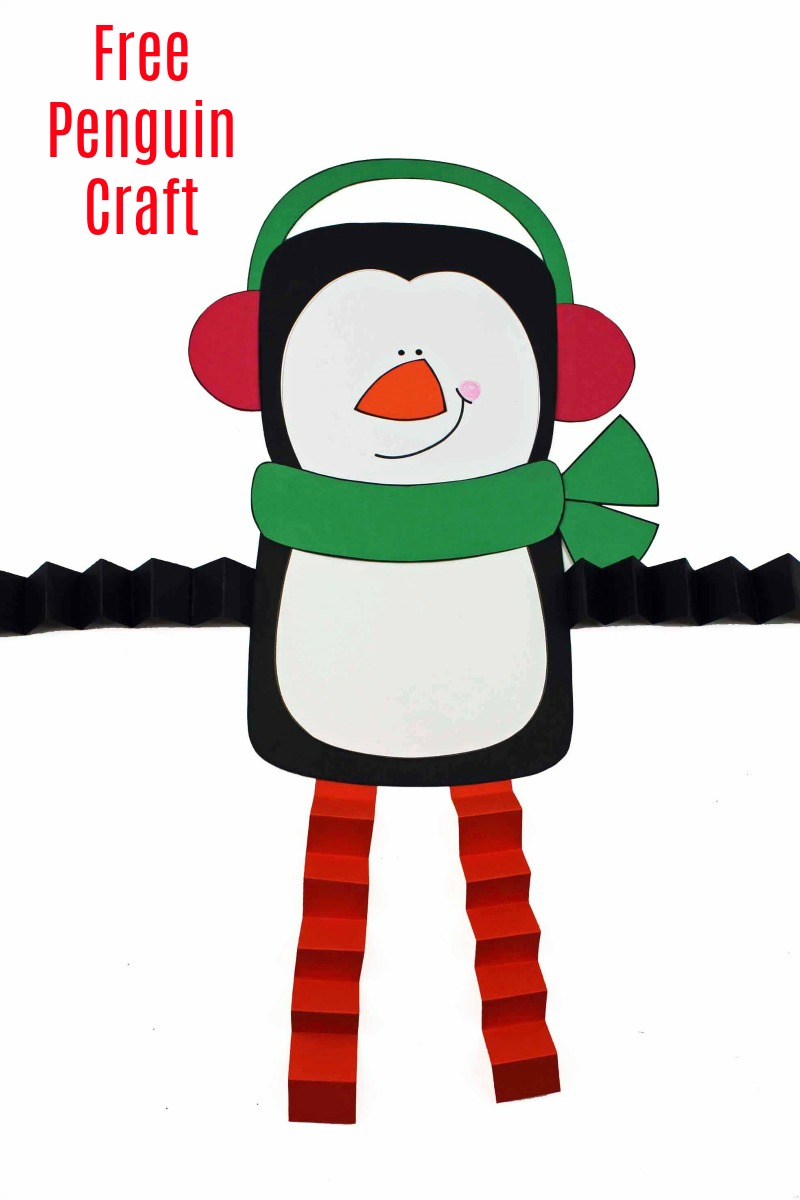 Click HERE to download the free printable accordion leg penguin craft, so your kids can make this oh so cute Winter craft.
~
More from Mama Likes This
Take a look at my entertainment articles, so you can keep up with the latest TV, movie and book news.
Penguin Crafts
Holiday Accordion Leg Crafts with Free Printable Templates
Christmas Tree Ornament Crafts
Holiday Gift Crafts
Free Christmas Printables
Shopping Now
Check out the latest online deals, so you can save money and pick out some great products for yourself and your family.