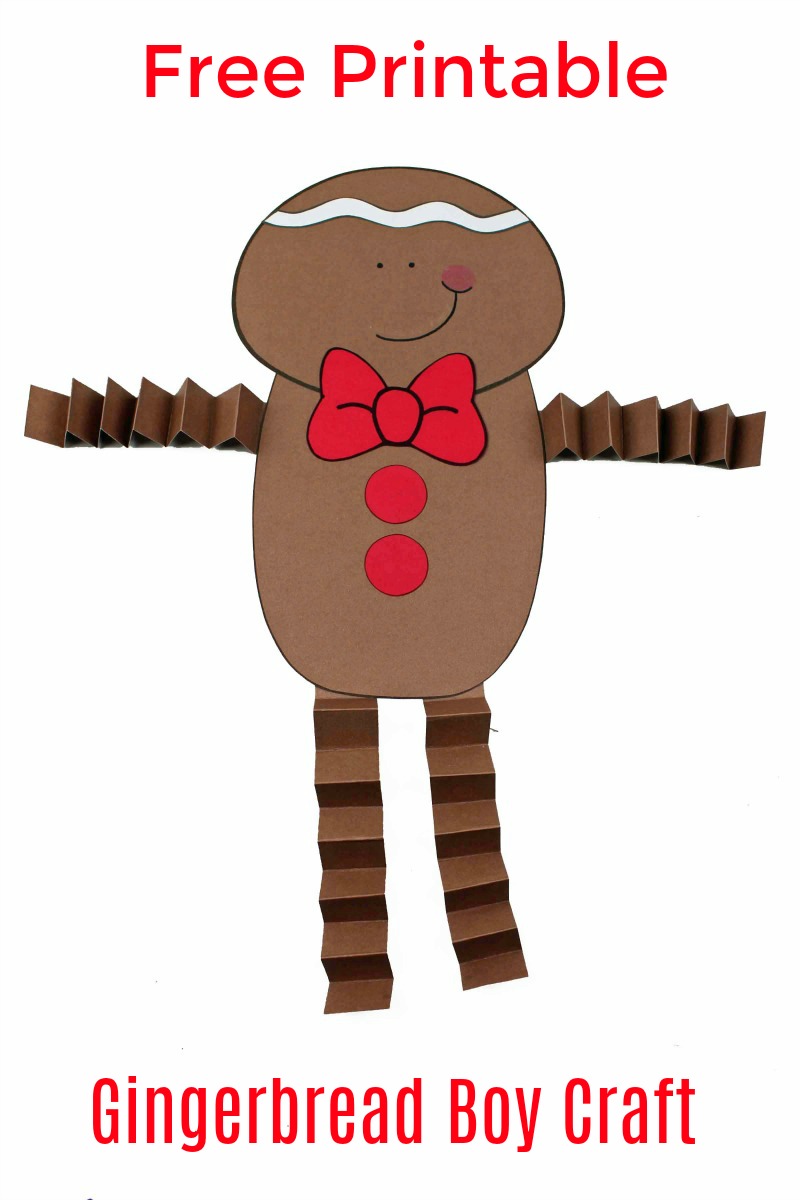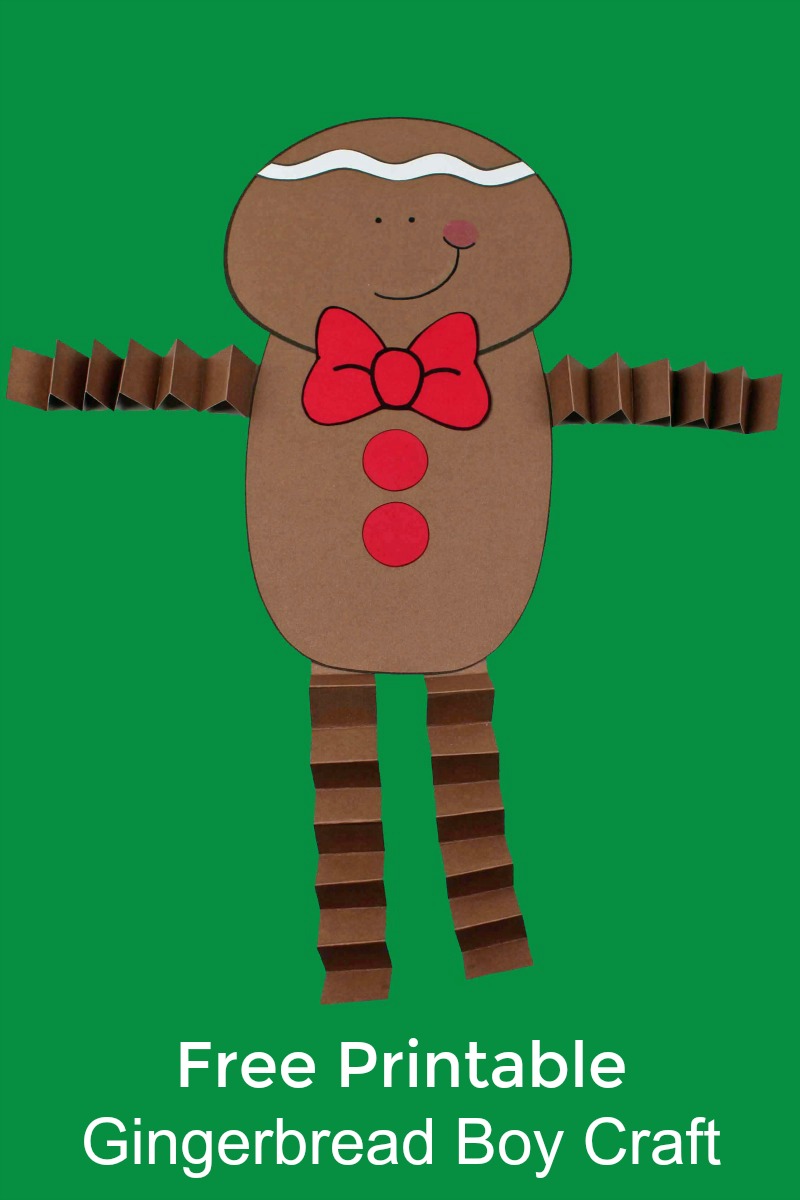 Gingerbread Boy Papercraft
Free Printable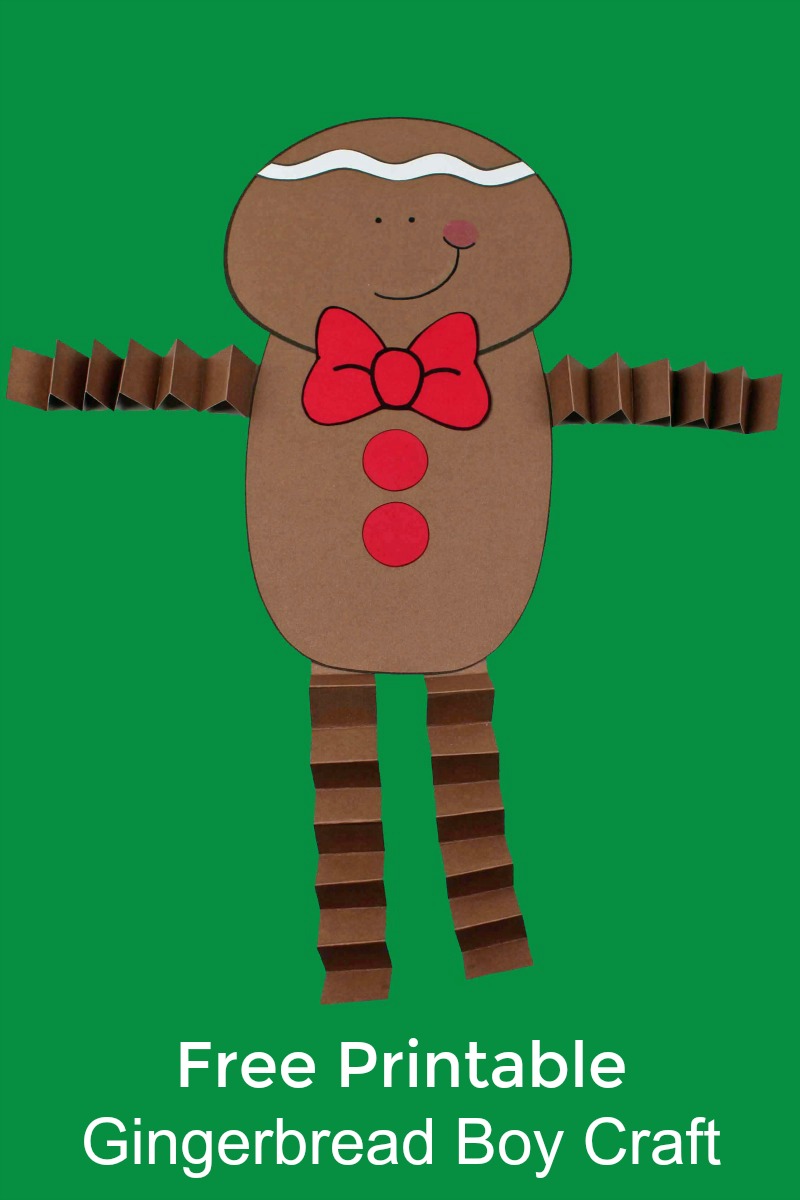 Sweets and the holidays go hand in hand, so this is the perfect time of year to make this printable gingerbread boy craft.
This accordion leg papercraft is fun to do on a quiet afternoon at home or as an activity at a holiday party.
If you are a teacher or club leader, this will work as a big group activity.
Use the free template to print the pieces, cut them out and then assemble.
Bigger kids may be able to do the entire craft on their own, including the printing.
Little ones may just want to assemble after an adult has prepped the supplies.
Either way, it is a fun art project that looks great for the Christmas season.
Free Printable Gingerbread Boy Craft
Supplies
Cardstock or Construction Paper (3 Brown, 1 Red, 1 White)
Scissors
Glue Stick
Pink Crayon
Black Marker
Instructions
1) Download the free 4 page gingerbread boy template.
2) Print each of the pages on the appropriate color cardstock. Use brown for the head, body, arms and legs. The use red for the bow tie and buttons and white for the frosting squiggle.
3) Cut 2 inch wide strips of brown paper for the arms and legs. Create an accordion fold in the paper going back and forth lengthwise.
4) Assemble the character body pieces and glue together. Draw the eyes and mouth with black marker and add a rosy cheek with the pink crayon.
5) Glue the accordion arms and legs to the body.
6) Let glue dry and put the craft on display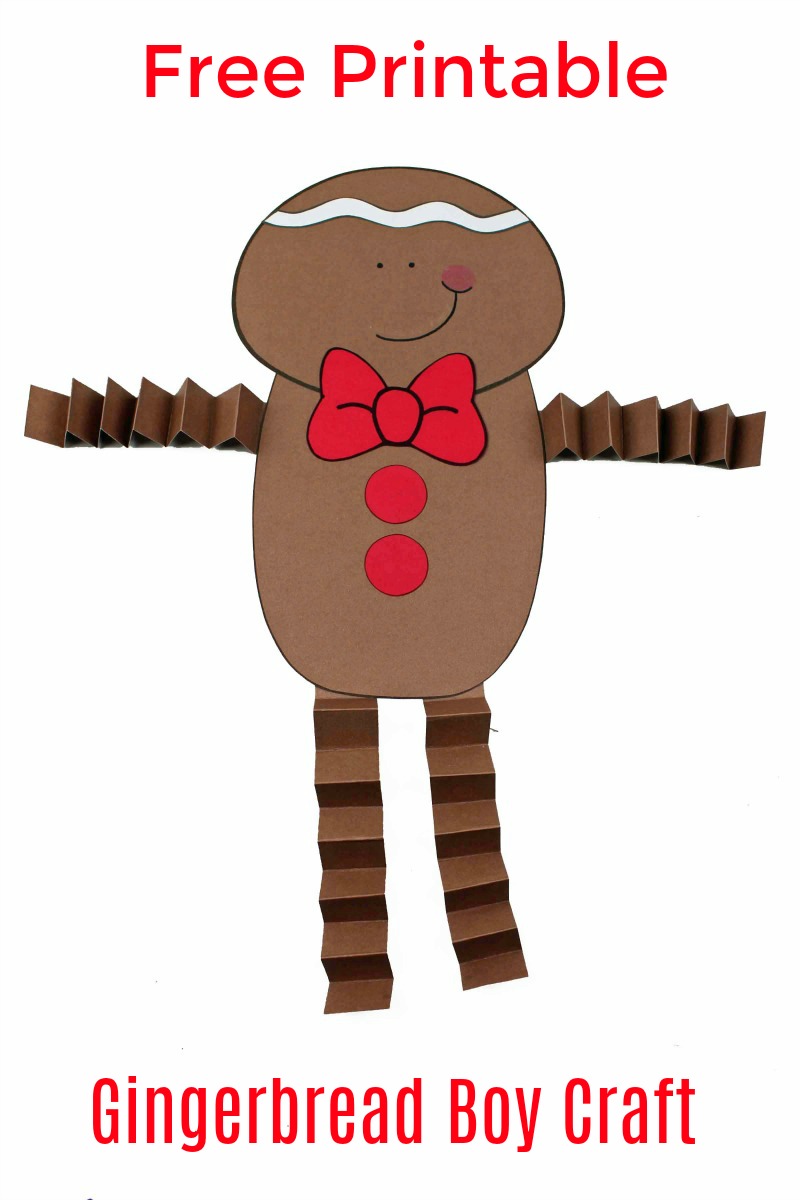 Click HERE to download the the pdf template, so that your child can make their own gingerbread boy accordion leg craft.
~
More from Mama Likes This
Take a look at my entertainment articles, so you can keep up with the latest TV, movie and book news.
Holiday Accordion Leg Crafts with Free Printable Templates
Christmas Tree Ornament Crafts
Holiday Gift Crafts
Free Christmas Printables
Shopping Now
Check out the latest online deals, so you can save money and pick out some great products for yourself and your family.